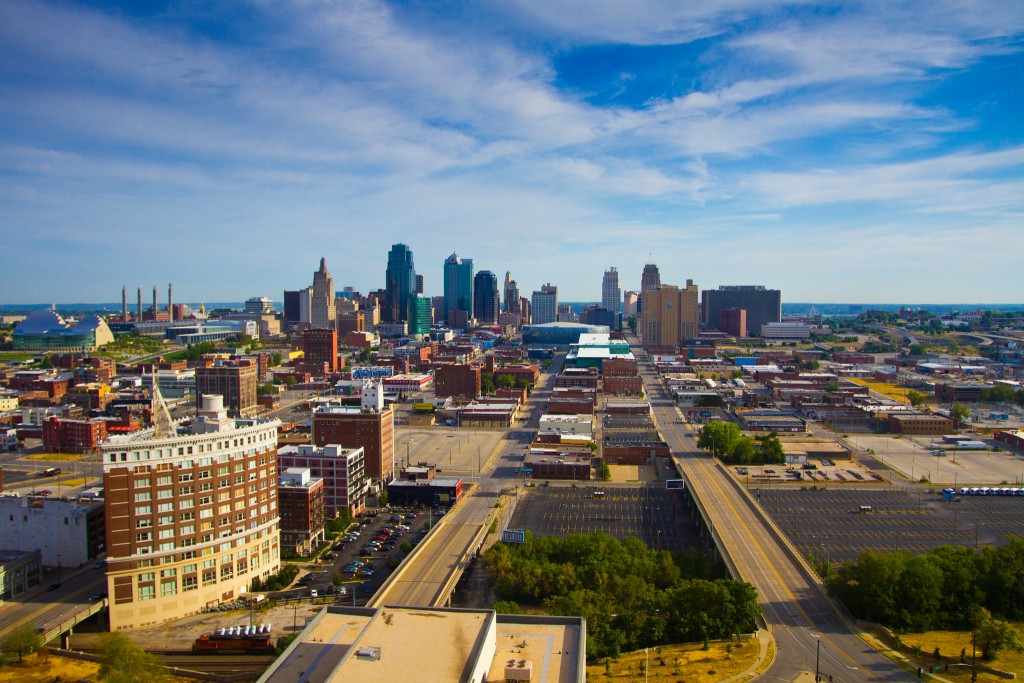 The largest city in Missouri and among the largest cities in the Midwest, Kansas City is a booming real estate market with attractions including distinctive barbecue, craft breweries, and major sports teams including the Kansas City Chiefs and Kansas City Royals. Kansas City was recently named one of Huffington Post's America's Top 5 Cities to Keep on Your Radar for its jazz, barbecue, and historic City Market. It's also been highlighted as one of America's most lovable cities, coolest cities in America, and one of the best cities for jobs with nearly 30,000 job openings today, particularly for sales engineers, registered nurses, and accountants. Kansas City has long been known as an affordable home market with steady home prices and appreciation rates. The city currently has a median home price well below the national average, but prices and appreciation remain on pace with the national average. Experts expect to see further growth through the rest of 2016. Inventory is low, so homes are in short supply. In this competitive market, experts say it's a good time to sell and competitive time to buy in Kansas City. Whatever your real estate plans are in Kansas City, you'll need the help of a qualified professional. With experience, knowledge, and connections, Kansas City's leading real estate agents can guide you through any real estate transaction, whether you're buying, selling, or investing in the city. A Realtor is your best bet for maximizing the benefits of any real estate transaction. We've found the 15 best real estate agents working in Kansas City today. These agents are dedicated, experienced, and trusted in their communities to deliver a high level of real estate service. They have many satisfied clients in their history and are respected for their expertise in the Kansas City real estate industry. As the best real estate agents in Kansas City, these agents offer the best real estate experience in the city. We trust each of them to handle real estate clients with care and professionalism, so we haven't listed them in a ranking order. However, we'd like to hear from you on which one you think is the best. Please vote in our poll at the end of this article to tell us which of Kansas City's leading real estate agent is the best in the city. Vote today and don't wait: the poll will close in 30 days!

Jack Burns

Jack Burns is a highly experienced real estate agent in Kansas City. He has worked in Kansas City real estate since 1980, giving him more than 35 years of experience in the local real estate market. He is also a lifetime resident of the Kansas City area. Burns specializes as a buyer's agent and listing agent with interests in relocations and short sales. He also enjoys working with new construction and foreclosures. As a full time Realtor, Burns stays busy and has a licensed assistant available to help, so clients never have to wait to receive service. Clients of Burns say he is able to take care of their needs quickly and efficiently, making the entire process smooth and offering positive outcomes. They appreciate his guidance, negotiation skills, and diligent research.

Michelle Van Trump

Michelle Van Trump is a sales and leasing agent wih 12 years of experience. She works with the Boveri Realty Group in Kansas City. Van Trump is a buyer's agent and listing agent with interests in relocation and property management. She specializes in downtown Kansas City living, working exclusively with buyers, sellers, and renters of lofts, condos, homes, and commercial properties. She provides services to buyers and renters with no fees or commissions. Van Trump is a fountain of knowledge, offering excellent information and resources about Kansas City's urban scene. Clients say she goes the extra mile for them, always tying up loose ends and finding exactly what they need. They appreciate her patience, support, and ability to answer questions with helpful, fast responses. They are impressed by her knowledge of the area and ideas for meeting their needs.

Kelly Sloan

Kelly Sloan is a broker, Realtor, and owner of Home Sweet Home Realty in Blue Springs, Missouri. She has more than 14 years of experience in real estate. Sloan and her team have helped hundreds of buyers and sellers in Kansas City and surrounding areas. She serves first time home buyers, seasoned veterans of the home buying process, and sellers alike. For every client, Sloan is there every step of the way all the way to the closing table. She takes special care to educate her buyers so they can make confident decisions and avoid costly mistakes. Sloan uses aggressive marketing and comprehensive comparative analysis to help sellers get top dollar for their homes. Every Monday, Sloan hosts a live radio broadcast, "There's No Place Like Home," on 102.9 FM. On the show, she answers real estate and loan questions and even looks up information on homes to buy and sell live on the air. Clients are happy to place their trust in Sloan and rest easy knowing she will never steer them wrong. They love her laid back attitude and her well informed work. They know they're in good hands as she explains what to expect and helps out every step of the way. She offers an excellent experience with tremendous support for every client.