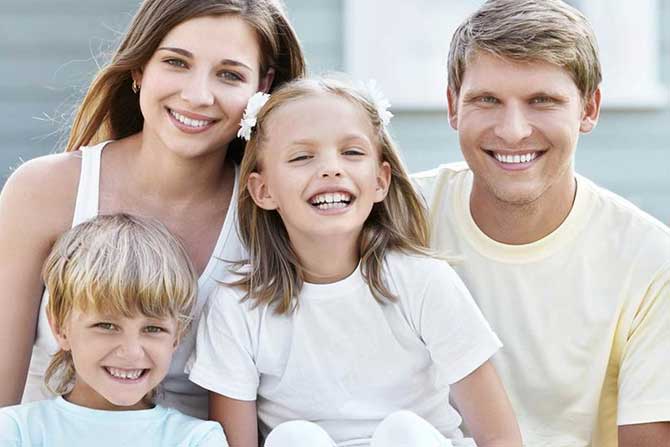 Choice Home Warranty provides support for unforeseen home repair.
As a national warranty company, we offer two different plans with straightforward pricing; the Basic Plan and the Total Plan. If you pay annually, you can expect to save money depending on the plan and specific coverage you choose.
Purchasing one of our plans does not require a home inspection. Our plans cover most major appliances and systems such as AC's, electrical, plumbing, ductwork and more. The appliances we cover include dishwashers, washers, dryers, refrigerators, whirpool tubs, and much more.
You may customize your plan with additional coverage and the service call fee remains the same irrespective of coverage details. This allows for peace-of-mind without a large upfront cost to repair your broken systems.
Please consider reading some of our many reviews below from actual consumers who have experienced our stellar service.
---
All Reviews & Testimonials are written by actual CHW customers who have made a claim on their broken system or appliance. Reviews provided by customers are not altered in any way. CHW utilizes the feedback from consumers for training and quality purposes.
All of the reviewers on these pages have been provided with the benefit of a free month of service, valued at $40.00, for their willingness to provide a timely review of their claims experience.
CHW utilizes the feedback from consumers for training and quality purposes.
The service was excellent and speedy. They fixed the garbage disposal to my satisfaction. The entire process was fast and convenient.
My pool pump motor went out, so I made a call to Choice. The company they selected contacted me and I had to rearrange the appointment, which they did. The service was professional, and the repairman friendly. He also noted burned wires and got a damaged timer done on the same invoice. Great price to replace the motor. Very pleased.
Had no problem getting approval for repair. Jeff's Restaurant Service was very nice to do the repair.
The vendor came on time and fixed the problem. quick process; worth the monthly payment.
Our problem was our refrigerator. the tech diagnosed the issue with speed and efficiency.
I contacted CHW for information on their home warranty service and they were so helpful and not pushy salesmen. I had a hard time being able to talk to them for one reason or another but they were really patient with me and I appreciated that very much. I finally was able to sign up and I am very confident that when I do have to use the service they will be just as helpful as they were in the beginning. Thank you for such good customer service.
FIRST TIME I USED CHW I GOT A CALL BACK WITHIN 5 MINUTES. THE REPAIRMAN WAS THERE THE NEXT DAY. VERY HAPPY WITH CHW AND REPAIR FACILITY SO FAR. WILL RECOMMEND THIS COMPANY TO OTHER HOMEOWNERS.
Scheduling on line was easy, and promptly addressed. Our problem was fixed by the next day! The plumber was on time, friendly and knowledgeable. Very impressed with this service.
Filed claim, next day technician from Flu Tasi arrived on time diagnosed the problem ordered parts and was here bright and early Monday morning to fix dryer. Extremely happy with service. Thank you
I submitted a claim on Sunday night online. They sent someone to fix my dishwasher Monday. The service company had to get a part and were back Tuesday to fix it. Perfect!
Rachel Abbey was awesome. I was in sales all my life and I would hire her in a heartbeat if I could. Thank you Rachel
As of today I have only purchased a warranty through choice but my experience with the salesperson was extremely positive. You did not push but instead took the time to answer all my questions and make me feel confident and I purchase a warrant. Phil was willing to take your time needed to allow me to be totally informed. I'm feeling confident but this is their normal manner of business.
I was very satisfied with the tech serviceman, James Meun. Thanks Choice.
The service provider contacted me immediately in follow up to my claim. He came to my home, determined the problem with my stove, got the part needed and installed it the next day. As the song goes "Who could ask for anything more!" Thk you CHW. Your responsiveness and service provider are professionals of the highest order.
Great customer service, treated me as a VIP. Timely responses by email and phone. My experience was very positive and my claim completed faster than expected. Very pleased with the work completed by Rays Plumbing!
CHW changed the water heater in my home needed to be change, The service was excellent.
The agent I spoke with Anthony was excellent he explained everything in detail and I felt very confident in your company service. Thanks again Anthony.
I returned from Spring Break to find that my lighting in the kitchen was out and there were electrical issues in my bathroom and bedroom. I called Choice who opened a service call with A2Z Home Repair; it was one of the best experiences I have had. Choice was wonderful in handling my issue and Jason Schaffer and his team were the most professional people I have ever had the pleasure of working with. They went above and beyond taking care of my issues and I am a grateful and very satisfied customer.
Mike, of Absolute Plumbing, was awesome! He was so pleasant and made short work of our extreme stoppage! You, as always, were prompt and had my claim taken care of quickly! Thank you!
We have had several occasions to use our Choice Warranty and always received prompt service and had excellent repairmen. We have been a customer for several years and will continue with the company.
Service was fast, no haggle, providing me the best deal by far compared to my previous home service provider! I expect the service to be just as fast when the need arises. Only time will tell.
Simone was very professional and her personality was great. Her support to my problem will make me renew my service.
Making the decision to contract with Choice Home Warranty to be my home warranty provided is one of the best decisions I've made since moving to Florida. Thanks for your excellent service.
CHW is quick to respond. Always clear about what is covered and quickly approves items for repair/replacement. The contractors respond promptly and complete repairs quickly or communicate any delays.
I found your sales rep to be very knowledgeable and helpful. He answered all my questions and did not have to keep me on the phone for a long time in order to give me the answers I needed.
Easy, friendly customer service.
Young man was very helpful and well knowledged about their services.
I am new customer. Everyone has been very helpful with my signing up. I called several times asking about coverages and everyone was so helpful.
Reported problem with gas range and serviceman was here on 3/16/18. Part was ordered and installed on 3/27/18. Pleased with rapid response and repair. Technician was pleasant and knowledgeable.
American Pools gave me extraordinary service. Their technician not only fixed my problem, but found other problems. He fixed everything which took him 2 hours. He canceled his 2 other appointments to take care of me.
Awesome service. The tech knew what he was doing.
Your rep Warren Tucker was very good explaining the service you all provide. The fact that you are listed #1 in home warranties doesn't hurt.
Talking with your representative was very informative. You offer great service but I am hoping you will be the same way when I call for help. That will let me know if you stand by your promises that got me to purchase the contract.
The person I spoke with was considerate, informative and explained everything clearly and understandable. He explained the specials that were being offered and pointed out the benefits clearly.
Very nice sales rep and attractive program. Thank you.
I was very satisfied with my phone conversation with Luke Powers. I needed to find a better home warranty, and Luke was very professional and helpful. He was patient, and answered all of my questions. The savings I will experience by switching to Choice are outstanding, and much needed. I am very pleased with this decision, and Luke played an important role in my decision.
I'm a new customer, the customer service was great.
We were searching for a home warranty. Your staff was helpful in making our decision. We look forward to great relationship when we need help.
I have had super results from any warranty calls I have made to Choice warranty and would recommend them to anyone.
Seems great at this point. Very easy sign up. Looking forward to working with you.
Eddie was extremely well knowledged on all aspects of the Home Warranty program, very polite and an excellent salesman.
Very pleased with team's advice and professional advice. Would recommend this company to family and friends.
I had called the warranty company and had someone scheduled to check out the damage two days later. This is the fastest response time that I have received with a warranty company. Excellent service!
They were extremely easy to deal with on the purchase, attendant seemed very knowledgeable and was able to answer all my questions without hesitation. Now I have a warranty the proof of the pudding is going to be how well they perform when the need arises. I look forward to that experience if and when it happens.
All questions were answered with good details. Choice has come through with integrity and clarity. Great work and customer service.
Service was very quick and good service.
I have had problems with several appliances this past year and have been impressed with Choice Home Warranty's response time and the service people that have been sent. All involved have been courteous, professional and on time. I have recommended them to friends.
I was very happy with the service that I received from your company. I was also happy with the check that I received for the work that was did on my stove. Thanks a lot.