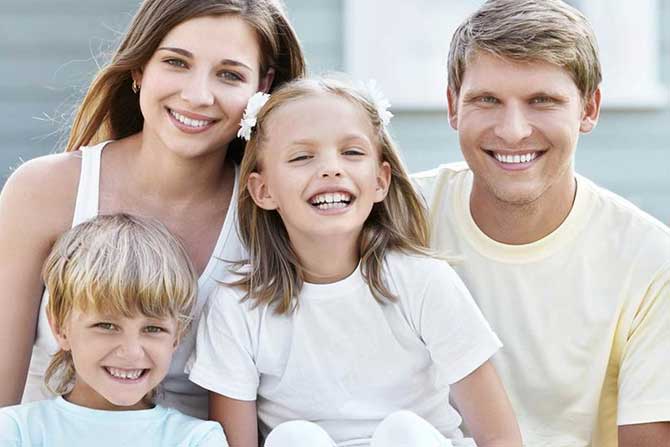 Choice Home Warranty provides support for unforeseen home repair.
As a national warranty company, we offer two different plans with straightforward pricing; the Basic Plan and the Total Plan. If you pay annually, you can expect to save money depending on the plan and specific coverage you choose.
Purchasing one of our plans does not require a home inspection. Our plans cover most major appliances and systems such as AC's, electrical, plumbing, ductwork and more. The appliances we cover include dishwashers, washers, dryers, refrigerators, whirpool tubs, and much more.
You may customize your plan with additional coverage and the service call fee remains the same irrespective of coverage details. This allows for peace-of-mind without a large upfront cost to repair your broken systems.
Please consider reading some of our many reviews below from actual consumers who have experienced our stellar service.
---
All Reviews & Testimonials are written by actual CHW customers who have made a claim on their broken system or appliance. Reviews provided by customers are not altered in any way. CHW utilizes the feedback from consumers for training and quality purposes.
All of the reviewers on these pages have been provided with the benefit of a free month of service*, valued at $40.00, for their willingness to provide a timely review of their claims experience.
CHW utilizes the feedback from consumers for training and quality purposes.
CHW is the best home warranty around to use. I compared 4 companies before picking CHW. CHW covers more items than any other company out there for a lower price at that. The team for CHW are great to work with, they make ir easy to make a claim and always follow up to make sure the problem you had has been addressed.
Completely satisfied! Service and repair were done professionally and as promised.
The service that I received by phone was professional and prompt. The agent I spoke to is a great salesman!!
I appreciate the fast response for my dryer not working. CHW had a technician at my location within 24 hours. I know I made the right choice by selecting this home warranty because I feel like issues come first!
Tech showed up on time and problem was quickly solved.
I called Choice with a million questions to find out if this is the company we want to go with. Neil was spectacular and answered every question and concern I had about this warranty as well as helping me pick out the most favorable one needed for our home. Excellent customer care and informative reps.
Choice Home Warranty has responded to our need for a repair in a very quick manner. We have had to wait for availability of a service provider, or a part, but Choice has been on top of getting someone to us. We have had very few reasons to call them, but they have always given us fast and professional service.
He came and fixed my air right on time.
Choice Home Warranty has made me feel very at ease about my new home. I am glad I decided to join their family.
Great service and excellent Price -- 5 Stars, also have heard nothing but great things from others using this company.
All the techs who have serviced my appliances have done so in a very professional manner. Happy with the service.
My garage door was not opening and closing correctly. The model was new and the repair fellow fully explained why it could not be repaired and had to be replaced. He was thorough and knowledgeable. Although, he had to wait on the phone for a long hold to get approval, he repaired the door that day and it is working perfectly. This was the first claim I had made and I was pleased.
AC air handler starting making lots of noise. Submitted warranty inspection online and had technicians there in less than 48hrs. Repair approved and unit repaired in less than a week. It's awesome because in Arizona we're into the triple digits. Thank you.
I bought the 1st warranty for my buyer from Barry. I had been advised by my realtor that I didn't need one on the new house I purchased. BUT not knowing how the house was maintained or how old the appliances were I wanted the new hse covered. Darien worked with me and I purchased a 5 yr contract. Will tell my grand children how helpful and what great service I received.
Our realtor told us to buy a CHOICE HOME WARRANTY we were skeptical, but purchased a 3 year warranty & so grateful that we did since we have needed to file a couple of claims. We can't tell you how pleased we have been with the prompt service (24 hour) from CHOICE & repairs completed the very next day. THANK YOU CHOICE HOME WARRANTY for so quickly handling the issue and making our lives whole again by relieving our stress and all we had to pay for the repairs was the $45!
Fast and Kind. Honest. He was great at his job. Took pride.
The representative was very professional, helpful and well informed. I am so happy and pleased with joining and having peace of mind.
Thank you so much for being so prompt in fixing my dryer with a new control panel. Also on the coolant they put in my air conditioner. Our temperature has been over 💯 degrees for the last week. Thanks again.
Excellent and quick service, very professional.
I used my Choice Warranty, for the very first time, as my A/C unit stopped working last week. The company which Choice Warranty sent out (ARP LLC), couldn't have been anymore knowledgeable and polite and it is so great to have my A/C working, again!! I will certainly recommend Choice Warranty to all my friends along with ARP LLC. What a great relief to have my home warranty in such "great hands".
The technicians were great and the claim was handled very quickly.
Fast response and excellent vendor services!
Great work from THE APPLIANCE SQUAD. I have had 3 good years with CHW. Thanks.
Having a home warranty is invaluable. I have been a customer for a number of years. The service is always prompt & professional.
Called for HVAC service on Thursday, got work order placed in minutes, HVAC Co (A/S Eco Air Services) called me Thursday afternoon and went out to fix the HVAC on SATURDAY! All done in 2 days. Fantastic!
We have always had a home warranty since we have our home. For the last three years that we have had CHW, every time that we needed a service that is covered under the contract, we always have a rapid response and a quality technician sent to solve the problem. They are always on time and knowledgeable. CHW has been the best home warranty that we have had so far, in terms of response, cost-benefit and customer service. Sincerely, thank you!
My oven stopped workimg, called Choice and Solar Mechanical Works came out and diagnosed the ignition needed to be replaced. I called Choice the following day and spoke to Miriam who was extremely helpful. On Friday. I called Solar (Mario) and part was due in that day or saturday. Mario called me Sat. and advised he would be by in 15-20 minutes. 15 minutes later, he was here and new ignition was installed and oven was in working order within 10 minutes. I was very pleased with outcome! Thank You!!!! Miriam was excellent and answered all my questions and found out status and expedited service. Mario from Solar Mechanical was excellent as well!!!!
Exceptional company!! My central ac unit was leaking freon and unit is blowing out warm air. I called CHW and a technician was set to check on the unit in two days. My unit was fixed and I am very please with the work. I would definitely recommend CHW to all my friends.
Service was prompt, the tech arrived on time and seemed to have a good grasp of the situation. Repair was completed by the following day.
Very pleased with the service.
I have been with Choice Home Warranty for a few of years and I am very pleased with their service. Recently my A/C unit was not blowing cold air, I called them and they handled it immediately. they sent a contractor that was INCREDIBLE - United AC & Refrigeration LLC in Phoenix. I had great communication with the technician Mauricio. He arrived at time we agreed on and had the A/C fixed and working by in less than two hours. OUTSTANDING JOB!! So, 5 stars for Choice Home Warranty and 5 stars for United AC & Refrigeration LLC.
When I contacted Choice regarding my air conditioning system not working the service I received was very fast and very professional.
Service on our A/C system was prompt, courteous and efficient. Thank you.
Quick service. Knowledgeable technician.
The service man was professional and courteous and did great work in a timely manner!
Greg Harkin was terrific. Walked me through the process with ease. It was closing day and I was very busy and overwhelmed with lots of details and expenses. He made this a breeze!
Terance Brandon of PCI Electric came out. He called when enroute to advise arrival time. He was professional, courteous, and quick. I'd give him 11 out of 10 rating!
Immediate response and followup to home problems.
I spoke to young man named Neal. He was very courteous and explained things very well. It was a pleasant experience.
I would recommend this company, to my friends and I have.
Very happy with your service & with the professionalism of the technician assigned to us.
Service was timely and thoroughly done. The individual was professional and explained what was wrong and what he was doing to remedy the problem.
Fast service and helped with any questions I had. The repairman was knowledgable and helpful.
Well, I got a home warranty in January after my heat pump failed, it was a quick fix, but I didn't want to be out in the cold if it happened again. Well, 6 months later and my garage door opener stops working, Choice Home Warranty covered it just like they said they would. I'm out $45 service call for a $500 repair including labor. Very satisfied customer.
Choice HW is always prompt, schedules fast and sends out professional technicians that repair the appliances or HVAC, Refrigerator or Washing Machine correctly. Of course, they have to order parts, so at times repair can't happen on the day they come out, but it is repaired correctly! I've had other Home Warranty Companies over the years and Choice seems to be the Best in all areas, their service department that answers your calls and the professionals they send to your home.
I have a Choice warranty on two homes. Each time I have filed a claim the response was quick and professional. The technicians sent have been trained and quickly diagnosed and repaired the problem. I recommend Choice Warranty.
Thomas from ACUTE Heating, Airconditioning and Refrigreation did a great job of troubleshooting and making repairs. He didn't just jump in and take a stab at it, he took the time to analyze the system and nailed it. I'm very happy with his work and would recommend him to anyone needing such work.