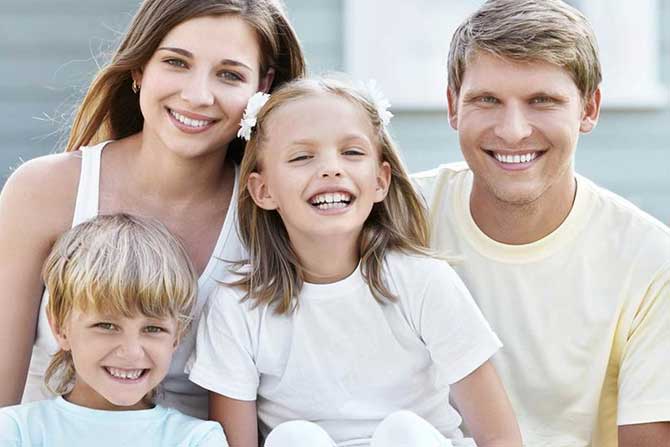 Choice Home Warranty provides support for unforeseen home repair.
As a national warranty company, we offer two different plans with straightforward pricing; the Basic Plan and the Total Plan. If you pay annually, you can expect to save money depending on the plan and specific coverage you choose.
Purchasing one of our plans does not require a home inspection. Our plans cover most major appliances and systems such as AC's, electrical, plumbing, ductwork and more. The appliances we cover include dishwashers, washers, dryers, refrigerators, whirpool tubs, and much more.
You may customize your plan with additional coverage and the service call fee remains the same irrespective of coverage details. This allows for peace-of-mind without a large upfront cost to repair your broken systems.
Please consider reading some of our many reviews below from actual consumers who have experienced our stellar service.
---
All Reviews & Testimonials are written by actual CHW customers who have made a claim on their broken system or appliance. Reviews provided by customers are not altered in any way. CHW utilizes the feedback from consumers for training and quality purposes.
All of the reviewers on these pages have been provided with the benefit of a free month of service*, valued at $40.00, for their willingness to provide a timely review of their claims experience.
CHW utilizes the feedback from consumers for training and quality purposes.
Very quick response time.
Reported problem on the weekend and it was taken care of the next day. Service person very professorial and friendly. The work was done with in 30 minutes.
We have been with Choice for 3 years. Recently had service on washing machine. All went well. Good experience. We are happy we have Choice
great job by professional plumbers kept me updated on getting parts and arrival time
The plumber was very knowledgeable and professional. He worked very quickly and explained everything to me.
I recently changed home warranty and so happy that I did. Choice Home Warranty were prompt in taking care of my claims and the repair services were excellent. I would definitely recommend Choice Home Warranty!
I was referred to your company by a friend, and was very happy with the prompt call I received. Your home warranty was reasonably priced for my budget. I will definitely recommend your company to my friends.
Great service. Quick very professional.
Choice met our need quickly. We are glad we chose this company.
Technician arrived on time. Removed and replaced the garbage disposal in a timely manner. The quality of work was great.
I received a call form an agent to remind me of my up coming renewal. She was excellent and explained in detail possible options available to me. We are new to Choice as it came with our house purchase by the seller last year. We did have to use it on a few issues we had. All of the companies sent were excellent and fixed our concerns. We were very happy to renew and are happy to know if problems arise in this up coming year we have them covered.
As a property manager that has a lot of home warranties with Choice Home Warranty, we are pleased with the quick response time and follow up.
This time it was great!! The repair men were knowledgeable, and fixed my washer in a few minutes. This particular experience was great.
The contractor was a little slow, but the work was done. It was done very well. The contractor was a gentleman.
CHW responded immediately to a plumbing problem in our home. The plumber assigned to us, called and was assured us that he would be over to assess the problem and was on the job within a two hour period. Problem was found and resolved. Hats off to CHW and a great plumber.
Excellent service- Technicians are very professional.
We have had swift response with service calls being planned very quickly and issues have been fixed promptly.
Excellent customer service. Choice home warranty has a 2 thumbs up from me I called with a central heating unit. Within 2 days my unit was operable and working perfectly. Thanks for the prompt service.
Within 24 hrs of my claim, Choice assigned me a technician. The technician arrived; and took care of my claim, 3 days earlier than expected. Oustanding service by Choice and even better service by the technician.
Mike called the night before to schedule his arrival time. He was on time and performed the work in a timely manner. Water heater was working properly when he left. Great service tech!
Mr. Repair (Carlos & Joe) did a wonderful job...prompt, efficient, completed the job with dispatch. We were extremely pleased!
I received prompt courteous response to my requests and look forward to continued service in the years to come.
Technician came on next business day and determined the problem and parts required. Came back with the parts exactly as promised and replaced in an hour. The experience was a very positive one.
did a great job and in a timely matter
I am very pleased with the service. I had few issues with couple of my appliances, They took care of it. I am very pleased with their customer service.
Appointments are made very quickly. Communication through email is typically very timely.
My air stopped working late one evening. I logged the issue in to the website and received a call first thing in the morning that a repairman was scheduled that afternoon. This could not have been easier to take care of for me. The repairman followed up with the exact time he would be there. He was prompt but unfortunately was not able to repair that day as he did not have the part needed. He returned the next day, repaired the unit, made sure all was working before he left. Im very happy to have had this home warranty to take care of this issue and feel much better knowing how easy and prompt Choice Home Warranty is to take care of any issues.
Washing machine dripping water. Choice sent a repairman to the home and found the valve defective. They authorized repair and it was finished this week - a bit longer than expected but happy with result.
They are always fast handling a claim. They have great associates. I have used Choice for several years. Wouldn't use anyone else
I have owned Choice Home Warranty for 4 years now and have used it a couple of times for minor repairs on appliances. I could not be happier with the service I have received from my local contractors assigned by CHW. They have been polite, thorough, and prompt. The deductible is the lowest of the companies I interviewed prior to my choice. I especially like that I receive credits for referrals and early payment of my contract. I have also received excellent customer service each time I have called the home office with questions and my issues have always been resolved completely.
For the last 2 years I've been with Chw their service is excellent . Always sent someone in my house to fix any broken appliance
I signed up for the program in August but was still a little skeptical. I had heard negative things about other companies but I was pleasantly surprised how smooth things went. I placed the call, the provider set up the appointment , he came I gave the 60$ and my washer was fixed and he also explained everything to me as well as showed me the defective part. I'm not looking forward to things breaking down but at least I know that 60$ plus my monthly payment is all that I have to pay!
Leaky toilet, fixed in short order. Fast, efficient, and courteous.
The people at choice home are great and they took care of my 2 central a/c units in less than 36 hrs without any hazel. Thank you
Response to claims have been fast. Resolutions were timely and fair.
Talked to Choice Directly, very very Helpful.
I have just purchased a Choice Home Warranty. The Representative, Neil Lahab, was very helpful in finding the best plan for me. Since my coverage hasn't started yet, and I haven't had a claim, that is all I can review at this time.
I called to schedule a service appointment and the person who took the information was very nice and professional. The service tech that came out was also very professional and resolved my problem quickly. I would definitely recommend CHW.
Garage door opener went out on me. I started a claim online, and received a call the next morning from a contractor. Contractor came looked at opener and considered it needed replacing. Submitted claim to Choice and it was approved immediately. No problems this go around.
Mr. Kelly was a very professional and courteous representative.
The customer service individual that called me while looking at the website was able to provide information and provide a enjoyable experience that I switched from a different company.
The service from All Florida Cooling and Heating LLC. Which was assigned by Choice Home Warranty. Mr. David the contractor who did the service very was excellent and on time to finish the work. He got the motor replacement and now everything working nice and smooth. We spoke to Joe Alpha about the claim number which was a correction to be make and we asked him if that is same old claim number would used again to fix the boiler and said yes. When we called back the next day and spoke to Ms. Freida she said no that we need a new claim number. Which delay the repair for a next day.
Mr. Walling though he showed up later than the expected time frame was very courteous and professional. He immediately identified the problem, and fixed the it. He waited to ensure my appliance was working properly before preparing the work order ticket for completion.
Service contractor contacted me via email 1 day before service performed and on day of service. Technician arrived on time and performed dishwahser repair in a quick and efficient time. Very knowledgeable and courteous.