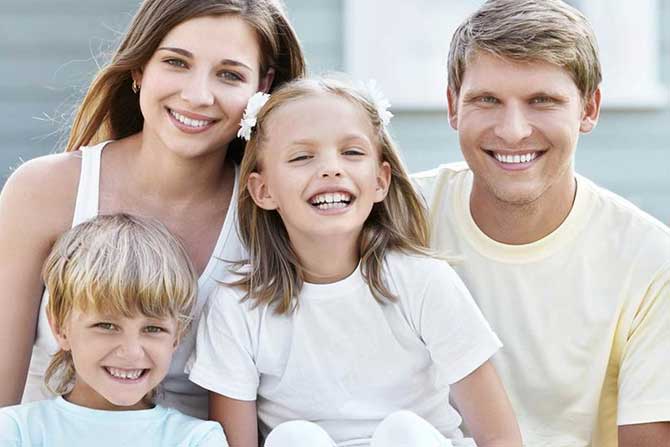 Choice Home Warranty provides support for unforeseen home repair.
As a national warranty company, we offer two different plans with straightforward pricing; the Basic Plan and the Total Plan. If you pay annually, you can expect to save money depending on the plan and specific coverage you choose.
Purchasing one of our plans does not require a home inspection. Our plans cover most major appliances and systems such as AC's, electrical, plumbing, ductwork and more. The appliances we cover include dishwashers, washers, dryers, refrigerators, whirpool tubs, and much more.
You may customize your plan with additional coverage and the service call fee remains the same irrespective of coverage details. This allows for peace-of-mind without a large upfront cost to repair your broken systems.
Please consider reading some of our many reviews below from actual consumers who have experienced our stellar service.
---
All Reviews & Testimonials are written by actual CHW customers who have made a claim on their broken system or appliance. Reviews provided by customers are not altered in any way. CHW utilizes the feedback from consumers for training and quality purposes.
All of the reviewers on these pages have been provided with the benefit of a free month of service, valued at $40.00, for their willingness to provide a timely review of their claims experience.
CHW utilizes the feedback from consumers for training and quality purposes.
Technician was very nice and explained everything to me in detail.
Adam was excellent fixing our problem - explained everything he was doing, and made recommendations so we don't have this issue again.
Technician showed up on time and fixed problem with our HVAC unit. Choice Home Warranty responded promptly and was very courteous.
It was the coldest day of the year and wouldn't you know it my furnace went out!! We called Choice Home Warranty and you got us help immediately thank you, my family thanks you!
Service was very quick. Got my washer fixed same day I called. Couldn't have been any quicker or more professional. Service provider also explain a few time and money saving tips. Would recommend Choice Home Warranty to family and friends.
The gentlemen I spoke with is named Sam. I wish I took his last name because he was awesome and I would recommend all warranty customers reach him.
Always get good customer service, willing to go the extra mile to help with problems and answering questions. Would recommend them to anyone.
So far so good. The sales rep was very helpful and energetic. I have not had any claims yet so I can not fully rate the service, but I think the rep was great. Thanks!
The company Choice sent out responded very quickly and they were very polite and did a great job.
I would like to Thank Joy who is a Resolution Specialist for quickly setting up an appointment fot someone to come out & take care my heat which started having trouble Christmas weekend,all can say (Joy was a pleasure to work with and a excellent employee) Thank again JC
Service center proactively reached to clarify issue initially reported and in doing so obtained further details for processing. Upon getting additional information, customer service rep promptly provided claim# and contact information of contractor who was dispatched to come out for repairs. Thanks
My tenants were having trouble with their toilets so I called Choice Home Warranty. Within 10 minutes of the call, a plumber had contacted me and scheduled a visit the following day. The problem was resolved immediately. Thanks Choice! I truly appreciate it!!
Awesome service! This company is the best!!!!!
Vendor contacted me same day and did excellent work.
Quick services and good job.
Showed up on Time and were professional.
Quick response. Fully covered the repair item.
Very friendly, found the problem and fixed.
Everything went as advertised.
We had our dryer fixed almost immediately by Appliance Care through Choice Warranty. Wonderful service!! I even recommended Choice Warranty to my friend and neighbor.
The workers were here on time and immediately started the repair on the dryer. They seemed to know their trade very well and had it fixed in no time it seemed. They were also very courteous.
Fast response, professional service in one day on my leaking garbage disposal.
When I had a problem, I submitted it online. Choice left me messages about the contractor they were sending and he came the same day. I've used another warranty service in the past but Choice, so far, is much better.
We appreciated that Choice Home was quick to replace the washer when the technician established that repair was not cost effective.
My heat failed to work over a Saturday during very cold weather. I went online and entered my claim on Sunday morning and they had an HVAC guy at my home by 3PM the same day(Sunday). I felt that was amazing.
Alan was very helpful and very persistent but I got better coverage and saved money.
GREAT SERVICE AGAIN FOR MY ARIZONA HOUSE.
The entire process was less than 30 minutes. Great customer service.
I was pleasantly surprised by the service of Home Choice Warranty Program. I initially signed up just to see how good service and response was to any repairs needed. They were very responsive and scheduled me immediately. The part they repaired on my oven cost $300, so the plan has already paid for itself!
I received a claim number and a call from the plumber almost immediately. The plumber was very professional and took care of my issue without incident.
Mr. Steven from Belspeed AC & Appliance Service came out and diagnosed the problem with my stove's oven not maintaining the proper heat. He came back after getting approval from Choice, and replaced the clock/computer part so that it will work properly. He is very professional and efficient. I appreciate Chioce for following through on the repair.
The contractor that came to service my home was very quick and professional.
On time, did very good work.
REPRESENTAIVE ARRIVED AT 10:30AM ACCESSED THE PROBLEM AND DID THE JOB WITH EAGERNESS AND PROFESSIONALISM.
Quick response. Contractor called before arriving and showed up promptly. Very professional and fixed our problem.
Lua and Sons did an excellent job repairing my appliances.
SO FAR SO GOOD. SERVICE HAS NOT ACTUALLY BEGUN YET BUT YOUR STAFF WAS VERY HELPFUL.
Very pleased with the repairman that can to repair my dryer.
Very quick response and good service.
The gentleman that came to my home to repair my air conditioner were extremely polite, explained what that were doing, and would want them the next time I had a problem.
Sean was very knowledgeable about your company and he made me feel really comfortable for switching to your company. I also like the fact I can use my own contractor to do the work with you approval. I am sure we will have an excellent working relationship. Thanks.
On 12/14/2017 I had my semi annual service inspection 0n the heat pump at my residence. During the inspection the technician found problems with the system. I called Choice Warranty to make a claim. I talked with a claims Associate. He gave me a claim number and then talked with the technician. He approved the work to be done. The technician made the repairs that day. I think the service I got from Choice Warranty was excellent.
BEST SERVICE I HAVE HAD IN AZ CONTRACTOR CALLED TO COMFIRM, WAS ON TIME AND VERY PROFESSIONAL.
I had a problem with my water heater, called CHW and their appointed service man was scheduled for next day. Repair was done quick and problem fixed the same day!
Very quick in assigning my claim to a service technician and the technician was very helpful.
The service was excellent. Mr. Collier was on time, understood the problem, and resolved it fast and efficiently. I am very pleased with your service and recommend it to friends.
Service was very quick. Got my washer fixed same day I called. Couldn't have been any quicker or more professional. Service provider also explain a few time and money saving tips. Would recommend Choice Home Warranty to family and friends.
The service was very fast and Keith from the appliance company was nice and efficient!
Such a change from the previous home warranty company where waiting to speak to a representative was anywhere between 30 minutes and an hour or more. I could not have been happier with the electric company they selected. Owen, the gentleman who came to do the job, arrived within 15 minutes of the time frame given. He is the technician you hope will arrive at your home. If I have any further electrical issues in the future I will request this company and of course Owen. How are you doing? so far so good!