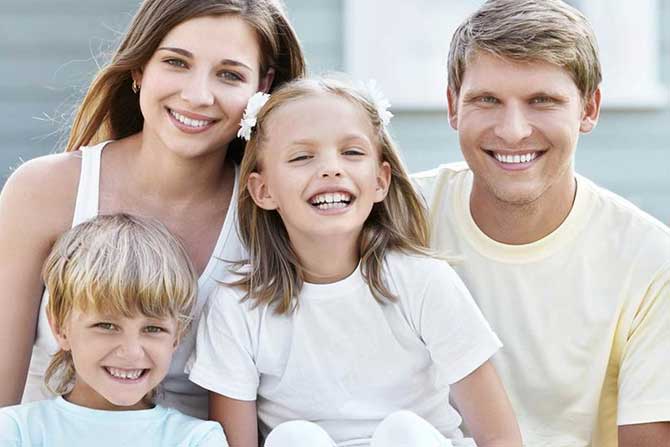 Choice Home Warranty provides support for unforeseen home repair.
As a national warranty company, we offer two different plans with straightforward pricing; the Basic Plan and the Total Plan. If you pay annually, you can expect to save money depending on the plan and specific coverage you choose.
Purchasing one of our plans does not require a home inspection. Our plans cover most major appliances and systems such as AC's, electrical, plumbing, ductwork and more. The appliances we cover include dishwashers, washers, dryers, refrigerators, whirpool tubs, and much more.
You may customize your plan with additional coverage and the service call fee remains the same irrespective of coverage details. This allows for peace-of-mind without a large upfront cost to repair your broken systems.
Please consider reading some of our many reviews below from actual consumers who have experienced our stellar service.
---
All Reviews & Testimonials are written by actual CHW customers who have made a claim on their broken system or appliance. Reviews provided by customers are not altered in any way. CHW utilizes the feedback from consumers for training and quality purposes.
All of the reviewers on these pages have been provided with the benefit of a free month of service*, valued at $40.00, for their willingness to provide a timely review of their claims experience.
CHW utilizes the feedback from consumers for training and quality purposes.
I absolutely love Choice Home Warranty. I have referred my family and friends. The turn around time is unbeatable. The staff is polite and helpful. I would not use any other warranty company. The rates are reasonable and I just love having peace of mind whenever anything breaks.
We are a property management company and Choice Warranty is our preferred Warranty provider. Always quick to respond.
Representative made sign up very easy and got me the best deal possible.
Was told there would be a provider out to clear bathroom sink 3 days later. Provider called and asked if they could come that day. That was great service. The tech was very thorough and had it done in 15 minutes. Thank you
Choice has honored their contract for every claim I have filed.
The Customer Service Rep. was very professional and caring regarding appliance issue. The Technical assigned was very professional in educating me regarding the appliance malfunction and the problem was corrected.
This is a service that we enjoy our home warranty with Choice.
Garage door opener died. Little issue getting contractor to come out, but did excellent job replacing with new, more efficient unit.
Choice worked quickly to find an electrician to provide service for my broken a/c. The tech came out and had my a/c back up and running in less than an hour.
You did a very good job! Thank You.
My first claim was handled in an excellent manner. A service rep came to the house the day after our call and the work completed the days the repair parts were received.
Prompt service, knowledgeable technician, good behavior.
I've had a positive experience so far. I'm new to Choice and the first person that I have dealt with was very informative and helpful
very good respnse time less than 24 hours, service man did a good job, was very pleaed.i have had my contract for 1 year, made three calls. all were completed to my satisfaction. THANKS!
I bought this and the next week I had problems with my washing machine, dishwasher and fridge. The service guy was here the next day. Made repairs as he could one needed a part that he did not have on him, but he was right back the next day with part in hand and fixed the item. Great service and fast response!
Quick renewal with Mike who did an excellent job.
Response was quick and no hassle.
The technician richard was very knowledgable. Stated the problem and fixed in a timely manner. Did excellent job. Highly recommend.
Great job. Would highly recommend them.
The service man from Fahrenheit H&C was very knowledgeable. I explained what steps I had taken to check what might be wrong before calling for service. He did not have the covered part so was unable to fix after being down 4 days had to return the next day to repair.
Prompt, friendly and efficient.
We haven't used you yet, but the person who we talked to when we opened our account with your company was a very good salesman.
Great job repairing ac, but it took a week in 110 degree heat!
I had problem with my microwave oven and the issue was dealt with quickly and decisively.
Craig was an excellent sales associate to deal with in getting us a warranty at a good price and deductible.
Excellent on-time Service.
Great company! Excellent service. Extremely good rates.
What I like most about CHOICE home warranty is that their response to claims is so fast. They get back to you and schedule a technician for your case within minutes. Their customers service agents are friendly and they do their best to handle or clear your claim. I have 15 contacts with them.
Alberto was knowledgable and easy to work with on the phone. I have not filed a claim yet, but I know I am covered. Thank you.
Myles Reuben explained how everything works in your system very well and also gave us the senior citizen option for which he is to be commended.
My central air broke down and I was able to get a service technician to come to my home and check it out on the same day. It was fixed and the technician called me back the next day to see check on everything. Thank you for a feast service and turn around.
The tech came out and fixed my a/c unit.
Great company, their warranty program is very quickly to react to the customer service needs.
Great Service! service was completed with in 24 Hours. Technician was very polite and thorough.
Response time is excellent.
I`m so glad I dropped American Home Shield. I`m very pleased with Choice. The service was prompt, the tech was skilled, the cost was so affordable. Really,for the first time I`ve had to call Choice for repair, I am a completely satisfied customer. Thank you so much.
Hopefully I will not have to use the service but it gives me "peace of mind" to know that it is there should I need it.
SPA Inspectors, and Andrew, a repair person was so great that he has been able to sort out the problem and fix immediately. Appreciate his service.
I am a new customer so I haven't needed their services yet but have a good feeling about this company and the customer service I received from Albert. I had lots of questions and concerns and he was able to walk me through everything in a pleasant and friendly knowledgeable manner. Thanks Albert.
I have had to request service a few times in the last month and have really appreciated how quickly someone was able to get out to the house. The process is quite easy.
Prompt and great service from your staff and the technicians you send.
The agent Craig Meoni was very helpful in helping me choose my policy coverage and payment options.
Answered all my questions. Great customer service. Feel confident that if I do need to use the plan that they will be efficient. Thanks for listening and helping me chose plan.
Customer Resolution Manager Precious was really helpful and was able to resolve my Refrigerator issue.
Excellent service great people to do business with. All goes very well until the job is finished. People that do the work are just Great.
Serviceman was prompt, cordial, efficient, and fixed my plumbing issue to my satisfaction. I was very pleased with his work.
Drop the claim online. The tech was inspecting and ordered part the next day. No complaints here.
Good Service. Immediate reply. Service staff had good knowledge on plumbing to resolve the clogging issue.