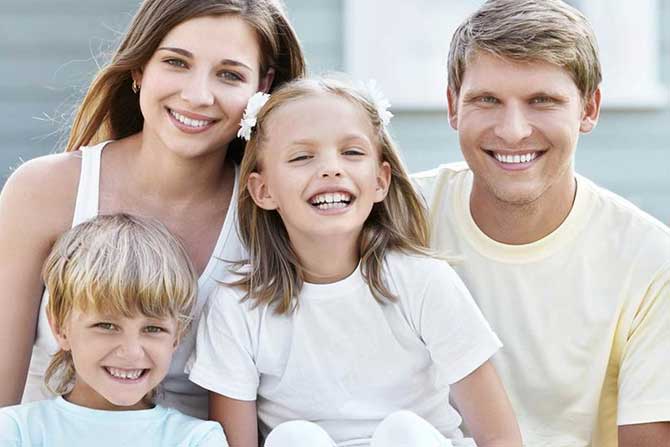 Choice Home Warranty provides support for unforeseen home repair.
As a national warranty company, we offer two different plans with straightforward pricing; the Basic Plan and the Total Plan. If you pay annually, you can expect to save money depending on the plan and specific coverage you choose.
Purchasing one of our plans does not require a home inspection. Our plans cover most major appliances and systems such as AC's, electrical, plumbing, ductwork and more. The appliances we cover include dishwashers, washers, dryers, refrigerators, whirpool tubs, and much more.
You may customize your plan with additional coverage and the service call fee remains the same irrespective of coverage details. This allows for peace-of-mind without a large upfront cost to repair your broken systems.
Please consider reading some of our many reviews below from actual consumers who have experienced our stellar service.
---
All Reviews & Testimonials are written by actual CHW customers who have made a claim on their broken system or appliance. Reviews provided by customers are not altered in any way. CHW utilizes the feedback from consumers for training and quality purposes.
All of the reviewers on these pages have been provided with the benefit of a free month of service*, valued at $40.00, for their willingness to provide a timely review of their claims experience.
CHW utilizes the feedback from consumers for training and quality purposes.
I received excellent treatment and Craig was very knowledgeable and helpful.
My refrigerator began freezing in the refrigerator and the freezer caused ice cream to melt. It took a couple of days to get the part and it was fixed within a week.
Service man was on time and knowledgeable.
Very friendly and helpful.
Justin was timely and professional. He tried to work around my schedule.
Have been with company going on three years, We have only had to call 3 or 4 times they responded quickly and sent some very good service company's to take care of our problems.
I have been with Choice Home Warranty for several years and have been treated with the best service. Thank you CHW!
Very professional and polite.
Garbage disposal stopped working, called Choice. Tech responded and changed the disposal to a new one.
The Contractor was very professional and knowledgeable about my plumbing issue. Thank You.
Service order was issued promptly and the service man was out within 1 hour.
Quick telephone handling of my heat/furnace breakdown on Xmas day.
Stewart plumbing did my service call and got to the source of the problem and fixed it thanks bunches.
Process was handled in a professional manner. Tech was prompt and took his time to explain what was wrong.
Everything was explained in detail and professionally. The cost was more reasonable than other warranty companies.
We were very impressed with All Star Appliance and the service performed on our dishwasher. They were timely in ordering and receiving the part needed and Matt the technician was very professional. In addition while the technician was at our home repairing the dishwasher we had a problem with our ice maker. We contacted Choice Home Warranty while he was here and they wrote another claim approving him to look at our ice maker in our refrigerator.
Refrigerator was making strange noise, we called and reported the issue, within 2 business days repairman showed up, he obtained approval from CHW to order new motors for freezer and refrigerator, and within 6 days of initial call the new parts were installed and all is now working fine. Very courteous repairman.
Very pleased with the timely manner in which they responded. Very courteous each time if and when I had a question, etc. I have recommended their service to my friends.
My Central Heat stop working. I was a little upset with the appointment date. 4 days after I called it in. Took 14 days to get the part, but after everything was done. I was very happy.
We are very pleased with the services provided by Choice. From our initial call until the contractor was on site correcting the issue. Thanks for all the support.
I relocated and was not particularly pleased with the service contract that came with my townhouse. When I looked on line, Choice was ranked #1. I looked at their policies, had some questions. The next morning a lovely young woman called, answered all my questions and signed me up for a policy.
Electrician was prompt, polite, and did great job.
My hearing unit started blowing cold air and would not cut off. I placed a service call and Choice sent out a repair technician the next day. The issue turned out to be more than a pilot light being out. The circuit board had gone bad which prevented the heat from coming on. The circuit board was no longer available so an upgrade kit had to be ordered. Choice approved the upgrade and ordered the kit. The service technician installed the kit and I have heat again... just in time before the expected cold front is projected to hit.
The response time was incredible, within 24 hours. Shaide was an excellent service provider. I was very impressed.
Choice did help me with the money they are to send me to buy another Microwave Oven for my home. This was an expensive unit and the settlement was fair. I am waiting for my check at this time. I have ordered another unit in the meantime. I am glad I have this warranty. This is my first experience and at this time I recommend this service.
I admit that I was skeptical about purchasing this warranty as I've not had good experiences with other warranty companies in the past. But I was wrong --- They make it easy to put in a claim and they respond immediately -- PLUS in my case, they have taken care of 4 out of my 5 claims over the past two years.
I didn't understand my policy and was ready to cancel. I was fortunate enough to get Raven Reynolds when my call was sent to that department. She patiently took the time to clarify and send additional policy information which assured me we had an adequate plan. I really appreciate her efforts.
My experience was so good, I purchased a second warranty. My rep was very professional and knowledgeable. I will definitely refer your company.
The Technician for my HVAC was excellent, he was accurate and prompt.
Fast and professional service could not ask for better Service work completed in a matter of days would recommend.
Shortly after my wife and I purchased a home, the garage door opener failed. I called Choice Home Warranty about the situation, and actually had an appointment setup to fix the issue before I got off of the phone. Due to extreme weather conditions in my area, I agreed with the repair company to move back my appointment. When the people from the repair company arrived at my house, I was very pleased. Angel and Jim from King Garage Doors went above and beyond with respect to their service. They explained to me how the home insurance policy worked, installed an upgraded garage door opener, and even adjusted another garage door opener that I have (for I have a three-car garage) without asking or charging a fee. Without hesitation, I will definitely call Angel and Jim at King Garage Doors to come out and work on all of my garage door needs.
Very easy to deal with knowledgeable staff.
I'm looking forward to being with Choice.
Very pleased with service.
Very excellent service on our 1st experience. Plumber was one of the best we have ever had. Very knowledgeable and courteous. Time frame was great. Thanks
The service man did a good job was very nice and polite.
I've had 2 claims since I purchased this warranty and have had above average results. The appointments were made for the next day and Choice lived up to their end of the contract. Both claims were completed using the online system. Thanks Choice, I hope I won't need you again but of I do I know you will be there for me.
Prompt courteous service in person and via telephone.
I am extremely pleased with the service I received from Choice Warranty in reference to my garage door opener. Service was super easy, fast and no headaches! No comparison to the previous company I had. Keep up the good work!
Very happy with Choice Home Warranty. I was contacted immediately by a repair company, didn't have to wait long for the appt. Charles from Ben Logan was polite, worked efficiently and returned with the part in a timely manner. Very happy with the experience.
The plumber did a great job.
Great service, fast and reliable.
Our service was prompt and excellent.
Great professional service. Courteous, prompt and knowledgeable.
It was great! The service was very fast.
Getting service was no hassle and the plumbers they sent was excellent.
Courteous and friendly help. Good quality and timely service representative. Excellent repair and results.
I spoke with Rashawn who was very courteous and professional. I'm giving a good review here because of the great Customer Service I received. I'm Looking forward to see how the service is in the future and hopefully will continue to do business and be able to give great feedback for Choice Home Warranty company, then with my confidence built up, be able to recommend this company to all my family and friends. Thank you for your excellent Customer Service!!