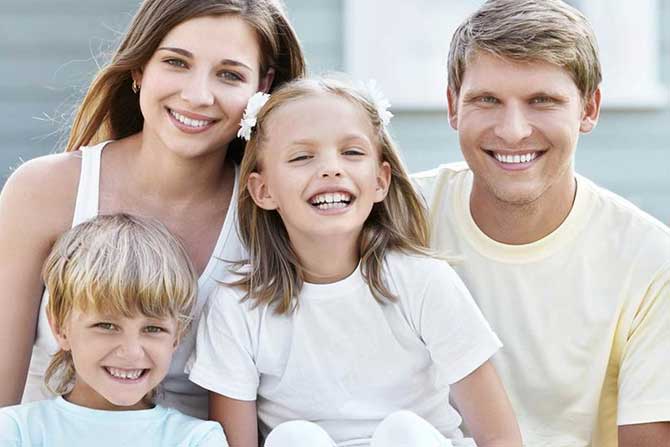 Choice Home Warranty provides support for unforeseen home repair.
As a national warranty company, we offer two different plans with straightforward pricing; the Basic Plan and the Total Plan. If you pay annually, you can expect to save money depending on the plan and specific coverage you choose.
Purchasing one of our plans does not require a home inspection. Our plans cover most major appliances and systems such as AC's, electrical, plumbing, ductwork and more. The appliances we cover include dishwashers, washers, dryers, refrigerators, whirpool tubs, and much more.
You may customize your plan with additional coverage and the service call fee remains the same irrespective of coverage details. This allows for peace-of-mind without a large upfront cost to repair your broken systems.
Please consider reading some of our many reviews below from actual consumers who have experienced our stellar service.
---
All Reviews & Testimonials are written by actual CHW customers who have made a claim on their broken system or appliance. Reviews provided by customers are not altered in any way. CHW utilizes the feedback from consumers for training and quality purposes.
All of the reviewers on these pages have been provided with the benefit of a free month of service*, valued at $40.00, for their willingness to provide a timely review of their claims experience.
CHW utilizes the feedback from consumers for training and quality purposes.
Unfortunately, I've had three claims within a two month period. Life happens and things break down. Choice was expedient in handling my claims and hearing me when I had something to say. I have had other HWC's none has served me as well as Choice. I made a great CHOICE!
Had an issue with my dryer, technician came out within a couple of days and fixed the problem. Great experience!
Jerrold was both professional and personable. After reviewing the situation with my toilets came back with the parts and within the hour completed the job. Great job
The plumber from Knights Plumbing is excellent. He is skilled and knew how to fix the leak immediately. Thank you for having this company.
Gates LLC is highly recommended!!!
I emailed CHW concerning an issue with our AC. They responded quickly that they a service company would contact me. The following morning I received confirmation of the time the service would be preformed. The technician was great! The issue was repaired and it was under warranty. Thanks
Zach Hubbard did an excellent job I would love to have him back.
Service person was prompt, personable and very knowledgeable.
Excellent and fast service.
My dryer was not working as expected. I called Choice at 9am et and had an appointment by 10 am et. The Technician came out, diagnosed my issue and my claim was approved to purchase the needed parts to fix my dryer. The Technician came back a few days later with the replacement part and fixed my dryer. All for my Warranty copay.
K&T technician provided excellent service! Thank you
Very quick to respond. The service provider was very professional. Thank you.
Service for air conditioner issue handled in one day! Technician knew just what was wrong and handled it quickly!
The entire experience from start to finish was handled in a very professional way. The claims rep and the service rep were very pleasant to work with. They were more than happy to help settle my claim as smoothly as possible. Still awaiting payment but I'm sure it will also be received in a timely manner
Called for repair of built in microwave, was set for next day and fixed properly. Good Service.
My disposal busted and choice warranty fixed it in about two days!
Agent came in and fixed both appliances.
I bought my plan from Vincent 2 days ago. He is one hell of a salesman. He made an offer I could not refuse. So far so good.
Your service company repaired my GE electric stovetop with complete satisfaction.
As usual, excellent service.
When our microwave went out I called CHW, they had a repair person there the next day. When it was determined it could not be fixed they offered to let me buy the one of my choice and reimbursed me for it.
Excellent service, fairly priced - better than other services of the same type.
Excellent response and repair. The owner of Green Belt Appliance did the repair and fixed my oven. He was courteous and very knowledgeable. I highly recommend him.
I called about my dryer and they set up an appointment with a repair man for the next day. He came and fixed my dryer in about 20 minutes.
First time using them & I was totally impressed. Superb service, same day repairs and professional serviceman. Highly recommend CHOICE Home Warranty.
Choice Home Warranty went the extra mile to make sure I would be satisfied. The plumber was courteous and professional.
I have always had the company send repair specialists who are prompt, courteous and professional.
Tech did a great job and was informative.
We had an issue with our air conditioner. I got on line and filed a claim. They called right away. Sent a service man out within 36 hours. We paid the service call - that was it.
Have not had to make use of my warranty yet; however, Lance gave me several incentives to lower my price.
Thank you for your timely response and repair of our AC.
Repairman checked out my range. Found the circuit board couldn't be repaired or replaced. So I had to find a replacement range. Got a pretty good one too. Wife and I are happy again. Thank you for this service.
Guys were great. Addressed the problem, called me when done, left site clean.
Service was great, everything handled quickly.
First time home owner at 54. The person I talked to was extremely helpful. He knew I didn't know what I had this before and they cover the most in the 'Total Plan' then with any other company I checked out. My realtor looked at it for me and was very excited about what it covered compared to the company he was going to suggest. I have rented my whole life, I never had to worry about appliances and fixtures and furnace and water heater...everything is covered by this plan. And to top it off, VERY AFFORDABLE. Again Thank you and you are very appreciated!
The technician was very knowledgeable and professional. Very pleased with the entire repair process for my garage door.
J D Appliance called and were able to come out on 3/22 a week earlier than scheduled. Serviceman was very polite and efficient.
Response was very quick. Bradley Hanks repaired my AC unit quickly and professionally. I am very pleased.
The Service was awesome, very fast, the gentleman that came made all his efforts to fix the a/c unit until he did, he was very patient and he answered all my questions. The customer service was great and they did a claim fast, someone was scheduled next day in the morning. Thank you
David with Alex Appliance Repairs came to fix my dishwasher. He was very good and did the job efficiently. Thank you
You listen to your customers and if there is a problem YOU take care of it. You don't leave it to me.
The Jump Start Appliance, was on time. Went to work as soon as he arrived here. He was very professional about his business. I would certainly recommend his service & Company.
Happy with service provided.
Choice Home Warranty was great, I call with a washer problem CHW got right on it, got a technician they were there and fix the problem. Thanks CHW
Your promotional manager was very helpful getting a warranty that I could afford. Thank you!
Fixed broken water heater. Showed up on time and called before arriving.
I was treated with respect and the gentleman was very nice. I got a great deal.