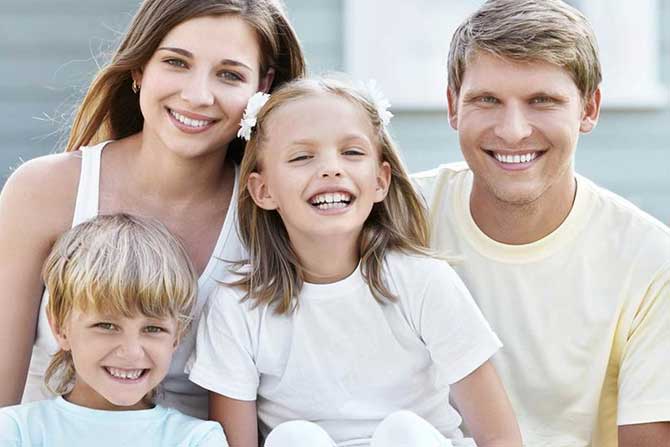 Choice Home Warranty provides support for unforeseen home repair.
As a national warranty company, we offer two different plans with straightforward pricing; the Basic Plan and the Total Plan. If you pay annually, you can expect to save money depending on the plan and specific coverage you choose.
Purchasing one of our plans does not require a home inspection. Our plans cover most major appliances and systems such as AC's, electrical, plumbing, ductwork and more. The appliances we cover include dishwashers, washers, dryers, refrigerators, whirpool tubs, and much more.
You may customize your plan with additional coverage and the service call fee remains the same irrespective of coverage details. This allows for peace-of-mind without a large upfront cost to repair your broken systems.
Please consider reading some of our many reviews below from actual consumers who have experienced our stellar service.
---
All Reviews & Testimonials are written by actual CHW customers who have made a claim on their broken system or appliance. Reviews provided by customers are not altered in any way. CHW utilizes the feedback from consumers for training and quality purposes.
All of the reviewers on these pages have been provided with the benefit of a free month of service*, valued at $40.00, for their willingness to provide a timely review of their claims experience.
CHW utilizes the feedback from consumers for training and quality purposes.
Very well satisfied of the service performed by Pacific Plumbing through Choice Home Warranty. Thank you and More Power CHW.
I filled out my claim online, and I received a call in less than 10 minutes from CHW. As always, I received follow up calls, which is a nice touch.
My AC went out on the hottest day of the year while my wife was sick. Choice Home warrenty made several calls to different technicians until they found one to come out immediately. The technician was very knowledgable and fixed the problem relatively fast. Thanks again.
I have use choice home warranty for over a year now and I must say that I am very please with there service and their contractors, after leaving the other home warranty company I will continue to stay with choice and I highly recommend them to anyone who owns a home.
Just had my very first experience with CHW actually handling a claim for us. Great service, just as advertised! Saved us over 200.00 for one repair on our washing machine! So happy I picked Choice home Warranty!
The AOTA service was great he helped show me how to do things to help save money with my a.c. and electric.
Thanks Choice Home Warranty for your service. Your service associates listened to my complaints and helped me solve my air conditioning problems.
Great service to have. CHW made it east to request online for any repairs I needed. The service technicians that were sent out to me were quick and friendly. Thanks
very positive. Vendor called immediately and made appointment for the next day. He solved the problem promplty.
I called in with trouble on my garbage disposal they were fast with there response and service and took care of the problem within two days. The service is excellent and I would highly recommend. Thanks.
I called in with trouble on two Appliances my washer and my dishwasher, they were fast with there response and service and took care of the problem. Thanks.
We were having issues with the clothes dryer. I called it in on Sunday and by Monday morning the repair had been made. The lady who took my claim information was curteous and professional. Thanks.
This was my first Claim with CHW and I have to say the service was Excellent! A technician was assigned in less than an hour and the issue resolved in less than 2 days!
This is my first time with a claim. The experience has been a pleasant one. From the people that take the claim information, to the service technician arriving on time. Keep up the good work
Great Service, polite customer service agents. Excellent service tech from Magonlia Appliance. Would recommend Choice Warranty to everyone.
I have been very pleased with Choice Home Warranty. I've only had one claim so far, but the contractor was notified quickly and my electrical problem was fixed on the same day!. I also like that Choice called me to follow up on the claim.
As a new member of choice home warranty, I am extremely satisfied with these guys. They have the lowest fee while still provide high quality service. So far so good.
Thank you for the terrific service!
Fast and friendly. Great Job!
Ed's Appliance Repair is fantastic! He is knowledgeable and professional. I would use him every time.
Open sunday and the service contractor was out the next day. Everyone was professional.
The plumber was here in under an hour after I reported the problem! He repaired the broken vent pipe, cleared the plugged sewer and was gone. It cost me $45.00. I'm a happy camper! Kudos to Choice and Cool Blew's Tim Gundry
Great, fast service! Was very prompt and even gave us some pointers on what else we can be doing to help keep our appliances up and running longer! Love this service!
Prompt, on-time service! Was able to fix our garbage disposal same day and only took 1 day to get the part and come back and fix the freezer! Great Service!
I had problem with my dishwasher. I called customer service and received quick response. They contacted the Appliance repairman immediately and The appliance repair company called me within a few hours and schedule the appointment for the next business day. The technician told me that he would get to my house between 3 and 5 P.M. but he showed up after 6:00P.M.That was the only inconvenience I had. Other than that I was very satisfied with the service and I would strongly recommend to buy warranty from Choice home.
Se-Breeze was fantastic. The technician was very nice, fast, and professional. I would recommend this person and company to anyone. THANKS!!!
When a storm here knocked out our power it messed up are dishwasher and washing machine they came out and fixed the problems for us. The dishwasher was so messed out that they did a buyout and we were able to buy a new one.
Good professional service.
All work was performed on time and correctly. Good job.
CWH service is extremly good. I am very pleased with the service I received for my Refrigerator.
Great service. Thank you!
Needed local plumber to come out and address some issues. Contractor was great...called first and was on time. Very pleased with the service provided.
timely, efficient, courteous and clean-Thanks
We were incredibly surprised on the speed in which the electrican came out to address the issue. Not only was he professional, he took the time to explain what had happened. This was our first experience with using Choice Home Warranty and we are very happy about the speed and simplicity of the process.
Once the claim was received the service was excellent. Very fast.
My recent request for a plumbing problem was answered with a repair man arriving within an hour. He had the exact part needed for the repair with only a descriiption given to him over the phone. He was friendly, courteous and professional, explaning how to prevent a future similar issue. Many thanks for your fine company and policies.
had a problem with my oven. Great Service. I would recommend CHW to anyone!
great service excellent resoponse time!
I have only been a customer for a few months, so I didn't know how everything would work. I filed my claim online and they got back with me immediately with the name of the company that would do the work. The company got someone out there the day they received request and my air conditioning problem was solved. I wasn't sure if there would be restrictions since I was such a new customer but they took care of my problem quckly and for the price of the copay. It was a very good experience!
The tech sent to our house was fast, efficient and very professional. We haven't been this impressed with a service tech for a long time. I hope you keep those contractors on your books.
We filed a claim online and within a short period of time we were given the service provider's name and contact number. The service provider was professional and prompt and fixed the problem.
YOUR SERVICE HAS BEEN GREAT. MUCH BETTER THAN THE OTHER WARRANTY CO. YOUR SERVICE MEN HAVE BEEN PROMPT. I AM VERY PLEASED!
We are going into our second year with Choice Home Warranty (CHW) after switching from another large established Home Warranty provider. CHW yearly prices were considerably lower and the per service call fee is also considerably lower. Their service center agents have always been very friendly and courteous and we received service provider information on the first call with a follow up email within seconds with all the service provider assigned details. The Service technicians have all been courteous and arrived when they said they would. I highly recommend CHW to anyone looking for the peace of mind this type of service provides.
The technician called ahead as I had requested so that I would be at house for the service call. During the visit, the technician was very pleasant. He suggested what would be beneficial to do to make the A/C system run better and get the cooling that I needed.
My service request was taken care of the same day I placed the order. I can highly recommend one of their exceptional vendors "Royal Flush Plumbing". I was impressed all was taken care of same day!
Notified that Mike with ds air conditioning would be by for problem.. From call-in to repair-everyone was friendly-responsive-and kept me aware of what was going on.. Have to say Mike was very professional-on time-and very responsive.. If I ever have to request service again--it will be to have Mike come back for sure.<br />
Your service was excellent
I switched to Choice Home Warranty because it offers low price but still provides high standard work. I had two claims with Choice Home Warranty, every time contractor came into house on time, and did excellent job. I'd recommend CHW to anybody.
CHW's response was prompt and the contractor that came to the house fixed the problem immediately. CHW has been professional in all our interactions and I highly recommend their service.
CHW has a very fast response time. I called in for service and within 2 hours I received a call from the technicians. The technicians were very prompt, polite and efficient. Good job CHW