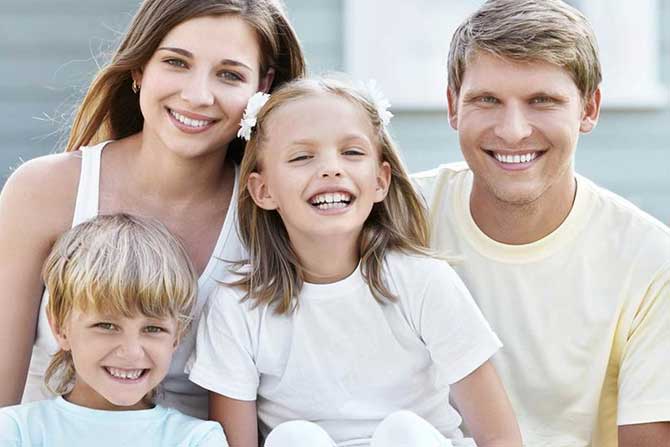 Choice Home Warranty provides support for unforeseen home repair.
As a national warranty company, we offer two different plans with straightforward pricing; the Basic Plan and the Total Plan. If you pay annually, you can expect to save money depending on the plan and specific coverage you choose.
Purchasing one of our plans does not require a home inspection. Our plans cover most major appliances and systems such as AC's, electrical, plumbing, ductwork and more. The appliances we cover include dishwashers, washers, dryers, refrigerators, whirpool tubs, and much more.
You may customize your plan with additional coverage and the service call fee remains the same irrespective of coverage details. This allows for peace-of-mind without a large upfront cost to repair your broken systems.
Please consider reading some of our many reviews below from actual consumers who have experienced our stellar service.
---
All Reviews & Testimonials are written by actual CHW customers who have made a claim on their broken system or appliance. Reviews provided by customers are not altered in any way. CHW utilizes the feedback from consumers for training and quality purposes.
All of the reviewers on these pages have been provided with the benefit of a free month of service*, valued at $40.00, for their willingness to provide a timely review of their claims experience.
CHW utilizes the feedback from consumers for training and quality purposes.
Choice has always been on the ball in all situations. I recomend them to any one.
The customer service was prompt and curteous. The technician arrived on scedule the next day. My claim was handled promptly and professionaly
choice warranty is the warranty money can buy. they have professional repair companies that are dispatched to your home. i recommemd them highly
Two times my dryer has quit working and both times after calling Choice Home Warranty, the person handling my claim did an efficient and excellent job of lining up a service provider to come make the repairs. So far, I am very happy with my warranty coverage.
great service. very good repair personell
From the moment I called Choice I was extremly please with your service. My washer had gone out and we have 2 small kids. You know how they clothes. within 24 hours I was given the choice of taking what it would cost to fix it and get a new washer or fix the old one. It was not a hard choice. As a customer I could not have been any happier. Great service from begining to end.
First thing I wanted to say is this is the fastest service I have ever received. Filled out a service request online on Fri. received a reply the next day. Called the repair place that Mon. and within hours they were out at our house and the problem was fixed and everything was done by lunch time. Amazing Thank you guys.
I called the choice home warranty when I had a shower leak in my bathroom. I was assigned a plumber who did the repair the next day and was very curteous. I am very happy with the service I recieved from Choice HW
Our gas oven stopped heating and I contacted Choice Home Warranty to place a claim. Within an hour of placing the claim, I was contacted by a service person who came out within 48 hours to fix the oven. I felt the service both by Choice Home Warranty and the service person that came out was exceptional.
I called in to get my out of service wine cooler to be fixed. I was pleasantly surprsied with the quick response and speedy fix. The repair man was very helpful and polite too.
For the first time since owning a home, and having a policy with a different company, we simply called with our problem and the next day, it was fixed. No arguing or pleading, just fixed. We saved over $200 by having our policy and I'm sure glad we did, since it's the holidays!
I was very pleased with my experience with my service (American Team) as the people who were my contacts set up by Choice Warranty. Prompt and courteous with good results. Joan McMahon
Great service from the first phone call till the dishwasher was repair. The repairman was great and very professional and would recommend him again to use. Thanks.
Made the call, an acknowledgment of the claim, was emailed to me and a technician was assigned within 5 minutes of the first email and claim was honored immdiately and within 24 hours as CHW promised. Prompt on time appointment by technician called Rodney of Service Central Group. Very professional. Very satisfied with the Technician's level of expertise.
The customer service reps we spoke with were very helpful and friendly. The company that we were refered to responded promptly and although it took them two visits to fix the problem (or hopefully fix it we will see what happens tonight) they were also friendly and worked with our schedule.
Thank you CHW. Our fridge went out the day after Thanksgiving and your customer services professional did an amazing job finding us repair man that came out the following business day. He was extremely knowledgeable about our fridge and had it fixed in less than 24 hours. I have recommended your service to our neighbors and our family friends.
CHW folks follow up on all service calls. When things with contractors did not go well, CHW called the contractors and worked out the issues. CHW is better than my last warranty company.
Our 22 year old garage door opener was replaced. Company called was Garage Doors for Less. They inspected the old opener, got approval from Choice Home Warranty for a new one and replaced the opener the next day!
Great Company. I would sign up asap. Look no further this is the one for you.
Not only the company we dealt with directly but CHW were both efficient and quick to fix the problem.
Having Choice Home Warranty has been great. When you call to make a claim its as if the person on the other end personally knows you and goes above and beyond every time. Customer service is outstanding. They are prompt, polite, very helpful and quick to help with your claim. The technicians are outstanding as well. They are on time if not early, polite, easy going and friendly and they get the job done. Problem fixed. This is my first year of having the warranty its been a great experience and will continue to use them. If you are looking for a little added protection for your home Choice Home Warranty is the best way to go..
good service everything was handled quickly.service personel were vry good and prompt.
They did everything I needed and expected
I had a problem with my electric dryer not heating. I went to the CHW website and put in a claim at 8:15 am. By 10:00 I was put in touch with a repairman. By 5:45 pm, my dryer was diagnosed and fixed. An EXCELLENT overall experience.
I just finished with my first claim, and it couldn't have gone smoother. No wait time when I called, the contractor called me in less than 30 minutes, Choice called me back the next day to confirm that the contractor had contacted me. My dishwasher issue was fixed in 30 minutes, and I couldn't be happier.
Josh, from the CHW recommended company did a great job. He arrived ahead of time that he specified while talking to him on the telephone with him. He checked to see what repair were required; he went to get repair parts; and fixed my Lynnox Heater.
I called before the office opened and the After Hours crew was very efficient and helpful. The call went through quick and the issue was started on quickly and ultimately resolved that day. Hassle free and very quick, who could ask for more. Thanks Choice Home warranty, I made a great "Choice" when choosing which home warranty company to go with.
everything was done quickly and porfessionally. The company you sent was great
For the money, Choice Home Warranty has done a great job. Choice is very responsive, and has always sent reputable professions to perform work on our home. Thank you Choice.
Choice Home Warrenty handled by claim professionally and the people on the phone are friendly and helpful in answering any and all questions.
Choice has been wonderful! Quick response time and great follow-up! The technicians sent have been very friendly and professional.
I am still surprised at just how easy it was to place a claim. The company that came out was professional and had my dishwasher working in under 30 minutes. Having a home Warrenty thru Choice, was a great decision!
I AM GREATFUL FOR CHOICE HOME WARRANTY THEY HAVE BEEN GREAT , MY AIR UNIT WENT OUT AND ALL I HAVE TO DO IS JUST CALL AND SOMEONE IS THERE TO FIX MY AIR .THEN THEY ALWAYS CALL BACK TO SEE IF THEY HAVE FIXED WHAT THEY WAS WRONG
Rep was on time and friendly. Also told us what was wrong and had the part with him and fixed the over without a problem
I called in my problem on a Sunday. I had bad fillings when I was not called back in 1/2 hour. I was called the next day and the repair man said he would be at my house befor noon. He arrived at about 11:00 o'clock, repaired the gas stove and was gone befor noon.
i HAVE HAD A GOOD RESPONSE EVERY TIME i HAVE USED MY WARRENTY THROUGH THE COMPANY.I HAVE REFERRED YOUR COMPANY TO A FEW FRIENDS AND THEY HAVE OR ARE CONSIDERING USING YOUR COMPANY TO PROTECT THERE HOMES.
Service was good and timely. Repairman was friendly and helpful. He explained what was needed to keep dryer working safely.
Ed from Ed's Appliance Repair was the most knowledgeable and professional repairman I have ever experienced. Because the part he replaced initially was faulty, he returned again and again until he was satisfied that the repair was complete. We recommend him and his company as highly as possible.
Great service from my past year experience!
My dishwasher stoped working. I called Choice and a service tech was out the next day. The day after that, the order was approved to fix the dishwasher. Fast and easy. What we all are looking for. Thanks.
i haved a policy with choice home warranty for several years they have taken care of my need professioally on each claim i have filed in a timely manner. i have several properties insuranced with them. they have good professioal service people. and great customer service reps. and i recommend them very highly.way to go is choice home warranty.
I am so happy with my home warrenty!! I had a problem with my hot water heater, the plumber that Choice Home Warranty reccomended came out twice and was unable to repair my water heater so I GOT A BRAND NEW ONE!!! I would reccomend a home warranty to everyone I know.
Choice has been very good to work with. Nice people to talk with.
Excellent customer service and fast in locating a plumber for my Garbage Disposal problem.
My experience was great, I only wish that the time frame was a little more definate.
I switched my Home warranty from American Home Shield to Choice back in July, and i've had nothing but positive things to say since. I have had 2 claims since being a part of CHW, and each has been handled quickly and to my satisfaction. I love how CHW calls to do a followup on your service and the customer claims center is always positive and very friendly. I will refer anyone i can to CHW. thank you for your excellent work and i look forward to counting on CHW in the future!
I called on Saturday because our furnace stopped blowing warm air and the fan wouldn't shut off because the temperature never increased. The first 2 furnace reapir comanaies were unavailable until Monday but the third cam out and repaired the furnace in less than an hour.
I have used several different home warranty companies in the past but have never been quite as pleased with the service that I received. I called Choice at 730a.m. in regards to a toilet that was leaking. My toilet was repaired by 930 am that very same day. The technician assigned to my work order was extremely friendly and prompt. There was no fuss and no questions asked, just excellent service.
i called and started a claim. very repsonsive.