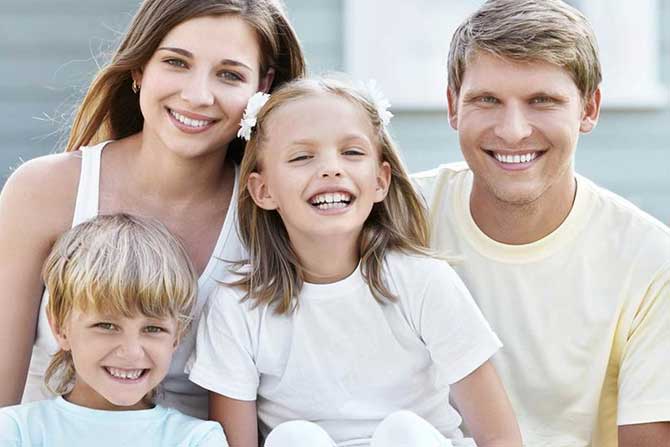 Choice Home Warranty provides support for unforeseen home repair.
As a national warranty company, we offer two different plans with straightforward pricing; the Basic Plan and the Total Plan. If you pay annually, you can expect to save money depending on the plan and specific coverage you choose.
Purchasing one of our plans does not require a home inspection. Our plans cover most major appliances and systems such as AC's, electrical, plumbing, ductwork and more. The appliances we cover include dishwashers, washers, dryers, refrigerators, whirpool tubs, and much more.
You may customize your plan with additional coverage and the service call fee remains the same irrespective of coverage details. This allows for peace-of-mind without a large upfront cost to repair your broken systems.
Please consider reading some of our many reviews below from actual consumers who have experienced our stellar service.
---
All Reviews & Testimonials are written by actual CHW customers who have made a claim on their broken system or appliance. Reviews provided by customers are not altered in any way. CHW utilizes the feedback from consumers for training and quality purposes.
All of the reviewers on these pages have been provided with the benefit of a free month of service*, valued at $40.00, for their willingness to provide a timely review of their claims experience.
CHW utilizes the feedback from consumers for training and quality purposes.
Submitting a request online was easy. Service request was scheduled within the hour. Every online question was answered within 20 minutes. Repair company showed up within the window. Can you ask for anything better, I think not.
Excellent service by the plumbing service company.
We are really taking advantage of our warranty this year as it seems everything is needing repairs: a/c, garb disposal, elec. Service is prompt and reliable.
Very friendly and prompt service and fixed within 24 hours.
The representative ID #18521170 was very professional & helpful resolving my question with my contract.
I received a call prior to Tech's arrival time, he reassured me he'll be at my home. He was very polite, and showed concern with my questions so I'd understand what was the problem and solved it. I feel the Tech performed his duties in a very professional manner. Thank You CHW for picking the best for the assignment. I take pride in my home, I'm glad the Tech takes pride in his work ethics. Have a great day.
I called Choice and they immediately issued a claim. The plumbing company came out a day later and fixed the problem. They did an excellent job.
I called Choice on Friday evening because my a/c was not working. They put in a claim for me and on Saturday morning my claim was assigned to an ac company for repair. They couldn't get to me before Monday morning but the technician came found the problem and had my air working by the afternoon. I was very pleased with the service provided.
I am very satisfied how quickly and efficiently you took care of my my disposal. Mr Kennedy came earlier than I was expecting. He called if it was alright to do. Again thanks.
The on-line reporting of my claim was easily completed resulting in a phone call from the service company in a matter of a few hours. The service visit followed the next day. This was the second time I've contacted Choice Home Warranty for service - each time the communication and results were excellent.
It would behove me to say anything negative about this company. They pointed us in the right direction in resolving our broken down Washing Machine problem. I want to especially thank there service agent named (Precious) for her excellent help and patience with us.
We have had a couple of problems but CHW has always worked to our satisfaction.
When I got the call it was very professional not pushy and I said I will talk to my Husband and get back with you so I did a couple days letter and got the same professionalism so we will try it and see how it work for us.
Tech came out, found the problem and fixed it ASAP. Great job!
Great value and ease of buying.
I called about my air conditioner because it was not blowing air. The operator was very helpful on the phone as I reported the problem and he said I would receive contact by them with the vendor and time. They called and emailed the same afternoon with an appointment for the next morning. The service man came before 11am, found the problem and fixed it on the spot and CHW covered the cost except for my $45 service fee. I was very satisfied with the helpful and speedy response.
Excellent service. I would even ask for this plumber in case I need one in the future. Thank you for sending him to me.
Excellent customer service in explaining coverage and how to submit a claim if one is needed.
I was satisfied with the technician's work at my house.
Choice Home has always been there when I have appliances that break down with prompt response and service!!! I recommend them to everyone!
Freezer was not cooling and my service tech was in and out in 10 minutes. He kept his appointment time and was very courteous.
QUICK RESPONSE AND GOOD RESULTS
Air condition went out on 08.23.18, called CHW that night. Technicians were at my home the next day. The technician fixed the problem and was very knowledgeable.
Warrranty replaced Old Garage Door Opener which failed to open with new LiftMaster WiFi unit that works perfectly. First experience with Choice Home Warranty is outstanding.
My experiences have been outstanding with your company. Prompt, honest, ethical.
The CHW rep was very thorough in his explanation on what is covered and the claim process. No pressure to buy which was appreciated.
This was the first time we have needed to file a claim and I thought the service was very prompt and professional. I am very satisfied.
The technician recognized the problem and fixed the problem within 20 minutes.
Issue resolved and people were nice.
My washing machine was leaking water. The tech that came out was clean, professional, and had it fixed within the hour.
Very polite and really explained everything to me on my level. A plus for your business. Grateful for the service I got. Thank you again.
Outstanding from start to finish. Thank you.
Technicians sent were excellent, checked out the problem repaired the unit in short amount of time.
I Haven't Had My Contract With Choice Home Warranty Long, But They're Great. They Took Care Of My Needs. The Sent Out An Electrician To Take Care Of My Needs & It May Have Taken The Worker All Of Maybe 15-20 Minutes To Fix The Problem, We Paid The $60 Dollars We Owed For The Service & Problem Solved. CHW Gives You The Service You Need. I Highly Recommend This Company.
Our A/C went out on a Friday evening. Called Choice, Sandy, who took our information was very professional and informative. Herington A/C Service was dispatched on Monday morning. Very happy with the prompt and courteous service.
I have had multiple claims since purchasing my CHOICE Home Warranty and I have been extremely pleased with every experience. The service companies have all been excellent and the quality of workmanship has been outstanding. I will definitely be renewing my contract when the time comes.
The representative was thorough with explaining plan options. If I would have known monthly payments were an option, I would have enrolled years ago. I never took the time to look into a home warranty until one of my neighbors mentioned the benefits.
I had two services, for the plumbing, the company was very courteous and on time. As for the Air condition, its an on going process. The company is on it!
Great job we're pleased with the way we were treated.
Attitude, timely arrival, appearence all great. Asked us to explain problem. Got right to work. When finished, explained what was needed and made suggestions to improve performance. Would definitely request him, if needed, in future.
I was pleased with the service I received regarding the repair of a ceiling fan. The electrician was efficient and knowledgeable.
Excellent! Fast, easy, and convenient. Request placed online and immediately receive a response. Within an hour a date and time was scheduled with a plumber. The plumber also gave us a call to confirm. The plumber was on time, courteous, and efficient. Great job all the way around!
Great service from the technician that arrived. Customer service representative with Choice was able to confirm the issue with our refrigerator to ensure it was covered under warranty. Short wait time when dealing with customer service. This was the first time we have used our home warranty.
I was hesitant at first but there wasn't a reason to be. I called and explained what was wrong. One day later I received a call form the repair person and he gave his review to CHW. Within 2 days I heard back and the job was completed beautifully.
I have filed 3 claims using Choice Home Warranty. They get technicians assigned very quickly and the technicians are able to come out within a day or two to diagnose & fix the issues.
Very helpful and quick to respond!
My a/c went out over the weekend and Brian with LR Mechanical arrived first thing Monday morning to take care of the problem. He checked everything out made necessary repairs and rechecked to make sure it was all working properly so there wouldn't be any issues. He did a great job!
Have not use the service yet, but establishing the contract was easy and the personnel was very professional and polite.