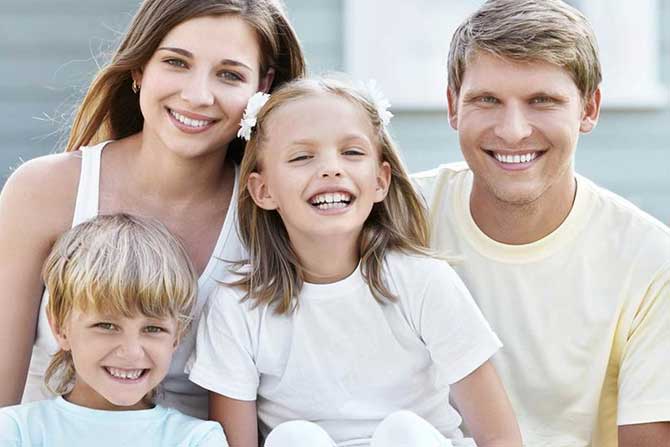 Choice Home Warranty provides support for unforeseen home repair.
As a national warranty company, we offer two different plans with straightforward pricing; the Basic Plan and the Total Plan. If you pay annually, you can expect to save money depending on the plan and specific coverage you choose.
Purchasing one of our plans does not require a home inspection. Our plans cover most major appliances and systems such as AC's, electrical, plumbing, ductwork and more. The appliances we cover include dishwashers, washers, dryers, refrigerators, whirpool tubs, and much more.
You may customize your plan with additional coverage and the service call fee remains the same irrespective of coverage details. This allows for peace-of-mind without a large upfront cost to repair your broken systems.
Please consider reading some of our many reviews below from actual consumers who have experienced our stellar service.
---
All Reviews & Testimonials are written by actual CHW customers who have made a claim on their broken system or appliance. Reviews provided by customers are not altered in any way. CHW utilizes the feedback from consumers for training and quality purposes.
All of the reviewers on these pages have been provided with the benefit of a free month of service*, valued at $40.00, for their willingness to provide a timely review of their claims experience.
CHW utilizes the feedback from consumers for training and quality purposes.
quality and speed was more then expected
Sam Sloan was very helpful and gave me a great deal on my warranty
Sales representative was very helpful & courteous yet not pushy.
I sent a claim on Friday for drain stoppage. Choice scheduled the appointment in a few hours. The technician came on Saturday and fixed the issue. During that process, I was always noticed for progress. The service is excellent, and my tenant was very satisfied.
Choice Home Warranty is dependable you are assured to get a licensed repaired servicemen out to handle the problem you might have. Check them out I assure you will be satisfied with their service.
Quality and speed was more then expected.
Service was very prompt, the contractors very efficient. Very satisfied customer.
I would recommend Choice warranty for the best service possible each time I have had to call for a service they have been great the repair people they use are the best
Choice renewal was easy and reasonable without any stress. Three month payment made it easy to manage without any issues or lapse in policy.
Just signed up for Choice Home Warranty coverage. The representative was professional, polite, and knowledgeable. Past experiences with other providers were not so good. As a realtor, I have already signed up a client as a closing gift. I hope this is a long positive relationship with Choice.
I am very pleased and satisfied with the services provided by Choice Home Warranty. I called in Friday for Garbage Disposal problem, within 3-4 hours Technician came and replaced it without any problem. It is working fine.
Got a repairman in a reasonable time.
Choice Home Warranty is great!! I have used them twice and they have had my problem taken care of in less than 24 hours. Very friendly customer service and quick response time!!
Thanks for quick response and reasonable co-payment.
Great service, My guys were on time and very nice.
My original warranty had expired and I was deciding to purchase a new warranty and I came across Choice Home Warranty I called them and they explained everything in lame terms so I was able to understand. I didn't have the money to get the best deal but still was a lot cheaper than my original warranty! Keep up the great work!
Responsive, clear information, I would refer to anyone who values their home and wants to protect their lifetime investment.
Very courteous and prompt with claims. Can't fix it, they replace it. Great!
Choice was very professional and took time to listen to my issue. They kept me informed every step of the way. They also strived to get me a response as early as possible. Thank you Choice.
On time, quick & efficient.
My e-mail request for service was answered very promptly. The service appointment was made for the next day and one day later the approval was received for a new HVAC compressor motor. The contractor installed it the same day!
Rooter Man is the best plumber I have ever had. A very nice man and does phenominal work.
I bought an older home last year, it came with older appliances, I was nervous about them. My washer AND dryer both broke down and CHOICE was there for me in a jiffy, fixing one and replacing the other. I extended another year based on that! Thank you so very much!
My claim was handled promptly after contacting Choice Home Warranty. I'm very pleased with how quickly they responded to my concern.
My work order was timely scheduled by Choice Home Warranty, I was contacted expeditiously by the assigned contractor, the contractor reported on time for the work and was very courteous. I am fully satisfied with the experience at this time.
Marvin, the technician from Service-Tec was extremely timely and courteous. I'd welcome him back anytime.
The service is excellent. For me, it's a quick and easy call for service, and within a day I receive notice that someone is assigned to me. They come out the following day. Thank you!
I was skeptical of home warranties but I had a good recommendation to check out Choice. I spent about 30 minutes on the phone with Patrick, and by the end of the conversation I had no doubt that Choice was the right choice (Pun intended). He explained everything very clearly and answered all my questions and concerns -- of which there were many. So this part of the partnership was great and now we'll see what the real service holds. As they say, the proof is in the pudding. Good start, though.
My first experience with choice was a great one. The appointment set up was outstanding. Plenty of follow-up and on time, and now our oven works again.
Waiting on parts but happy with what they could do.
I was extremely pleased with the service I received from the guy fixing the garage door opener. He was extremely nice and we had a great conversation and a lot in common.
Patrick's Appliance was on time and very professional. They had our dryer fixed quickly and it works better now than ever before!
It was only because of the agent who contacted me within a few seconds after I submitted an on-line inquiry for home warranty companies, that I decided to contract with Choice Home Warranty. As a AHS customer for 25 years, I wanted to compare prices etc. before renewing for 2019. Rachel Abby, a bright, charming representative of CHW, convinced me, after a 30+ minute conversation, of the many advantages of switching to your company. I was not an easy sell. This young lady is a real asset to CHW.
Serviceman called before he came, did what he came to do and was very polite.
I have had to call CHW twice: once for our A/C unit and another time for our garbage disposal. Each time the representative from CHW was professional and courteous! As well, the contractors were professional as well as "down-to-Earth"; meaning, created a comfortable atmosphere;and, were extremely knowledgeable of the appliance they came to fix!
I have beenwith Choice Warranty for a while I am very happy with their services.
Choice Warranty reacts very quickly to my requests. They schedule appointments promptly and their representatives are very helpful.
Call for freezer not cooling, Angel A/C was assigned, technician Rodys Sanchez came and discover problem. He order part and came back, install new part. Freezer is now back working.
Easy and quick--dispatched a plumber and things were taken care of in a flash!
My first year with Choice has been nothing, but an excellent relationship. I have reached out to this warranty company for coverage, and they have been there every time. I have had several commitments with other companies, they cannot even come close. I have no affiliation with this company, other than I am their customer, and it will stay that way.
All the service providers were very efficient.
H&M Appliance provided excellent service. He was prompt and dependable. He called to notify me when in route to house. He was very friendly and professional. I would recommend his services at any time!
I always recommend Choice Home Warranty because I have always had satisfied clients when I have recommended that they choose Choice. I have placed Choice Warranty on my own house that I currently have for sale and used this as a selling incentive!
Very good customer service representatives. Service contractors were very professional.
The person who assisted me in getting the best quote was very informative.
The person who helped me was very patient, very nice.
Great Service & Great Price--lots of discounts, too. Sales rep brought up the discounts--which surprised me--so that was a plus! Thank you!
Service arrived days faster with Choice than with other companies we have used and the service call was much cheaper, too. Our freezer went out over the weekend and technicians were able to come out the following Monday. Thank goodness we have a chest freezer in our garage so we didn't lose as much as we could have. The service men were very nice and were able to repair the frig in no time at all. I'm glad we changed our warranty company over to Choice.