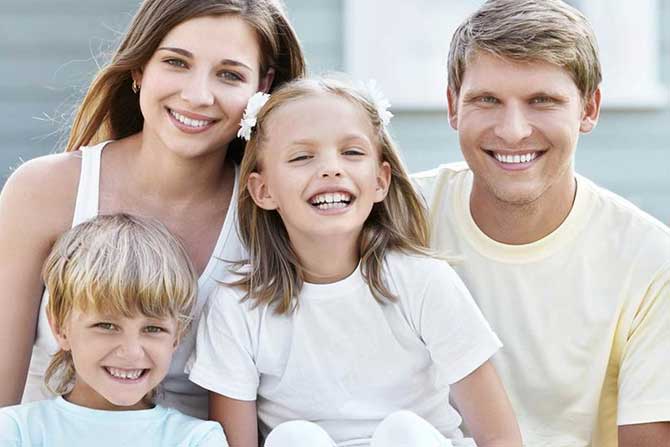 Choice Home Warranty provides support for unforeseen home repair.
As a national warranty company, we offer two different plans with straightforward pricing; the Basic Plan and the Total Plan. If you pay annually, you can expect to save money depending on the plan and specific coverage you choose.
Purchasing one of our plans does not require a home inspection. Our plans cover most major appliances and systems such as AC's, electrical, plumbing, ductwork and more. The appliances we cover include dishwashers, washers, dryers, refrigerators, whirpool tubs, and much more.
You may customize your plan with additional coverage and the service call fee remains the same irrespective of coverage details. This allows for peace-of-mind without a large upfront cost to repair your broken systems.
Please consider reading some of our many reviews below from actual consumers who have experienced our stellar service.
---
All Reviews & Testimonials are written by actual CHW customers who have made a claim on their broken system or appliance. Reviews provided by customers are not altered in any way. CHW utilizes the feedback from consumers for training and quality purposes.
All of the reviewers on these pages have been provided with the benefit of a free month of service*, valued at $40.00, for their willingness to provide a timely review of their claims experience.
CHW utilizes the feedback from consumers for training and quality purposes.
Rapid response. Courtesy, professionalism shown by the technician. Made me happy about my choice of choice as my warranty provider. I tell everyone all the time.
The local contractor, T & M Appliance Repair was extremely responsive. He actually came out on a Saturday afternoon which was totally unexpected. He diagnosed the problem and quickly made the repair.
A breaker had blown in my office, therefore I was without Internet, Phone and Cable. I reported it to Choice that night about 8 PM. The following morning I had already gotten a call from the electrician regarding the time they would be coming out. It was all wonderful service and I am so glad I have Choice Home Warranty. Thanks Choice!!
Courteous, fast, and professional.
I called to report a problem with my heat furnace and the repairman came within a couple of hours. He recognized the problem right away and had the needed part with him. I am very pleased with the excellent service I received.
Prompt response. In one hour. Excellent Service with contractors. Problem fixed in second day. Well done. Thanks.
Have always received excellent service.
I was very pleased with Luke Powers and the way he handled my request for information on your services.
I have been pleased using Choice as my Home Warranty Company.
Had great service on my a/c. The vendor was great.
Needed Heat/AC repair. Set it up online and that was all that was required. Everything else took place as it should. Received a confirmation email with service provider info. Received a call from service provider. All has been repaired without any issues.
Technician was very polite and very professional.
CHW responded within a few hours after my claim. Technician came out within two days. Requested a repair. CHW authorized repair the same day. Thanks
Excellent service by this company.
The technician was very courteous and professional. He arrived on-time to fix my refrigerator. The technician had to order a part for the refrigerator which was on a Monday and he came with the part on Early Friday morning to install it. Now it's working fine. Great Job!
Great Service! Great outcome.
Always efficient and contracts are very courteous.
Great service, fast. Repair company came next day. Very efficient.
Quick service, prompt answer.
Great service, very timely, kept us informed daily.
There no more to say besides my representative was excellent
I came back to Choice Home Warrenty because the company I went to was cheaper and seam to cover more it turned out I could not even get them to fix my problems.
I had two claims within a 3 week time frame. Both were handled within 2 days
My heat pump motor was making noise and submitted a claim. CHW responded immediately on my claim and the tech. from BCA knocked my door next day.Parts ordered job done professionally. I am a happy customer. Will strongly recommend C H W to my friends and relatives. Excellent job.
I liked what I read, have a positive impression of CHW. I felt the need for this type of coverage with a reputable company, so I purchased.
We have used our Choice home warranty since we purchased our home. Both times they were courteous and helpful on the phone and prompt securing repairs for us. We were also pleased with the repair services we received. Nothing from anyone was slow or difficult or unsatisfactory in any way. Thank you!
I have placed work orders on line and have had such great success. I receive a response in a reasonable time and have had appointments set within 24 hours. The service people that have come to my residence have been nothing short of professional. They have always explained what they were doing and what the problem was and what they will do to fix it. This is been the far best Home Warranty I have had. Very happy customer.
I was pleased (and impressed) with the rapid response to my online request for service. The BrightStar tech was good to keep in touch by phone to coordinate his visits, both for the initial check on my unit, and for the repair after he ordered the part. The tech was pleasant, informative and efficient. I'm just waiting to see if his diagnostics were on target and hoping my heat problem is resolved.
Great service! Technician was very persistent in solving the problem.
So for you have been really good thanks!
On time service & quality.
Technician was very knowledgeable, professional and friendly. He promptly assessed my issue and took the appropriate action.
I was surprised how quickly the technican found the problem,and how he modified to fix the problem.
Provided a fast response to our service call, the company called out was very professional and helpful.
Rozell from All Out Services made it over quickly, diagnosed & fixed the problem in short order. Nice when a service works as advertised!
We appreciated the prompt response to our claim and look forward to receiving our check so that we can go ahead with the repair.
Although the process of delivery the parts to the technician was rather slow. The technician was an A++. Vladimir was very professional and knowledgeable. He was very fast responding to any texts/calls. He deserves recognition for his excellent service.
My wife and I were very pleased with Tashay. She was very honest, sincere, and pleasant to talk to and deal with. She listened to our situation and offered solution. My wife and I were very pleased and I hope all your staff are as caring, helpful, and professional as her. Thank you for having her.
I have filed several claims with CHW in the past. This time the technician, Wizard Appliance Service is the best. The technician arrived on time and diagnosed the problem fast, very professional.
We've been a client of Choice home warranty since 2008 and so far this company is exceeding our expectations. They are easy to deal with and provide quick response to our claims. We truly appreciate your service. Thank you CHW!
I chose Choice Home Warranty due to their excellent reputation and professional and pleasing attitude. Their knowledgeable customer service staff answered all my questions and put me at ease. I have peace of mind knowing my home is covered should I require servicing. Their prices are fair and will certainly save me money if any of my appliances or systems fail. I am one happy customer.
To date, CHW has been an excellent company to do business with. They have been fair, easy to use, and have paid out in a timely manner. I have been able to professionally work out any disagreements I have had.
The rep that contacted me regarding our renewal was very helpful and sensitive to issues that were going on in my family (Family member in ICU) He was excellent with the customer service. His name is Brandon Jones and he is an asset to Choice Home Warranty!
Our first claim since purchase on 1-31-17. While only a minor electrical problem it was corrected within a matter of days. Everything was handled professionally, with speed and to much of our satisfaction.
Much better than my first service. Timely and efficient. Didn't take two weeks to resolve.
Just purchased our warranty, so far the service has been excellemt.
Excellent customer service. The technician from Suncoast Appliances was very timely, professional and did a great job.
This was my first time using your service. I immediately received a response to my claim once I entered it. The service provider who came to my home was very nice and experienced everything that was happening. Again I received an immediate response to his results from CHW. It was a great experience.