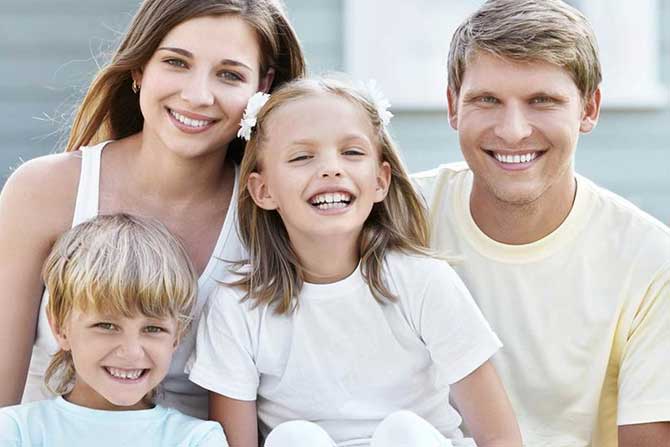 Choice Home Warranty provides support for unforeseen home repair.
As a national warranty company, we offer two different plans with straightforward pricing; the Basic Plan and the Total Plan. If you pay annually, you can expect to save money depending on the plan and specific coverage you choose.
Purchasing one of our plans does not require a home inspection. Our plans cover most major appliances and systems such as AC's, electrical, plumbing, ductwork and more. The appliances we cover include dishwashers, washers, dryers, refrigerators, whirpool tubs, and much more.
You may customize your plan with additional coverage and the service call fee remains the same irrespective of coverage details. This allows for peace-of-mind without a large upfront cost to repair your broken systems.
Please consider reading some of our many reviews below from actual consumers who have experienced our stellar service.
---
All Reviews & Testimonials are written by actual CHW customers who have made a claim on their broken system or appliance. Reviews provided by customers are not altered in any way. CHW utilizes the feedback from consumers for training and quality purposes.
All of the reviewers on these pages have been provided with the benefit of a free month of service*, valued at $40.00, for their willingness to provide a timely review of their claims experience.
CHW utilizes the feedback from consumers for training and quality purposes.
Very timely and excellent technician.
Quality service at a quality price.
Great service, on time within window, professional and excellent knowledge.
I am very pleased with choice hove warranty, my claim was handled fast, the company that did the repair did a excellent job. Choice has helped me in the past and would recommend this company!!!!!
The response I received from my appeal was awesome! I found out people actually listen without interrupting. Great response, courteous and knowledgeable!! Thank you!
I was very impressed with the whole experience. I got a well trained employee, She answered all my Questions w/o hesitations. Thank You
The plumber you sent gets the work done and is very professional.
I have used the home warranty several times and each time the response has been very quick from the time of my call to the time I have an appointment scheduled. I have not had any issues with the professionals sent to my house and Choice has always come through on the approval for repairs or replacement of an appliance if needed. It definitely has paid for itself.
Great service, agent courteous, & would recommend Co. Regards.
They were so easy to work with in terms of scheduling and communicating. Will definitely renew when the time comes.
The service personnel was very nice and experienced. It took 10 days to get the part that is why I didn't reply immediately. I have been pleased with Choice for my home warranty service. Thank You.
They came to the house right on time. Located the problem and fixed it within minutes.
Called to get information on home Warranty and Jason answered all my questions and I signed up for a five years plan.
The technician was very knowledgeable and professional. The work was very successful. I am very impressed with CHW Thank you.
Courteous and friendly!! Customer service, and even the technician that was dispatched for the repair. He was very knowledgeable and friendly. Thanks CHW for the great experience.
I was concerned that the replacement ceiling fan would not be on par with the fan I had. I was pleased to find the new fan was almost an exact replacement. 👌🏾👍🏾
The whole process was quick and easy and the service companies have nice personal workers servicing our appliciances
My service technician was very courteous and professional.
We encourage our landlords to have a Choice Ultimate policy in place on their rental properties. Every single landlord who has listened to our advise has saved money on repairs. I cannot say enough GOOD things about our rep, Gary Frank, who provides extraordinary client care!
Great service from Spring Pools. Thanks.
I called about my furnace and someone responded immediately and was there within a couple of hours! Great service.
I had to have both my garbage disposal worked on as well as my dishwasher and have been very happy with the service on both.
Choice was right on the ball in getting me a service man to come out to fix our heat system. Also the service man came out a day early! Very pleased with his work and Choice for getting the job done!!
I was very pleased with the service I received when I signed up for the coverage, I was offered discounts I did not know about and that saved me more money.
VERY PROFESSIONAL CUSTOMER SVC.
Tasia Fields was professional, courteous, has a very pleasant attitude and had a clear understanding of the services and products. Gave a comprehensive overview and provided direct contact information for any follow-up questions or concerns.
Greg was very helpful in providing me concise information, searching for appropriate discounts, patiently guiding me through the decision-making process.
Excellent service garage door opener better than the one I had . Company that did the work very professional, solid installation Thank you 👍
I called Choice Home Warranty when my dishwasher didn't display the lights showing cycles. I was immediately texted with all the information and who was coming. He contacted me and showed up promptly. He did a great job and ordered the piece. It will come here and he will install it. So far I'm thrilled as people have always told me home warranties were a pain and don't work. I'm proud of my purchase!
Sales person was well informed an professional, able to answer all our questions.
Choice Warranty took care of my A/C problems timely, with good, informative, professional service technicians.
Service was quick and done very well. Technician was 5 Star!!!
Choice was very helpful in getting a technician assigned to fix our garage door.
Staff was very helpful in explaining your services. They were also willing to answer all of my questions. And very professional and polite.
SERVICE WAS PROMPT AND EFFICIENT.
Repairman was on time, returned when expected with parts and completed repair.
We recived same day service from Choice. The repair was called in that morning & the service company responded that day! The parts were covered by Choice even though I was in doubt they would since my washer is 15 years old. It is such a good washer & did not want to part with it! Thank you Choice!
Very pleased with their service! I called on Monday for my garbage disposal and by Wednesday I had a new unit installed! The technician was very professional and friendly. I would definitely recommend them!
Choice has saved me thousands over the years. It's easy to use. The customer service is excellent. I have had very good experiences with the people and companies that Choice has sent out to our home.
Choice Home Warranty is honestly the best! The customer service is spectacular and I am not waiting long at all to have a tech come out and service us! I recommend them!
WE WERE VERY PLEASED WITH THE REPAIRMAN THAT WAS SENT AND THAT THE APPOINT WAS MOVED UP TO AN EARLIER DAY AND TIME.
Choice home responded quickly to my dryer problem. They dispatched a repair service company to handle this issue.
My service request was done in expedited time and professionally.
Choice took immediate action on my problem with my refrigerator. Tech came at agreed time and made repairs. All good!
It was an EXCELLENT experience. I put in a claim for my Microwave. The response to my Claim was very fast even though it was Friday afternoon. An appointment was setup for first thing Monday morning The Tech was on time and polite. The best thing was.... He was VERY knowledgeable. He analysed the problem and took the microwave apart replaced the part and had it back up and working again inside of an hour.... GREAT WORK. I think this contract just paid for itself Thanks
Called Choice on Friday 15 March about my Air Conditioning system and they had someone out the next day for repairs. Choice has always provided fast, professional service. Technician was polite and professional.
I was concerned when I received it was going to take a week to get a service company to respond. The company you assigned contacted me with an earlier appointment time and was able to work on the system much sooner. The technician was very polite, thorough and informative.
The two men who came to install were two amazing gentlemen. The process was seamless.