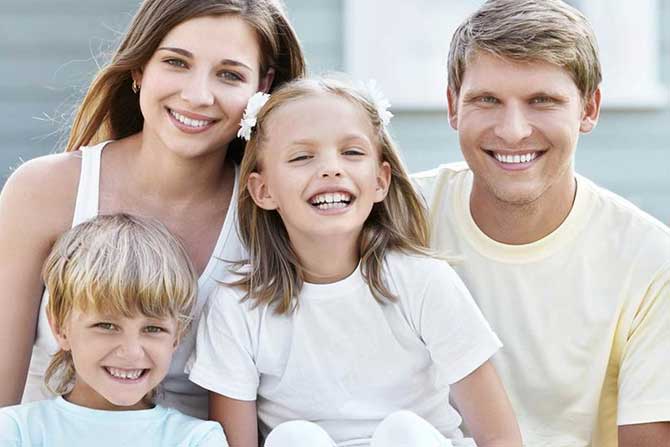 Choice Home Warranty provides support for unforeseen home repair.
As a national warranty company, we offer two different plans with straightforward pricing; the Basic Plan and the Total Plan. If you pay annually, you can expect to save money depending on the plan and specific coverage you choose.
Purchasing one of our plans does not require a home inspection. Our plans cover most major appliances and systems such as AC's, electrical, plumbing, ductwork and more. The appliances we cover include dishwashers, washers, dryers, refrigerators, whirpool tubs, and much more.
You may customize your plan with additional coverage and the service call fee remains the same irrespective of coverage details. This allows for peace-of-mind without a large upfront cost to repair your broken systems.
Please consider reading some of our many reviews below from actual consumers who have experienced our stellar service.
---
All Reviews & Testimonials are written by actual CHW customers who have made a claim on their broken system or appliance. Reviews provided by customers are not altered in any way. CHW utilizes the feedback from consumers for training and quality purposes.
All of the reviewers on these pages have been provided with the benefit of a free month of service*, valued at $40.00, for their willingness to provide a timely review of their claims experience.
CHW utilizes the feedback from consumers for training and quality purposes.
Excellent Service. The tech service man was very knowledgeable. He explained things very clearly and was polite. We appreciate that kind of service.
I have received great service from Choice Home Warranty, I would highly recommend them.
The company has been great
OMG Excellent service, fast,the installers were great and knowledgeable, and polite..
Excellent service keep up the good work.
Good timely service and response.
I just purchased a home warranty through Choice. I noticed I had filed something incorrectly and contacted customer service. I had an immediate response back with the correction made. If this is any indication on how their service will be, I'm going to be extremely pleased!
Very prompt and great service.
My dryer started squeaking really loud while in use. I filed a claim and it was completed within a week. My dryer works fine now.
I speak with Mitch and he was very kind very helpful try is very best to help me and I'm very grateful to him I had a warranty company before and it was not up to my standards I think I will love Choice warranty Mitch needs to be rewarded.
Customer service is awesome. They are very polite and helpful.
Repair Company showed up as scheduled, determined the issue with dryer, ordered part and returned within 4 days to install. Dryer works fine.
I have choice warranty for the past 2 years. I had an issue with my washer recently and I was amazed at the speed of follow-up and courtesy of CHW representatives. Equally impressive was Sears technician Brian Troy. I highly recommend CHW.
Choice and their team did a great job. You can depend on Choice for quick and quality remediation of any faults. I always get excellent service from Choice. Way to go. Keep it up.
The electrician did an excellent job. He even explained what he was doing so I could understand.
Choice Warranty gave me a great deal and they have excellent customer service.
I have no problems with this company at all. I have opened two claims and both were handled quickly and approved same day.
Our service was handled promptly. Our repairman came out the very next day. He was very thorough in his investigation of our heating unit. He was very kind and attentive to our needs. My husband and I really appreciate him very much.
Tech was super efficient.
I AM VERY PLEASED WITH THE SERVICE I GET FROM CHOICE HOME WARRANTY. THEY ARE FAST, EFFICIENT AND GET THE JOB DONE.
The Dunbar HVAC service was great! I can not express verbally how much I was impressed. Courteous, respectful, and knowledgeable! I will be giving referrals if anyone mentions HVAC issues. As well as Choice Home Warranty the source of sending them.
I have had Choice Warranty for years and the price for a visit is untouchable. I suggest anyone who has an older home, just a few things needing fixed will pay for the warranty over time.
They did a wonderful job.
Our claim was handled quickly in a professional manner. Nice job!
Workers were on time and friendly.
I'm so excited that I heard from Choice Home Warranty. I'm so afraid of something breaking down. They will be an answer to my prayers.
Very knowledgeable and does excellent work. Very happy.
I was very pleased with the service on this claim.
Great bargain for the price.
The representative was knowledge and helped to get the correct coverage for my needs. He even honored an expired offer when I told him I had received it in an email. I would recommend this company to anyone that owns a home and wants peace of mind.
Professional and on time! Fixed the heater and was very efficient.
Very fast response. The repairman was excellent. Very happy.
We have worked with Choice Warranty twice over the past 1 1/2 years. They have shown to be a wonderful company. Our problems have been handled professionally with quick response times. We have not had any issues with processing of any of the work that needed to be done to resolve our issues. I would recommend this company to my friends and family in a heartbeat.
Customer service is always top notch. Our customer service rep Sam Sloan was an absolute delight to work with.
Every time I use this service I am very pleased with the results. I have had wonderful experiences with every company that has been sent to my house. I would highly recommend using Choice Home Warranty.
Henry Young took my call after I did my research. I was blown away with his customer service & the cost of the plan. After the call I immediately told all my friends & told them to call Henry.
Service Technician was very professional and explained everything to me.
Very pleased with service and assistance.
I am very happy to have Choice Home Warranty as my home protection of all things that can go, and do go wrong at home. Every time that I have had the need of service , Choice has been very fast to respond and fix any problem we had reported. Thanks!!! ⭐️⭐️⭐️⭐️⭐️
Superb service by 24 Karat pools and Choice!
I had a problem with my heat furnace. The repairman came and saw that a new part was needed. The part was ordered and put in two days later. The repairman was pleasant, professional and handled the job very well, even to getting up on my roof to make sure the exhaust pipe was ok.
I was very pleased with your Choice Home Warranty service. I was extremely happy with the contractor you selected. Comfort Air Heating and Cooling came after hours on the weekend. The technician took extra time to make sure the repair was thorough, answered my questions well, and was very polite. I am grateful. Thanks for contracting with top rated service providers.
I was amazed that within 14 hours of submitting my request for service that a contractor had been assigned the repair AND that they were able to get out and replace the broken garbage disposal! It took less than 24 hours for the repair to be completed! The crew that came out was very friendly and worked efficiently.
Barry is an excellent salesperson, who knows his product and can fully explain all the various features and how they work. I enjoyed talking with him and asking endless questions of which he was very patient and answered them all. This was a referral that came highly recommended. I looked into several other warranty company and after speaking with Barry was sure I had chosen the right company that would fit all our needs. Barry is a people person, courteous and knew what his company is selling, which makes it easy for a customer to make a decision. Also he was not pushy, which is a plus. The product with his knowledge sells itself.
Been with them for over 10 years on all my properties. Wouldn't go with anyone else!
I am a new customer. I have had a repair for my dishwasher. The technician took his time and was knowledgable and meticulous.
Always good service and resolution.
CHW has come through with excellent service providers each time I've put in a claim. Very friendly and very knowledgeable. I would totally recommend them.