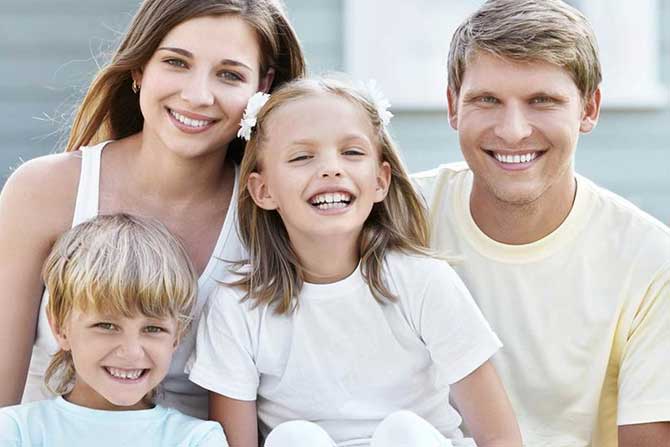 Choice Home Warranty provides support for unforeseen home repair.
As a national warranty company, we offer two different plans with straightforward pricing; the Basic Plan and the Total Plan. If you pay annually, you can expect to save money depending on the plan and specific coverage you choose.
Purchasing one of our plans does not require a home inspection. Our plans cover most major appliances and systems such as AC's, electrical, plumbing, ductwork and more. The appliances we cover include dishwashers, washers, dryers, refrigerators, whirpool tubs, and much more.
You may customize your plan with additional coverage and the service call fee remains the same irrespective of coverage details. This allows for peace-of-mind without a large upfront cost to repair your broken systems.
Please consider reading some of our many reviews below from actual consumers who have experienced our stellar service.
---
All Reviews & Testimonials are written by actual CHW customers who have made a claim on their broken system or appliance. Reviews provided by customers are not altered in any way. CHW utilizes the feedback from consumers for training and quality purposes.
All of the reviewers on these pages have been provided with the benefit of a free month of service*, valued at $40.00, for their willingness to provide a timely review of their claims experience.
CHW utilizes the feedback from consumers for training and quality purposes.
Great service. When they could not obtain repair immediately they let me call a local service provider and reimbursed me directly.
The repair went smoothly. my pool motor had quit and needed repairs. I called CHOICE....a repair man was here within a day to do the repair. it has been running just fine again. The repair person was very knowledgeable and had the right fittings etc. to do he job without any delays.
Excellent service, quick and the money arrived when I needed it.
The service was excellent. I emailed Choice Home warranty and was assigned a technician within 15 minutes and he called me in less than 10 minutes to schedule an appointment. The whole process took about an hour. It was quite refreshing.
Have not actually used the service as I just signed up but the representative that helped me sign up was very polite and helped me get a great price.
Very knowledgable technician - excellent service and satisfaction.
I haven't had to process a claim. Good to have peace of mind with a Choice Home Warranty. Thank you.
I've had to use Choice Home Warranty several times and each time has been a smooth and effective process. Very pleased with the service to date.
I had water leaking from somewhere under my kitchen sink. I called the Choice Warranty for service and within 48 hours the plumber came out found that my problem was with my garbage disposal. They called Choice and got approval the same day and put in a new disposal. The plumber was very professional and even gave a demonstration on how to use the new disposal. Thank you Choice Warranty for being there when we needed help. What a great investment in keeping your home in shape!
The claim was processed quickly and the problem with stove was fixed by qualified and friendly technician, no complaints this policy is definitely worth it.
The service man was prompt and very helpful.
They were on time and went right to work. Very professional.
Repairperson arrived on time and completed the repair. Excellent work and kind personality.
The technician did a great job on my air conditioner. He explained why it was not working and fixed the problem. He and his helper were very courteous. I have two homes and I have Choice Home Warranty on both.
Charles was awesome. Dryer works like a champ.
Always easy to enter a claim and get help.
Contacted an appliance repair company and they came to do the repair in a reasonable time.
I reported the problem on the computer. I received an email from Choice saying they were going to contact someone for me. The next morning someone called the plumber came that afternoon and the problem was taken care of.
Good choice for home help!
The service contractors did excellent job fixing the problem in a timely manner.
Alan Tabor from Tabor's Complete Comfort Mechanical Inc, Is a consummate professional. on a rating of 1 to 10 I would give him a 20. His level of professionalism and the polite manner when he talks to you is refreshing. He took the time to explain things and kept me informed throughout the repair process. Mr. Tabor is a credit to your organization. Thank you very much for sending him to me.
Switching to Choice Home Warranty was easy and made good financial sense. I am paying a lower Service Call fee and my Total Plan amount is lower too.
The service man was prompt, pleasant, and professional. I highly recommend Choice Home Warranty.
Very pleased with CHW. Always there when you need them.
Keisha Rice was the deciding factor in taking your policy. She was very professional, Helpful. Keisha Rice was the deciding factor in purchasing your policy. She was very professional,helpful and pleasant.
Setting up the claim was easy and the phone rep went through a great amount of details for me regarding the claim as I had a ton of questions. The tech was on time, very polite, and extremely helpful in both the claim and some questions I had about other appliances. Superb interaction from start to finish!
We had a plumbing problem. Called Choice Home Warranty and the following day a tech came out and corrected the problem. My wife is very happy.
I wasn't sure if a home warranty plan was what I really wanted. After all it would be only another bill I would have to pay, but when talking with one of the home warranty experts, (Ray Daly) we were able to come up with something that would work for me. I am happy with the plan I now have. Thanks for. working with me.
The advisor I spoke with was very helpful with answering my questions and explaining the process.
When we purchased our home, in 2004, we received a Choice Home Warrenty for 1 year. We accepted the warranty, even though our realtor tried to talk us out of it. I was so glad we didn't listen her. They helped us out with a lot of little things that could have cost us a lot of money in the long run. They actually helped us out so much we just took out a three year extension.
Excellent service: called for garbage disposal repair, two techs from 88Drain came and in less than 2 hours, my disposal was completely replaced.
I called about a plumber and one was sent the next day. So far I have found Choice Warranty to be very efficient and reliable.
I called for a quote on my house and the agent was knowledgeable and very helpful. He had several different options to choose from and asked all the right questions.
We had a previous home warranty with another company and it was a total nightmare. A couple of months ago we enrolled with Choice Home Warranty, it was easy to enroll. We filed a claim with them last Saturday by phone. I was given directly to the claims dept., I was not put on hold at all. They took my claim information and said a repair company would contact us within 24 hrs. I received and email from Choice immediately confirming that and that same afternoon I recieved a call from a repair company that scheduled an appt for that Monday (two days later). The repair company came as scheduled analized the the problem and what parts were needed. Choice approved the repairs that same day. The repair person ordered the parts and called me this past Friday stating the parts were in and asked if they could come that same day to do the repairs. Within an hour I had my dryer back in working condition. It took less that a week!! Thank you Choice and Ramsdell Repair service. This is what I would expect from a Home Warranty.
As always I am super amazed by the awesome service Choice Home Warranty provides! I had an issue with my Samsung Dryer and they had somebody out here promptly to diagnose the issue! Thank you!
The 2 gentlemen that fixed my dryer were mannerly, well organized, versed in their job, quick to find the problem and remove my gray sock from covering the fan. They had the dryer back together and putting it back in place before I knew it was fixed. Thank you for your help in my repair.
My name is John L. I had Choice Home Warranty with my home I just bought. The service was excellent, reputable company inb the their arsonal. And took care of my issue. Thanks Choice Home Warranty. The Lingua's.
I have never had a bad experience and my issues are always fixed fast and the service is extremely exceptional... Thank You.
The tech you sent was wonderful. My washer was only filling about half way. He fixed it in no time. He was punctual, polite and very knowledgeable. If I have future issues with any of my appliances, I hope you send the same tech.
Garry and his partner, whom I don't recall his name were very courteous and informative and polite. Both a pleasure!!
The technician was very good at what he did.
Time for obtaining appointment was great. Technicians sent to fix my issues were professionals and arrived on the time they gave me. The trip fee(lower than most companies) and excellent work contractors do make CHW a great and reliable company.
The service that we received was top notch and expedient in nature.
I had a issue with my dryer and they had someone out the next day to service my claim.
They were very helpful with explaining the choices. And not pressuring in making the choice.
Quite surprised after using previous service companies. CHW was quick, professional, did outstanding service and would recommend to anyone. Also the Affordable Appliance Repair Co. that did the repairs was equally the best ever.
I liked Choice Home Warranty because they were not over bearing and high pressure. They gave me the options and allowed me to make a decision. I really like the fact that I can choose my warranty service providers as I already have established relationships and trust with them. I would refer Choice to my mother!
I have a later appointment for the repair of my dryer but the technician called me if I'm available few days before my appointment and that's really a good customer service. I say yes and he came right away. Thank you.
We were contacted within 24 hrs and an appointment was made and there was follow through. Thank You!