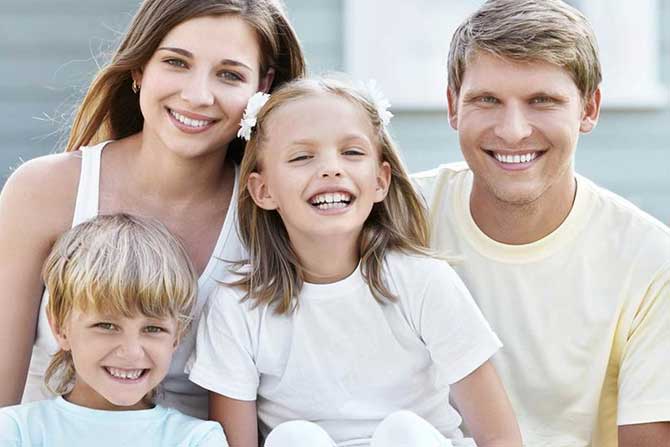 Choice Home Warranty provides support for unforeseen home repair.
As a national warranty company, we offer two different plans with straightforward pricing; the Basic Plan and the Total Plan. If you pay annually, you can expect to save money depending on the plan and specific coverage you choose.
Purchasing one of our plans does not require a home inspection. Our plans cover most major appliances and systems such as AC's, electrical, plumbing, ductwork and more. The appliances we cover include dishwashers, washers, dryers, refrigerators, whirpool tubs, and much more.
You may customize your plan with additional coverage and the service call fee remains the same irrespective of coverage details. This allows for peace-of-mind without a large upfront cost to repair your broken systems.
Please consider reading some of our many reviews below from actual consumers who have experienced our stellar service.
---
All Reviews & Testimonials are written by actual CHW customers who have made a claim on their broken system or appliance. Reviews provided by customers are not altered in any way. CHW utilizes the feedback from consumers for training and quality purposes.
All of the reviewers on these pages have been provided with the benefit of a free month of service, valued at $40.00, for their willingness to provide a timely review of their claims experience.
CHW utilizes the feedback from consumers for training and quality purposes.
In a years time I have called Choice Home Warranty Twice. Once for my central air unit and once for my clothes dryer. The people at Choice were very friendly and fast. I could not ask for better service. I would recommend them to everyone.
Claim was very easy to submit. They scheduled an appliance repair person who came out to diagnose the problem. Unfortunately the part required to fix the problem is no longer made. Since Choice was not able to repair the appliance, they did provide me compensation for what the cost of the repair would have been to be put towards a new refrigerator.
I called because I was referred to you by Valarie Richardson. She is a real estate agent. Always very satisfied with your services. It did not take long to apply and after much patience from the sales rep who really tried to get me to sign up for a good 3 years, I felt bad but with my low income, I can only afford to pay monthly fees. I hope our future together works out and I will not have to call on your services very much. Thank you for being so informative.
Very professional and informative.
Called the warranty center about my garage door not opening. In less than 24 hours they had someone at my house and my door fixed! I was hesitant about even calling the warranty center after having a poor experience in the past with a different warranty company at my previous house, but your company has changed my opinion about Home warranties. Thank you!
The service agent was prompt and courteous. Had to order a part but called to update and when part arrived called and made an appointment to make the washing matching repair.
Our pool pump broke. We decided to purchase a new one and have a local company install. The claims process was effortless and fast.
Customer service was fast and easy to submit a claim. Even late at night! The contractor who was assigned to my claim called me first thing in the morning and came out that day. Thank you for being there for my family with 3 crazy boys under the age of 10.
Serviceman arrived well within allotted time, worked quickly and efficiently in extremely cold weather. I would definitely recommend Choice Home Warranty, actually, I already have! Thanks CHW!
I have been thinking about doing this every month then I finally signed up! It's the best feeling not to have to worry about something breaking! So if you are on the edge take the plunge!! Craig was awesome he made me finally take the plunge.
I called and received answer within 4 hours of a place, riffles. They came early on Monday and were very nice and fixed my dryer. I am telling all my friends to use Choice Warranty. I am sold. Thank you so much.
What an excellent experience for our first claim. The service was wonderful, the office was great, and they were very aware that we wanted to be fair, and it ended up being GREAT.
Great service, very fast response and follow up with every claim.
I was a little nervous about changing my home Warrenty providers but after talking with one of the Choice reps, I knew I made the right choice. Very nice and answered my questions. Had Old Republic for 2 yrs and each year they raised the service call fee. I knew I had to find a better one that was more about the members and not about raising the price every year. Thank you Choice for showing up when I needed to make the change.
My experience was great. The representative was direct and knowledgeable. He was professional and very helpful by the info that he provided. I believe that we'll be pleased with our choice of CHOICE HOME WARRANTY.😊
All my questions and concerns were answered promptly and saved us quite a bit of money.
Service was fast and great. Contractor was very prompt.
Service provided by Jason was excellent, he answered all my questions and provided a great rate that was applicable to me. I was expecting a hassle and the process was fast and simple. I would recommend Choice to anyone that is looking for protection.
The service has been exceptional since day one. I glad I didn't go with home warranty. the fees with choice are reasonable and a very professional staff. I feel I made the right choice going with choice.
Well done. Quick and fixed the first time.
Everything was excellent. The first call to the completed service, no problems at all. Professional people and great service.
The service I received from MW Heating & Cooling was excellent. Michael worked within my timeframe and went above and beyond to be sure I was satisfied.
Tech was very courteous and professional.
Very easy to talk to. Very professional.
We have had this contract for 3 years, Choice Home Warranty has been there with us every step of the way. Always prompt and ready to assist where needed. By far one of our best investments.
Your agent was very helpful and I received a good rate for my homeowner protection. I am happy with this warranty.
Scott Gross was excellent in giving me all my information and letting me know about Senior discount. It all seems almost to good to be true and only time will tell if it works as he sured me it would. Thank you Scott for your help and very nice touch to have your direct phone # available to me. Excellent
Very quick response from both CHW and their designated repair contractor. I am pleased.
Thank you so much for all the help on the phone, for answering my questions & making sure I understood what you were saying.
Hello, I called Choice Home Warranty on Sunday January 7, 2018 to report that my toilet was stop up and the schedule an appointment for the plumbing company come out to home my home on January 10, 2018 and resolved the plumbing issue. My whole experience with Choice Home Warranty and the Company was outstanding. I love the fact that company keep you inform about your claim. Customer services was outstanding as well.
Quick response and service call was conducted by great company.
Cody was very competent and professional - one of the best service techs I have dealt with.
Had to have an electrician come out due to a GFCI outlet that had blown and would not work. The electrician deduced the problem and fixed the outlet. The cost was what we expected and the service was prompt (within 3 days of claim.) Very happy with CHOICE warranty, I will recommend them to anyone in the market for a Home Warranty.
These companies are often scams but this one delivers. I have even been to their offices while on vacation. I am a Fraud Investigator by profession and I have trusted CHW for many years and will continue.
I put in service order to repair a noise coming from my washer on 01/03/18. I had reschedule my appointment. The technician was very accommodating with the time change request. He was very professional and promptly repaired the washer. Thank you.
I submitted a claim for a garbage disposal on 01-05-18. Within 1/2 hour, I was notified of an appt. scheduled on Saturday through Choice Home Warranty. Within 1 hour, I was contacted by 5 Star Home Services here locally in Las Vegas and we rescheduled an appt. for 01/09/18. I was given a window of from 9:00 a.m. to 12:00 a.m. and the technician arrived at 11:20 a.m. He installed a brand new disposal (after he entered my home with slippers over his feet because it was raining outdoors) and completed his work within 1/2 hour! He was courteous and pleasant and cleaned up his work area before he left. I am rating this as EXCELLENT service to both Choice Home Warranty and to 5 Stars Home Services. Thank you so much! Couldn't be happier with my home warranty service!
Very professional. Would definitely recommend.
Service technician was very prompt and did good job in repairing my water heater.
I had garage door problem I did online claim within 30 minutes chw has assign tech to come out. I am really impressed for them service and dedication.
I'm very pleased with the warranty service I received. The team fixed my garage door problem and reset my remotes in approx. 30 min., at virtually no cost other than the service charge. However I did purchase a new 2 button remote that made my doors work like new.
The tech showed up right on time. He seemed very knowledgeable of what he was doing. Got my AC units up and running.
Filed a claim online which was very easy. Called to confirm that I had done everything correctly, since this was my first claim. The cs person was very nice and assured me that it was fine. I received an email confirming the claim and another stating that the job had been assigned. I am very happy with the handling of my claim.
We have had wonderful experience with the service offered through Choice Home Warranty. In every case, their response has been prompt and the service providers have been excellent. I would recommend this company without any reservations!
Choice Home Warranty is the best home warranty I've ever had. I put a claim in online. I got a response in less than 3 hours and I got the plumbing repairs done the same day. Excellent service!!!!!
Choice Home Warranty exceeded my expectations. My furnace broke down, and I called to put in a claim, and in less than three hours of calling, my furnace was up and running and my house was nice and warm.
I do not remember the gentleman's name who helped me, but he was amazing. He was able to answer all of my questions and the warranty has everything I need. The option to pay monthly is very convenient and makes worrying less. Although I have not had to actually use the warranty, it's comforting knowing help is only a phone call away.
We now have 3 properties with Choice Home Warranty and we are very impressed with the quality of care we have received from both the mother company and from the contract people they send out. They deliver as promised.
Experience was a very good one and the agent very helpful. So far I am very happy with my initial experience. Brett was very professional and polite.