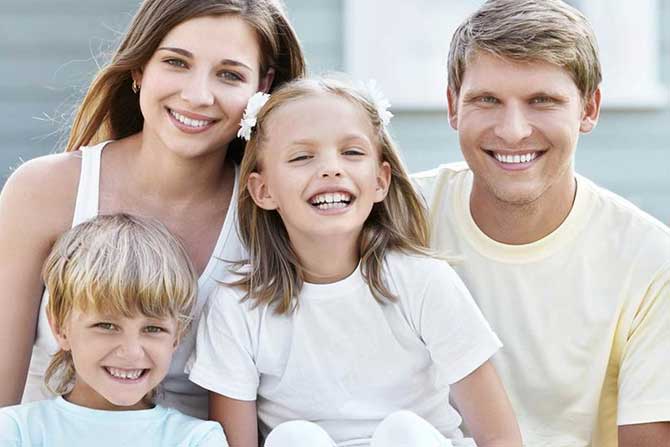 Choice Home Warranty provides support for unforeseen home repair.
As a national warranty company, we offer two different plans with straightforward pricing; the Basic Plan and the Total Plan. If you pay annually, you can expect to save money depending on the plan and specific coverage you choose.
Purchasing one of our plans does not require a home inspection. Our plans cover most major appliances and systems such as AC's, electrical, plumbing, ductwork and more. The appliances we cover include dishwashers, washers, dryers, refrigerators, whirpool tubs, and much more.
You may customize your plan with additional coverage and the service call fee remains the same irrespective of coverage details. This allows for peace-of-mind without a large upfront cost to repair your broken systems.
Please consider reading some of our many reviews below from actual consumers who have experienced our stellar service.
---
All Reviews & Testimonials are written by actual CHW customers who have made a claim on their broken system or appliance. Reviews provided by customers are not altered in any way. CHW utilizes the feedback from consumers for training and quality purposes.
All of the reviewers on these pages have been provided with the benefit of a free month of service*, valued at $40.00, for their willingness to provide a timely review of their claims experience.
CHW utilizes the feedback from consumers for training and quality purposes.
Your employee Matthew Reed was very helpful. Took care of all our needs & all the information we needed.
It was really easy-to-use the website. No problems at all.
A good friend referred me to this company. The salesman worked with me to get to an acceptable payment plan. With the cost of repairs, I feel more at ease should I need appliance repairs in the future. Glad I finally signed up!
Sales person was kind and considerate.
Tony was so helpful to me. I am old and have hard of hearing but he was so polite and patient with me. He is a great guy to have represent your company. I am looking forward to a long relationship with Choice home warranty.. Thanks.
The guy (can't remember his name) was a excellent sales person. We got a good deal. We have been screwed by American Home Shield to many times. I hope we have good experiences with Choice.
They were fast and had company out relatively quickly for repairs. Work was professional.
I needed to have my garbage disposal repaired as well as a my toilet. Choice Home Warranty sent out someone that was very professional and took care of my situation. My copay for both issues was only the one time amount of $45! I am very pleased with the service's is that I have received. Thanks!
WE had a pipe leak which was causing carpet to get wet. Repairman can and in a few minutes he knew exactly the leak was, opened a small area of drywall and had it fixed in a minute or two.
Just upgraded my policy, I've been very satisfied with the contracts which Choice uses, very professional and prompt service. I recommended Choice to my daughter for the purchase of her new home, she is very pleased and glad she obtained Choice. Thank You
This was my 4th time using the service and each time the staff was professional and quickly handled my claim--highly recommend!
My dryer repairman was oh so professional and my dryer is working again. Thanks Doug for all you do. You make Choice Home Warranty look good.
We have had 5 appliances go bad in a short period of time. We have been treated great By CHW in taking care of our needs.
I can't say enough about the service I received, this is a very good company.
the repair tech was excellent.
Great experience!!! Quick, easy and very timely with responses!! Thank you Choice Home Warranty!!
We truly believe that these people are doing a fantastic job and they will help us when we need it! Can't say enough about this young man s help and how he made us so completely confident in what he was telling us! No worries and we received a special benefit because my husband was a Vietnam Veteran! Thank you so very much! Some things are a long time coming!! 1967!! Thank you all again I believe we are in good hands!
Very quick and fantastic service!!
My water heater went out on my rental house. I filed a claim around 3pm that day. I was pleasantly surprised to have the water heater replaced the next morning without any hesitation. Thanks again!
He called when he was on his way. Arrived fixed my washer. Very courteous.
I had an old microwave we attempted to fix to save the 60.00 fee, but spent more on parts and time, so we broke down and called for the service. They scheduled within a week and had the part with them. It took very little time.
Excellent service, prompt and on time. Thanks for your help.
Force LLC answered my call the same day I put in a plumbing request. The work was done to my satisfaction.
Reasonable price for what's offered.
Prompt and excellent. Contractor was polite and helpful.
Arrived in scheduled time. Looked for problem. Job was completed in short time and soon had cool air. Thank you.
Great prompt and professional service.
Had a great first experience with CHW. Our water heater system broke and the technician was there in a days time. He fixed the system and we are very happy with the services provided.
I put in a request on line on a Sunday afternoon. On Monday morning I received a call from Big Chill Air Conditioning advising of a visit later in the day. They showed up and were clean, efficient, and very nice. They solved the problem quickly. I could not have been happier.
APS representative Mike was courteous, knowledgeable, efficient and very professional. I wish all service providers were like him. I appreciate having someone who knows what they are doing and don't mind doing it. Thank you for an excellent recovery! :)
Service was excellent. Polite, prompt and efficient. Thank you Please do not send my sister any more contact info since I have my computer working now.
So thankful for CHW. Our dryer stop working and we didn't know what we would do if we had to buy a new one. CHW got a repair man out quickly who diagnosed the problem, ordered the part and repaired our dryer all in a few days! Thank you, CHW!!
When our air conditioning went out, I thought we would be in for a miserable weekend with no a/c, but Choice sent an air conditioning repairman in a timely manner, and the failed fan motor in our unit was replace efficiently, and we were back to cool air. And, a promised, all I paid was $45 for the call. Thank you Choice!
Seems like a good deal, have not had to use it yet. Salesman very convincing
I could not believe that when my husband called Choice, they were certainly on the ball. Within an hour, they had called a plumbing guy and he was at the house within a half hour. Very pleased with the service and the efficiency of the staff that handled our call. Plumbing guy was great and we couldn't be happier,not only with the plumbing guy but with Choice Home Warranty. Job well done and thanks.
Did a great job working with the old piping in my residence tech was very professional.
I took a day to 'shop' for the fairest price with the best coverage 'in writing. CHOICE has every home warranty contract beat for honesty, working with us and our budget, professionalism and everything in writing that can be double checked on the computer and companies that have supported them online.
Service technician was scheduled quickly and diagnised the issue. Replaced my garage opener after couple of visits.
Service is excellent and on schedule.
Chris did a wonderful job very happy with him right on time hope to have him back again if there is any more problems
Sales person provided good info for a decision and was able to offer a good price for the warranty. Extra benefit for seniors and military veterans was especially appreciated and helped us purchase the plans.
I had a/c problems with the fan on my heat pump. They responded and took care of my problem and it works great. I had to get use to what i needed to do to make it work. This was my first time to use any home warranty. Great people to work with.
Was able to get HVAC appointment within 24 hours during a heat wave. Service contractor was excellent and repair authorization was timely.
I enjoyed talking on the phone to someone who cared. I just went through a bunch of negative things with American Shield Home Warranty. There were so many problems that I am surprised they are still in business. I do plan on having a better experience with Choice Home Warranty.
Everything was explained very well.
We enjoyed working with Terry Potts. He is very personable, knowledgeable, and very professional. Your company is fortunate to have such an asset as your employee. Your plan seems to be quite complete and a better value than your competition. I look forward to receiving the info. that I requested from Terry and to working with your company in the future.
Case manager Samantha Scott is working on a solution to my present situation. She has checked on my claim and found I was truthful and now working on a solution to my issue.
The AC company was great! They responded on a holiday and came out the next day! Thanks so much!
Process was very easy and quick.