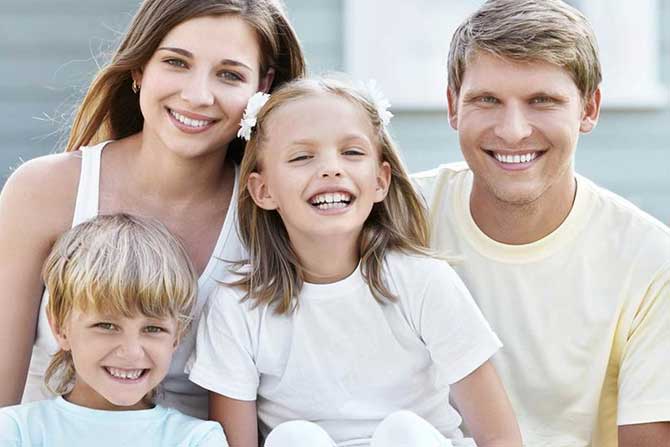 Choice Home Warranty provides support for unforeseen home repair.
As a national warranty company, we offer two different plans with straightforward pricing; the Basic Plan and the Total Plan. If you pay annually, you can expect to save money depending on the plan and specific coverage you choose.
Purchasing one of our plans does not require a home inspection. Our plans cover most major appliances and systems such as AC's, electrical, plumbing, ductwork and more. The appliances we cover include dishwashers, washers, dryers, refrigerators, whirpool tubs, and much more.
You may customize your plan with additional coverage and the service call fee remains the same irrespective of coverage details. This allows for peace-of-mind without a large upfront cost to repair your broken systems.
Please consider reading some of our many reviews below from actual consumers who have experienced our stellar service.
---
All Reviews & Testimonials are written by actual CHW customers who have made a claim on their broken system or appliance. Reviews provided by customers are not altered in any way. CHW utilizes the feedback from consumers for training and quality purposes.
All of the reviewers on these pages have been provided with the benefit of a free month of service, valued at $40.00, for their willingness to provide a timely review of their claims experience.
CHW utilizes the feedback from consumers for training and quality purposes.
Repair technician came at the allotted time. Check out the clothes washer and dishwasher. He found the problem immediately. He made his notes. Has to order parts for both units. When parts come in they will call to schedule to come out and make repairs. Great job Idris of Brinks Construction.
Choice Home Warranty is amazing. They are as good as Sears Home warranty but at a fraction of the cost. I strongly recommend their service.
The technician was courteous, arrived on time and explained everything clearly.
Great customer service. Got my ac unit working like new within few days from when I opened my claim.
I just signed up with Choice after using another warranty company for many years. I called Choice with a appliance repair request and they had a repair person at my home within 24 hours after my initial call. Great service!
I've been researching home warranty companies and decided on Choice Home Warranty based on their top rating and low rates.
Barry Turner was very easy to work with. I signed up for 2 properties for 3 years each.
I called CHW about my air conditioner. They sent someone to my home the next day to repair it. All I paid was the service call fee. Without CHW, the cost would have been much higher.
The contractor from milenium Appliance fix my refrigerator and checked back later to make sure it was operating properly.
Dealing with Tracie Adams, Account Representative was a great experience. She was very knowledgeable and gave me the option of purchasing multi-year plans for my two homes.
Unfortunately I have had several repairs lately, but Fortunately I have a contract with Choice Home Warranty. I have been very happy with their service. The repairs have been done in a timely fashion and the Service Companies have been great. I would recommend Choice Warranty to everyone. Wish I had them before the Hot water heater went out...
Very helpful and professional. Somewhat timely service provided but understand why it took a few days. All good.
My request for a leaking garbage disposal was completed within 24 hours of filing my claim...The technician was early, and completed the repair in less then an hour....Very pleased with my Choice Home Warranty. Thank You
From the first call to let you know I had a problem, to the last follow up call, I have been impressed with your service and quick response time. I would highly recommend Choice Home Warranty to all my friends and family.
All is well. Please continue to keep up the good work.
Couldn't have received any better service than I got from CHW==Job Well done!!
Great service for the price. One of the lowest fee Home Warranty companies I could find.
Great service, very satisfied.
My washing machine stopped working, it filled with water and nothing happened. The technician that came out was excellent found the problem right away. This may sound trivial but he replaced a light bulb in my dryer, (I forgot it even had a light). I can actually find things that I am looking for. He went above and beyond. He took pride in his work which your rarely see now days! The girl from Choice Home Warranty I spoke with on Monday was so nice and professional also. I have had them for years and will continue to do so.
I was very pleased with the excellent service I received. The technician was very courteous and efficient, explaining the issue and solution to me. He returned as promised to repair the malfunctioning part the next day.
Very satisfied with the repair man. He was very professional and helpful.
Fast service and professional.
Choice home warranty is very prompt to any service call. They always try to make sure that the reported issues are satisfactorily resolved.
Outstanding response to a serious issue for me. My AC unit was blown get hot air. I called Choice Home Warranty on Sunday evening about 6pm. Customer service took my information in about 10 minuets. I received a call from the assigned contractor by 9am Monday morning. He came to my house by 1pm and fixed my AC unit. I wasn't expecting everything to happen that quickly.
I have been very pleased this far.
Very friendly, helpful and informative.
I had a problem with my A/C unit. I made a call late Friday night to Choice Home Warranty. The next day, Saturday, connected me with a technician, Andrew Young, from Comfort Solutions at my door. He eventually realized that I needed a new motherboard for the A/C. He came back to my house on Tuesday with a motherboard for the A/C unit and my A/C was working again. I would definitely recommend using Andrew Young from Comfort Solutions if anyone has any A/C issues.
Where do I start? I spoke with Shabirah and she is amazing. Extremely friendly, well spoken and really knows her stuff about the Choice Warranty plan. I am currently with HMS Warranty and had a hard time switching to Choice but Shabirah took the time to explain the Choice Plan and all the advantages. She instantly email me the plan policy so I could look at it as she explained it. I think might have asked the same question twice but she didn't get frustrated and explained it all over again for the second. I left the call feeling good about Choice Home Warranty and about my decision to switch warranty plans. Thanks.
Great service. Very nice sales team.
quick responses to inquires and fast service.
Good service by experienced techs.
Choice Home Warranty had our pool pump fixed in a very short time and our managers had no problems with the claim, the service or the transaction. Thank you!
The Choice Rep. fixed our garbage disposal. Thank you!
You have always done an excellent job of taking care of our needs. Most all the companies have been very prompt and efficient.
GREAT SERVICE AND MADE EASY
I was able to submit my claim online without any issues. I received a response for my claim the same day as well as a date for the appointment, which was only two days later. Service was quick and easy and problem was fixed. Great experience!
Representative was courteous, friendly and professional. He knew his product and was able to effectively answer all of my Questions.
Satisfied with the customer service and response time. No hassle in claims and works neat. Easy access to submit claim online or call center. Works easy and glad I took this warranty!
Very friendly and very helpful!
Jason, was prompt, courteous, professional and informative. In addition he cleaned up after he complete installing new garbage disposal. Extremely please and satisfied.
We just purchased our home warranty. Our home is for sale and we want to encourage confidence in the home's condition. Choice made the buying process very simple and direct. Fingers crossed it helps with a quick sale.
quick service, problem solved
Was quick to return my phone call. Gave good information. Was very courteous.
We had just moved into our house and within a few days the sewage line had backed up into the basement. We were paralyzed until a plumber could arrive to fix it. We called Choice and a plumber was here that day on short notice and fixed our problem.
CHW was willing to upgrade my broke 5/8 hp garbage disposal to 3/4 hp without additional charge based on convenience and availability of product with contractor.
Customer Serves Agent was a great listener, acted on the clues he heard me answer and make great recommendations.
Have only recently signed up. Have not used the service yet.
The Staff was very helpful in resolving my issue in a timely fashion.
Prompt and excellent service.