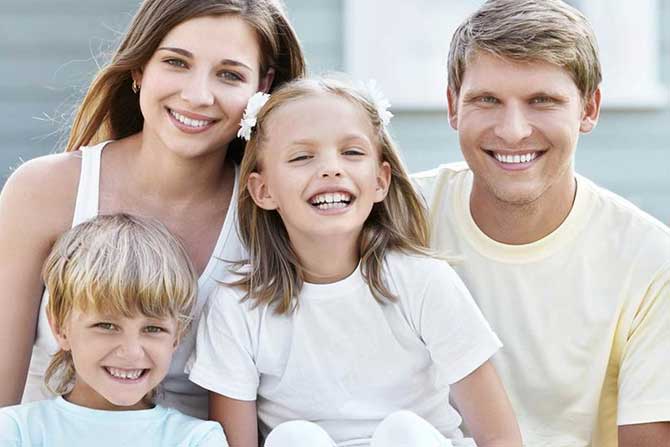 Choice Home Warranty provides support for unforeseen home repair.
As a national warranty company, we offer two different plans with straightforward pricing; the Basic Plan and the Total Plan. If you pay annually, you can expect to save money depending on the plan and specific coverage you choose.
Purchasing one of our plans does not require a home inspection. Our plans cover most major appliances and systems such as AC's, electrical, plumbing, ductwork and more. The appliances we cover include dishwashers, washers, dryers, refrigerators, whirpool tubs, and much more.
You may customize your plan with additional coverage and the service call fee remains the same irrespective of coverage details. This allows for peace-of-mind without a large upfront cost to repair your broken systems.
Please consider reading some of our many reviews below from actual consumers who have experienced our stellar service.
---
All Reviews & Testimonials are written by actual CHW customers who have made a claim on their broken system or appliance. Reviews provided by customers are not altered in any way. CHW utilizes the feedback from consumers for training and quality purposes.
All of the reviewers on these pages have been provided with the benefit of a free month of service*, valued at $40.00, for their willingness to provide a timely review of their claims experience.
CHW utilizes the feedback from consumers for training and quality purposes.
I was wary of the home warranty due to being untried by me. This was my first claim, thus I had an opportunity to see first hand how it was going to work. It turns out that the experience exceeded my expectations. My refrigerator is now fixed and I am now a happy camper.
Choice Home Warranty always come through! The technician was excellent. Very professional, courteous and knowledgeable.
Originally scheduled for the next day but we asked if it could be the same day because it was getting hot in the house & we have dogs. The rep made it happen. The service technician was very nice. He even waited at the house for us when he got to the house before we did. A very good experience all around.
I contacted Choice about my squeaking drying. The repairman came and told me what parts I needed to repair the dryer and Choice approved his order.
The service I received was professional and positive. They listened to my situation and came up with a solution that satisfied both Choice Warranty and myself. I would recommend them to others and as a Realtor, I have and will continue to do so.
Everything was taken care of in a timely matter. Love they make the appointment.
Best experience with a home warranty hands down! Last week was my first service call with Choice Home Warranty; I had a text from a local technician within 2 hours of submitting my claim online. Zero hassle and my dishwasher is running great!
Had a problem with my heating system(blowing cool air) Just Cooling Technician came out a the time stated, and repaired my heating. Excellent service
My AC unit quit working, I called CHW, filed a claim and within a few days the AC was back up and running. All I had to pay was the $45 service fee.
Just had some work done on my pool filter. Benchmark pool services did the work. They did an excellent job, Choice Home Warranty needs to keep this contractor.
The case manager called and resolved my problem. She was courteous and very professional. She listened to my concerns and voiced understanding. I truly appreciate how they handles my problem. You have lived up to your reputation. Thank you.
I was very impressed with the speed and efficiency used to repair my furnace. I would recommend CHW to everyone needing their appliances covered.
Samantha who handled my claim at 800-814-2534 ext 2319. was very professional and on top of the claim and appeal. She is an asset to your company!
After some early confusion over who was doing the service, the service company did a great job in completing the repair on my dryer. Took longer than expected due to parts issue. Choice did a great job in setting up the overall repair.
I wasn't sure how things were going to turn out and I was weary about buying an older home, then when all of the proof and pictures were turned in having Choice home warranty saved me major bucks on the repair of my furnace. Thank you choice home warranty!
I have had to call for service a few times and Choice has taken care of my requests with no problems.
Mr. Mike was very kind and professional.He was on time and he answered all of my questions.
Young man sent ordered the right part and returned three days later with it, removed the broken oven element and installed the new one in just a few minutes.
Repair was done two days ahead of schedule and results were satisfactory so far.
I enlisted the services of Choice Home Warranty to get my furnace fixed. I called, they found a serviceman, and in a day my furnace was working The service charge was $75. I would recommend Choice Home Warranty to anyone wanting fast and excellent service.
Danny was great! He was knowledgeable and quick to get the job done. Communication with the company was very good. Thanks for doing the job so soon after we called.
In the past year I have needed to call on Choice for repairs to my aging AC system. In both cases the response was very quick, with excellent technicians being sent to get my system back up and running. I am very pleased with my decision to purchase my Choice Home Warranty!
I absolutely LOVED the way I was treated on the phone by customer service. Worked with me until I found the best deal!
The technicians are extremely courteous and professional. All have been military-friendly businesses and some have even waived the service fee due to inability to repair or returning for similar issues recurring with my appliances/home.
Mr. Driss Abdous – Comfort Zone Mechanical is FANTASTIC! He's Extremely professional, personalble and prompt... Very experienced with fixing the situation so we could have a working heating system. My rating is above Excellent :)
Tech was on time and was very professional! Did a great job.
The Technician was on time, professional and courteous.
Walter was fantastic, answering all of my questions and providing a great discount. I have yet to use the service, so I can't comment on that, but the sign-up process went smoothly and the company is rated well by consumers advocate. Thanks!
Totally satisfied with the service, the problem was fixed within 24 hours.
Thank you for excellent service!
Our experience with the heating tech that was sent out was second to none!! He was an Excellent technician very polite and explained everything to us!! His name was Mike from General Mechanical Services. Thank You Mike!!!
I am very pleased with Choice Home Warranty. Excellent customer service great communication and attention to customer needs. I use the service twice and both times technician who came to my home did an awesome job, I am truly grateful for this type of service. Keep up the excellent customer service that you provide. Thank you!
The representative was informative and polite. The plan for protecting our home was impressive.
Service was fast and technician took care of the issue the same day.
We requested an electrician for two lights that had not been working. We had the repair done within 3 days. Very efficient and friendly.
Choice has ALWAYS had our back every time that we have hadto depend on them. Within 24 hours they have taken care whatever situation has risen in our rental properties and our home
They had great service, they responded great and they got the job done quickly
Three months into our coverage with Choice Home Warranty, our five year old washer went on the frenzy. I went online and filed a claim that Sunday night, the next day we had a service call scheduled for Wednesday. Then on Monday night my son tells me our four year old dryer won't come on. I contacted Choice Home Warranty, they put a new claim out, contacted the service man and scheduled for both to be fixed on Wednesday. Awesome home warranty coverage. Very pleased with their service. As long as their service never changes, we will keep their service.
In the year I've had your warranty service, I've had 2 claims. Both were handled in a very timely and professional manner. I couldn't be happier. Thank you!
Our water heater wasn't working and choice sent someone out the next day and it was serviced. We are very pleased. Thank you!
Very good service and will recommend to all my friends.
Choice Home Warranty is by far the most professional Home Warranty Company I have ever used. Their reaction time and follow through cannot be beat. I have 3 homes through Choice.
The technician was very efficient and courteous, and completed my garbage disposal in a timely manner.
Choice provides fast and customer friendly services. When I contacted Choice concerning my AC unit, they dispatch a company out within 24 hours.
I'm very pleased with the fast reliable service I received from Choice Home Warranty. Actually I appreciate them over any other home warranty company that I have dealt with. Thank you CHW!!!
I have been with CHW for almost a year and requested service several times and each time they sent very efficient and knowledgeable repair persons. Very satisfied with the company.
Been a customer a few years and needed service recently on my heater. A few hours after my request I was contacted and an appointment set up. The technician identified the problem as a circuit board on a Saturday in 5 minutes and when the part came in on Monday it was repaired in 10 minutes. Excellent response and repair.
The person who Choice Warrant sent was so kind and helpful. He kept me informed on the problem in a way I could understand. Great service!