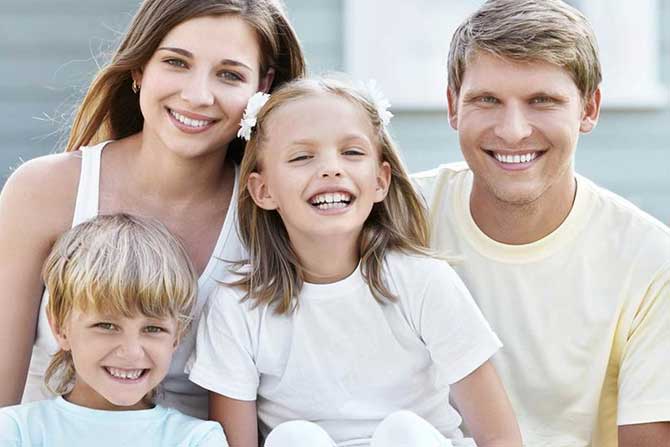 Choice Home Warranty provides support for unforeseen home repair.
As a national warranty company, we offer two different plans with straightforward pricing; the Basic Plan and the Total Plan. If you pay annually, you can expect to save money depending on the plan and specific coverage you choose.
Purchasing one of our plans does not require a home inspection. Our plans cover most major appliances and systems such as AC's, electrical, plumbing, ductwork and more. The appliances we cover include dishwashers, washers, dryers, refrigerators, whirpool tubs, and much more.
You may customize your plan with additional coverage and the service call fee remains the same irrespective of coverage details. This allows for peace-of-mind without a large upfront cost to repair your broken systems.
Please consider reading some of our many reviews below from actual consumers who have experienced our stellar service.
---
All Reviews & Testimonials are written by actual CHW customers who have made a claim on their broken system or appliance. Reviews provided by customers are not altered in any way. CHW utilizes the feedback from consumers for training and quality purposes.
All of the reviewers on these pages have been provided with the benefit of a free month of service, valued at $40.00, for their willingness to provide a timely review of their claims experience.
CHW utilizes the feedback from consumers for training and quality purposes.
I am very pleased with the overall customer service and the Tech! Professional and Courteous Experience!
CHW has never let me down. Never be without it.
BZ Appliance Techs LLC were professional and efficient. Jorge worked with our schedule to provide service. Customer service rep for Choice was awesome also.
Always responsive and I haven't been excluded ever.
Service was timely and plumbing technician pointed out the problem and I was able to repair it myself.
Your repair people were professional, courteous and knowledge. They found the problem and resolved it quickly. Thank you.
Wowwww. Wowwww. What a Service I'm sooo glad to have chosen. Choice Home Warranty. It took my daughter and I 2 months looking for a company To take care of our home as I'm 69 an Retired military I try to do make sure I'm doing the right thing I know I'm in good hands. Thanks guys. My AC is running Great.
Choice is an excellent company.
The company that came out to fix our washer was fast about coming out and his service was fantastic!!
Service is quick and easy. Very helpful.
Jeremy was very explicate in describing to me the policy and coverage... I feel very comfortable being in the hands of Choice Home Warranty...
Your service representative Sal was very helpful and friendly. I was very pleased with my experience. I hope to be a customer for a long time.
All my questions were answer. The person was very knowledgeable.
This is definitely the first time since we chose Choice that we are very satisfied with their service. Went online late in the evening, registered request & were called early the next day. Service rep called, came on time and fixed our problem. What more can you ask?
Thanks for your knowledgeable staff.
The service company came and examined my garage door opener and agreed that the opener needed to be replaced. The installation went smoothly and efficiently. I am now able to park my car in the garage.
The appliance man you sent out was very thorough with his work. Parts needed to be ordered and he installed them promptly. I would welcome him back. Thank you.
The two men who arrived to check out my electrical situation were friendly, VERY knowledgeable and efficient. They supplied me additional information on the electrical system in my house. I was totally impressed with the length of time from my claim to the appointment....one day. Outstanding experience.
Having my two failed ceiling fans replaced was a smooth and flawless experience. The contracted company did all the administration work for me, allowing me to carry on with my things. Thank you all for being there.
I was very impressed with the excellent customer service I received today from Choice Warranty team with regards to my claim. They walked me through the process and even contacted the contractor while I was on the phone. The parts my my furnace was immediately ordered upon receiving the request from the contract. Waiting patiently for the parts to arrive so that the repair work will be completed. I will definitely renew my warranty with Choice. I am fully satisfied with the service received today.
True to form 24 hours 7 days a week someone will answer the phone to take information regarding appliances needing repair. New Years Eve about 6:15PM called to report of oven not heating. Not expecting a call on New Years day nor would I, we received a call on 1/2 in the morning saying a technician would be arriving on 1/4 to handle our situation. I am totally sure if there was a major issue like flooding and or immediate evacuation due to a warranty covered item they would have sent someone out immediately or met our needs halfway. Well done Christie who handled our needs.
When I changed to Choice Home Warranty from AHS, I was not sure I made a good decision, but I was wrong! They have taken care of us each time and with no hassle. I would definitely recommend them!
The Customer Service provided by Choice from initial contact through Supervisor level is and always is exceptional! they listen, understand the problem and your concerns and always have a solution or take the time to investigate and resolve the issue in the most expedient amount of time and to the resolution we the Customer expects! Thanks Derrick and the Customer Service Team for your efforts!
H&H plumbling came to fix my toilet on New Years Day. Awesome!!!
My Microwave would not turn on, I called Choice Home Warranty and Jeremy was sent out, He reported my Microwave Dead. I was given funds to buy a new one, and Derrick also helped me love my Choice Home Warranty program. Thank you both for making me whole again! I brought this service after my Husband passed away to help me keep all my items working... And it has been a God send! Thank you all!
The service was excellent did not have any hot water repair mam came very quickly thank you.
Excellent service and excellent pricing!!
Excellent and prompt service. Never any hidden costs. Had heater to go out and the company that they used RECO Enterprise were fantastic and very professional. Will always use Choice Home Warranty.
I was very pleased wtih the technician sent by CHW. He was professional, efficient and prompt. My dryer is now working perfectly.
Excellent speedy service!
Communication from start to finish is great; communication is very important to me.
Both claims requested on 12/28/2017 #65732319 for the Dryer and #65732239 for the water heater were both handled by the respective companies. Excellent service from both on time and I felt very honest with the issues discovered. I have and will continue to relay the great service from CHW to others that I know.
It was a pleasure working with contractor very informative fixed repaired came on time.
We have bought new appliances a while back. It took more than a year to install them because of delays in revamping our kitchen. The oven failed to turn on straight from the box. The manufacturer did not want to cover after its 1-year warranty. Still Choice Home Warranty provided coverage to replace the control unit. Great policy, great service!
good service and good people to service my equipment. You guys keep up the good work!
This is the first time I have had a home warranty and could not be more pleased! Recently our dryer went out, I called in a claim and a appointment was made for repairs that same day, boy was I surprised. My dryer is fixed and doing fine. Prompt service,repairman could not been more professional, and a job well done! Thanks again Choice Home Warranty.
Motor went out in heater. Technician assessed it pretty quick and was out to house very quick (same day) and part came in next day and installed. Technician was young but very professional, knowledgeable and very well mannered. We were in great hands.
I was reluctant to purchase the warranty based on reviews I'd read. Right after the warranty went into effect my pool pump appeared to break so I called it in. The claim reps were great and very professional and we're getting a service rep out immediately. The pool pump started working again before the service tech got out but I was impressed with the initial response and kindness of the reps.
Great experience. Will use them again and again!!
Excellent customer service. Very quick response time when submitting claim. Choice home warranty provides super professional technicians. On day one my claim was submitted. On day two my issue was resolved, problem fixed. I highly recommend this company.
I have been satisfied with the service provided. I've only had one service person I was not pleased with. This coverage had been a blessing.
I own a rental property, and this is the most convenient option for repairs. No more feeling like I am being ripped off by shady technicians. I certainly cannot make these repairs myself. Since Choice, I have peace of mind which is priceless.
I required service on my toilet. I was connected with the service company that was very courteous and accommodating in scheduling my service. On the morning of the appointment I received a text with a link to track the technicians arrival. When he arrived, he was very professional and knowledgeable. The repair was made very promptly. I am very satisfied with the service provided through Choice Home Warranty.
Contractor was knowledgeable and friendly. He answered all of my questions.