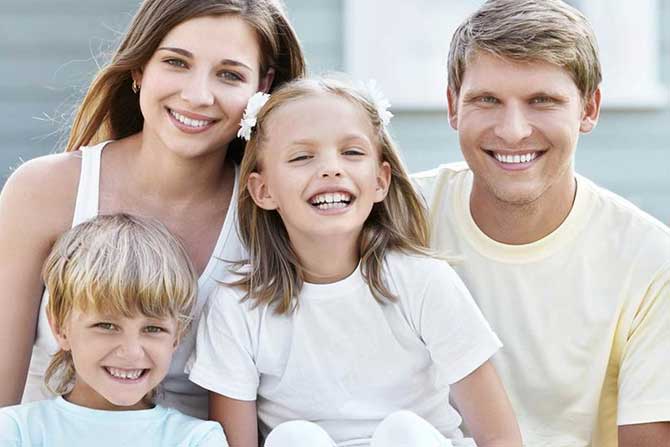 Choice Home Warranty provides support for unforeseen home repair.
As a national warranty company, we offer two different plans with straightforward pricing; the Basic Plan and the Total Plan. If you pay annually, you can expect to save money depending on the plan and specific coverage you choose.
Purchasing one of our plans does not require a home inspection. Our plans cover most major appliances and systems such as AC's, electrical, plumbing, ductwork and more. The appliances we cover include dishwashers, washers, dryers, refrigerators, whirpool tubs, and much more.
You may customize your plan with additional coverage and the service call fee remains the same irrespective of coverage details. This allows for peace-of-mind without a large upfront cost to repair your broken systems.
Please consider reading some of our many reviews below from actual consumers who have experienced our stellar service.
---
All Reviews & Testimonials are written by actual CHW customers who have made a claim on their broken system or appliance. Reviews provided by customers are not altered in any way. CHW utilizes the feedback from consumers for training and quality purposes.
All of the reviewers on these pages have been provided with the benefit of a free month of service*, valued at $40.00, for their willingness to provide a timely review of their claims experience.
CHW utilizes the feedback from consumers for training and quality purposes.
Great experience to tailor the right package for our needs.
Please send me my Contract.
I haven't had a whole lot that I had to get repaired from my previous address but out of the claims I did have it was very easy to get work done. I was very happy about my contract being transferable to my new address. I only had one claim with my garage door that the spring wasn't covered which I feel it should have. All in all Choice so far has been right on repairs. I would recommend them. In fact I have been doing just that.
This was my first claim and service was excellent. I called on Sunday afternoon and they were out Monday.
My stove stop working and I wasn't sure what was wrong with it. I check the power box. The breaker for the stove would not stay in the on position. I called CHW and they did the rest within a few days I was notify that I had an appt schedule. The date that was given to me didn't work for me. I call the Tech and he was able to give me another date that worked for me. The tech let me know the breaker was no good and I need another one. the breaker was gotten and the repair was made. The stove was back working. The tech was very professional and he answer any questions that I asked. If in the future I need a electrician. I would like to have the same person. I would recommend CHW to anyone that own a home. I would recommend Lamin Sonko.
Sometimes it seems like everything at once is trying to breakdown and its good to know that Choice has provided an old retiree with peace of mind. I like to take this time to say thanks.
They are super fast at getting someone to my house.
My GE stove started beeping with an error code, "Bad Line". I called and without hassle set up an appt for repair. They came out diagnosed, ordered the part and fixed it for just the price of the service call fee. This was a very painless experience. Job well done!
When my HVAC stopped cooling, I placed my request online and in few hours I received response from customer service that they were searching for a technician. But most techs were busy so Choice sent me a option to hire my own tech and they would refund the money. The refund process was simple.
I have CHOICE HOME WARRANTY for a very good reason. They are the best! They have the best customer service! Very fast on getting a contractor to respond, quality contractors and Choice gets the job done!
The expedited service I received was great. Mr. Nall provided excellent service. He was prompt, friendly and professional. I highly recommend Choice Home Warranty.
Choice did good job by referring a profesdional company like New Solutions.
Prompt action. Doesn't need follow up call for service.
Good service and great technican.
The problem was found and solved quickly and my air conditioner was back performing properly in quick time.
A customer of Choice Home Warranty for 5 years. We are very pleased with their customer service and service technicians. They respond quickly and are available to answer questions and provide explanations. Customer Rep Brad- #18521088 was extremely helpful today in assisting us with understanding our policy and how Choice will be able to work with us regarding our issue. Thank you!
I am new to CHW. But, so-far, so-good. Let's see how you respond to a claim (should I need to file one).
I have not used my warranty yet, but was very pleased with the ease of obtaining coverage.
The motor in the air conditioner was replaced and the contractor was very friendly and helpful.
I am very pleased with the service I received from Choice Home Warranty.
I got my check and I was glad to say that it was exactly What I was looking for. Seems like they just mailed it and it got here.
Excellent customer service!! Highly recommend to anyone I know. Thank you for such a good home warranty.
I am very pleased with the results of the service I have received from your company. Keep up the good work and I'll eventually renew our agreement before it expires.
No fuss, no muss. Outstanding process of signing up, great price for the service offered.
He fixed it in few minutes. Only issue was if he would have come early.
Exceptional work! Air conditioner had been out for a couple of days and contractor came in, found the problem and fixed it. It was a blessing to have air again. This company was very spontaneous. I would request again.
I was so impressed with the efficiency I was given by contractor who came out and fixed/replaced our garbage disposal. All done within 24 hours and it was a heating, air conditioning and plumbing company. Note AC company and we are in a severe heat drought. (99 degrees that day with a heat index of 105.)
Choice has been fantastic to work with! We have had a large number of issues at our house, some of them being complex issues to work through. They have always been responsive and have worked to come to a fair decision. We are very pleased with not only the services they offer, but especially the customer service!
Very Professional... technicians were Professional. This Time I am Very Satisfied.
CHW was great in replacing my sump pump when it stoped working. But I had delays with the service contractor in getting the job done in a timely manner.
After having Choice for over one year now, I just used the service for the first time and all went how it was supposed to go. No complaints! Contracted repair company was very professional and fixed the problem rather quickly. Thank you Choice HW!
This was my first experience and I am very happy with the service provided. Virtually painless on my part and I am up and running once again. Thanks!
The service was excellent. The time over the phone was long to adjust my contracts when I wanted to adjust the length of the contract.
Very prompt and professional service with my 1st claim. Their EZ claim process expedited my repair work order.
Prompt service, and follow through my problem was resolved in two days.
I've had two instances where I had to contact CHW. Each time, the service provider got back to me to schedule the appointment in a short period of time. They were punctual, courteous and did their jobs well. I am very pleased with the services provided.
My garbage disposal was out of service and I called for service, choice home did not hesitate, the respond was faster. my garbage disposal was replaced by new one. the technician was very polite and knowledgeable. Great job.
I really like Choice. The service is excellent. I highly recommend them to all my friends.
Very good response time in repairing our oven element with great professional service.
Painless, professional and 7 day turnaround (order part & install).
Technician was there the next day, even though I called late Friday. He was knowledgeable, and friendly. He diagnosed the problem right away. Did research on his own to find the right part. My ac was up and running Monday morning.
They worked with my current air conditioner technician.
On this occasion as well as a previous one, I received outstanding customer service from Choice. My request for services was promptly evaluated and responded to and the problems covered by the warranty taken care of within reasonable time. I have seen a vast improvement with customer service over the past year and hope that it continues. If so, I will recommend Choice to all of my friends who own homes. Thanks for your efforts.
I was very happy how quickly my a/c was repaired.
I live in Mesa AZ and one of our two AC units quit working with the temp over 100 degrees. The other unit was able to keep the temp in the house under 88 degrees. Choice was quick to respond and responsive throughout the whole process. I am glad I purchased a home warranty from Choice!
I Put My Trust in Home Choice Warranty. They Have Came Through When I Needed Them.
We have been VERY impressed with Choice Home Warranty; would definitely recommend them to friends! The customer service is outstanding and they have exceeded our expectations! Thanks!
My AC went out during the hottest week so far this year. I emailed Choice Home Warranty. Within less than 24 hours a technician came out to diagnose the issue. The technician sent was wonderful. Unfortunately a part was needed to be ordered. It took Once the part came in the tech came back and fixed the issue.