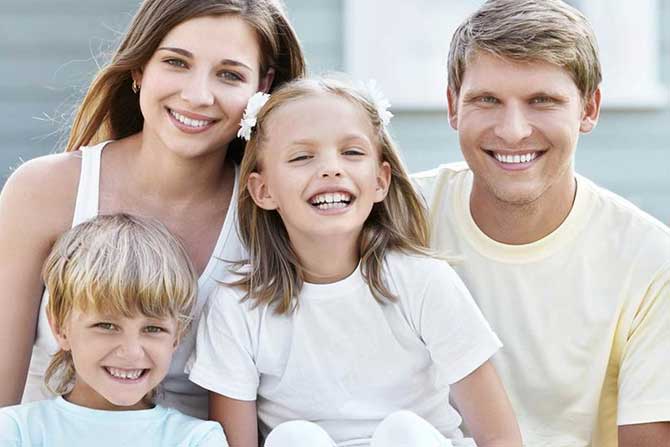 Choice Home Warranty provides support for unforeseen home repair.
As a national warranty company, we offer two different plans with straightforward pricing; the Basic Plan and the Total Plan. If you pay annually, you can expect to save money depending on the plan and specific coverage you choose.
Purchasing one of our plans does not require a home inspection. Our plans cover most major appliances and systems such as AC's, electrical, plumbing, ductwork and more. The appliances we cover include dishwashers, washers, dryers, refrigerators, whirpool tubs, and much more.
You may customize your plan with additional coverage and the service call fee remains the same irrespective of coverage details. This allows for peace-of-mind without a large upfront cost to repair your broken systems.
Please consider reading some of our many reviews below from actual consumers who have experienced our stellar service.
---
All Reviews & Testimonials are written by actual CHW customers who have made a claim on their broken system or appliance. Reviews provided by customers are not altered in any way. CHW utilizes the feedback from consumers for training and quality purposes.
All of the reviewers on these pages have been provided with the benefit of a free month of service, valued at $40.00, for their willingness to provide a timely review of their claims experience.
CHW utilizes the feedback from consumers for training and quality purposes.
I spoke with a young man named Scott. He was very nice, informative and answered every question to my satisfaction. I was very pleased with the interaction with him.
Repairman showed up as scheduled and assessed the problem with our furnace. He ordered the needed control board and returned the next day to make the repair. Great service.
The people at choice home warranty were very helpful with my needs. The tech that came to fix my washing machine was very good and very courteous. Thank You Choice.
Your service man was very good.
The information that I received from Myles was comprehensive, yet easy to understand. He sought out the best program to fit my needs. I will definitely recommend Choice Warranty..and him to my friends.
The ANJ Home Service came promptly the next day and replaced the garbage disposal quickly and efficiently.
Excellent service; have no complaints.
I was totally impressed with David Martin. He was extremely knowledgeable, kind, conscientious, informative, and attentive to my needs. He answered all of my questions with expertise and explained all of the warranty details. All in all, it was a pleasant experience and I look forward to excellent service provided by Choice Home Warranty.
Website was easy to understand. I received an email offering to answer more questions. When I called, it was 1-2-3 easy. I'm comfortable knowing CHW will take care of the rest.
Great company and very easy to work with. Very helpful and professional.
Patrick Adams was extremely helpful at putting my plan together and helping me make a decision. He impressed me with his professionalism, and a genuine understanding of my needs. I hope he is a reflection of your companies integrity. Looking forward to doing business with you. Thank you John Accardi.
Very happy with Oscar from 1st Choice Appliance Repair
Prompt response from customer service representative. The service provide was courteous, product knowledgeable and worked expeditiously with Choice to secure and install the defective component. At this point, no criticism AT ALL!
We like service it was very fast they came and resolved the problem thank you
Very quick, knowledgeable and reasonable.
I had been searching online for a home warranty company, and before I could finish imputing information I receive a telephone call from Phil. He was polite, courteous and eager to help us with our home warranty needs! Choice Home Warranty your first impression was excellent! Looking forward to the journey of partnering with you for our home warranty needs. Thank you.
Good Day all, I only have one word to state which is "AWESOME" My agent Rachel is "GREAT"
I had an excellent experience with Dave's Plumbing. They were quick to respond and very professional. He replaced my disposal and verified everything was working correctly before he left.
Customer service was extremely pleasant, personable, helpful, and professional. I would recommend Choice to everyone.
Very professional and courteous staff. Provided a great deal and their warranty is outstanding.
Good coverage, reasonable price.
Very friendly and helpful.
I have used three services thus far. Each contractor arrived in their given time frame and completed the job in a timely fashion. No complaints!!!
The company that was sent was quick and excellent.
Andrea couldn't have been nicer when I called yesterday. I was rushing to the doctor, and she put me on hold while she searched for a plumbing company. She told me Bradley Plumbing would be at my home the next day between 8 and 11 am. The men couldn't have been nicer -- and did a wonderful job. Andrea knew I was worried, but she quickly solved the problem. I will tell my friends what a fine company Choice Home Warranty is.
Return response is always prompt. I'm new to the service, and the idea of using a home warranty but, I think I made a positive investment.
So far so good. I'm disabled so will help me a lot.
I hadn't even finished entering the information on CHW's website to get a quote when I received a telephone call from an agent to assist me. I just hope that CHW is as responsive when there is an issue requiring service under the warranty. However, I purchased the warranty for a house I am selling so I may never know.
Great service with options catered to my needs.
After putting my number in the application form, my phone rang as soon as I pressed the enter key. If Choice answers a claim that fast, they are number 1 in my book!
Very good job. From beginning request to completion of service job well done. Mark was very nice.
Your A/C Company that came out to my house last week was very nice and fixed my unit. I've been with Choice Home Warranty for 4 years and have been very happy with this company.
Can't be better and faster.
Working with the people at Choice Home Warranty was very easy they were professional and they was very kind.
Excellent service provided. Reported issue on Friday evening and issue was fixed next day in less than 24 hours. The service was better than expected.
I've had some bad experience with my previous home warranty company so I was very skeptical about investing again. Brittany (Choice Represenative) was very knowledable and offered us a great plan that fit our needs and budget. We also read reviews pertaining to Choice Home Warranty inwhich we were happy to see great reviews. After talking to Brittany, she put our worries to rest. We are very please with the decision we made. THANK YOU BRITTANY!
Tracey took the time to explain the benefits of the contract as well as benefits of a 3 year contract.
Excellent work, company provided timely communication & tech. visit; work completed professionally, replacing the Garburator - Garbage disposal unit. Very satisfied.
Our garage door opener quit working so we called the 1-800 number and they dispatched a service company who came out assessed the situation and ended up replacing our old one. The process worked very well, we were treated with respect, and are very satisfied with the outcome. Thank You
Maurice Roberts was the representative that assisted me. He answered all my questions, was very knowledgeable, professional and polite. He knew what he was talking about. Also provided advice to me on the transition from AHS to Choice. So happy I got him to talk with. He also provided multiple payment options. We had AHS for 5 years but the package did not offer items we needed covered and offered coverage on items we didn't need. Choice had the exact items we needed covered and was cheaper than AHS.
I was very pleased with the serviceman that came to repair my washer. He worked very carefully to diagnose the problem and quickly resolved the issue. He was very knowledgeable and very personable. Really great service!!
The plumbers were very prompt, polite and quickly solved my issue.
This was my first time using the service since I had home warranty with Choice. I was very satisfied with service. Technician was professional very timely, and courteous! My son thought he was really good at what he was doing and very helpful.
Great service and on time.
Conscientious courteous competent!
Darryl was professional and did a great job. They confirmed my appointment and answered all our questions. 5 stars!