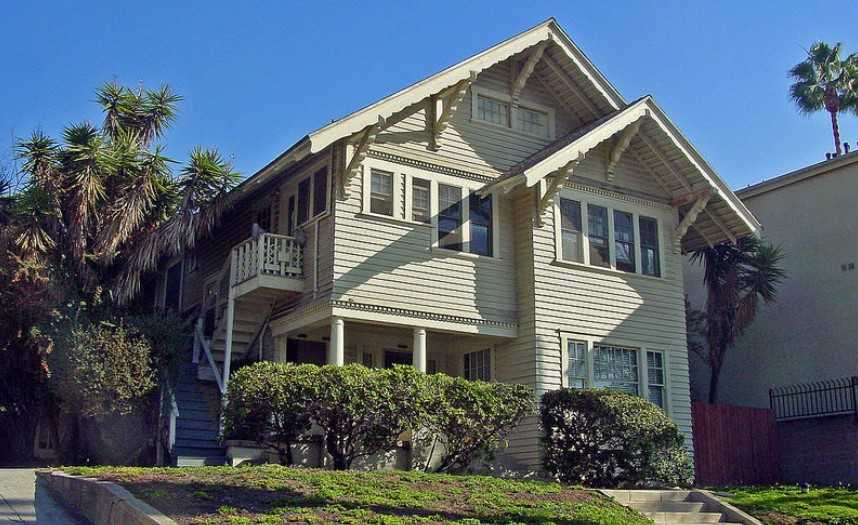 Alabama offers a rich southern culture and bold personality. Living here means declaring your collegiate football loyalties loud and knowing your southern delicacies well. Go to Gulf Shores for the Royal Reds shrimp, stop at the Irondale Café outside Birmingham for fried green tomatoes, and make sure you taste your way around your town to find all the best barbecue spots. Whether you're looking for big city life or small-town charm, you can find it here, delivered with a hearty helping of charm.
Alabama is home to several major metropolitan areas for city-dwellers who like to have easy access to it all. Birmingham has a population over 212,000, and Montgomery boasts just over 200,000 residents. In Huntsville, you'll find around 193,000 people who are happy to enjoy the nearby U.S. Space and Rocket Center and beautiful Huntsville Botanical Garden. If you prefer a more rustic lifestyle, Alabama certainly offers that as well. Settle in to Union Grove, Needham, or Blue Spring and you'll find tiny, quaint populations of less than 100.
No matter where you live, you'll find hot sweltering summers and mild winters in the Alabama climate. This can present some challenges for your home, so it's important to make sure you're prepared.
Protect Your Alabama Home and Appliances
Your Alabama appliances have an important job to do. You can't afford to have your fridge acting up when you're stashing dishes for the Iron Bowl. You need an efficient kitchen to pull off those parties, and even the most astute southern belle can't handle it all on her own. Your home and appliances need a professional protection plan for your convenience and peace of mind.
The right plan can offer protection from all the hazards the south is known for. High humidity levels are a common problem, both inside and out. This puts added strain on your air conditioner and any appliances that are exposed to high moisture levels. Keep your ceiling fans in shape so you can always catch a fresh breeze in summer and maintain your heating system, so you're cozy if an unexpected cold spell hits this winter. The right protection plan can do it all.
Why is a Home Warranty Necessary in Alabama?
A home warranty will help ensure that your Alabama home is always up to the task of keeping your family safe and comfortable. As summer highs climb toward 90, you'll want to be sure you have what you need to stay cool. A Total Plan from Choice Home Warranty gives you coverage for your air conditioning system and refrigerator, so you can crank up the air and enjoy an icy beverage. The Total Plan also includes washer and dryer coverage, for fresh clean clothes during those months when you're likely to work up a sweat.
A home warranty plan can cover Alabama residents in all types of homes. If you live in one of the state's small rural towns, you likely have a septic system. You might also rely on a sump pump to battle heavy rains, or a well pump for water. You can get coverage for these appliances as customized add-ons with your home warranty plan.
What Does an Alabama Warranty Cover?
| | | |
| --- | --- | --- |
| Covered Items* | Total Plan | Basic Plan |
| Air Conditioning System | | |
| Heating System | | |
| Electrical System | | |
| Plumbing System | | |
| Plumbing Stoppage | | |
| Water Heater | | |
| Whirlpool Bathtub | | |
| Refrigerator | | |
| Oven / Range / Stove | | |
| Cooktop | | |
| Dishwasher | | |
| Built-In Microwave | | |
| Garbage Disposal | | |
| Clothes Washer | | |
| Clothes Dryer | | |
| Ductwork | | |
| Garage Door Opener | | |
| Ceiling and Exhaust Fans | | |
Optional Coverage
| | | |
| --- | --- | --- |
| Pool / Spa | Well Pump | Sump Pump |
| Central Vacuum | Limited Roof Leak | Septic System |
| Second Refrigerator | Stand Alone Freezer | Septic Tank Pumping |
*
Click Here
to view complete limits of liability and any exclusions. CHW offers service contracts which are not warranties. ** See policy for specifics on response times. ***CHW reserves the right to offer cash back in lieu of repair or replacement in the amount of CHW's actual cost (which at times may be less than retail) to repair or replace any covered system, component or appliance.
How to Choose an Alabama Home Warranty
Every Alabama home is different. This state has a diverse range of cities and towns, so you might find yourself in suburban paradise among a neat row of conventional homes, or out on a sprawling homestead tending your peanuts and peaches.
Give your home and property a careful walk-through and make a note of all the appliances and home systems that you rely on. This includes your plumbing, electrical, garage door opener, exhaust fans, and more. Many items are included in a Basic Plan, so you'll enjoy coverage even without any customization. Your water heater, oven, range, stove, and dishwasher are all featured on a Basic Plan.
If you want to include a refrigerator, AC system, or clothes washer and dryer, you'll need the Total Plan. Other inclusions, like your pool and spa or a stand-along freezer come as personalized add-ons. Read through your warranty plan carefully to make sure it covers all your essential items.
Get complete coverage for your Alabama home and invest in a Choice Home Warranty today.