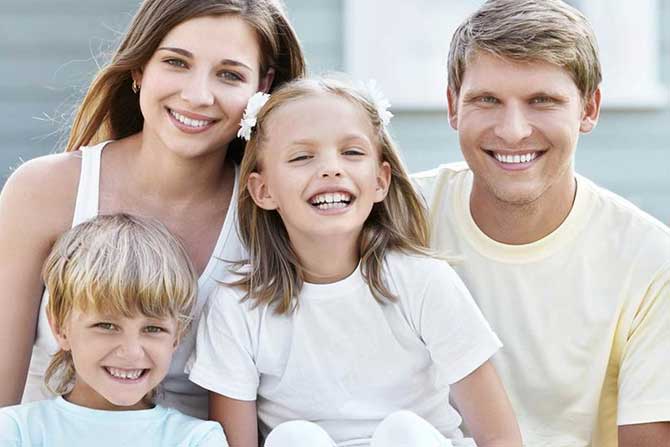 Choice Home Warranty provides support for unforeseen home repair.
As a national warranty company, we offer two different plans with straightforward pricing; the Basic Plan and the Total Plan. If you pay annually, you can expect to save money depending on the plan and specific coverage you choose.
Purchasing one of our plans does not require a home inspection. Our plans cover most major appliances and systems such as AC's, electrical, plumbing, ductwork and more. The appliances we cover include dishwashers, washers, dryers, refrigerators, whirpool tubs, and much more.
You may customize your plan with additional coverage and the service call fee remains the same irrespective of coverage details. This allows for peace-of-mind without a large upfront cost to repair your broken systems.
Please consider reading some of our many reviews below from actual consumers who have experienced our stellar service.
---
All Reviews & Testimonials are written by actual CHW customers who have made a claim on their broken system or appliance. Reviews provided by customers are not altered in any way. CHW utilizes the feedback from consumers for training and quality purposes.
All of the reviewers on these pages have been provided with the benefit of a free month of service*, valued at $40.00, for their willingness to provide a timely review of their claims experience.
CHW utilizes the feedback from consumers for training and quality purposes.
The young man I worked with was courteous and respectful. He explained the program options and answered all my questions and concerns. I feel confident with my choice and the company.
Archer Plumbing came and the drain was fixed within less than 24 hours. They were professional, offered ideas on how to prevent the problem. They were exceptionally good.
Wow! Serviceman was here within about an hour and completed the task within 30 minutes or so. Bravo, Choice!
I received good and timely service.
Choice has been consistent in providing a technician within 24 hours to come out and all the technicians have been a pleasure to work with. I will continue to recommend Choice to friends and family!
Choice has been outstanding. I had 2 claims, and each one was handled great. They kept me informed every step of the way. Customer service like this is hard to find these days. Great Work!!
The contractor came out twice, he found the problem the second time. He did everything he could the first time, that did not solve the problem. It's all done now.
Terry, the account rep was professional and very helpful.
My washing machine broke, it was in need of a bearing kit. Choice Home Warranty sent instructions detailing how to get it repaired since there wasn't a repairman responding to their request. It was an easy process and reimbursement check is on the way!
I have contracts with CHW for my rental properties and are very pleased with the services provided. They are quick to respond and the service people they send to fix the issues we have are professional and efficient. I highly recommend CHW for their excellent service.
Our garbage disposal was leaking and the technician realized that it could not be repaired but needed to be replaced, which he did right away. Very professional!
Very quick response and professional. The technician was very polite and knowledgeable. Choice Home Warranty resolved my problem the next day with options for me to choose. Highly recommended and most likely will refer friends and family members.
As a widow and not having family close by Choice Home Warranty has been fabulous. I can trust the work people how come and they do excellent work. My house is 66 years old and it's great not to worry about repair costs.
Robert from the company you sent me was very professional, friendly, knowledgeable and did great work!!!
The service was quick and easy. The technician was very helpful and kind.
Nice guy who came to our house. Looks like he did a great job.
Good service and technician was extremely qualified. Knew what the problem with the AC was immediately.
Excellent response to my claim. Serviceman professional, helpful and quickly resolved the issue.. Thanks!!
My initial call was handled well without any problems.
On the occasion that I have called Choice for service, here's what I liked: no waiting on the phone...you just fill out a very brief form online stating your problem, they were quick to respond. The repairmen came out within no less than 2 days later, even on a Sunday. The repairmen that were sent to my home were courteous, on time, excellent with their jobs, and cleaned up afterward (very important). The best thing about having Choice Home Warranty is not having to worry if anything goes wrong. You really can't put a price on peace of mind.
I was very pleased with the way my claim was processed.
Informative for new customers, professional, and pro active when looking for your business.
Outstanding Service front start to finish.Very Timely and Friendly
I have had several claims recently, all where handled well. This is why I left American Home Shield after 18 years.
I was overseas at the time my a/c went out. CHW handled the claim well and coordinated with a/c company quickly.
Choice Home Warranty, has been a life saver, they sent out great tech's to repair garage door opener, motor quit working and they replaced it. I have used them before and this is a great service!
The sales tech was very helpful at time of purchase.
Spoke with Keisha on the phone and she was very helpful, knowledgeable and professional. I will feel at ease regarding home repairs now.
My rep Troy Wolfe was very knowledgeable. Made it very easy for me. Thanks again
Quick service and technician knew exactly what to do.
Kelly did a great job and answered my questions very professionally.
I was initially skeptical but the service I received was excellent. No hassle of debating that I have had with AHS in the past.
Great service and contractors. Had washer and microwave repaired. Washer required a part order; when it came they came out and repaired it with easy and professionalism.
Choice answered immediately to my request and they sent someone to fix my garage door... on Sunday! Great service, thank you.
I had an issue with my dryer and was told they would be out on a certain day to fix it. Everything went like clock work with the fixing of the dryer. Would use them again and was very happy.
Arrived on time, very nice guy. Looked at machine and fixed it. Ran to make sure it worked properly. Told me to call back if any more issues.
We've been with you for awhile now and I have been very happy and satisfied on repairs and replacements. You normally have a fast turn around on calls and that's very important to the customer.
My wife and I read the reviews on many home warranties and Choice was rated best. We spoke to Adrian who was very knowledgeable and nice and explained different options. He even gave a military discount which is a total plus. We have made an excellent "CHOICE".
I'm very satisfied with Choice. They have been very good in getting my needs met in a timely matter.
Fast and very clean service.
Prime service at an affordable price; courteous and efficient experts to solve whatever problems you might have in your home.
I am very satisfied with the service, the A&R service tech very professional and helpful thanks for his service.
The contractor was a very nice gentleman. He explained to me why I heard the noise and what to do. Thank you so much for your help!
He was on time and did a great job!
Provided clear and concise information which allowed me to make a informed decision on which home warranty plan was best for my home. Very pleased with the Customer Service
process was quick and painless.
tech was extremely helpful and friendly.
Wayne heating and air provided the best customer service that could have been provided. The response from choice home warranty was quick and got my issues taken care of quickly.