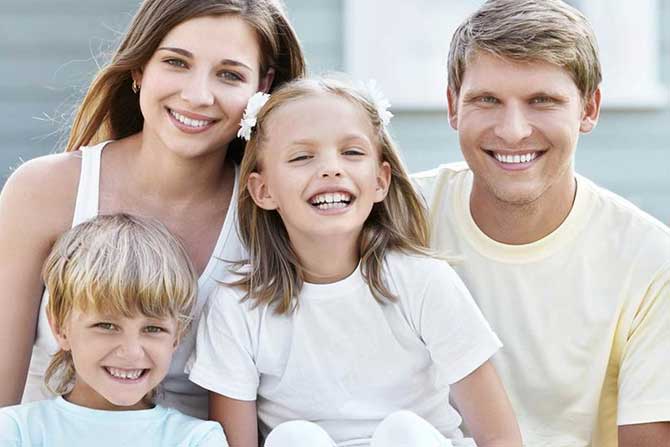 Choice Home Warranty provides support for unforeseen home repair.
As a national warranty company, we offer two different plans with straightforward pricing; the Basic Plan and the Total Plan. If you pay annually, you can expect to save money depending on the plan and specific coverage you choose.
Purchasing one of our plans does not require a home inspection. Our plans cover most major appliances and systems such as AC's, electrical, plumbing, ductwork and more. The appliances we cover include dishwashers, washers, dryers, refrigerators, whirpool tubs, and much more.
You may customize your plan with additional coverage and the service call fee remains the same irrespective of coverage details. This allows for peace-of-mind without a large upfront cost to repair your broken systems.
Please consider reading some of our many reviews below from actual consumers who have experienced our stellar service.
---
All Reviews & Testimonials are written by actual CHW customers who have made a claim on their broken system or appliance. Reviews provided by customers are not altered in any way. CHW utilizes the feedback from consumers for training and quality purposes.
All of the reviewers on these pages have been provided with the benefit of a free month of service*, valued at $40.00, for their willingness to provide a timely review of their claims experience.
CHW utilizes the feedback from consumers for training and quality purposes.
Technician very professional. Troubleshot problem, went and got part and repaired heater. One visit, that is what I expect from a professional company.
It took awhile, but finally it appears that our dishwasher is finally repaired. Choice Home warranty stood behind us during issues that we experienced that finally led to the repair of our dishwasher. I'm truly appreciative of their efforts to get it fixed, and feel that their warranties are worth having & hopefully we won't need to have anything else repaired, but if we do I feel confident to have CHW in our corner to render assistance to get repairs done right. Thank you for all of your help and security that you are a reputable, helpful company.
My first claim. Impressed with claim process, Very quick and efficient response.
I saw the Choice Home ad in the morning newspaper. My friend at my local VFW had told me earlier that he had the Home insurance and was pleased. As soon as I filled out the ad "Kendra" called me and very professionally went over everything and sold me on the service straight away! Kendra is an excellent salesgirl and I'm sure a valued asset to Choice Home.
We have tried other Home Warranty Company's and Choice is by far the best!!!! Our claims have been handled fast and the companies Choice contracted with to do our service have all been excellent!!!!
Communications were excellent. Immediate response from both CHW and the designated service folks. I was always aware of appointment times which were always met. Service representative was professional and friendly at the same time. Could not have asked for a better experience.
I called Choice Home Warranty on Wednesday they was at my house on Thursday and my ice maker was working again by Saturday. I was very happy with their quick service.
A&W Plumbing was excellent. Matt the owner was kind, timely, and informative.
Hassle free experience, AC was up and running the next day!
We had one of your plumbers come out to our house because of a stuffed up toilet. We are thoroughly satisfied with the service we received and would recommend Choice to any of our friends who are looking for a warranty service for their home. Thanks for being such an excellent company.
The repairman came as scheduled and evaluated the washer problem. Gave me the word that he would submit my claim. Ends up too expensive to fix so I got another washer. Very pleased with such an excellent service. This was my first claim after having the service plan for several years. So glad I have it. Will be recommending to my friends and coworkers. Thanks again CHW.
This is the 3rd contract our family has purchased. We keep coming back when we change homes because they are honest, good priced, and fix things quickly and professionally.
I was extremely pleased with the good options I received for being a senior and a veteran, a total of 20% savings. I also believe that the policy is very competively priced for the services received. The salesman was efficient and professional. They also offer 24 hour 7 days a week service, which would be a plus, if something major were to occur late at night.
When we had an emergency heating issue, Choice responded quickly with no hassle.
I was able do get coverage in a very short time from the internet, now peace of mind and a great price, Thank You Choice Home Warranty.
I have used the service 3 times now and am very happy with the way Choice handles claims. Everything was completed in a couple days.
Maurice was very informative and gave us many options to choose from for our contract. He was very professional.
The service was very good I was kept informed and all repairs were approved, Quick Appliance was excellent in getting back to me and the owner was excellent in manner and knowledge. You should be very glad Choice has him as a repair service contact.
Orlando was phenomenal. Such a professional who knew exactly what to do. Quickly found the problem and repaired it. You need a thousand just like him. Please give him a RAISE!!!
I was so pleased with the quick response to my request for service. And the repair was quick and excellent.
We were given a time day and time for the repair. Our service provider came as expected repaired the dryer even make a few suggestion to prevent additional visits. Excellent job.
Service was prompt and thorough.
Repairman came at a convenient time to check out my appliance. Ordered the part and messaged me for a good time to replace it. FAST CONVENIENT AND PROFESSIONAL.
My phone call was picked up within 10 minutes and my claim was processed at that time. The contractor contacted me within 24 hours.
Call and next day contractor came!
Great service, was on time, cleaned up after work was completed and honest about method of payment and what services could be performed.
The service was great. My appliance was fixed faster than I expected. Thank you Don from Russell Repair and thanks to all the employees at Choice Home Warranty for being so helpful and understanding my needs.
The Plummer was polite. He explained all he had to do. Did it quick and efficient.
I have had 2 other warranty companies and this is the first time that I had a good company to come and fix the problem. They also called and set appointment in 2 days. Very happy.
Patrick was very professional and did a great job repairing our washing machine!
Great service from CHW staff. Repairman scheduled within 24 hours. He came prepared with the necessary parts to fix our washing machine.
Professional spokespersons who were able to fully explain the policy.
THE SERVICE TECH THAT CAME TO OUR HOME WAS WONDERFUL. HE PROVIDED GREAT SERVICE AND GOT OUR HEAT TO WORK PROPERLY. THANKS
The agent was very pleasant to work with and responsive to my questions. I am very pleased to be a client of Choice Home Warranty.
Kelly Jackson did an excellent job of explaining the procedure. I look forward to working you CHW.
Geeat service and friendly.
We called to request a repair on both our dishwasher and ice maker. Within a few hours a repair service called to set up a service time. The repairman was very nice, ordered the parts needed and came back a week later to put in new parts. We are very pleased with how our repairs were handled.
So far I have been very pleased with your company, very prompt, very friendly.
My heating portion of my HVAC unit decided to stop working in the middle of a very cold snap here in north Florida. I was very impressed with the responsiveness to my claim and with the contactor contacting me BEFORE the scheduled repair date. AAA Constant Comfort was very courteous and professional and repair my unit before an extremely cold weekend. I am very satisfied with the service I received.
A fantastic Job indeed!!!
The person who reached out to me was very experienced, professional and knowledgeable of the Choice Home Warranty product.
Quickly located the problem that was missed by another company. Parts required so waiting for them to come in so we can schedule a date to complete the job.
Tech called to confirm appt. What impressed me the most was he asked could he come a day early. He was in & out less than 10 min & more importantly, he cleaned up his mess. Will recommend CHW to my neighbor.
Enjoy the service. Reply is generally pretty quick. Like the option of bring in my on company or person if one is not timely coming from Choice. Like to email confirmation process.
I was not happy with the first company that came out to fix the plumbing under my kitchen sink, but very happy with the second one you sent. He seemed to know more about what he was doing. It seems to be working fine, now. Thank you.
Rob Solerno was extremely helpful with the purchase of our home warranty, explained everything to us in detail. Very happy with his service.
I worked with Francis Charlamagne and he was excellent. I am very nervous about moving to Choice after being with your competitor for 24 years. He helped make the transition seemless. He answered all my questions and provided me with the information I needed to make my decision.
I have experienced using Choice Home Warranty twice. Each time they were very responsive, prompt, and kept me informed of each step being taken to resolve the issue.
Everything with my claim went well. This is the first time that my appliance was not able to be repaired.
Everything was taken care of Professional and quickly.