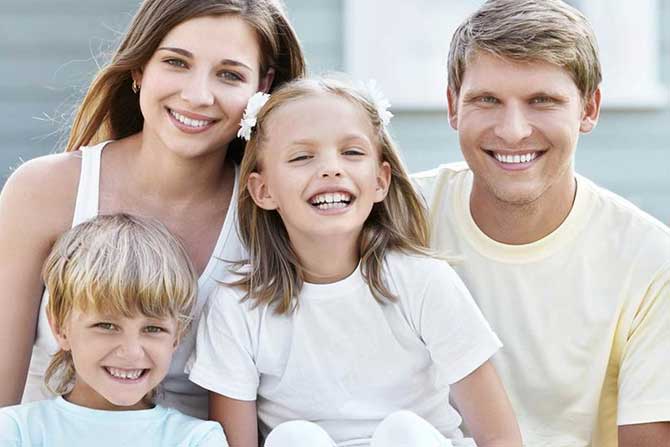 Choice Home Warranty provides support for unforeseen home repair.
As a national warranty company, we offer two different plans with straightforward pricing; the Basic Plan and the Total Plan. If you pay annually, you can expect to save money depending on the plan and specific coverage you choose.
Purchasing one of our plans does not require a home inspection. Our plans cover most major appliances and systems such as AC's, electrical, plumbing, ductwork and more. The appliances we cover include dishwashers, washers, dryers, refrigerators, whirpool tubs, and much more.
You may customize your plan with additional coverage and the service call fee remains the same irrespective of coverage details. This allows for peace-of-mind without a large upfront cost to repair your broken systems.
Please consider reading some of our many reviews below from actual consumers who have experienced our stellar service.
---
All Reviews & Testimonials are written by actual CHW customers who have made a claim on their broken system or appliance. Reviews provided by customers are not altered in any way. CHW utilizes the feedback from consumers for training and quality purposes.
All of the reviewers on these pages have been provided with the benefit of a free month of service*, valued at $40.00, for their willingness to provide a timely review of their claims experience.
CHW utilizes the feedback from consumers for training and quality purposes.
I was surprised when the Repairmen arrived early. He asked a few questions, went to work and was done in about 10 minutes and was gone. I am completely satisfied!
Company called and came out earlier than expected, outstanding.
The entire process went smooth. Ron, the tech for Tymeles Appliance Repair in Pearland Texas was excellent. He was scheduled for Monday but even came on Sunday since he was in the area. Great Service!
Excellent value for the price.
I have been with CHW for approx. 8 months and I really like the service received. My air conditioner was malfunctioning and when I called them, they had someone scheduled to fix it the next day. The company they chose to repair it was great...well trained and the problem was fix upon first visit. All I paid was $45.00 up front the CHW took care of the rest of the bill. This is the first time I've had coverage for home appliances. CHW was referred to me by a family member and they had nothing but good things to say...now I understand why. My wife and I feel secure and comfortable that that we are covered by such a capable and dependable program as CHW.
Choice warranty is a good choice,they take care of my AC as soon as possible by sending a very good Technician.Job wel done,highly recommended!
Excellent job by Scott from Advanced Plumbing Services.
As always a fair evaluation and acutal replacement of a worn out garage door opener.
I like the services by phone. Thank you
Cool heating was prompt polite. He can always be our service mam.
The service technician was timely and explained the reason for the problem. The service by CHW was excellent from follow-up to resolution.
All went well, I am pleased with the service.
I was very pleased with service from Choice and Raynor Garage Door Co. My garage door opener is working fantastically.
Service man was polite and cleaned up after he was done. I would recommend to all my friends and family.
Air Renovations came on time repaired my heating unit 100 percent.
Our air conditioning broke down on one of the hottest days of the summer. Of course the repair men were busy. They told us it would be two days. I text the gentleman that my husband had a heart condition and they showed up the first night @ 9:00pm. Very Happy! A few weeks later our dryer broke, that service man was the next day. Great Job, again very HAPPY!
CHW sent the technician from Lone Star Appliances. They are very good sevice and quick. Thanks.
Best decision ever made was signing up with CHOICE!!! The process to start a claim was easy, technician was top notch, made repairs in timely manner and so thorough!! We are highly satisfied customers!!!
Better services less price
I entered in a service claim for my AC on a Saturday and a technician was at my house the next day, Sunday! I was very pleased with the quick response and the company they sent out. He was very professional and knowledgeable.
Every thing went smooth. Thanks!
The claim experience was so simple. I requested a claim online through your website & received a confirmation immediately along with 'what happens next' instructions. The service company showed when they said he would & repaired our appliance. Just that simple.
We found we had an issue with our septic tank while on vacation. I contacted Choice Home Warranty on Sept 24. By Thursday it was scheduled for diagnosis by the next day Sept 28. It was completely repaired on Monday Oct 1 and my service provider was paid immediately. All in all a great service on all parts.
Very quick to get my issue settled
My disposal stops working. I put in an online request for repair, I got a call the next morning and the repairman came the same day and fix the problem. I cannot be happier with the service.
Very professional and understanding the needs of myself
The Repair company for our washer and dryer provided excellent response and service.
The technician that came out to fix our AC/Heat issue was very professional. He wasted no time in getting the system back up and running!
Mr. LEE was both knowledgeable and efficient.I hope in the future should my ac unit need attention,Mr Lee would be the one to come out to fix the problem.
Fast and easy with no issues
I have to rate Choice 10 on the scale from 1-10, Excellent Job. I had have other home warranties before but I quick them for bad service. I never seen this done before I make an online claim like yesterday and the next day in the am the electrical technician was knocking at my door to fix the malfunctioning outlet I did not even have to speak with someone on the phone. Of course, I am going to recommend Choice Home Warranty to my family and friends. Money well invested.
The plumber was professional and the issue was resolved. He had knowledge.
First time use of service. I was contacted by a service representative shortly after submitting a claim. The plumber I needed came days before the expected appointment time. he was very efficient , explained the problem and then fixed it. Very happy with total experience for first time use of program.
get the service notification & update details on timely manner
Everytime I have an issue, CHW always comes thru and without a hiccup. On point and they always call to confirm appointments with whomever they hired to do repairs. Love them!!!
YOUR SERVICE REPAIRMAN OF "CERTIFIED MAINTENANCE" FOR MY A/C UNIT AT 7682 MADISON CIRCLE IN UNION CITY, GA. WAS WAS PROFESSIONAL AND PROMPT. HE WAS EXCELLENT AND I WOULD USE HIM AGAIN. THANK YOU
Very fast scheduling, Highly trained Technician who fixed my problem with amazing speed! Five-Star service!
Got my 30 year old air conditioner replaced fairly easy. Just a few bits of confusion from customer service but overall it only took about ten days to get it installed. The new one works great.
The Choice representative I worked with helped me to renew my policy with confidence. He was very patient and knowledgeable and answered all of my questions.
Richard Kelly, Account Representative was courteous, efficient and helpful. He explained everything I wanted to know and answered all my questions in a timely fashion. Good job, Mr. Kelly!
Choice Home Warranty is the best! I was previously with Am. Home Shield. They were fine until I actually started to use them for covered items. Then, they doubled my premium! CHW has been better overall in all of the necessary areas! Their service fee is outstanding ($45), and the problem is fixed within a day or two. I am very impressed with Choice Home Warranty and recommend them to everyone!
I wrote a testimonial on the company that did the service for my Fridge in a different request. I meant to tell Choice Home Warranty that you have always been very efficient when I had a problem with anything.You are always friendly and on spot with your service. Thank you very much for great service. I recommend other homeowners that they should call you.
Great experience!!! Called Thursday and appointment the next day! Smith Services did a great job. Kudos to Choice Home Warranty.
The best home warranty I have ever had they are very professional and they get someone out really fast they also send out very professional service people.
Technician very professional and knowledgeable.
Quick, courteous response to requests. Very organized procedures. Reliable service providers.
Fast turn around time. Professional service people and service.
The service was excellent.
Home Choice Warranty came with our house as part of the sell. We had a problem with our dishwasher and upon calling for service, a repair contractor was at our house a day after calling. Parts were ordered and when they were delivered a week later the R.C. came and installed ( which fixed our problem) the very next day. Home Choice Warranty is fantastic, quick and reliable from our one experience with them.