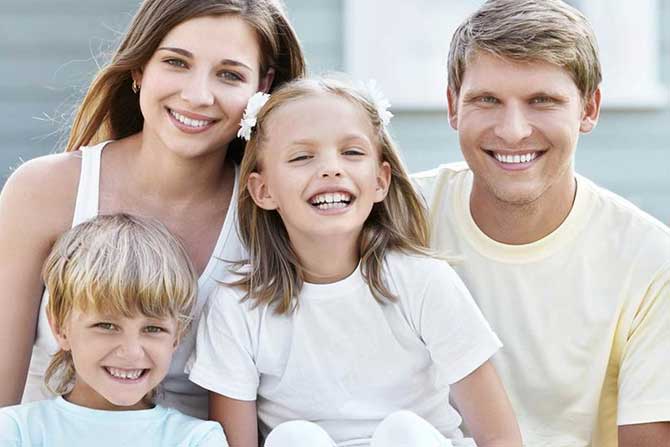 Choice Home Warranty provides support for unforeseen home repair.
As a national warranty company, we offer two different plans with straightforward pricing; the Basic Plan and the Total Plan. If you pay annually, you can expect to save money depending on the plan and specific coverage you choose.
Purchasing one of our plans does not require a home inspection. Our plans cover most major appliances and systems such as AC's, electrical, plumbing, ductwork and more. The appliances we cover include dishwashers, washers, dryers, refrigerators, whirpool tubs, and much more.
You may customize your plan with additional coverage and the service call fee remains the same irrespective of coverage details. This allows for peace-of-mind without a large upfront cost to repair your broken systems.
Please consider reading some of our many reviews below from actual consumers who have experienced our stellar service.
---
All Reviews & Testimonials are written by actual CHW customers who have made a claim on their broken system or appliance. Reviews provided by customers are not altered in any way. CHW utilizes the feedback from consumers for training and quality purposes.
All of the reviewers on these pages have been provided with the benefit of a free month of service*, valued at $40.00, for their willingness to provide a timely review of their claims experience.
CHW utilizes the feedback from consumers for training and quality purposes.
I am so satisfied with you guys. Worry free, just one call and problem fixed.
I have nothing less to say about my dealings with CHW than EXCELLENT, all the way from the sales person I got my contract with, to the people that have been here fixing my problems!!! I WILL definitely renew my contract!!!
The technician that was sent to repair our furnace was friendly and professional. We were up and running right after the parts came in. Very satisfied with the entire process!
I received prompt excellent service to repair my oven.
I had the absolute worst experience with American Home Shield, I had been with them since I purchased my home in 2015 and I had never called or used their services but their customer service is the absolute worst. I decided to search for a new home warranty and ran into all of the great reviews of Choice Home Warranty. I filled out an estimate online and received a phone call very shortly. I spoke with your representative, Anthony Mignosi and his professionalism was absolutely refreshing! Anthony's customer service skills were exceptional and I know I made the right choice to switch, I couldn't be happier and will definitely be referring clients his way!
Great ac representative who was polite, courteous and on time with his appointment. Very knowledgeable.
Happy with Choice for a very quick service!
I called their business to see if they could come a little earlier because I had made plans to be somewhere. The receptionist wrote their time earlier, then called that a.m. to check if they could come even earlier. Fine! They had to go back to the shop to get a different flapper for my toilet. They were friendly, even to my dog. They were efficient, and now my toilet flushes the way it should!
I am so happy with Choice Warraty. They take care of my problem immediately and also they have a excellent and honest (staff-tech) companies.
Everything was handled promptly and the service people were excellent.
Lee & Frank of ALL COUNTY MECHANICAL provided excellent Service
Choice had responded to our issue in a timely manner and provided us the options. Representative was knowledgeable and had resolved the issue in very timely manner. We are very happy with the set provided.
Century Appliance in Houston, Texas friendly and professional service, short wait with excellent service. Very pleased and would recommend their service to others.
It remains to be seen how the plan works in action but I was well pleased with the two reps I have dealt with so far. Very knowledgeable and friendly and easy to work with. Hope everything goes as smooth as the first steps.
I was checking into Choice online. Before I had even finished, Barry Turner called me. answered all my questions, advised me of a policy for seniors which would save me a lot of money over a period of time, and signed me up. Result: one very happy customer.
The furnace stopped working a few days after I got the keys to my first home. Temps were getting down into the low 30s and I started to worry my pipes may freeze. CHW was very helpful and promptly sent a technician out to correct the issue.
I have used Choice Warranty in the past for my rental property and thought it would be a good idea to have my personal property covered as well.
The lady I spoke with was extremely helpful and concerned. We were able to reach an amicable agreement. She was a pleasure to deal with.
From the time of contact to the repair was expedient and the professionals they selected were truly professional.
Work was done no problem!
The young man I spoke with was very polite and willing to explain any of my questions. He even offered me a senior citizen discount which helped keep the cost down.
CHW has been excellent, contractors have done great job as well.
We had a very quick response to our need for service. Within an hour we had a call from the local repair place and a tech the next day. Our experiences with Choice have been very positive. If they weren't, I wouldn't have signed on for a few more years with them!
Choice Home Warranty really help me to save money and, Precious really took care of me and informed me about my warranty as well as other information that I inquired about thank you precious for taking care of me thank you Choice Home Warranty.
The response to my claim was quickly addressed and the repair scheduled was set right away.
Quick response! Contractor was identified immediately, and promptly assigned.
Choice Warranty answered our request for repair, contacted M&S Services and had an appointment created within a few hours. Great service by the technician who came out and repaired our garbage disposal.
The CS Rep was timely in taking my repair order request. The service tech responded promptly and scheduling was excellent. The work was completed in a timely and professional manner.
Love the technician that came out, very nice and professional.
All repairmen were very professional and courteous.
My claim was handled quickly and to my complete satisfaction. this was my first claim. I'm looking forward to a continued relationship with home Choice Warranty. Thank you, Will.
On November 16, my carbon monoxide detectors activated. The fire department confirmed the presence of CO and shutoff furnace. Choice was contacted and dispatched Allen's HVAC Services on same day. Thanks Choice and Allen for the professional response to our emergency.
Very, very pleased with the service I received.
Anthony did a great job answering my questions and when we were finished he saved me about $275.00.
Fast and efficient was the service we received for our problem. I could not ask for better -- thank you for saving the day!! I am so happy!
The salesman was very informative and answered all my questions. I felt comfortable that I was making the correct decision with going with the 5 year plan. I had checked out several warranty programs and this one was rated #1 so as a senior I felt this was the company to go with.
Excellent choice for a Home Protection. I'll recommend it to anyone that needs coverage for your Home Appliances.
Very polite and determined technician.
Excellent on my Microwave oven repair service.
The Veterans program is outstanding and the prepaid saves us a lot of money. Good show Choice Home Warranty.
They came in and fixed the disposal but also asked if they could upgrade it and since this houses is only 6 yrs old and old disposal gave up already I said sure. They were curtious and polite and at times funny.
Both required repairs were handled very fast and done with great communications with the technitions. Very happy with the service!
Outstanding service! I put in my first claim and received outstanding service the next day by AUL Plumbing, LLC
Choice Home Warranty was prompt with our claim and had us back up and working in 48 hours!