What is a Home Warranty?
A home warranty is a protection plan that offers coverage for common home repairs. For a simple annual fee, this type of plan offers financial security from unexpected problems with your home appliances and systems that are not covered by your homeowners' insurance.
As of 2019, home warranties allow homeowners to pay an annual fee for repair and replacement service of covered appliances and systems. A home warranty is also known as a service contract.



Key Benefits
of Choice Home Warranty
What Does a Home Warranty Company Cover?
A home warranty, as defined by the Cornell Legal Information Institute, is "a service contract that covers a major housing system–for example, plumbing or electrical wiring–for a set period of time". These contracts protect home owners from high repair costs. Home warranties cover sudden appliance breakdowns and system failures. These are not covered under an insurance policy. With a home warranty, you'll be covered if your refrigerator stops running or your plumbing backs up. That saves you money and time. Our service contracts promise fast service for covered issues. They protect for your home, budget, and time. A home warranty covers systems and appliances in the home that suffer from wear and tear. The amount of coverage is chosen by you. You can choose a custom plan that best suits your home. A typical plan covers:
Heating systems and ducts
Plumbing systems
Electrical systems
Water heaters
Kitchen appliances, including your oven, range, stove, cook top, dishwasher, and built-in microwave
Garbage disposal
Whirlpool bathtub
Plumbing stoppage
Garage door opener
Exhaust fans
Ceiling fans
If you would like deeper coverage, opt for a more complete plan. A Total Plan from Choice Home Warranty includes all of the above as well as your:
Air conditioning
Refrigerator
Clothes washer
Clothes dryer
You can adjust your plan to include more coverage. This lets you to build a plan that's only what you need for your home. Some of the optional items you can cover include:
Pool and spa
Central vacuum system
Well pump
Roof leaks
Sump pump
Septic system and septic tank pumping
Second refrigerator or a stand-alone freezer
Tailor your warranty to cover the systems that matter most. You may be concerned about the age or safety of any parts of your home. You can build a plan that protects those things. Your system may need broad repairs or to be replaced. Your warranty offers all the coverage you need for the problem. A likely disaster becomes a minor item on your to-do list.
How do I request service?
• Click to Visit Our Online Account Center • Or Call 1-888-531-5403
First Month FREE*! Sign up today and save…
Purchase any single payment home warranty plan today and the first month is on us.
Which Is the Best Home Warranty Company in 2019?
Since it began over 11 years ago, Choice Home Warranty has stayed true to its mission of protecting homeowners, buyers, and sellers. We offer the best service in the industry at the lowest cost. Choice is the best home warranty company for thousands of happy policy holders because we listen to our customers. This means we can give them the coverage and quality of service they deserve. Don't take our word for it. See what people are saying about Choice Home Warranty and why it is consistently recognized as the best home warranty company.
Home Warranty Benefits
Appliances and home systems break down. This cannot be avoided by any homeowner. The high cost of repair or replacement can be avoided with a home warranty. Here are some of the benefits of owning a Choice Home Warranty:
Save Money – Avoid paying for repair or replacement of your appliances and home systems each time they break down or malfunction.
Peace of Mind – Rest assured that your home appliances and systems are covered when service is needed. You are covered even if it is due to normal wear and tear.
Convenience – With Choice Home Warranty, you never have to go out and look for the right service professional. Simply call our 24/7 customer service and we will send the right professional to your home.
Customization – Don't pay for coverage you don't need. Customize your plan and only pay for the coverage that applies to your home and situation.
Free Month – Sign up today and enjoy a full month of free service.
Is it Worth it to Have a Home Warranty?
Home warranties are often confused with insurance plans. They are often called home warranty insurance. Insurance can help if your home is damaged by a severe storm or fire. It also helps if you are the victim of vandalism or theft. It does not take care of the kinds of expenses covered by home warranty plans. A home warranty company protects you from issues that come with with decay or damage. This damage is often a result of normal use of the major appliances and systems in your house. A Choice Home Warranty plan is a smart purchase for any homeowner. Handling common home repairs is hard and takes a lot of time. You do not want to be left to manage the details on your own. With a home warranty, all is taken care of with one simple phone call. Though many repairs are not expected, there are several factors that can inform you of the need for a full home warranty plan. If you have older appliances or an older home, repairs are far more likely. A home warranty plan is a smart investment that ensures your home and appliances are always in safe and working condition. It does not matter how much wear and tear they have had over time. Home warranty companies are also good for homeowners who don't have the time, expertise, or money to handle home repairs. With your home protection plan, you will have a pre-screened licensed technician come out to service your request. Get a free quote today and find out why Choice Home Warranty is recognized as the best of all home warranty companies of 2019.
*
Click Here
to view complete limits of liability and any exclusions. CHW offers service contracts which are not warranties.
What Is the Average Cost of a Home Warranty?
Home warranty plan costs vary based on the homeowner's:
Place of residence
Desired level of protection
Dwelling size
Type of home
Families can choose between total and basic plans. This depends on the type and number of appliances they would like included in their plan. There are also options to cover features like a pool or septic system. You can get a quick quote online and get a better idea of how much your home warranty plan will cost. Make a wish list of what systems you want covered before you sign up. You can work with a customer service rep to go through your wants and needs. We will help you find the plan that is best for your family.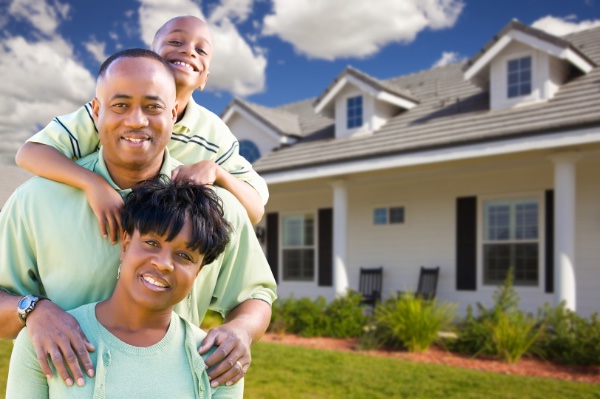 Who Should Pay for a Home Warranty?
A home warranty is smart if:
You plan to purchase a home.
You have older appliances.
You don't have access to an emergency fund for repairs.
You want to simplify home repairs and replacements.
What is the Difference Between Home Warranty and Home Insurance?
The difference between a home warranty and home insurance is coverage. A home warranty covers appliances and systems in your home that will require repair or replacement. An insurance policy does not. A home warranty acts as a service contract to lessen the costs of owning household items that fail after time. These items would be covered, depending on the extent of your coverage:
HVAC (air conditioning system)
Dishwasher
Water heater
Pool pump
An insurance policy only covers pieces of the home that need to be serviced or replaced due to unexpected damage. This could be from hurricanes, lightning strikes or fire. If a household appliance is not working properly, it would not be covered under a home insurance policy. In short, a home warranty will cover home systems and appliances that fail from normal wear and tear. Insurance will not. A home warranty is a good investment since it will be used at some point. This is because all home systems and appliances will fail with time. Having both policies secures your investment. It also relieves your fear of pending costs.
What is a Home Protection Plan?
A home protection plan is the same as your home warranty. It defines the coverage for repairs or replacements. When you are ready to use your plan, simply contact our Claims Department at 1-888-531-5403. Explain your needs to a customer service rep or submit a claim online. Our customer service center is available 24 hours a day, 7 days a week, 365 days a year. We will connect you with qualified repair professionals in your area. You don't need to research local service providers or shop for the best pricing when you're covered by a home protection plan. The repair process is simple. Other than a trade call fee and any deductibles, the cost of repairs are covered. When your service provider arrives to handle the repair, there is nothing more you need to do. If an item cannot be repaired, your plan will replace it. A home protection plan offers peace of mind all year. You will not have to worry about steep expenses from major repairs or replacements. Explore your options with care to find the best fit for your home and lifestyle. Now you have low-cost coverage that meets all your needs.
*
Click Here
to view complete limits of liability and any exclusions. CHW offers service contracts which are not warranties.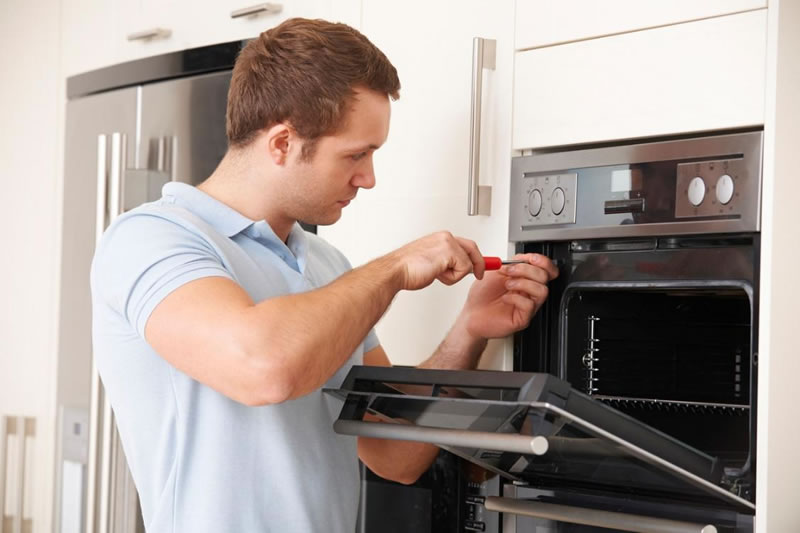 Can You Get a Home Warranty After Purchase?
You can get a home warranty after buying a home or appliance. Many homeowners realize after buying a home that the appliances are very old. This does not prevent them from purchasing a warranty to protect those appliances before they begin to fail. Also, many homeowners decide to buy a home warranty for the first time when they are selling their house. By doing this, the seller can often get a higher price for their home and improve their chances of selling it quickly.
How It Works
Purchasing and using a home warranty is easy. Follow these easy steps to protect your home and appliances:
Choose the right home warranty plan for your needs
Get a free quote
Request service when a covered item breaks
We send a certified technician who has been through our rigorous vetting process to repair or replace your item