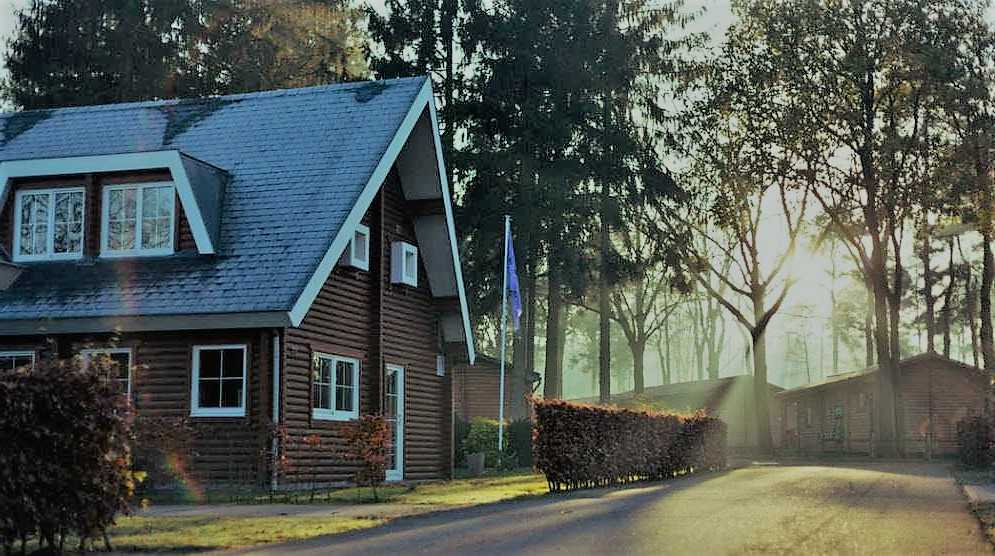 Connecticut is quite small in area, only about 5,500 square miles, making it the third smallest state in the nation. In fact, it measures only about 70 miles north to south. However, it makes up for its size with its population. With over 5.5 million residents, Connecticut is one of the most densely populated states in the U.S. This results in just over 738 people per square mile, making this tiny state fourth in population density.
And no wonder, as part of the New England states, it is bordered by New York to the west, Massachusetts to the north, Rhode Island to the east, and Long Island Sound along its southern border. Sporting 250 miles of shoreline along Long Island Sound to explore and enjoy, as well as many lakes and rivers, Connecticut is a prime destination. It also boasts 32 state forests and more than 90 state parks. With all of Connecticut's natural wonders to appreciate, it might be easy to overlook protecting your Connecticut home with a home warranty.
With mostly flat, sometimes hilly terrain, subject to winds from the east, north and south driving the weather, Connecticut has a relatively moderate, comfortable yet widely changeable climate. Summer temperatures average between 70° and 75°F. The average temperature in January is about 26°F, but areas along the coast will have more moderate summers and winters than farther inland. Precipitation is well distributed throughout the year, with approximately 49 inches of rain, and 38 inches of snow to be expected each year, along with 194 days of sun.
One of the 13 original colonies, becoming the fifth state in 1788, Connecticut is rich with American History. It has been named the "Constitution State," probably because the Fundamental Orders of Connecticut, written in 1639, is largely considered to be the first written constitution. In fact, Connecticut is a land of many firsts and bright inventions. To Connecticut's credit are the first law school in the U.S., the first telephone book, the first car insurance issued (at Hartford), the first helicopter, the first television set, the first hamburger and the first nuclear submarine, the USS Nautilus, to name a few.
Some of Connecticut's history is felt in its many small towns, which still have village greens and the occasional water wheel.  Most of the residents live in the cities, however, there is no large city to speak of. The largest city is Bridgeport, with over 140,000 people. Next, is New Haven with approximately 130,000 residents. Connecticut's capital city, Hartford, is 4th in size, with only about 124,000 people living there in 2018. Bordering New York to the west, Fairfield County is Connecticut's most populous and many of its towns are like suburbs of New York City, drawing in a lot of people.
Wherever you live in Connecticut, whether a city or small town, a home warranty protects you against damages to your home's systems and appliances when unexpected problems come up. It provides protection beyond and in addition to what you can get from your homeowner's insurance. In fact, a home warranty from Choice Home Warranty will even cover you for simple wear and tear.
Protect Your Connecticut Home and Appliances
Connecticut home values are rising, up 4.3 percent from last year, and are expected to rise another 4.1 percent by next year, according to Zillow. Approximately 67 percent of people in Connecticut own their homes; and, the median home value here is $269,300. Grand Victorian homes, with their curved towers and turrets are more common here than elsewhere in the country.
If you are planning to sell one of these Connecticut homes, it makes a lot of sense to protect it with a home warranty. Home warranty companies will cover your critical systems and appliances while your home is on the real estate market, then the coverage can be transferred to the new homeowner for the coming year. With a Connecticut home warranty, you don't have to worry about costly repairs during this already stressful time. In addition, 8 out of 10 home buyers feel more confident purchasing a home with a home warranty already in place. So, having a home warranty increases the marketability of your home.
When purchasing a home in Connecticut, wouldn't you want to know that the critical systems and appliances in your new home were covered if something went wrong after you took possession? After all, a home is a major investment. Having the protection of a home warranty can give you the peace of mind to know that your covered systems and appliances will be repaired or replaced without another big outlay of cash.
Approximately 35 percent of Connecticut homes are heated by natural gas. Another 45 percent of people use fuel oil or other petroleum products to heat their homes. This is compared to just 5 percent across the U.S.
With almost 72 percent of Connecticut homes having been built before 1979, it wouldn't be hard to imagine that many systems and appliances in these older homes would need to be repaired or replaced. In fact, some appliances will have been replaced more than once. The average life of most household appliances is between 9 and 15 years. In Connecticut, where you get almost 32 percent more snow, and 20 percent more rain than the national average, doesn't it make sense to want to protect yourself and your home?
Imagine waking up one snowy morning to a frigid house because the furnace broke down, or to a cold shower because the water heater was on the fritz. A Basic protection plan from Choice Home Warranty will cover your heating systems and ductwork so you won't have to go without your necessary comfort during the chill of a Connecticut winter.
Your water heater is also covered under the Basic Plan. The average life span of a water heater is about 12 years. The cost to replace one, especially a gas water heater, could be well over $1,000. With a Connecticut home warranty, you can rest easy, knowing that you are covered for any necessary repairs. And, if your water heater can't be repaired, it can be replaced under your protection plan with Choice Home Warranty.
The Basic Plan also covers critical home systems such as your electrical system and plumbing system. With this plan, you can call for service when things first start to go wrong, rather than wait for a total breakdown. That way, you can be assured of the consistent, proper functioning of your important home systems.
Why is a Home Warranty Necessary in Connecticut?
The weather is always changing in Connecticut. It can vary from week to week, even day to day. Summer temperatures can sometimes soar to above 90°F during a heat wave, or drop to 60°F, while winter temperatures can drop to zero or below for brief periods over all areas of the state. Add humidity and you have potential trouble for your systems and appliances. A home warranty in Connecticut can be there for you when things do go wrong.
During a heat wave, it is important to have your air conditioner at peak performance. Upgrade to a Total Plan and it will be covered. And for those long, lazy days along the beaches of the Long Island Sound, you'll want your clothes washer and clothes dryer in working order to wash away the sea and sand. A Total Plan from Choice Home Warranty covers both as well.
Connecticut sits in what is called the "prevailing northwesterly" which is an easterly airflow that brings a great number of storms to the state each year. Not only that, but cool damp air coming in from the North Atlantic can bring serious winter storms, the "northeasters." While Connecticut sometimes experiences tornadoes, these northeasters are the most serious weather hazard, as they bring heavy rain, strong winds, and heavy snowfall.
Flooding has also been a problem periodically from hurricanes along the coast, and severe thunderstorms will plague the Connecticut River valley. In fact, you can expect at least 20 to 30 days of thunderstorms each year, mostly in the summer. With a home warranty you can be assured that your home's covered systems and appliances will be in the best of shape to prepare for the worst of the region's conditions. In fact, Choice Home Warranty has limited add-on coverage for roof leaks if that is something you are interested in.
For those who live in more rural areas of Connecticut, there is also add-on coverage for well pumps, sump pumps, and septic systems. There is even an add-on coverage for septic tank pumping. With Choice Home Warranty, you can tailor your plan to fit your needs.
What if those needs include cooking up hot lobster rolls, steamed cheese burgers, or even a New Haven Style clam pie? You wouldn't want to have to deal with a broken oven, cooktop or microwave at a time like that. The Basic Plan covers your oven, range, stove, cooktop, dishwasher, and built-in microwave. It also covers that all-important garbage disposal. What kitchen can do without one of those? Plumbing stoppages? No problem. And, with a Total Plan, you can cover your refrigerator to keep all your left-overs fresh.
Do you keep a second refrigerator or a stand-alone freezer? These can both be added on to your protection plan as covered items. After all, they represent a significant investment, not only for the appliances themselves, but for the foods you store in them. Keeping them in good working order is a must.
What Does a Connecticut Warranty Cover?
| | | |
| --- | --- | --- |
| Covered Items* | Total Plan | Basic Plan |
| Air Conditioning System | | |
| Heating System | | |
| Electrical System | | |
| Plumbing System | | |
| Plumbing Stoppage | | |
| Water Heater | | |
| Whirlpool Bathtub | | |
| Refrigerator | | |
| Oven / Range / Stove | | |
| Cooktop | | |
| Dishwasher | | |
| Built-In Microwave | | |
| Garbage Disposal | | |
| Clothes Washer | | |
| Clothes Dryer | | |
| Ductwork | | |
| Garage Door Opener | | |
| Ceiling and Exhaust Fans | | |
Optional Coverage
| | | |
| --- | --- | --- |
| Pool / Spa | Well Pump | Sump Pump |
| Central Vacuum | Limited Roof Leak | Septic System |
| Second Refrigerator | Stand Alone Freezer | Septic Tank Pumping |
*
Click Here
to view complete limits of liability and any exclusions. CHW offers service contracts which are not warranties. ** See policy for specifics on response times. ***CHW reserves the right to offer cash back in lieu of repair or replacement in the amount of CHW's actual cost (which at times may be less than retail) to repair or replace any covered system, component or appliance.
How Do Connecticut Home Warranties Work?
Requesting service under your Connecticut home warranty is easy. Whenever you have a problem with a covered system or appliance, just call customer service and your home warranty company will connect you with a service provider who can make the repairs that you need. Choice Home Warranty only uses service providers who are highly rated, licensed, fully insured, and carefully examined before they are ever sent to your home. This ensures that you experience the highest degree of satisfaction with the repair services provided under your home warranty.
At the first visit, you'll need to pay a small service fee, but all eligible repairs for that system or appliance will be covered by your protection plan after this. With proper coverage in place, you only need to be concerned with having a modest repair fund on hand to pay for service fees if things go wrong. You won't have to worry that one major repair or replacement will decimate your entire savings or emergency account.
If the repair technician finds that your covered item cannot be repaired, your home warranty covers a replacement. This is especially valuable in Connecticut where so many of the homes are older and have older appliances approaching the end of their useful lives.
If you'd like a comprehensive protection plan, a home warranty from Choice Home Warranty provides an attractive option. With two plans available, as well as add-on coverages, you can create a plan that meets your individual needs. Additionally, add- on protection for pools, spas, and central vacuum systems are available to accommodate a full spectrum of homeowners. Whatever your needs, there is a plan option available for you.