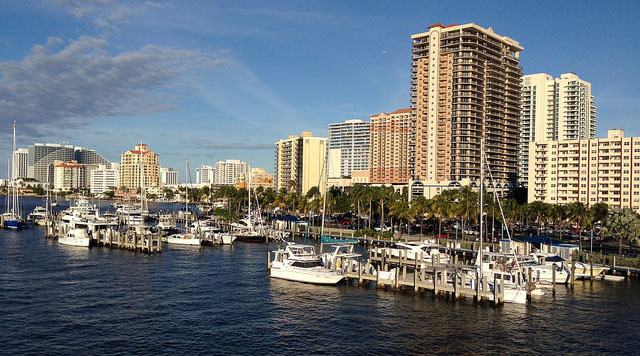 The importance of having a home warranty for your systems and appliances cannot be ignored. As you may know, this annual contract covers for repair and replacement of systems and appliances in case of normal wear and tear or if it breaks down. Choice home warranty Florida complements your standard homeowner's insurance, offering coverage for the essential items that insurance typically leaves out. You shouldn't ignore getting a home warranty by the mere fact that you have a homeowners insurance cover. Note that these two insurance covers differ greatly. Just to mention, homeowners insurance covers a limited number of home or building items. It majorly deals with the exterior part of a home. On the other hand, Choice Home Warranty deals with interior items such as heating and cooling systems, plumbing systems to kitchen appliances. Besides, homeowners insurance is a compulsory cover that one must take for mortgage to be processed. Home warranty isn't compulsory but a prudent step towards securing your property. It ascertains repair or replacement in case of unforeseen events or breakdowns.
Protect Your Florida Home and Appliance
The Floridian climate can put a significant amount of wear and tear on home appliances. Thanks to the year-round warmth, many homes feature a washer and dryer that is situated in the garage or another exposed part of the home. The average humidity levels in Florida are in the 70s throughout the state. As you might suspect, moisture and electric appliances don't mix well. Items that exposed to the moisture and related conditions often may experience more short circuits and a shorter overall lifespan. If your appliances are in an area without air conditioning, they will face Florida's heat. A refrigerator stored in your garage will have to work even harder to stay cool. That heat can cause damage to an already-hot washer or dryer as well. With tourist destinations scattered liberally throughout the state, Floridians have plenty to keep them busy, but a weekend schedule packed with visits to the Wizarding World of Harry Potter or explorations deep into the Everglades can leave you with a mountain of laundry to deal with from all those days of play. Make sure you are equipped with appliances that can keep up with your schedule. A home warranty will help you handle home repairs related to these appliances if you have the right plan. If your appliances are exposed to the elements, look specifically for a home warranty that will cover them, so you have ready assistance if something goes wrong.
Why is a Home Warranty Necessary in Florida?
According to the United States Energy Information Administration, Florida homes use 40 percent more energy than the United States average. About half of energy use in Florida is from appliances, electronics, and lighting. Air conditioning accounts for 27 percent of energy use, which is far higher than the national average of 6 percent. On the other hand, space heating uses just 9 percent of residents' energy in Florida, compared to 41 percent in the rest of the country. In the sunshine state, a home warranty is a valuable way to protect yourself from long, sweltering days without that air conditioner that is so essential here. Though a basic plan only includes ceiling fans and heating systems for your home comfort, a Total Plan will include your air conditioner, which is a smart choice for Florida homeowners. The Total Plan also adds coverage for additional appliances including your clothes washer, clothes dryer, and refrigerator. Enjoying such importance of a home warranty requires that the warranty is taken during the purchase or sale of a property. Home warranties protect buyers and sellers from various surprises and unexpected costs. It also gives a home the necessary edge during real estate sales. For buyers, home warranty offers great budget protection when you need it the most. On the other hand, sellers benefit from home warranty as it can translate to faster and better sale, avoiding repair issues during closing. It provides reassurance to buyers and sellers alike. Listed below are some of the ways everyone can benefit from a home warranty. For buyers agent:
It helps making the clients happy
Increases opportunities for referrals
Decreases the post-sale liability. If the covered items break down, the new owner contacts the home warranty company repairs and replaces the item.
It increases the buyer's confidence in purchasing the home
For the listing agent:
It helps make the clients happy
It strengthens the listings, making the property stand out in the market
It reduces risks arising from disputes related to broken systems and appliances
Decreases stress during the listing period. This is because the home warranty company takes care of the covered items if they break down.
It increases the opportunities for referrals
For the buyer:
It protects budget from costly repairs
It provides an easy time and a time-saving way of finding repairers and service providers when the covered items break down
It provides security for unlimited service calls besides the flexibility of 24/7 service requests
It protects the covered home appliances and systems for the entire year.
For the seller:
Coverage while your home is on the market – in case the covered item breaks down or an issue arises during the home inspection phase, the home warranty company will be there to help. This allows you to focus on other priorities like selling the property.
Powerful marketing tool – buyers will have more confidence in a house being sold with a home warranty. Having a home warranty will make the seller's property stand out from what other sellers offer. Sellers should let their prospective buyers be aware that their home and budget are covered from unexpected repairs and replacement of systems and appliances.
Prevents post-sale disputes – disputes often arise when the new owner discovers some broken items in the house. However, with a home warranty, you will be certain that any repairs or replacements will be done in haste.
What Does a Florida Warranty Cover?
Home warranty contracts protect home systems, and appliances homeowners depend on every day. Typically, this contract covers major components such as the heating and cooling system, plumbing, electrical and more. It may also cover some regular appliances such as stoves, dryers and refrigerators. Below is a clear outline of some of the categories covered by Florida home warranty.
| | | |
| --- | --- | --- |
| Covered Items* | Total Plan | Basic Plan |
| Air Conditioning System | | |
| Heating System | | |
| Electrical System | | |
| Plumbing System | | |
| Plumbing Stoppage | | |
| Water Heater | | |
| Whirlpool Bathtub | | |
| Refrigerator | | |
| Oven / Range / Stove | | |
| Cooktop | | |
| Dishwasher | | |
| Built-In Microwave | | |
| Garbage Disposal | | |
| Clothes Washer | | |
| Clothes Dryer | | |
| Ductwork | | |
| Garage Door Opener | | |
| Ceiling and Exhaust Fans | | |
Optional Coverage
| | | |
| --- | --- | --- |
| Pool / Spa | Well Pump | Sump Pump |
| Central Vacuum | Limited Roof Leak | Septic System |
| Second Refrigerator | Stand Alone Freezer | Septic Tank Pumping |
*
Click Here
to view complete limits of liability and any exclusions. CHW offers service contracts which are not warranties. ** See policy for specifics on response times. ***CHW reserves the right to offer cash back in lieu of repair or replacement in the amount of CHW's actual cost (which at times may be less than retail) to repair or replace any covered system, component or appliance.
Handling Pools in Florida
Floridians love to go to the beach, but whether you live near South Beach in Miami or Clearwater Beach near Tampa, you probably also have a pool. These are a common backyard feature throughout the state of Florida, where residents can use them year-round. In 2006, the Florida County Property Appraisers' Offices reported over 1 million pools in the state. While a home swimming pool can offer great entertainment and relaxation value, it also comes with a host of new maintenance responsibilities. If you are concerned about home hazards that may affect your pool, consider a home warranty that includes coverage for this feature. Pools and spas are not standard inclusions on a home warranty, but they are an optional add-on that you select when customizing your plan. With this type of coverage, you'll never have to worry about the expense and hassle of handling unexpected issues just before your big pool party. You'll enjoy the coverage and peace of mind you really need.
How to Choose a Florida Home Warranty
When you're purchasing a home warranty in Florida, it's important to consider the unique layout of your home. Where are your major appliances located? How many do you have, and which are the most important? Your core essentials are included in a Basic Plan. This covers your plumbing systems, electrical systems, water heater, and most kitchen appliances. Upgrading to a Total Plan will give you extra coverage for those items most likely to be in the garage or another exposed area, like your washer and dryer. Florida residents should consider optional add-ons carefully, as these offer essential coverage for common items in the state, like a pool. You can also add coverage for roof leaks, which can be a serious inconvenience in a climate that sees daily afternoon showers for much of the year.
Read Everything Carefully
When you choose your plan, make sure you read through the coverage carefully. You're typically responsible for a small service fee when problems are diagnosed. Keep this amount handy in a savings account, and you'll be ready to go whenever there's an issue that you need to use your home warranty on. After this service fee is paid, you're typically covered for both repairs and replacements on qualifying appliances. A Florida home warranty is an excellent way to protect your essential home systems and critical appliances. For a minimal fee, you will enjoy complete coverage for issues related to regular wear and tear. Sign up for the right home warranty plan, and you can rest easy knowing that you're prepared for anything this state may throw at you. Having said that, there are several factors you should look into before contracting a home warranty company. To begin, there are several Florida home warranty companies out there. When making the selection, as yourself the following questions.
Do you already have protection?
New systems and appliances often come with their own warranties. For instance, heating and cooling systems come with several years of warranties from manufacturers. This is a symbol that the manufacturer stands behind the quality and workmanship of the product. If your system or appliance is new, you are already covered by manufacturer's warranty. Therefore, sourcing for home warranty cover won't be of much importance.
How much will it cost?
The perfect answer to this that it depends on the kind of plan and the company you choose. For many companies, they offer affordable pricing based on the plans. There are home warranty plans for particular appliances, for systems and plumbing and electrical systems. As mentioned, prices vary depending on the coverage you choose. Prices for major appliances and systems amount to several hundred dollars. Besides the monthly cost of the home warranty, there are other hidden costs. This includes the service fee paid to service providers contracted by the company. However, this isn't much expensive, ranging from several tens of dollars based on the company and the work that needs to be done.
Do you understand what the warranty covers?
Many customers often have their claim rejected because of flaunting the small fine details they ignored when they got to the contract. Most consumers fail to understand the coverage plans at all. Therefore, you should ascertain that you read and understand the fine print of the coverage plans offered by the home warranty company. There are certain circumstances under which if your system breaks, the company won't cover it. For instance, an oven that stopped working while on cleaning mode or damaged by power surge, the company may not provide compensation at all. Care of the appliances and systems also matter. If you fail to undertake routine maintenance as required by the coverage company, your claim may be rejected. Therefore, you should ascertain that you stick to the home warranty coverage policies agreed upon when signing the contract.
Will the broken item be repaired or replaced?
Various Florida home warranty companies prefer replacing the item. This is based on the claim that repairing the item might be too expensive than replacing the entire appliance or system. In such situations, the company may give you a depreciated value of the item, requiring you to top up to get the same model you had before.
Final Thoughts
Finding the best home warranty company in Florida can be quite daunting. However, armed with the above information, you can be certain of getting the best for your systems and appliances. You should always make sure that the home warranty company meets your abilities.