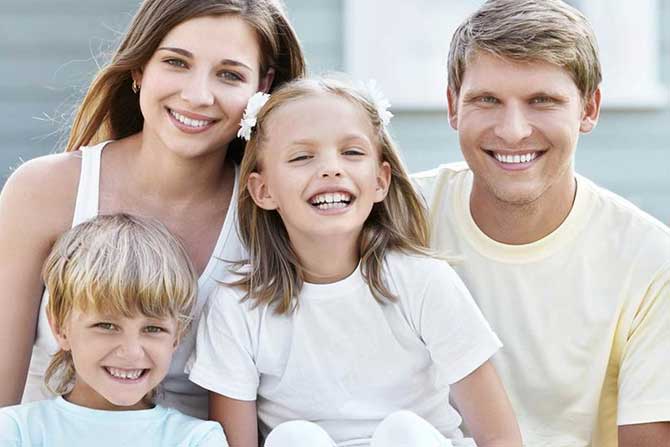 Choice Home Warranty provides support for unforeseen home repair.
As a national warranty company, we offer two different plans with straightforward pricing; the Basic Plan and the Total Plan. If you pay annually, you can expect to save money depending on the plan and specific coverage you choose.
Purchasing one of our plans does not require a home inspection. Our plans cover most major appliances and systems such as AC's, electrical, plumbing, ductwork and more. The appliances we cover include dishwashers, washers, dryers, refrigerators, whirpool tubs, and much more.
You may customize your plan with additional coverage and the service call fee remains the same irrespective of coverage details. This allows for peace-of-mind without a large upfront cost to repair your broken systems.
Please consider reading some of our many reviews below from actual consumers who have experienced our stellar service.
---
All Reviews & Testimonials are written by actual CHW customers who have made a claim on their broken system or appliance. Reviews provided by customers are not altered in any way. CHW utilizes the feedback from consumers for training and quality purposes.
All of the reviewers on these pages have been provided with the benefit of a free month of service*, valued at $40.00, for their willingness to provide a timely review of their claims experience.
CHW utilizes the feedback from consumers for training and quality purposes.
My pool pump and timer breaker kept flipping off, so I called and CHW set up a vendor right away. They called, we arranged a time, and even though they had to come back to replace the breaker, everything worked out great. I had to pay a slightly additional fee since I had reached the $500 pool maximum, but that's fine. I've gotten my money's worth for my premium for sure.
Good very professional. Will use again!
Was a great experience. Tech showed up early and did a great job.
No hassle, dryer repaired without any headaches.
I entered the problem with my refrigerator and received a email within a very short time notifying me of BJ Appliance. They contacted me quickly, evaluated the problem, sent it back to Choice Wattanty and received an instant approval. The parts took 2 days to come in, than the refrigerator was working great. I was really impressed with the service.
Very responsive. Company that was contracted for repair was awesome.
Service was quickly executed with desired results. Worth the program.
I dealt with Tim Davis. He was very friendly and informative. I have passed the info to some friends, so hope they will join too.
Our washer was repaired in a timely manner. Everything was as promised and I would recommend CHOICE Home Warranty to anyone that is considering purchasing a home warranty product.
I have had several problems this year and not once has there been anything but excellent treatment for my claim the last two were with plumbing and Mr. Smith's Repair has been sent, I called CHOICE HOME Sunday evening and he was her Monday
I was having issues with my garage door opener. Jeff came and corrected the problem. It worked for about a week and the issue returned. Within a couple of days Jeff returned and replaced the garage door opener. I was extremely satisified with the professional and prompt service.
I started an online search for a home warranty and got a call before I even finished my search. Amazing. The terms were right and I signed up right away.
My a/c went down,of course, in the hot summer. If I would of called someone myself, it would have been several days before I saw someone. By using choice the repairman came out the same day and had to return staying past 10pm that night to get it fixed. Great service!
Service was great, Response was quick, got my air conditioners fixed, the technician very knowledgeable and spend extra time to make sure the a/c runs perfectly, service second to none awesome!!!!!
The sales individual was very helpful when I contacted him for a quote on our home warranty program. I reached out to him over Memorial day weekend and he seemed to work hard to provide me with a contract that will provide me the service that I anticipate over the coming years, should an appliance break down.
I have been very happy with the service that I get from Choice Warranty.
I was very pleased with the service I received from Choice Home Warranty. Tim, our sales person was very friendly, helpful, and professional. We are excited to have our home protected by Choice Home Warranty. We are confident we made the right choice!
The Service Manager, Cody went the 'extra mile' on a very hot day to insure our air conditioner was working properly immediately before an important meeting. Thanks!
Excellent Service. Using for so many years. Getting better every year. My home is 23 years old. Getting more than what I pay. Definitely worth the money.
After spending many years with American Home Shield I noticed over the past couple of years changes in my newer contract reducing coverage and even eliminating coverages that I previously had coverage. In addition, the monthly premium's rose every year and the most current contract the monthly premium had reached a point of almost doubling from where it started. I had heard many good things about the choice Warranty so I contacted them. The monthly premium was reasonable and the people were so nice and professional. I had my 1st claim and it was much easier then with AHS and I had to call them because they requested additional information. To be honest, I did have to wait for awhile and I know they are working on improving their wait time, the good part was anytime I called AHS over the past couple of years, I always waited at least 90 minutes or more, so waiting for about 20 minutes was great! I really feel so good about making the change to Choice Home Warranty! I really expect great things when help is needed!
Mathew Reed was very helpful he explained every question I had and saved me some money which is good on a fixed income. He was very professional.
Your HVAC contractor Jeff Rogers had successfully restored the AC unit to work satisfactorily to date. At first it didn't worked the next day but I discovered ice buildups next to the Freon connection. I shut off the unit overnight then turned it back on next day after ices melted. It's worked fine since! Thank you
Technician dispatched and connected with us within 2 days of my request. The contractor was very professional. The needed parts were ordered, Choice authorized the repair, we were contacted to set up a repair appointment, all within a weeks time. Our stove/oven has never worked so good! Thanks for a job well done!
The two technicians were very professional, knowledgeable, & courteous.
Contractor showed up on time, did repairs in a timely way. He ensured stove top was working to my satisfaction before leaving.
The technicians were bright and early and very friendly. They did a great job fixing our garbage disposal in a timely manner. They also showed me how to take care of the upkeep. I highly recommend them.
Very professional and quick, haven't used it yet.
It was so hot and my air went out, I tried everything before I called so it was to late for someone to come out on Sunday, but early Monday morning as promised the company came out and early and fixed my unit. I was very satisfied.
Very happy with your service.
I made a inquiry online to Choice Home Warranty and they called me before I could log off of their site. Very polite, professional and helpful. I have not used the service yet, but I am confident I made the right decision to sign up!
Choice Home Warranty is very prompt in making sure that you are serviced and that you are happy with their contractors.
I unfortunately had recent issues with 2 water heaters, my kitchen disposal and 2 a/c units. When I called to report each problem over the course of a few weeks I was given prompt and courteous service. The process for reporting claims is very easy. I have been very satisfied with my decision to use Choice Home Warranty.
Archie, the rep that helped me, was outstanding in answering my questions and explaining in detail the program I was interested in. Very helpful and polite.
When your pool pump goes out, it is important to act quickly to prevent a swamp in your backyard. Choice Home Warranty was easy to reach on the phone and set us up with a local contractor that preformed the repair. They were informative and easy to work with, thanks!
I had a great experience with Choice Home Warranty repair service. A technician was dispatched promptly and the repair was done in a timely manner.
AC did not work and there was issue with the fan which was repaired within a day.
He arrived on time, solved the problem and fixed it immediately.
We are very pleased with the service from Choice. They are responsive to our requests for service and the technicians they send to us are very knowledgeable and courteous. We will highly recommend Choice to our neighbors and friends.
Best Experience with a warranty company. The contractor was fast and professional, communication from Choice was on point.
I think that Anthony did a great explaining and presenting all necessary needed information.
The technician was knowledgeable and took care of the problem very quickly. He was very nice.
Very professional service, and very fast response.
Very happy with the service and the technician who responded.
Was very knowledgeable about what warranty covered. Very polite. Had checked several other sites and decided to go with choice.
Someone is renting my home. They had an issue with the air conditioner. We were able to handle in less than 24 hours! Very simple and easy process.
Agent was very helpful and informative
The serviceman that came out was professional and courteous. HE DID his job and explained what he had to repair.