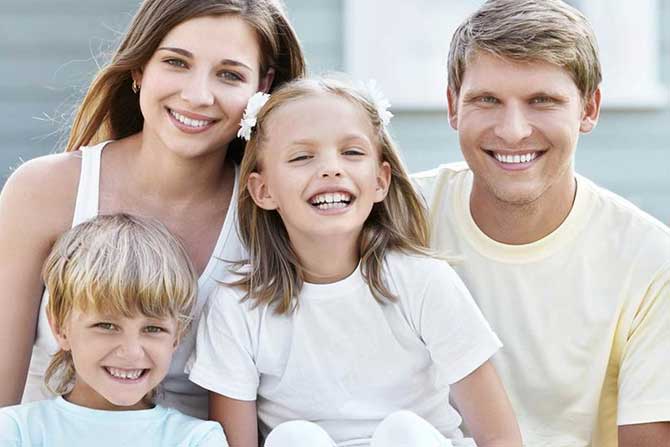 Choice Home Warranty provides support for unforeseen home repair.
As a national warranty company, we offer two different plans with straightforward pricing; the Basic Plan and the Total Plan. If you pay annually, you can expect to save money depending on the plan and specific coverage you choose.
Purchasing one of our plans does not require a home inspection. Our plans cover most major appliances and systems such as AC's, electrical, plumbing, ductwork and more. The appliances we cover include dishwashers, washers, dryers, refrigerators, whirpool tubs, and much more.
You may customize your plan with additional coverage and the service call fee remains the same irrespective of coverage details. This allows for peace-of-mind without a large upfront cost to repair your broken systems.
Please consider reading some of our many reviews below from actual consumers who have experienced our stellar service.
---
All Reviews & Testimonials are written by actual CHW customers who have made a claim on their broken system or appliance. Reviews provided by customers are not altered in any way. CHW utilizes the feedback from consumers for training and quality purposes.
All of the reviewers on these pages have been provided with the benefit of a free month of service, valued at $40.00, for their willingness to provide a timely review of their claims experience.
CHW utilizes the feedback from consumers for training and quality purposes.
Service was excellent, quick and the job was done very professionally. Josh from Amaro Appliance came and I would recommend him to anyone who needed an appliance repair.
REPRESENTATIVE WAS KNOWLEDGEABLE AND ANSWERED ALL QUESTIONS. I DID NOT FEEL PRESSURED AS SOMETIMES HAPPENS.
Tracie Adams was nice in presenting the coverage/cost/service of Home warranty/protections. Look forward to your real services when service is required for our properties.
The representative, Eddie, that I talked to was very helpful and friendly. I look forward to doing business with this company. I see it is one of the ones that they advise Seniors to use.
I purchased an older home with older appliances. I decided to buy coverage because a friend recommended. Best decision I ever made. This a great company. Services is fast. I've had to file 3 claims so far and I only had issue with one contractor no show and once I reported it to CHW, they sent someone else out right away. It's been a great experience and the warranty covers a lot of stuff too. I only wish the deductible was lower. mine is $60 every service call.
I was very pleased with the response from Choice Home Warranty. My water heater problem was resolved within 24-hours.
Great Service from Wet Tech and from Choice. Great follow up and ease of filing a claim. Contractor communicated well.
I needed assistance with plumbing issues. The plumber arrived as scheduled, completed the work required and I am 100% satisfied with the results.
Great! Easy to contact - no long waiting on the phone. Service company was very good - did a great job. Work was completed within a few days of original call 👍🏼.
If the service is as good as the process of purchasing was, I expect to be quiet pleased.
After 3 years of poor service with Select. I was skeptical until today. The tech was professional, punctual and knowledgeable.
Shortly after we moved into our townhouse, we were nobbled with a $6K bill to replace the heat & AC system. I therefore shopped around for a Home Warranty and found Choice. Our sewage system backed up in March. Choice immediately contacted a drain company in DC who set an appointment for the Sunday. They arrived early and spent two hours snaking our drain down to the County sewer. They removed the blockage at 40 feet, and snaked an extra 20 feet to make sure everything was clear. The Choice service was really excellent. Glad we found you.
Taisia was very professional and knowledgeable about the insurance policy.
Worked closely with Barry Turner- from original inquiry through final confirmation of the warranty- he was very professional and informative. I had explained to Barry initially that my wife and I were very early in the process and were evaluating several home purchase options. Barry was patient and helpful without being aggressive....very positive experience. Product and service have so far been as expected. A simple process and Barry is the primary reason we decided to utilize CHOICE for our warranty program
Fast and professional service. Attentive customer service.
The customer service was excellent. I was explained the services very well.
They have a quick response time and courteous service. They get you back on track very fast.
I have had an excellent experience with the service I got from Choice Home Warranty. They are kind and considerate of your needs and quick to respond to get you back on track.
I have had this warranty with choice for a number of years and so far the service when I need it is very good I would recommend choice warranty to all my friends.
Choice Home Warranty has given me fast and courteous service. They respond quickly to your needs and have reliable resources. Great job.
Easy to work with and helped making my decision for the best warranty service.
The repairman from Speedy Appliance Repair was very friendly and knowledgeable on what the problem was. The part needed to be ordered and when it came in he called to set up appt. Then when I found out that it was going to snow on the appt day, I called to see if he could come a day early. He got back to me and rearranged his time, came and fixed the problem. Very pleased with his service.
The service was excellent, You sent Apex Appliance out and they were top of the line found the problem and fixed it very fast. Thank You.
The agent was very kind and helpful and the problem was taken care of in a timely manner.
Sales person was very knowledgeable about the product. Gave me several options for coverage and plans. No pressure or being pushy.
The advisor was very professional. He made my experience easy with excellent detailed information also stress free. Thank you so much.
Mr. Moshe Lerer of M.L.Repair repaired our stovetop by installing a new element. We were given fast, efficient and courteous attention. Excellent service would welcome M.L. Repair back anytime. This was the first time we have used our warranty service. We were not disappointed. Worth the monthly fee. Thank you.
Quick and extremely professional service
Excellent Service, Took one week to complete the repair job. Technician came next day and looked @ the problem. He told me that he will order the necessary parts and call me to fix it.
I signed up with Choice Home Waranty Friday March 2, 2018 and was greeted with great customer service. My overall experience was excellent.
Thanks so much for handling the issue with my plumbing, fast, great service. So happy I pick C.H.W
Just want to say thank you for the friendly, professional service I received from Barry Turner when I called. Because of him, I feel that my home is protected and I am in good hands!
Signing up was easy and Luke made sure to help me get the best deal to protect my home. Thank you Choice!
Sales representative was so polite, knowledgeable, and helpful. I really appreciated it. He was not pushy like so many sales reps are over the phone.
Very happy with the results.
Wayne Spano. Very nice Sales Rep!
So far my experience with the initial Rep was very satisfactory. My policy doesn't actually start until later in March. Hopefully it will be a satisfactory relationship.
Good so far! Two claims were handled well.
Good attitude and helpful.
Had a small electrical issue. From the start of booking to the excellent service of the electrician. Everything was resolved in a very timely fashion. Thanks.
The company gave great customer service. They fixed my appliance and I would gladly call on him again. A true professional!
The service was great. The job was handled quick. Very satisfied.
Everything went great & all got fixed in record time.
Ralph Butler was extremely knowledgable and professional.
The person on the phone was very personable.