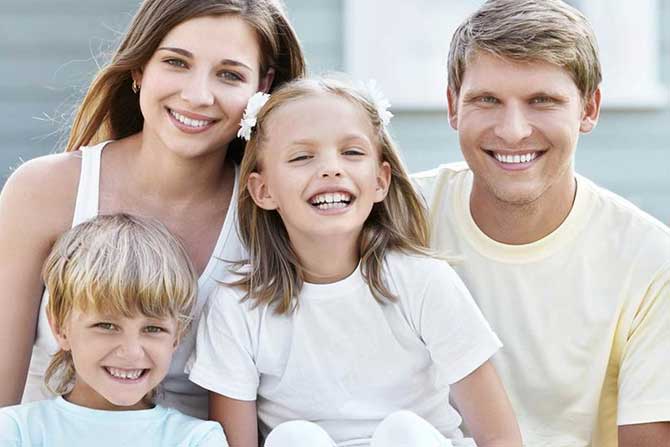 Choice Home Warranty provides support for unforeseen home repair.
As a national warranty company, we offer two different plans with straightforward pricing; the Basic Plan and the Total Plan. If you pay annually, you can expect to save money depending on the plan and specific coverage you choose.
Purchasing one of our plans does not require a home inspection. Our plans cover most major appliances and systems such as AC's, electrical, plumbing, ductwork and more. The appliances we cover include dishwashers, washers, dryers, refrigerators, whirpool tubs, and much more.
You may customize your plan with additional coverage and the service call fee remains the same irrespective of coverage details. This allows for peace-of-mind without a large upfront cost to repair your broken systems.
Please consider reading some of our many reviews below from actual consumers who have experienced our stellar service.
---
All Reviews & Testimonials are written by actual CHW customers who have made a claim on their broken system or appliance. Reviews provided by customers are not altered in any way. CHW utilizes the feedback from consumers for training and quality purposes.
All of the reviewers on these pages have been provided with the benefit of a free month of service, valued at $40.00, for their willingness to provide a timely review of their claims experience.
CHW utilizes the feedback from consumers for training and quality purposes.
I was pleased with the quick response.
I continue to receive great service and value from my policy with you. Thanks so much for being there to assist me when I most needed it! :)
Thank you for such wonderful and fast service.
Once again, we received excellent attention to our service request and appropriate compensation to replace our appliance. It is not the first time that we have great service when we needed it.
I've been very happy with CHW. I've needed them for my heating system, appliance repair, and plumbing service. The work has been done each time to my satisfaction, and fairly compensated.
Charles Sherriff was very professional and helpful and made the purchase experience very pleasant. Thank you for no hard pressure sales and taking time to explain and get me insured without a lot of aggravating forms and signatures.
My claim was processed in a quick and efficient manner. The person who did the repair came within a couple of hours and completed the job in a very professional manner.
Thank you for excellent service and great customer support. I have not had one problem since I've been a member and every time I call, I get excellent service and satisfaction guaranteed!!!
I just had my water heater repaired. The Choice representative was awesome, the repair company called immediately and scheduled for the same day, then the technician came exactly as planned! 100% again!!!
Thus far, I have been very pleased with CHW, how quickly they schedule service and the service companies they have selected. I upgraded from my 1 year to the 3.5 year plan after my first experience.
Thanks, Craig! You answered all my questions.
I've dealt with a couple of claims using Choice Home Warranty's coverage and they were fast to handle my needed repairs. Choice Home Warranty provides excellent customer service. I'll be renewing my coverage when the time comes. Thank you Choice Home Warranty!
The service was very professional. The technician had to order some parts for the repair and now the boiler is working like new. Now I have heat in the house for the winter, very happy.
I put a claim in & received an appointment within a few minutes. My stove was unable to be fixed but I was contacted immediately to let me know I would receive a check towards a new stove. The service was excellent.
Rooter man got a technician out promptly. He worked very hard and was respectful. Took precautions not to dirty our Home while working. Very satisfied. Thank you!
This was my first claim and all went well. From the customer service rep who took my claim and made me feel comfortable, to the service provider who was very professional and caring to my needs.
Great service and great service person.
I am so thankful for this service. they are faithful and committed to do what they said they would. They are timely and the contractors have been friendly and professional.
I have been with CHW for several years and have been happy with their service.
I called one day on a leaking water heater. Choice had a plumber there the next day.
No Problems, contractors were very professional.
The only question one needs to ask me about service from Choice Home Warranty is will you purchase from Choice Home warranty next time? Yes, most definitely I will.
Garbage Disposal was leaking in inside the kitchen cabinet. It took less than 16 hours to complete the service.
My garbage disposal began leaking water on Saturday afternoon. I called, and CForce LLC was dispatched Sunday morning.
Scheduling a repair was so quick and easy. And the response of the technician was just as quick. I was very pleasantly surprised.
Trust worthy company. Highly recommended.
This is my second time in 2 years to call and I have been very pleased both times! Dexter from Harrell Appliance Repair came the next day after my call, came on time, ordered the part for my oven and came back as soon as it came in. He was professional, courteous, and efficient. I couldn't be more pleased that I have Choice Home Warranty!
Always quick and responsive when I call in a claim.
The technician was prompt and courteous. He was able to address the problem with the mechanism of the garage door within 30 minutes. It is working properly now.
Myles was very helpful in offering me several options and extending to me the senior plan which I wasn't aware of at all.
My dishwasher quit filling with water on the sunday before thanksgiving. I called and had a return call with an appointment in less than 1 hour. The repairman came on my day off and had my dishwasher working in time for thanksgiving.
Prompt responses to service requests.
Excellent explanation of warranty and the gentleman was very patient with my disability, hard of hearing.
Appointment response very quickly. Friendly and professional techs.
The service was prompt and courteous and the tech was knowledgeable and very pleasant.
The service is excellent and service repair has been completed on time.
I was well pleased with Charles from your company, he was professional and knowledgeable about your product. If your service is as good as Charles was a representative I will be happy for the next 6 years.
The service was excellent.
We had kitchen sink leaking. We called Choice Warranty. The problem got taken care of the next day. Excellent service!!!
Enrollment is simple and informative. I feel secure in it's coverage.
My neighbor's testimony of Choice Home Warranty was instrumental in my decision to become a customer. She gave nothing but good experiences along with being highly satisfied with Choice Home Warranty.
Choice responded very quickly to our claim and sent a very qualified company to fix the HVAC problem.
We spoke with Will Harris regarding a replacement warranty for our home. Will was very informative, explained all coverage options and answered our many questions. We were very impressed with Will and with the services provided by CHW.
I was very satisfied with the service.
The rep who I spoke with was very helpful and helped me find the best option. He took the time to answer all of my questions. And gave me a great deal. Thank you.
Noel was very helpful in finding the correct plan for my needs. This will cover everything that may need repaired.
Very effective sales team.