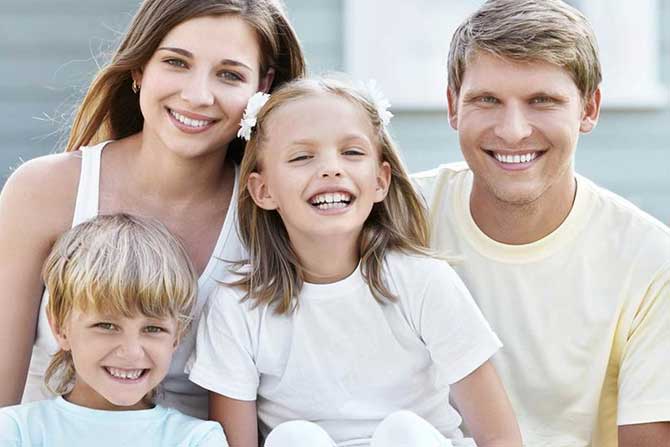 Choice Home Warranty provides support for unforeseen home repair.
As a national warranty company, we offer two different plans with straightforward pricing; the Basic Plan and the Total Plan. If you pay annually, you can expect to save money depending on the plan and specific coverage you choose.
Purchasing one of our plans does not require a home inspection. Our plans cover most major appliances and systems such as AC's, electrical, plumbing, ductwork and more. The appliances we cover include dishwashers, washers, dryers, refrigerators, whirpool tubs, and much more.
You may customize your plan with additional coverage and the service call fee remains the same irrespective of coverage details. This allows for peace-of-mind without a large upfront cost to repair your broken systems.
Please consider reading some of our many reviews below from actual consumers who have experienced our stellar service.
---
All Reviews & Testimonials are written by actual CHW customers who have made a claim on their broken system or appliance. Reviews provided by customers are not altered in any way. CHW utilizes the feedback from consumers for training and quality purposes.
All of the reviewers on these pages have been provided with the benefit of a free month of service*, valued at $40.00, for their willingness to provide a timely review of their claims experience.
CHW utilizes the feedback from consumers for training and quality purposes.
Excellent work by all involved.
I have been pleased with both the timely manner in which my claim was handled and with the service provided by the technician.
Recently, my Air conditioning went out and we were due to have very hot weather (106`)! I called and the service repair company came out, assessed the problem and made every effort to obtain the parts needed and return the same day in order to keep me from missing another day of work and from having to suffer in the extreme weather. I was VERY impressed, not only with the service, but with the hassle free process!!! I have since shared my experience with several people, who are now considering Choice Home Warranty for their service provider.
I've only had 1 occasion to use you since subscribing and that was very positive. I would get follow-up calls from you to see if the assigned contractor had come yet and then after he had been here, fixed the problem I received follow-up calls from your people, to see if I was satisfied with the contractor/job and if there was anything else you could do for me. Your customer service is A-1 and made me feel that you were well in control. The contractor that came was very knowledgeable and personable also. I, myself had a very positive experience because of all that I've explained here.
I enjoyed the representative that assisted me she was fast and easy to deal with. I had my pipe fixed the next day. However the plumber was not as kind to my house. He cut out a perfect square to get to my pipe to fix it and instead of salvaging the piece of drywall he cut out he threw it in the trash and broke it so I can not simply replace it and patch the wall. He also cleaned either his hands or his tools in my shower with toilet paper and I had to clean up wet toilet paper so that it didn't clog my shower drain. I felt that was completely rude.
When I called in the claim for air conditioner problems, the customer service rep was courteous and responsive. Service rep contacted me within two hours and came out to the house to evaluate the problem early that same afternoon. They could not fix the problem right away, because they had to order a part, but were back by the following day to install the new part and get the air back up and running. customer service also called the day after I made my calim to ensure that the service rep had contacted us. I was well satisfied with the CHW response and that of the servicing company.
WOW - I am very pleasently supprised with the swiftness and professionalism I received from CHW. I recently used my home warranty for two problems (emergencies) and your staff got on it immediately. No haggeling - no grief - fast/professional service. Couldn't be happier. I will recommend your company to everyone I know.
prompt, courteous, and efficient. Thanks
CHW was very prompt in getting my service call scheduled and Customer Service was excellent on explaining why it was covered. This was a very positive experience.
I called in problem got phone number for repair, they came out within 2 hours evaluated problem returned next morning 1/2 hour early & had it fixed within 24 hours of phone call. Great job! Thank you
This is the second time I have used Guaranteed Plumbing here in Philadelphia. Great and efficient service. You folks sent me a great contracor.
I called Saturday morning for a leak in my master bath and was given the number to the contractor which I was asked to phone in 30 minutes to set up an appointment. I called and was able to set up an appointment for Monday afternoon. The plumber came to my house within the time frame of the appointment and was in and out in 30 minutes. He was very professional and showed me exactly with my problem was and how he fixed. Great first experience. Thank you Choice Home Warranty.
I was very fortunate to work with Choice Home Warranty recently. My air conditioner stopped working and they replaced the compressor unit and now I have cool air again and peace of mind.
CHW makes it so easy and everything was smooth and quick with getting my pool fixed...Thanks
Excellent follow-up and service
I AM GLAD THAT MY FRIEND RECOMMENDED YOUR COMPANY TO ME. I WILL NEVER BE WITHOUT IT FROM NOW ON. YOUR PEOPLE HAVE BEEN GREAT TO WORK WITH AND I WILL RECOMMEND YOU TO OTHERS AS WE GO. THANKS FOR EVERYTHING.
Your lady that took my claim was very knowledgeable and prompt. The Air conditioning company was prompt and efficient. I was pleased with their work. Thank you for your great service.
VERY EFFICIENT AND PROFESSIONAL, PROMPT RESPONSE, AND GREAT FOLLOW-UP CALLS TO ENSURE CLAIM WAS ADDRESSED.
Very fast and efficient service. My A/C was fixed within 24 hours of my original call. No hassle whatsoever.
It worked great. I was out of town and a tenant had an AC problem. The tenant called Choice Home Warranty and the problem was taken care of.
I used the repair service for the 1st time this month and couldn't have been more pleased. As I was calling the repair service tech right after hanging up from the CHW agent, they were already faxing the repair man with my order as we were on the phone, and he came out the next day. I had another company prior to CHW, and that company wasn't 1/2 as good as CHW. Great job guys, and I will recommend CHW to all my friends. :-)
Service company for my a.c. unit was outstanding. Glad I had Choice Home Warranty in this Emergency. Easy to work with. I will recommended this service to some friends.
Walter from Trade Masters serviced my water heater. He was the BEST! He even made the appointment with me so I did not have to leave work early. He took the time needed to not only replace the faulty parts, he CLEANED the water heater so it will run like a BRAND NEW ONE! WOW! How did I get this LUCKY when SO many other warranty companies do NOT honor their contracts? I am STAYING with CHOICE because of Trade Masters! If I ever have a problem again, I hope the next technician does the same.
Good response time with dishwasher issue. Problem was resolved quickly.
The entire process was very simple. I made a call to CHW to initiate a claim and the representative was very courteous and helpful. I was sent an email with the person/company (A-Thomas Plumbing in GA)that I should call for my problems with my garbage disposal. A-Thomas Plumbing responded immediately and an appointment was scheduled for the next day at a time that would be convenient for my schedule. My claim was resolved with very good results. CHW even called to make sure the problem was taken care of! I know that I have no plans of leaving CHW anytime in the near future. Thanks CHW!! you are awesome!
I was called by the contractor and they set up an appointment. John was on time. He fixed the problem with the refrigerator, answered all my questions and was very professional. Thank you
I was very pleased with my service, I called, I received a name and telephone # I called and the next day a service repairman came out, quick easy and simple
Our upstairs air conditioner quit working. We filed a cliam online and by the next morning the repair company was onsite, fixed the problem and we were cool again. Our warranty with Choice worked great. No issues or problems, just great service.
best warranty company by far. They pay attention to all the right details. Customer service is fast. Contractors are reliable. Follow up is prompt. Highly recommend.
Polite, prompt, professional service...thanks.
Quick response to my need. Had my A/C up and running within 24 hours of call for service.
Our AC went out,and we live in Tx..A contractor was here in less than 24 hours,after a very hot night,was sure glad to see them! Very nice people,and fixed the AC in a short amount of time,and I am satisfied with the contractor and the time frame..since it is Tx,and AC people are very busy this time of year. Good job...
Service has always been prompt, often times the same day, no more than the next day. Service Technicians have been professional and thorough. When an item needed replacement, it was done immediately.
I submitted my claim online and a contractor was assigned in a timely manner. I was able to get an appointment for a tech to fix my air conditioner within one day.
The technician was very efficient and the service call was less than an hour.
On two occasions I used Choice for air conditioning repair. On both occassions the outage occured on a week-end. Unbelievably the vendor was out the same day both times, once on a Saturday and once on a Sunday. The vendor (Quick Air)was prompt and courteous.
My claim was handled with courtesy and proficiency. It was a pleasant experience dealing with Choice Home and I am happy with my decision to go with this home warranty company.
Leak one day, fixed the next. Great Service!
1 Call took care of it all. Called Choice Home Warranty when my Air Conditioning stop cooling, and was provide a claim number, and the name and number of the service technician. Technician was very response and polite and took care of the problem in less than 20 minutes. Great experience. Thanks
It was a pleasant experience. I spoke with a very pleasant young lady in New Jersey named Jade. I told her my problem and gave her the model number and serial number of my stove. She immediately told me the appliance store that would do the work, and said the information has already been sent to them and that I would hear from them immediately. There was no sending me to another department, waiting on hold, or anything. It was fast, courteous, and professional. This is my first time I have called Choice and I was very impressed. The repairman came out, was courteous, isolated the problem, said he would order the part and I should have my stove fixed by the end of the week. I am so glad I switched to Choice Warranty from AHS.
I was very impressed with the courtesy and professionalism exhibited by Mr. McClain of McClain Mechanical. Mr. McClain was prompt and he called before the appointment time to make me aware that he would be there soon. Mr. McClain was friendly and informative during the service call. He was very knowledgeable and completed his tasks in a timely manner. I will refer McClain Mechanical to family, friends, neighbors and business acquaintances for their air conditioning needs in the future.
I was called by a CHW rep. less than 10 minutes after I submitted my claim online. No hiccups; the work was done on time and correctly (faulty sump pump that was replaced). This was my second claim, and second good experience with CHW.
Excellent Service! The repair person was prompt, courteous, and Got The Job Done!!!
I was treated in a very professional manner and I appreciated the time that was taken to ensure that I was fully informed.
I had a garage door opener,and an A/C problem in the same week, I called Choice and they referred me to the corresponding techs, I needed. I have used the warranty three times and have had great responses and great timely work completed to my satisfaction. I am ecstatic that I have CHW as my home warranty company
My service was excellent. I came home from work Thur eve. and my a/c had gone out. I called Choice and someone from an a/c company called right away and came the next morning at 9am. I appreciate how fast and effecient everyone works together to keep my home running smoothly.
Within a couple of days, our local service repair company was scheduling an appointment. We are a new customer and this is our first experience. Choice Home Warranty gets an A+ from us.
My experience with Choice Home Warranty was great. The technician was on time (actually he was alittle early) which I liked!. He was very polite. He cleaned up his work area before he left, which meant alot to me. Overall, I had a great experience with Choice Home Warranty.
Choice Home Warranty responded to my request fast. They were courteous and worked to ensure my home repairs were completed to my satisfaction.
My tenant in Winsted, CT emailed me to let me know that the garbage disposal needed work. He was able to place the order online and a tech was out the next day. When repair couldn't be made, monetary compensation for replacement was agreed. Very simple and I appreciated it.