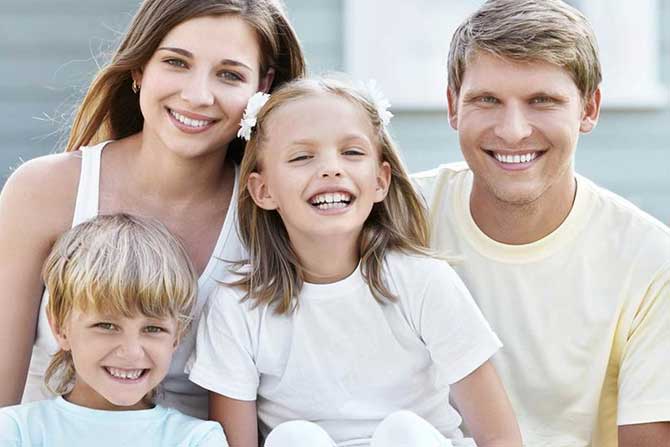 Choice Home Warranty provides support for unforeseen home repair.
As a national warranty company, we offer two different plans with straightforward pricing; the Basic Plan and the Total Plan. If you pay annually, you can expect to save money depending on the plan and specific coverage you choose.
Purchasing one of our plans does not require a home inspection. Our plans cover most major appliances and systems such as AC's, electrical, plumbing, ductwork and more. The appliances we cover include dishwashers, washers, dryers, refrigerators, whirpool tubs, and much more.
You may customize your plan with additional coverage and the service call fee remains the same irrespective of coverage details. This allows for peace-of-mind without a large upfront cost to repair your broken systems.
Please consider reading some of our many reviews below from actual consumers who have experienced our stellar service.
---
All Reviews & Testimonials are written by actual CHW customers who have made a claim on their broken system or appliance. Reviews provided by customers are not altered in any way. CHW utilizes the feedback from consumers for training and quality purposes.
All of the reviewers on these pages have been provided with the benefit of a free month of service*, valued at $40.00, for their willingness to provide a timely review of their claims experience.
CHW utilizes the feedback from consumers for training and quality purposes.
I made my first claim on my Choice Home Warranty. I have to say I was extremly satisfied with the customer service, work that was done, and how quickly it was all taken care of! I would reccomend a Choice Home Warranty to anyone who owns a home! Thank you so much!!!
I have had nothing but positive experiences with Choice Home Warranty. They are extremely attentive to the requests for service and make every effort to insure problems are addressed. They follow up every service call with a professional agent making sure we are satified. I have and will continue to recommend friends and family to consider Choice Home Warranty when choosing a service provider.
The service order was completed in a timely manner. Excellent job!
The service rep that CHW final got to come over and fix our washer was very courteous, efficient and thorough and cleaned after himself. He explained exactly what had broken on the washer.
I had a problem with my refrigerator,called CHW and it was handled efficently by the warrenty company and the repair service. I was well pleased and so glad that I switched to this company.
I called my first claim in a 9AM, and was on the phone with a technician by 10AM! Thanks for the prompt attention!
WHEN I HAVE A PROBLEM I CALL HOME WARRANTEE AND THEY GET RIGHT ON TO THE PROBLEM AND DON'T TAKE LONG BEFORE THEY CALL ME WITH A PHONE CALL TO A TECHNICIAN TO DO THE WORK.
I have had CHW for a little over a year now. I am very glad I went with CHW since I have had 2-3 claims since which CHW addressed pretty quickly. Sometimes its all abt the service provider CHW is very flexible to send the claim to a specific provider which helps homeowners build on pror experiences.
I have used them more than couple of times. and always I get a quick and professional response. So far I feel they work with highly skilled and professional contractors.
I was skeptical about Choice at first because I decided to take a chance after finding your company online. I will tell you that going with your company as my "choice" for Home Warranty coverage turned out to be a very good decision on my part after the recent experience I just had. The technician that was sent, Tahir Mashood, who represented All About Appliances, was a true professional in helping fix my built-in microwave. He knew what the problem was right away and he fixed it within 30 minutes of his arrival at my property. Tahir's approach to me, the customer, was extremely pleasant. While I know for future calls I may not get the same technician or the same company, I want to say it seems like Choice Home Warranty is partnering up with the right contractors to do the best job and represent the organization. My experience was an excellent one! Keep up the good work!
LIGHTNING FAST SERVICE!!! My fridge was repaired and as good as new within 14 hours of me emailing CHW!!! The technicians they sent were really nice and absolutely knew what they were doing. Unbelievably great service. I am thrilled with my Home warranty so far THANKS!!!!!!!!!!!
This was my first claim with Choice warranty and I was very pleased with the service I received from Choice and the service contractor that was assigned to my repair.
We have had to use Choice Home Warranty twice now since owning our home the last year. We have had nothing but WONDERFUL experiences with them. In both cases they were able to get a technician assigned to us ASAP and all we had to do was call the technician to schedule a time and pay our service fee. I have recommended them to several of my friends looking for home warranty service. A+++++ service!!!!
very pleased with the way my call and service was handled.
I contacted CHW for the first time with an electrical and plumbing problem that occured over the holiday. The contractors that were assigned were very nice and professional, and worked on New Years day to get it resolved..
My experience with the person that took the claim and the technician that came to service my unit was great and fast. Out of the companies I have had before, I have never been able to call in a service call and get it fixed all in the same days. You have them beat hands down. Thank you so much for such a great experience.
At first I was a bit concerned about Choice based on my latest experience. I was assigned a technician that just did not do a good job of communicating with me. When I informed Choice, they interceded for me, but also allowed me to pick a plumber myself to do the job. I picked a plumber I was familiar with and the work was finished promptly and correctly. I was impressed with Choice's commitment to my complete satisfaction.
The two men were very polite, with a quick, friendly and professional service
I think CHW is awesome and every homeowner should have it!
Great service every time we have needed it. We appreciate the prompt service and reliability!
I Feel very good knowing that i have Choice home warranty as my coverage. When every something tears up i know that i can get it fixed at anytime because they are just a phone call away.
Upon calling Choice referred me to a not so good company. I requested a different company and the change was made without any problems. I have no complaints on this service
This being the first time using my warranty I will keep these people on standby when I need them. My garage door stopped working and they sent someone out that same day and had it done within a day.I thought the garage opener could be fixed but it had to be replaced and they had no problem with it. Thank you Choice Home Warranty I have recommended you to some friends.
Contacting you and having the situation looked at a technician goes very quickly.
We are very pleased. Had a very good service just this week. All people involed were great....Happy Holidays
The CHW staff were super friendly and immediately found a great repairman to fix my stove. The repair took less than an hour - no hassles!!! THANKS CHW!!!!!
The CHW staff were super friendly and immediately found a great repairman to fix my stove. The repair took less than an hour - no hassles!!! THANKS CHW!!!!!
Our washing machine broke as we were leaving for the week-end on a Friday morning. We called Choice from our car, they sent our service request to the correct serviceman, he called us back in about an hour and was at our home first thing Monday morning. (He would have come Saturday if we were home.) The machine was fixed by 10 AM Monday morning. You could not ask for better service!
All calls handled promptly. Service technicians followed thru with repairs. CHW also followed up for feedback (which is a rarity for this type of industry). Very reasonable service fee. I have recommended several persons, and they are all happy with CHW.
Service was prompt and the staff is friendly and professional.
I had a plumbing experience emailed choice home warranty on Wednesday December 15, 2010 got an email from them the same day with a name and phone # of the service tech. Fast and great svc. I really appreciate the prompt response to my issue.
If everthing in life was as simple as getting things fixed as it has been with you life would be great. The company came in a timely manner and fixed my repair. They were very friendly and I would be happy to have them again if the need should ever come up, The staff at Choice are extremly good at their job, as a customer I am very happy with the severice I get. Thank you.
I had them to come out and fix my Garage door opener and it was repaired the same day I made my claim. I also am having some heating issues and they are working hard to get the problem fixed. I am very satisfied with them I have recommended them to several family members to join.
The service and follow up is outstanding. Something you don't see often these days. I would highly recommend them. Besides they allways send out a reputable company that is efficient !
We had a very satisfying experience with choice home warranty. After our heating stopped working one morning, we called CHW, I was pleasantly surprised when the technician that they alloted for us came around within a couple of hours and fixed the problem.
The Choice Hole Warranty representative that I spoke with was extremely courteous and helpful. The service provided by Jerry's Professional Plumbing of Mechanicsville MD was outstanding. The technician took all the time required to isolate the problem with my heating system, drive 45 miles to get the part, and return to install it. I have nothing but praise for their service.
Excellent responed time and the service is good. overall I am satisfied with the service, I will recommend Choice home warranty.
I am very happy with your service. Thanks a million!
Alligator Pools did a professional job of fixing the pool pump. Choice Home Wattanty was also very professional in their service. I would recommend their service.
WE HAD A PLUMBING PROBLEM(STOPPAGE) AND WE HAD BK PLUMBING COME OUT FOR OUR SERVICE.THEY WERE VERY FRIENDLY AND COURTEOUS AND PROFESSIONAL. THEY WENT BEYOND TO GET THE PROBLEM RESOLVED IN A TIMELY MANNER. I WOULD RECOMMEND THEM HIGHLY.
CHW SENT SOMEONE TO FIX MY SWIMMING POOL HEATER IT TOOK JUST 2 DAYS TO INSTALL A NEW HEATER GREAT JOB
I made a call to Choice Home Warranty about a plumbing claim. The representative was friendly and helpful. The plumber appeared at my house within 2 hours and repaired the problem satisfactorily.
Choice has always been on the ball in all situations. I recomend them to any one.
The customer service was prompt and curteous. The technician arrived on scedule the next day. My claim was handled promptly and professionaly
choice warranty is the warranty money can buy. they have professional repair companies that are dispatched to your home. i recommemd them highly
Two times my dryer has quit working and both times after calling Choice Home Warranty, the person handling my claim did an efficient and excellent job of lining up a service provider to come make the repairs. So far, I am very happy with my warranty coverage.
great service. very good repair personell
From the moment I called Choice I was extremly please with your service. My washer had gone out and we have 2 small kids. You know how they clothes. within 24 hours I was given the choice of taking what it would cost to fix it and get a new washer or fix the old one. It was not a hard choice. As a customer I could not have been any happier. Great service from begining to end.
First thing I wanted to say is this is the fastest service I have ever received. Filled out a service request online on Fri. received a reply the next day. Called the repair place that Mon. and within hours they were out at our house and the problem was fixed and everything was done by lunch time. Amazing Thank you guys.