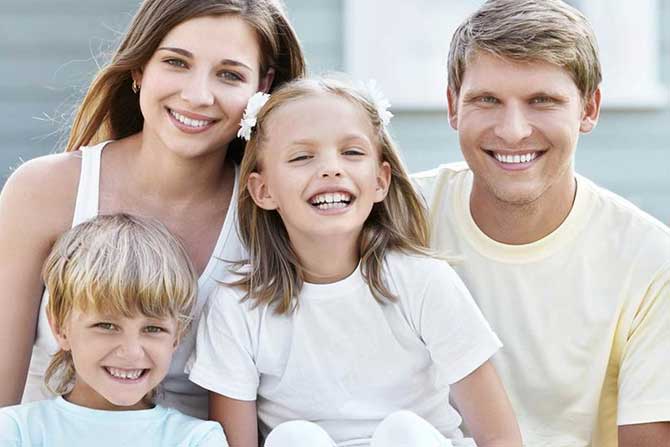 Choice Home Warranty provides support for unforeseen home repair.
As a national warranty company, we offer two different plans with straightforward pricing; the Basic Plan and the Total Plan. If you pay annually, you can expect to save money depending on the plan and specific coverage you choose.
Purchasing one of our plans does not require a home inspection. Our plans cover most major appliances and systems such as AC's, electrical, plumbing, ductwork and more. The appliances we cover include dishwashers, washers, dryers, refrigerators, whirpool tubs, and much more.
You may customize your plan with additional coverage and the service call fee remains the same irrespective of coverage details. This allows for peace-of-mind without a large upfront cost to repair your broken systems.
Please consider reading some of our many reviews below from actual consumers who have experienced our stellar service.
---
All Reviews & Testimonials are written by actual CHW customers who have made a claim on their broken system or appliance. Reviews provided by customers are not altered in any way. CHW utilizes the feedback from consumers for training and quality purposes.
All of the reviewers on these pages have been provided with the benefit of a free month of service*, valued at $40.00, for their willingness to provide a timely review of their claims experience.
CHW utilizes the feedback from consumers for training and quality purposes.
My dryer would not start. I started a claim on line and it was handled very promptly. TNR Appliance was dispatched to fix it. Tyrone was excellent. When he finished the dryer was like new.
Happy with Coice Home Warranty!
Was very pleased with the representative who assisted me. She was extremely professional, knowledgeable, and answered all my questions. A true asset to your company.
As a new customer at CHW and a realtor myself I must say that the service and response I received was excellent. I had recommended and obtained warranties for my customers / clients from CHW but this was the first time I used this company myself. The follow up and the replacement of the defective part in my fridge was expeditious. Im writing this because of previous bad experiences I have had in the warranty companies I dealt with previously.
You could not have found a better tech than James Geary. He not only arrived on time but was carefully to explain fully the operation. He was extremely polite and went above and beyond to help us. What a great experience. CHW Service. Thank you so much.
CHOICE WARRANTY ANSWERS THE PHONE IMMEDIATELY, ACTED ON THE CLAIM FAST AND THE TECHNICIAN THEY SENT WAS VERY PROFESSIONAL AND KNOWLEDGEABLE.
My heater went out and I called Choice Home Warranty. I immediately spoke to someone that took my information. It was 7:45, at 8:10 am I got a call back from Choice Warranty to let me know that a repair company has my repair order. At 8:30 the repair company called and at 9:30 they were at my door.
Prompt service and pleasant!
We were very pleased with your response to the problem with our garage door. The contractor contacted us the very day we called and fixed the problem the next day.
My sister was very well pleased with the technician that fixed her dryer. Great service.
Excellent service, thank you.
Everyone I spoke to at Choice Warranty was helpful. My Rep is Ryan and he was great. He took his time with me and answered all my questions over and over again. We had a few laughs together also. I look forward to doing business with your Company.
I have used the service several times and have found the repairman and repairs to be very good. I recommend CHW for those looking for a good service plan.
He was very professional.
The agent that was sent to do the repair was Excellent. Thank you Choice Home Warranty. You guys are great.
Quick, easy, reasonable, and competitive pricing. Looked up the best home warranty companies, and CHW was rated #1, which lead to call and follow-up. I hope I can continue being a client for years to come.
For the times I have had to use CHW, the experience was always very professional. The contractors timely and knowledgeable.
Excellent service for repairs.
Tony's Plumbing was very courteous and efficient. Replaced the entire inside guts of my toilet.
I was very impressed with all aspects of service from start to finish. I would highly recommend this company to anyone looking for timely and professional service.
Great Service from Choice and the technician. Submitted claim on the website, scheduled repair within hours. Tech arrived in time and did an excellent job of getting our dryer fixed. Kudos
I spoke to an agent, Anthony Mignosi, who answered all my questions and I asked some questions hat were very involved. I took some time to think about my decision and called Anthony back and signed up with your company. Very Pleasant Experience!
Your tech was VERY helpful and solved out dryer problem! Very happy with his service!
Fast and great customer service. Minor plumbing leak resolved prior to extensive work needed. So happy that I have this home warranty! Reccomend to all new/existing home owers.
I am a contract holder with Choice warranty for last 2 years and my experience with them is fabulous. Their service is so quick, people are so caring and they make sure whatever problem you are having at your home it get fixed quickly and efficiently. I recommend anyone about taking their home warranty package without any hesitation.
I was very pleased with the service I received. The Plumber assigned was courteous, efficient and did an excellent job. I'll be using him again if needed.
The phone assistant was very helpful and explained well.
Very nice customer service. Easy and system friendly when making claim, and checking the status of claim.
I did not have any heat. Choice found me a tech however he could not come for 4 days . I told choice I could not wait that long. They reassigned me to someone who came out the same day. Yes the heat is on!!!!
My service was great had someone out within 24 hours. Time was perfect they even called to make sure the time was good. Highly recommended.
This technician was very thorough and efficient. I was very satisfied with his work and expertise. I am happy you sent someone who was good.
They had someone out the next day for my washer. He ordered parts, they came on Friday, now I have to call service to come back and install parts. All for $45.00.
I really like the job that was done. Thank you again!
Extremely satisfied with the service provided by Choice.
I've never really had any problems with Choice. I get great service. I've always been satisfied with the contractors they send. And the contractors seem to be happy with Choice. That's also important to me. I used to be with American Home Sheild before switching and they really sucked. Choice is very competitive in price and I plan on staying with them.
We got up Monday morning and noticed our Hvac unit was making an odd noise. We called Choice Home Warranty and they immediately contacted an Hvac provider. I was contacted immediately by Choice and the Hvac provider of an appointment for the next Wednesday which I thought was great. The Hvac provider called back Tuesday morning to change appointment to that afternoon. Within an hour the Hvac was repaired. Great service from both companies!
From original call everything was done in a professional way, the plumber called within 24 hours and was available within 48 hours. He was very professional and helpful.
I am very pleased with the service I received on my washer and would highly recommend Choice to all my friends.
Quick and Timely service.
I am so happy to have our home warranty coverage taken care of for 3 years for a reasonable price and excellent coverage. I replaced our HomeServe coverage which was extremely expensive with 6 separate contracts. I responded to an article directed to seniors and Jennifer called back almost immediately. I am very happy I made the change.
Choices response time was great. It took two trips to get it fixed and one trip to the laundromat but it is up and running today. Better than the last home warranty company that we had!
Coustomer Service Rep was very professional and courteous. He answered all of my questions. He made feel very confident about our decision to become a CHOICE member. Thank you!
Choice Warranty has provided me with good service.
Had leak around commode, called on Saturday to get someone to fix. Came on a Monday and it was repaired. Thanks
My Choice Home Warranty policy is very affordable and the plan is extremely easy to use. I recently submitted a claim for my washing machine. I simply created a claim online, paid a small service fee, and my washing machine is working again as good as new. The part alone to fix the machine would have cost more than half of what I paid for a year of coverage (that does not include what it would have cost for the repairs). The repairman contacted me right away and was prompt to arrive. I highly recommend Choice Home Warranty, especially compared to other home warranty services I've used before.
Very good service when I signed up. Rep ask a lot of questions to get me the best price possible.
Our rates doubled with our previous company whom we had for 15 years. I went on the web to Consumer Reports who rated Choice Home Warranty at 5 stars and 99% satisfaction. Went on the website and as I was on the site Jeff Vincent called. We talked at length, He was very informative. He said we could get a military discount, and went into great detail about the plans, payments and coverage. We were inpressed and said it was a go. He followed up with am email confirming everything we discussed. Professional all the way and will refer others to your company! Thank you so much!
The tech who came out, Josh, was very nice and knowledgeable. He made sure I understand everything that was going on with the furnace.
I bought the house across the street from me and I couldn't wait to call choice and add it to my list, other companies approached me but I said no I'm staying with you after all of these years.