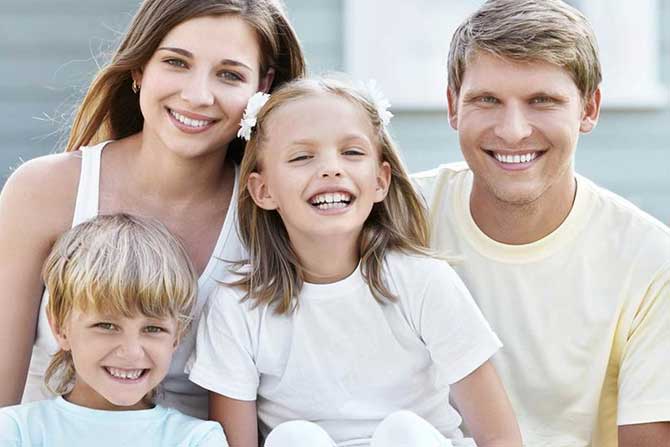 Choice Home Warranty provides support for unforeseen home repair.
As a national warranty company, we offer two different plans with straightforward pricing; the Basic Plan and the Total Plan. If you pay annually, you can expect to save money depending on the plan and specific coverage you choose.
Purchasing one of our plans does not require a home inspection. Our plans cover most major appliances and systems such as AC's, electrical, plumbing, ductwork and more. The appliances we cover include dishwashers, washers, dryers, refrigerators, whirpool tubs, and much more.
You may customize your plan with additional coverage and the service call fee remains the same irrespective of coverage details. This allows for peace-of-mind without a large upfront cost to repair your broken systems.
Please consider reading some of our many reviews below from actual consumers who have experienced our stellar service.
---
All Reviews & Testimonials are written by actual CHW customers who have made a claim on their broken system or appliance. Reviews provided by customers are not altered in any way. CHW utilizes the feedback from consumers for training and quality purposes.
All of the reviewers on these pages have been provided with the benefit of a free month of service*, valued at $40.00, for their willingness to provide a timely review of their claims experience.
CHW utilizes the feedback from consumers for training and quality purposes.
Person who fixed A/C was fantastic thanks.
Very happy with the service I have received so far.
I spoke to Michael Wilson and he gave me the information I needed to decide if I was going with your company and gave me his number so when I was ready to proceed he contacted me right back and I decided than that I liked the customer service that I received.
Received a good quote for the one year services. Was given a very good quote for a 3 year coverage, however I had to decline do to funds on my end. They answered all my questions and made suggestions for a later quote.
I found the person that signed me up was very nice and very informative. I have only been signed up since 8/17/18, but I think I will be very thankful I did. Thanks Chris for your help.
Mr, Stephen from A/C and Electricity came in today early PM. He did a good job. He was friendly, patient, courteous & professional I would love to welcome him to my home for repair of anything that needs to be done. Kudos to him
My claim was handled very well. Great Company to have a Home Warranty with.
The technician sent by Choice Home Warranty arrived as scheduled, quickly diagnosed the problem, and ordered the replacement part. The install of the replacement part was done quickly and my A/C unit was up and running.
I WAS VERY PLEASED WITH THE SERVICE THAT I RECEIVED.
You did yourself well, CHW by having Southern Comfort, Inc. to represent you. They were fast. professional and very knowledgeable. Under the super hot conditions, it was a good experience.
I was incredibly impressed with the person I talked to on the phone. He was very knowledgeable about what options were available and I received an excellent deal for my coverage.
It was hard to find out washer problem. But technician had patience and took time to find out the problem and solved. I am really satisfied.
Timings and workmanship are very excellent.
Great people and honest service.
Your crew is doing great!
Good service from start to finish and the repairs were done in a timely manner.
Great Job on the response and the service!!!
My last experience with choice warranty service was very helpful. The service tech that came out for our air unit was polite, knowledgeable and consider. Thanks again choice warranty.
I have shared CHW to every neighbor friend & family member. I even mentioned in a Ministry Testimonial. LOL I AM IN LOVE! Best Ever.
I was very pleased with my first experience filing a claim. Felix came out and found the problem in just a few minutes. After the part came in, he was able to fix it back to normal. Thank you so much.
Good service, was able to diagnose the problem and fix it.
I called in for a clogged toilet and received service next day service. Plumber is a gentleman and professional person.
Was easy and quick to set up home warranty.
I have contract for more than 3 years. I have received excellent service every time I have called.
Fixed my few year old dishwasher with a new computer board for only the service call fee.
Good technician - good work!
Provided great service. Technician arrived on time and corrected the issue. Highly recommended.
The job was done in excellent and professional manner. I will recommended CHOICE Home Warranty to all my friends. Being a member of CHOICE Warranty Company, not only to save me a lot of money but also same me more time to do others things that I need to do. Thanks CHOICE for the excellent job, well done.
Purchasing Choice Warranty was the best decision I made as a home owner. Choice was quick to dispatch a plumbing company when I needed assistance with a plumbing issue in my home.
I called CHW in the wee hours of the morning and they had me set up with an appt immediately great service.
Great response time and excellent service from the technician Francisco, for my garage door!
Great service to have for your home.
Great service, I'm so happy I had three repair personal fixed items in my home. Nice salespersons that sold me my warranty. Very pleased. Thank you Choice Warranty.
The serviceman was knowledgeable and courteous.
Nearly everyone of the repairmen/technicians who have been assigned to me have been above average. They are quick, efficient and get the job done correctly.
Excellent repair person----very conscientious and knowledgeable.
Mr Monroe arrived at the appointed time, checked the disposal, went to the truck and got one and replaced the bad one. He was very polite, and professional.
Excellent and top service from CHW. Good choice of plumber, very efficient! Speed and reactive service from CHW Five stars. Can strongly recommend!!
AC techs were knowledgeable & prompt.
Dan with Gulfcoast Appliance was top notch. Did a fantastic job of repairing our dryer. Thank you so much!
Mr Monroe arrived at the appointed time, checked the disposal, went to the truck and got one and replaced the bad one. He was very polite, and professional.
I called in early in the morning to report my claim. I received a message saying they had contacted someone and they would be out the next morning. The next day the technician came and had the air conditioner fixed and working quickly.
Kelly Jackson was a delight to work with. She really knows her job. Immediately answered all my questions. Wonderful attitude.
Very happy with overall customer service and satisfaction
Choice has partnered with a great company locally that knows their stuff and was able to fix my dryer. I'm happy with the service on both ends.
Fast and reliable service provided.
prompt service. good technician.
The representatives that we spoke to were friendly and informative. The man who came to the house to repair our refrigerator was professional, efficient, and helpful.