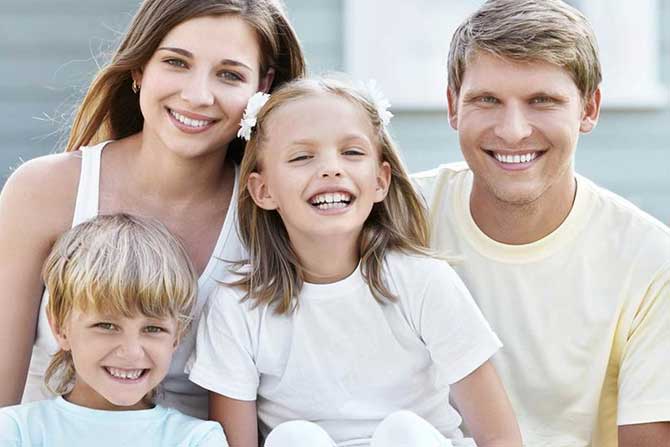 Choice Home Warranty provides support for unforeseen home repair.
As a national warranty company, we offer two different plans with straightforward pricing; the Basic Plan and the Total Plan. If you pay annually, you can expect to save money depending on the plan and specific coverage you choose.
Purchasing one of our plans does not require a home inspection. Our plans cover most major appliances and systems such as AC's, electrical, plumbing, ductwork and more. The appliances we cover include dishwashers, washers, dryers, refrigerators, whirpool tubs, and much more.
You may customize your plan with additional coverage and the service call fee remains the same irrespective of coverage details. This allows for peace-of-mind without a large upfront cost to repair your broken systems.
Please consider reading some of our many reviews below from actual consumers who have experienced our stellar service.
---
All Reviews & Testimonials are written by actual CHW customers who have made a claim on their broken system or appliance. Reviews provided by customers are not altered in any way. CHW utilizes the feedback from consumers for training and quality purposes.
All of the reviewers on these pages have been provided with the benefit of a free month of service*, valued at $40.00, for their willingness to provide a timely review of their claims experience.
CHW utilizes the feedback from consumers for training and quality purposes.
Choice home warranty is an excellent warranty service they found me a serviceman right away I was given notice by email text and phone to let me know when to expect serviceman to come and he was effecient and fixed my problem right away I highly recommend CHOICE HOME WARRANTY.
Very helpful all was well explained with good contact information if any questions should arise.
The plumber that fixed our leak was excellent. He was very personable, came in and did a great job, and cleaned up after himself. We were very pleased with the results.
The repairman was very efficient and on time. very nice, could not ask for better service.
Natalie was very informative and answered all my questions. She is even going to send me a hard copy of my contract for my files. Hoping I won't need this service but you never know.
Very professional, and efficient.
When I went on line to report my microwave was dysfunctional, Choice responded right away, assigning a serviceman to come to my house. Serviceman diagnosed problem, finding repair to be costly and I was offered a settlement amount within 24 hours to help cover cost of replacement microwave. Found everyone I dealt with very polite.
I am so happy I purchased this warranty. The staff is professional and the service is prompt. I've have needed two repairs and one replacement of an appliance and I extremely happy with the service. My home is old and I would be worried about all the unexpected repairs that pop up, but Choice Warranty offers me peace of mind.
Quick response and good services.
I've had Choice Home Warranty for nearly 3 years now, and they have always been quick to respond and the service men they have sent have been polite, very professional and have taken care of what ever problem I have called on. I am very satisfied with Choice Home Warranty and will renew my contract when it is due. Thank you Choice Home Warranty.
I have had Choice Home Warranty for years. I have never had an issue with my claims. I get immediate service and courteous service from the repair company and Choice.
I just bought my first home and having a Choice Home Warranty gives me a peace of mind if I would have a major break down or problem with my new home.
The response time was great! Had my issue resolved within 3 days!
Great experience from start to finish. Procurement of service was prompt and the repair company was professional. I would not hesitate to use them again.
Call to schedule service was easy and the service provider was here within an hour and was very professional and fixed the issue for us. Really happy as it was cold and furnace was making loud noises.
I've had their Home Warranty for 2 1/2 years and in Dec my oven went out. It was very close to Christmas and I needed my oven fixed quickly. They sent out a technician within a week and he ordered the part and came back as soon as he received the part and repaired my oven -all before Christmas. Oven is working good since then.
Arrived on time and started the repair. I am recovering from knee replacement. My wife arrived home and completed the contact. Very pleased with his service.
Called and next day it was fixed!
Service was prompt, attentive, informative & patient. Very good experience. Thank you.
The service was quick and we had no problems with the provider. They were polite and kept us informed of when they were coming.
I just purchased a Choice Home Warranty Total Plan. I compared other Home Warranty plans and discovered that Choice Home Warranty was the best of them all. I liked the option of receiving a substantial Veterans and/or Senior Citizen discount on my contract. Will recommend Choice Home Warranty to all my friends and family. Thank You.
Just purchased a new home after 43 years in the same house. Purchased a home warranty with little or no need to use. We were moving some items in the new house when the garage door opener broke. I called the home warranty number and they said the opener was under warranty and would have someone in our area call me. They called and were out in one day to fix the opener. all I had to pay was a service call fee of $65.00. The workers were very polite and prompt. Thanks for all the help and great service from Choice Warranty and the techs that repaired the opener.
Called in a claim, repair made in two days. Serviceman very professional and friendly. Arrived at scheduled time.
I've had three occasions to use my home warranty and every time the service has been fast & great. I am so glad I have it.
Great company recommended to everyone!!!
Called up Choice Home Warranty due to issues with my AC and they were prompt in finding a local provider who can assist me with my needs. Between my call to Choice and getting contacted by local vendor, it was probably less than an hour and from there scheduling was made. It was a good experience overall.
I had an excellent experience with Nathaniel James. He helped me open a home warranty on our townhouse. He answered my questions and made sure I received the best rate. He also made sure my friend was compensated for referring me. Thank you!
Our down stairs hot water tank started leaking and we contacted Choice. We have had Choice approximately 4 months. They sent out a plumber which evaluated our unit and advised Choice it needed replaced. They came back in 2 days with a new hot water tank and fixed our problem. We had another warranty company before Choice and would never have gotten this done so soon or with so little interaction.
I'm a new client, so far customer service experience was fantastic.
Good customer service and reasonable pricing.
My experience was very good. I have had 2 different service performed within a month's time. In both situations, tech. showed me the cause of my problem & repaired the problem quickly.
Great warranty company with great customer service! Will recommend them as home warranty company!
Courteous ... competitive rate.
The response from claims personnel is prompt, professional and caring. The vendors providing service have been very prompt and call ahead to confirm service. Our experience with Choice has been excellent. Thank You.
The response to my request for service was prompt. The technician arrived when expected and was very knowledgeable and pleasant. The problem was taken care of to my satisfaction.
Very happy with the service. Repair men was on time and did a great job.
At this point I am just starting with CHW. Their contacting me was gracious and informative. Many others that I contacted sometimes was time consuming and not always clear for me. I know what to expect in the coming year. If I need to use them this year, I will see if CHW lives up to what was shared.
Service Tech was pleasant and gave me a lot of great tips for best practices. Thanks to him I should avoid future issues.
The company sent a competent repair man to see if the washing machine was repairable. It wasn't they paid for the washing machine and we got a new one that evening. Thank You.
I dealt with Luke Powers who was exceptionally professional, answered all my questions, had a good sense of humor, and made me feel comfortable about enrolling in your company.
Just wanted to take a second of your time to commend one of your employees if I may. Precious Saunders, whom we had the pleasure of dealing with in your mgt/ retention department is a true asset to the Choice Family. Her customer service skills are unparalleled, her follow-up and follow through as a rep surpass what is even expected. There is a reason we made a conscious effort in choosing Choice, my family (per my recommendation uses them after horrible experiences with many others) and now Gary Greene offices in Houston will be recommending them to their buyers. Choice offers a solid product, Precious is a stellar rep that sincerely needs to be commended and without a doubt Choice is THE choice in a home warranty decision.
heat went stopped work early AM on a Sunday. They had a service person out on Sunday night. It got fixed on Tuesday due to service person waiting for the part which could not be helped. They are 5 star in my book.
Before I could even log off of my computer my phone was ringing to notify me that I had an appointment scheduled the very next day!! The service man called the next day to let me know that he would be here within 25 min. He was very prompt and very nice and knowledgeable of the problem that I was having. Everything was a smooth as silk!! So thankful!!!
The tech was professional.
Technician called to confirm an early arrival, arrived early and did an excellent job.
Kind, knowledgeable, effecient. Down to business, in and out. VERY professional. I would definitely use them and refer them to others.
Prompt service and issue resolved! Thank you!