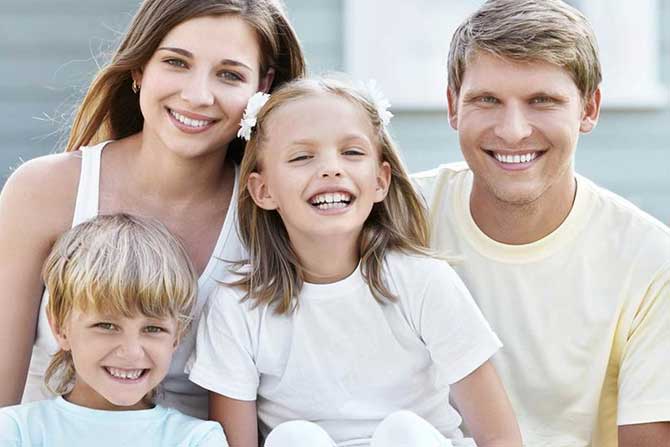 Choice Home Warranty provides support for unforeseen home repair.
As a national warranty company, we offer two different plans with straightforward pricing; the Basic Plan and the Total Plan. If you pay annually, you can expect to save money depending on the plan and specific coverage you choose.
Purchasing one of our plans does not require a home inspection. Our plans cover most major appliances and systems such as AC's, electrical, plumbing, ductwork and more. The appliances we cover include dishwashers, washers, dryers, refrigerators, whirpool tubs, and much more.
You may customize your plan with additional coverage and the service call fee remains the same irrespective of coverage details. This allows for peace-of-mind without a large upfront cost to repair your broken systems.
Please consider reading some of our many reviews below from actual consumers who have experienced our stellar service.
---
All Reviews & Testimonials are written by actual CHW customers who have made a claim on their broken system or appliance. Reviews provided by customers are not altered in any way. CHW utilizes the feedback from consumers for training and quality purposes.
All of the reviewers on these pages have been provided with the benefit of a free month of service*, valued at $40.00, for their willingness to provide a timely review of their claims experience.
CHW utilizes the feedback from consumers for training and quality purposes.
Talked to Choice Directly, very very Helpful.
I have just purchased a Choice Home Warranty. The Representative, Neil Lahab, was very helpful in finding the best plan for me. Since my coverage hasn't started yet, and I haven't had a claim, that is all I can review at this time.
I called to schedule a service appointment and the person who took the information was very nice and professional. The service tech that came out was also very professional and resolved my problem quickly. I would definitely recommend CHW.
Garage door opener went out on me. I started a claim online, and received a call the next morning from a contractor. Contractor came looked at opener and considered it needed replacing. Submitted claim to Choice and it was approved immediately. No problems this go around.
Mr. Kelly was a very professional and courteous representative.
The customer service individual that called me while looking at the website was able to provide information and provide a enjoyable experience that I switched from a different company.
The service from All Florida Cooling and Heating LLC. Which was assigned by Choice Home Warranty. Mr. David the contractor who did the service very was excellent and on time to finish the work. He got the motor replacement and now everything working nice and smooth. We spoke to Joe Alpha about the claim number which was a correction to be make and we asked him if that is same old claim number would used again to fix the boiler and said yes. When we called back the next day and spoke to Ms. Freida she said no that we need a new claim number. Which delay the repair for a next day.
Mr. Walling though he showed up later than the expected time frame was very courteous and professional. He immediately identified the problem, and fixed the it. He waited to ensure my appliance was working properly before preparing the work order ticket for completion.
Service contractor contacted me via email 1 day before service performed and on day of service. Technician arrived on time and performed dishwahser repair in a quick and efficient time. Very knowledgeable and courteous.
The company that you sent to fix my electrical problem was very professional and right on time. Thanks!
I was very impressed that someone was sent the same day, in the past we have always had to wait a day or two.
After a repair on my air conditioner, I was sent the wrong amount and after a call with the operator, she took her time to research she fixed the problem with the billing. Thank you
Recent customer very happy with service.
The technician was courteous, prompt and did an excellent job restoring our refrigerator to service.
Very easy to do. Simply sent an email and next thing I knew a claim # was returned along with who and when I should expect to arrive. Worked out great. The guy doing the repairs was very personable and well mannered. Did the work which I am happy with and cleaned up after himself.
I am very pleased with the service I have received with CHW. The repair companies have always responded promptly. I recommend this company for your home warranty.
My wife was home for service of garbage disposal. Friendly repair service, quick and efficient.
Very happy with Choice home warranty. As soon as I submitted my claim I received a response. Quickly they schedule a service date. The technician was very professional and thorough. Very happy that my dryer is working again. Thank you.
Mr. Walling though he showed up later than the expected time frame was very courteous and professional. He immediately identified the problem, and fixed the it. He waited to ensure my appliance was working properly before preparing the work order ticket for completion.
I was very satisfied with the service, I did not have to wait a long time for someone to respond and have my air conditioner fixed, for that I thank you.
Albert Hall was Helpfull, thoughtful, patient, excellect phone etiquette.
Air conditioner quit. Service was fast. Repair was done quickly. People were friendly and professional. 'Nuff said.
Choice provides an extensive coverage policy. The reps are very knowledgeable and provide suggestions based on a client's requirements so that an informed decision can be made. I highly recommend this company.
Repairmen were amazing and explained the problem in detail of what was going on with our washer.
Choice found us a pool company to fix our pump motor! Great job!
Good service. Courteous technician.
I have been more than pleased with this company. I have 3 policies two for our rental properties one for our residence. They have handled everything. We have used them for appliance repairs. They have done a great job.
Fast service and excellent work
I have had them to come out to service my washer and dryer. The dryer still isn't working right yet so I called them again. They are sending them out again. Good service.
Plumbing ATL, LLC did an excellent job in locating the toilet bowl leak and repairing. Your call was timely and the repair came to my home on the time they said they would. He also identified that the water was running slowly and took time to run a snake so the toilet water would empty faster. Thank you for your service, it saved me a lot of worry.
Company person was very professional. Required work was performed with diligence.
Service man was friendly and professional.
I called and was not on hold for long time. Rep was very nice and knowledgeable of my benefits. Explained to me that there was a service fee. They made my appt for tech within 72 hrs! Then when I didn't get a confirmation from the tech I called CHW and they called the company while I was in the line with them! They got the tech out.
The company that replaced our garage door opener did such a great job...They were here when they said they would be and appearance wise looked clean and they left the job all clean also...Thank you Choice WArranty for sending them to do the job
First time I have had to use my Choice warranty and was amazed at how quickly our problem was fix. I highly recommend this company.
I was surprised when the Repairmen arrived early. He asked a few questions, went to work and was done in about 10 minutes and was gone. I am completely satisfied!
Company called and came out earlier than expected, outstanding.
The entire process went smooth. Ron, the tech for Tymeles Appliance Repair in Pearland Texas was excellent. He was scheduled for Monday but even came on Sunday since he was in the area. Great Service!
Excellent value for the price.
I have been with CHW for approx. 8 months and I really like the service received. My air conditioner was malfunctioning and when I called them, they had someone scheduled to fix it the next day. The company they chose to repair it was great...well trained and the problem was fix upon first visit. All I paid was $45.00 up front the CHW took care of the rest of the bill. This is the first time I've had coverage for home appliances. CHW was referred to me by a family member and they had nothing but good things to say...now I understand why. My wife and I feel secure and comfortable that that we are covered by such a capable and dependable program as CHW.
Choice warranty is a good choice,they take care of my AC as soon as possible by sending a very good Technician.Job wel done,highly recommended!
Excellent job by Scott from Advanced Plumbing Services.