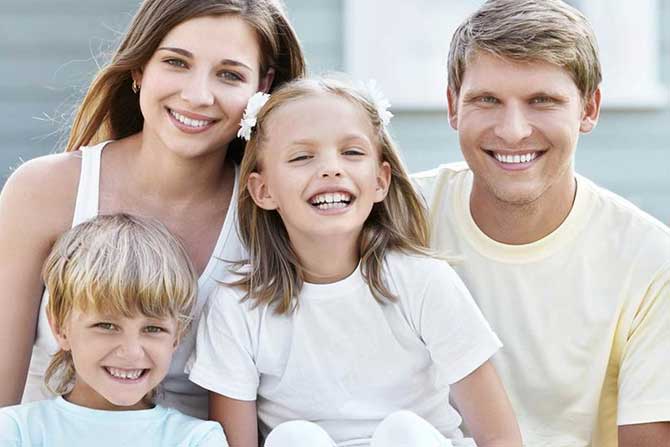 Choice Home Warranty provides support for unforeseen home repair.
As a national warranty company, we offer two different plans with straightforward pricing; the Basic Plan and the Total Plan. If you pay annually, you can expect to save money depending on the plan and specific coverage you choose.
Purchasing one of our plans does not require a home inspection. Our plans cover most major appliances and systems such as AC's, electrical, plumbing, ductwork and more. The appliances we cover include dishwashers, washers, dryers, refrigerators, whirpool tubs, and much more.
You may customize your plan with additional coverage and the service call fee remains the same irrespective of coverage details. This allows for peace-of-mind without a large upfront cost to repair your broken systems.
Please consider reading some of our many reviews below from actual consumers who have experienced our stellar service.
---
All Reviews & Testimonials are written by actual CHW customers who have made a claim on their broken system or appliance. Reviews provided by customers are not altered in any way. CHW utilizes the feedback from consumers for training and quality purposes.
All of the reviewers on these pages have been provided with the benefit of a free month of service*, valued at $40.00, for their willingness to provide a timely review of their claims experience.
CHW utilizes the feedback from consumers for training and quality purposes.
They have been very fair and helpful in dealing with claims, even those that were not covered.
Srevice provider was on time, honest and did excellent work. I was very happy with the quick responce for Choice.
Have singed up only, have not used the program as yet. Excellent so far.
The service was excellent. Everything was explained and I was not pushed to join. Many thanks for all your help.
Took a little time to get the part for my water heater but it took only about 20 minutes to get it back to heating.
Excellent customer service, very professional and very fast.
My air conditioner was not working the (2) hottest days of the week, I called CHW and in no time at all I had a service guy at my house! I've never experienced such great customer service!
Called Choice Home Warranty and within a few minutes I had the service I wanted and even better than my previous Company I Think Choice is the one for me.
I have only received service twice and both times I was extremely satisfied.
The agent that took my claim was very professional and courteous. The response time between filing the claim and getting the repairs done was exceptional.
He got here before scheduled date and time. Replaced parts that were needed. My air conditioner was working within no time.
Very good response time excellent service, very happy with service.
Vincent took care of me. I feel confident I made the right choice after several hours of research and receiving verbal quotes from other companies. Thank you for your future customer service excellence!
Our fridge went out and within one day a repairman was there to assess the issue. Got it going until the approval was given to repair and part ordered. It took less than a week. Thank you. What a relief.
I had been encouraged to call your company and was told you offered great service. When I signed up I spoke with knowledgeable people and if your service is as easily handled as the sign-up I'll be very happy.
C.H.W .is the best home appliances Company...from start to finish . Best tech ever , including there offices !!! Caring all the time about getting it fixed .. My Twin Sister is now looking into changing her warranties company ... Thanks for taking care of us & being so compassionate all the way thru !!! Only paying for our copayment...better go & check them out !! Ty again ....
Greg Harkin was very friendly and helpful. I had issues with another company but Choice had a lot better deal that really helped out.
Came in time and fixed properly.
Very good service provided on washer malfunction.
We had a five-year contract at a previous address, and decided to use you again. Our first issue in the new house recently was a plumbing problem. Quincey from Mr. Smith's Appliance Repair called and came sooner than expected - a good thing! He was professional and though using a similar tool my husband had tried, Quincey was successful at unstopping a toilet. In addition, we were pleased that Choice allowed him to inspect all four toilets for the one price of $45. We continue to be pleased with Choice Warranty and highly recommend them.
My experience with CHW in the last six months has covered repairs on a clothes washer, garage door opener and two HVAC systems. The start to finish process is customer friendly and seamless. I utilized my email to start the work order and within minutes I was contacted back by email that a work order was received. Within an hour I was again contacted that a technician was assigned to my work order. This email was complete with a time frame, name of technical firm assigned along with a contact number. In all cases this information was accurate and followed up by CWH several times to keep me posted. I certainly appreciated their prompt attention and completion of the work order. These people are the real deal, Thanks!
Great experience, didn't expected to have a discount as senior, A+++
Lavoy appliance service was great. Tom was able to get the part for our refrigerator quickly . He was very pleasant and efficient.
Maurice was wonderful to work with. He took care of every need. Because of him I bought the package.
CHW has an outstanding customer service department, but I especially love their customer response time. Whenever I contact them through the website, their response time is always 5 minutes or less! This is remarkable and highly encouraging for the customer when services are needed and satisfied. CHW works har for their customers by putting them first. They have been my warranty company since 2015 and with each claim they have made sure that my needs were met. All around as a warranty company CHW is tops!More than that, they are bar none when it comes to their excellent customer service department and their service management team!
Very prompt and reliable.
Everytime I call Choice Warranty, they are there for me. Which make the matter(s) complete to the fullest. Thank you Choice Warranty!!
A testament to the salesman, Harry who persuaded me to sign up for homeowner warranty protection. Harry was knowledgeable, pleasant and patient. My coverage will not begin until August 22, 2018. So unable to comment on Choice's promise to protect my home. Hopefully the experience will be fulfilling and delivers.
I reported a problem with our washing machine on 7/18/18 and received a prompt acknowledge of my claim and the name of the repair company that would be handling the problem. The company arrived on schedule this morning and fixed the problem. We were very pleased with the way this was handled.
Thank you for your good service repairing my cooktop stove.
Great service and follow up.
This is the second claim I've put in since becoming a customer. As before, I opened a claim online and was contacted by the repair company the next day. I paid the service fee and CHW covered everything else. No hassle and everything is back to normal. Fantastic!
We appreciate your service for keeping us cool in this 100F weather. Thank you very much!
Worked with Precious in review department and was more than satisfied with her kindness, understanding of issues and resolving of my problem.
Boston Bob Home Repair did a great job. Courteous, friendly and easy to work with.
Simple, fast service...the technician was dispatched at a very reasonable time.
Service person was on time, very pleasant.
My refrigerator temperature control was allowing my refrigerator side to freeze the food. I called Choice and they sent a company to check it out. The company has ordered the part and will repair it as soon as the part arrives.
I called them and they got me an a/c company for the next day, but didn't make it that day, but after I called Choice again, they reset up the appontment.
They were fast responding and quickly fixed. I highly recommend.
Excellent and professional service!
Wonderful experience with prompt and friendly service representatives They finished the job in a timely manner.
Fast response Excellent contractor. Solved the issue. Would highly recommend CHOICE.
AC stopped blowing cool air. Submitted a workorder. Technician came out within 24 hours and replaced the 15 yr old compressor. Only paid the service fee. Thank you for the prompt response and service.
Did a good job - very professional. Still waiting for a warranty part. Will continue review upon completion of job. Thanks.