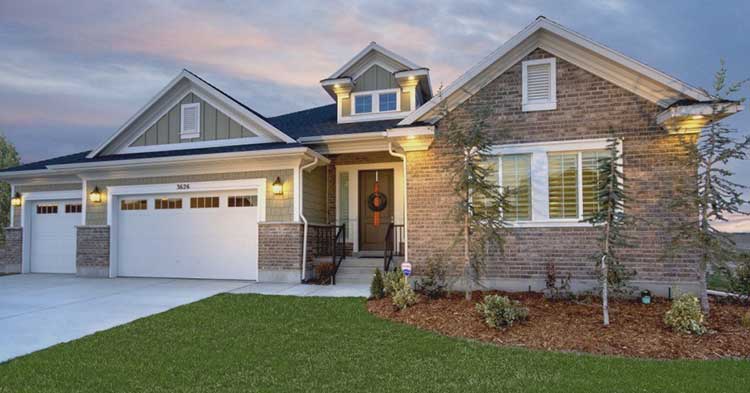 Owning your home could be one of the greatest investment you will ever make in your life. Protecting such property isn't all about being smart, but rather about being integral.
The best way is to take a homeowner's insurance policy as well as a home warranty. Purchasing both coverages will protect your house, belongings, appliances and other system components.
What is Home Warranty?
Simply put, this is a one-year contract between a home warranty company and you, the house owner that protects your specific home systems and appliances.
Typically, this cover protects systems such as heating and air conditioning. Appliances covered include dishwashers, over and dryer or washer. In case of system breakdown, the company replaces or repairs the covered items.
Difference between Homeowners Insurance and Home Warranty
Whereas both are a great form of protection to your home, home warranty and homeowner's insurance varies as they offer different types of protection. Learning what individual covers offer is prudent before purchasing either.
To begin with, homeowner's insurance policy provides cover for any accidental damage at home and affected properties resulting from theft, fires, storms and other natural disasters.
Under this policy, there are four primary areas covered. They include the interior and exterior of the house, personal property and general liability that can arise when a person gets injured within your premise.
Homeowners insurance is often mandatory, and a bank will always require that you obtain one before issuing a mortgage to your home. It can be renewed annually and costs several hundreds of dollars.
Home Warranty Explained
On the other hand, a home warranty, as mentioned before, is a service contract that provides assurance for repair or replacement of home system components and appliances that may fail or break down due to age resulting in standard wear and tear.
Such warranties are often 12-months contractual terms that aren't mandatory as home insurance. It is purely selective but a smart purchase. This cover costs several dollars monthly, depending on the type of coverage plan you take.
Types of Home Warranty Plans
There are several home warranty plans provided by various companies in Utah. Therefore, it is upon you to choose which one is most suitable for your needs.
For these services, plans often differ according to price but are primarily based on what appliances and home systems are included.
Outlined below are some of the common home warranty plans, typically present in most companies.
Systems and appliances plans
Most home warranty providers offer this as two different types – one for home systems and the other for appliances. Home system plans basically covers for air conditioning, electrical system, heating, plumbing, garage door opening, central vacuum, smoke detectors and other common household systems. On the other hand, appliances plan cover common household appliances such as refrigerators, washer, dryers, dishwasher, built-in microwave, icemaker among other appliances. From these two, you can decide whether you want your systems or appliances to be covered. You can always opt for both but might cost twice as much. This is perhaps why most home warranties in Utah offer combo plans. Also known as hybrid plans, they combine all the items covered under systems and appliances with the price usually somehow lower than when two plans are provided separately. Combo plans are popular as they provide maximum coverage and saves on cost.
Customizable and Build Your Own Plans
A good number of home warranty companies provide an option for their clients to create their own coverage or customize the existing plans depending on the client's specific needs. Here, you as the client specific systems and appliances from a list. The total rate of your warranty could depend on the number of items on the list.
Specific Plans
Systems and appliances covers are the most common types of plans provided by several home warranty companies. However, some companies offer more specific types of coverage or kitchen appliances coverage. These plans, as the name suggests, are designed to cover only specific systems and appliances and cost quite lesser than comprehensive plans that cover a wide range of appliances and systems. Specific plans are best suited for homeowners who don't want to pay a lot of money for a large group of appliances covered but want protection for a specific set of appliances or system in case they break down or fail. Just to mention, AC coverage is the common type specific plan as it covers a system that is most expensive to repair. Additionally, kitchen appliances are also widely present, as they are known for breaking down or wearing down frequently. Purchasing specific plans for these items makes great sense.
Additional Coverage
Nearly all the top home warranty companies in Utah provide additional coverage for appliances and systems found in homes on top of the standard coverage plans. Some of the items included in the additional coverage include spa, pool equipment, septic tank or pump, refrigerators, well pump and additional freezers.
Home Warranty Exclusions and Limitations
Home warranties are great, but they may have some limitations in certain situations. Like other contractual services, these plans have limitations on the broad of coverage provided. Simply put, not all systems and appliances in your home can be covered by your home warranty.
To put this in perspective, you might have included your HVAC system in your appliance coverage. If the appliance breaks down or wears down, you will need it repaired or replaced by the company.
In this case, there might be a need to undertake new structural and electrical modifications to accommodate the new unit. In this case, the warranty will only cover the new unit and not the electrical and structural changes required.
On the other hand, there are several applicable limitations by home warranty Utah companies. This mostly applies to high-end expensive home systems and appliances such as radiant heaters.
In such situations, the company provides a maximum payable limit. When the appliance breaks down, the company will only pay up to the agreed cover limit. You will then need to top up from your pocket to have the appliance repaired or replaced.
Apart from these situations, there are other common items that aren't typically included in a home warranty plan. They include:
Several outdoor equipment such as sprinklers
Faucet repairs
Items broken or damaged before the contract
Haul-aways
Not all refrigerators, garage doors, dryers and washers
How Home Warranty Works
Having taken a home warranty, what are the necessary steps when it comes to making a claim? Well, if the covered appliance or system breaks down or stops working, you should make a call to your home warranty company to report the issue.
The company then calls the service provider with which it has an agreement to handle repairs or replacements on its behalf.
The contractor then contracts you and makes an appointment on what time they will likely visit your home. The contractor visits makes an assessment and determines the fate of the system or appliance.
If the item is broken beyond repair, the contractor undertakes the necessary replacements. You will only require to pay a small service fee to the contractor for the visit.
What to do If Your Home Warranty Denies Your Claim?
Factually, a home warranty company should work in an ideal world. Once you sign a service contract covering certain home appliances and systems, the company ought to repair or replace when they break down.
Instead of hiring a skilled professional on your own, you should contact the company, which sends its contractors for repairs and replacement.
However, at times, the home warranty company may deny your claim. This really depends on your individual situation. Let's look at some reasons why this can happen:
Appliance and system failures that are not caused by normal wear and tear.
Mechanical failures that existed before the contract was effective
Clearly mistreated appliance
Code violations
Presence of toxic chemicals, asbestos or mold in the items
Calling external repairs before consulting the home warranty company for approval
Changing the property from a residential to commercial without notifying the company
Improper installation of the equipment
Home Maintenance Tips
Even if you have your home protection at hand offered by Choice Home Warranty, practicing routine home maintenance is prudent.
It will not only keep your appliances and systems running safety but also keeps them energy efficient. Well, this can be achieved by employing the following maintenance and troubleshooting tips.
Air conditioners
Conditioners wear out often with continuous use. However, routine maintenance ought to be performed annually or as prescribed in accordance to manufacturers guidelines.
It is recommended that you check the state of your air conditioner before the onset of summer season before temperatures go up. You can replace your filters consistently. Actually, replace them as often as monthly during the hot months.
If the conditioner is blowing hot, replace the filter and have the unit professionally cleaned and serviced. You can call the home warranty service provider if your unit continues to experience these issues.
Clothes Dryer
The standard or routine maintenance principle for clothes dryers requires that you clean the lint screen after every load. You should occasionally wash the dryer's lint screen with warm and soapy water to remove the build-up of fabric softeners. You can use a long-handled and narrow brush to remove accumulated lint from the lint trap opening.
Similarly, you can use the dryer vent brush to remove the lint from the rear of the dryer, the vent and duct, which often appears on the exterior of your home.
If you realize that the dryer takes quite some time to heat, check out for clogs or kinks within the dryer's exhaust duct. Counter check the fuses or power breaker to ensure that it received sufficient power.
Dishwasher
As part of the standard maintenance practices, you should always run at least a cup of white vinegar to deodorize the old food particles. Besides, always clean the dishwasher trap and seals and clear any food that may result in clogs.
If the dishwasher is leaking or cant drain, the door might not be sealing properly. You can also check if there is anything jamming the float. Don't hesitate to call Choice Home Warranty if these problems still persist.
Refrigerator
For refrigerators, always clean your door seals and dust the system coil twice every year. You should also keep the refrigerator between 37 and 40 degrees and the freezer at 0 degrees.
If the refrigerator isn't that cold enough, check the thermostat settings to ascertain proper temperature settings. Also, make sure that the condenser doesn't harbor dust. For the refrigerator to smell fresh, remove any old food and wash the interior with baking soda mixed with warm water or diluted vinegar.
Water Heater
For these systems, always set the temperature between 115 and 120 degrees Fahrenheit to cut on energy costs as well as to protect your tanks from overheating. Most manufacturer's guide recommend that you have the tank flushed regularly to clear sediments and minerals that build up in the bottom of the tank, especially in areas with hard water.
Accumulation of such sediments may cause the water heater to work harder, thus using more time and energy to heat water. Also, you should always replace the anode rod, which protects your water heater from corrosion. If the water isn't hot, check the pilot light for gas and the circuit breaker for electric heaters.
Plumbing Systems
Plumbing systems are arguably the most interesting and essential systems in our homes. Faults or break downs of these systems is a receipt for catastrophes. To prevent such backups, always be cautions of what goes down the drain in sinks, showers and toilets. To check on this, install screen in the drains to catch loose hair and always flush sewage and toilet paper.
If the system has a garbage disposal, limit the amount of waste foods going down the kitchen drain. Avoid pouring grease down the drain, as it will harden the pipes causing issues. If you experience some clogs, pour half a cup of salt followed by boiling water. For shallow blockages, use a short wire to pull up the clog. Remember, don't hesitate to call the home warranty company if the issue doesn't resolve.
Apart from these major systems and appliances, there are small items that can cause a crisis back at home. Well, for various regions, some systems become necessary depending on the prevailing weather conditions or seasons. Outlined below is a synopsis of what you need to countercheck to evade crisis resolutions during the two major distinct seasons.
For spring;
Ensure that all your bulbs at home are in the correct wattage to avoid breaking down.
Install a lightening protection system. This is because most home warranty companies don't cover for acts of god such as lightening, power surges, and natural disasters.
Employ the services of a professional air conditioning expert to inspect and conduct routine maintenance of the system.
Always trim shrubs and overgrown plants near the condensing unit to ensure maximum air circulation.
Always check on the state of your roof and damages. We at Choice Home Warranty offer roof protection under the optional coverage plans.
Protect your home from easily occurring sewer and drain back up losses.
Drain all sediments from the water heater tank in accordance to the manufacturer's instructions.
Ensure that each plumbing fixture has a shut-off valve to function properly.
During summer;
Ensure that the annual system maintenance is done before the air conditioning season begins. This is part of the complementary prerequisites for maintaining your home warranty contract.
Always keep the curtains closed when external temperatures are at peak.
Make use of the exhaust fans when cooking to eliminate excess heat and moisture.
Set your internal thermostat at 78 degrees.
Move your furniture away from vents, radiators and registers.
Our Final Review
Having a home warranty is great and necessary. However, you'll need to be aware of its limitations as much as the coverage. This is why it is important to read your policy, to see what is covered.
If purchasing a new home be sure to begin by employing a reputable home inspector to assess and uncover the pre-existing conditions of the house before the closing.
When searching for the best home warranty company in Utah, it is also prudent that you put some factors into consideration. First, think of what you want to be covered. You should then consider companies covering your location and check their coverage plans.
Always opt for companies offering around the clock customer service as breakdowns often come unnoticed. Read the fine print details of the contract and explore if the home warranty company offers customizable options matching your needs.
After entering the contract with the company, ensure that you play your role as the homeowner. This encompasses performing routine maintenance of the systems and appliances. This will keep the items efficient and provide a solid base of making a claim when breakdown occurs.