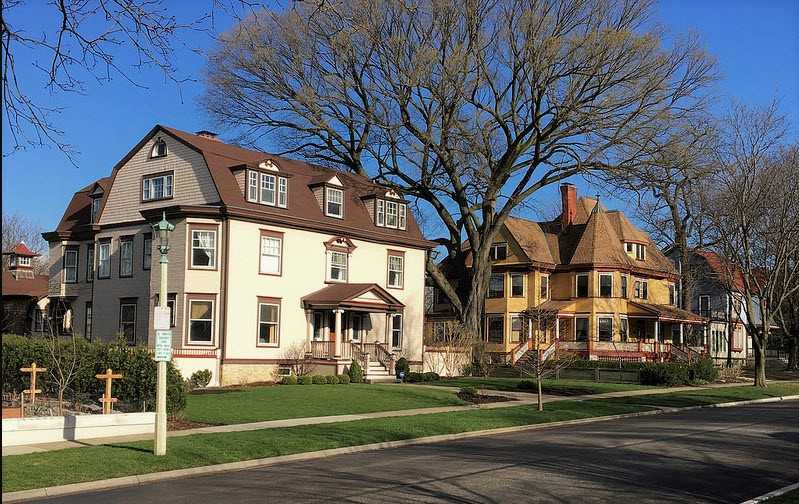 Illinois offers a diverse landscape of residential opportunities for residents. Head into Chicago, and you'll find a bustling metropolitan area with high-rise apartments where every square foot of space goes for a premium. With over 2.7 million residents, this city is the place to go if you enjoy the city life.
Beyond Chicago, however, you'll find Illinois takes on a very different face. This quiet mid-western state is a leading producer of corn and soybeans, with farmland covering around 75 percent of the state's total land area.
After Chicago, the next-biggest city is Joliet, with less than 150,000 residents. Rockford and Naperville are close behind with around 147,000 residents. Peoria, the fifth-largest city in the state, has a population just under 115,000. Illinois is also home to an abundance of small towns with populations well under 1,000 residents.
Regardless of whether you are in a cozy apartment nestled in the heart of Chicago, or out on a sprawling farm enjoying the state's gently rolling plains, your home is a valuable haven that's worth protecting from the distinct challenges you might face in this state. This is perhaps why you need a home warranty.
What Is A Home Warranty?
As the name suggests, it is a type of policy or agreement between you, the homeowner, and a home warranty company. It is an annual service contract where the company covers repairs and replacements of important appliances and systems that may break down over time.
This type of contract protects the homeowner from costly repairs and replacements of warranted items that fail due to normal wear and tear. Most often, systems and home appliances break down when you and your budget least expect it.
Based on market research, we conclude that most homes experience at least two mechanical failures each year. However, knowing that you are protected from such failures can give one peace of mind.
Why Is A Home Warranty Necessary In Illinois?
A home warranty is a valuable investment that can protect you from a broad range of potential hazards in your Illinois home. A standard home warranty covers essential systems like your heating and ductwork.
This is particularly valuable in Illinois, where over half of home energy is used for space heating, compared to just 41 percent of energy on average in the United States.
Illinois residents use another 31 percent of their energy for appliances, electronics, and lighting. Electrical systems, ceiling fans, and kitchen appliances like your oven, range, stove, and dishwasher are included in a standard home warranty as well.
If you upgrade to a Total Plan from Choice Home Warranty, you'll get additional coverage that includes your clothes washer and dryer, refrigerator, and air conditioning system.
Upgrading further with specially customized add-ons can give you even more protection for your Illinois home. You can add optional coverage for a septic system and septic tank pumps, which is a particularly valuable investment for Illinois homeowners.
Many rural families in Illinois rely on septic systems for waste disposal. Between 1996 and 2011, the Illinois Department of Health reported that over 72,000 homes installed private surface discharging systems for more efficient waste disposal.
However, this represents just 42 percent of all private sewage systems in the state. Septic systems of all types require maintenance and can experience issues from time to time.
Customized coverage is also available for well pumps, sump pumps, pools, spas, and additional appliances. Coverage for roof leaks is available as an optional add-on as well, which is another smart choice in this storm-prone environment.
A home warranty is an efficient option that can help Illinois homeowners, both rural and metropolitan, to protect their home systems and appliances.
What Does an Alabama Warranty Cover?
| | | |
| --- | --- | --- |
| Covered Items* | Total Plan | Basic Plan |
| Air Conditioning System | | |
| Heating System | | |
| Electrical System | | |
| Plumbing System | | |
| Plumbing Stoppage | | |
| Water Heater | | |
| Whirlpool Bathtub | | |
| Refrigerator | | |
| Oven / Range / Stove | | |
| Cooktop | | |
| Dishwasher | | |
| Built-In Microwave | | |
| Garbage Disposal | | |
| Clothes Washer | | |
| Clothes Dryer | | |
| Ductwork | | |
| Garage Door Opener | | |
| Ceiling and Exhaust Fans | | |
Optional Coverage
| | | |
| --- | --- | --- |
| Pool / Spa | Well Pump | Sump Pump |
| Central Vacuum | Limited Roof Leak | Septic System |
| Second Refrigerator | Stand Alone Freezer | Septic Tank Pumping |
*
Click Here
to view complete limits of liability and any exclusions. CHW offers service contracts which are not warranties. ** See policy for specifics on response times. ***CHW reserves the right to offer cash back in lieu of repair or replacement in the amount of CHW's actual cost (which at times may be less than retail) to repair or replace any covered system, component or appliance.
How To Choose an Illinois Home Warranty
You have many options available to you when choosing a home warranty in Illinois. It is important to consider these points carefully, to ensure you have the most effective plan in place for your family's unique needs.
If you live in a condo or other smaller unit in Chicago, you'll likely want to focus your coverage on any major appliances that you own, such as your stove, dishwasher, and refrigerator. City residents won't need to worry about extras like septic systems or well pumps.
Rural homeowners should take inventory of their entire property. Perhaps you have a second refrigerator or stand-alone freezer in the garage. You can cover your pool, sump pump, and other major home devices, using the optional add-on's available from Choice Home Warranty.
As you assess your home, consider:
The appliances you own
The age and condition of your home systems such as electrical and plumbing
The state of your home comfort systems, like heating and air conditioning
Think carefully about what you would do if one of your appliances or systems were no longer functional. Would you have the necessary funds for a repair or replacement?
If it is a system you couldn't comfortably live without and one that you don't want to budget to replace from your own funds, you should plan to roll it into your home warranty coverage.
Requesting Service Is Easy
Contact us –
if the item covered in the contract breakdowns, place a service request by calling our customer service toll free number at 1-888-531-5403.
Home repair professional is assigned –
Once we have received your claim, Choice Home Warranty will assign a local, qualified home repair professional to handle your claim request.
Schedule service –
The assigned local home repair professional will contact you to schedule an appointment time. The professional will visit your home and diagnose the main problem of the item to determine if the covered item requires repair or replacement.
Relax –
Once the professional is done diagnosing, he or she communicates with our office about the best possible solution to your problem. Be it repair or replacement; if your claim is approved, Choice Home Warranty will have the same technician repair the unit.
How to Get the Most Out of Your Home Warranty
Home warranties not only provide valuable coverage but also some peace of mind. Follow the following to benefit fully from your plan.
Verify your coverage – If a system or appliance fails at home, check the home warranty contract to ensure that the specific item is covered. Also, understand any coverage limits you may have.
Contact us first – Do not call your local service provider before reaching out to Choice Home Warranty.
Perform routine maintenance – Frequently undertake routine maintenance such as cleaning or changing filters in your systems and appliances. Consider checking manufacturer's recommended maintenance tips.
Benefits of a Home Warranty for Sellers
At Choice Home Warranty, we want to help in protecting the quality of your investment during the entire listing period. Perhaps the most valuable way if by getting a home warranty plan from us.
Our service contract helps in protecting your budget from costly unforeseen repairs and replacements major mechanical systems and appliances. Besides, adding a home warranty during the listing period reduces some out of pocket expenses incurred from covered items.
If a covered item breaks down when the home is on the market, we help in reducing the time and concerns of finding reliable service professionals. Our friendly, ready to help and knowledgeable staff will swiftly connect you with a qualified service professional. This helps you focus on other top priority issues like selling your home.
Some of the key seller benefits include:
Coverage during the listing period – should any covered item breaks down or develops issues during the selling period, Choice Home Warranty will be there to help.
Powerful marketing strategy – going with the buyer mentality, buyers will be more confident buying a home that comes with a warranty. Having a warranty plan automatically gives you a standing edge that distinguishes you from other home sellers. You just need to inform your prospective buyers that their "new" home is protected from unexpected repairs and replacement cost for the covered systems and appliances.
Cuts-off post-sale disputes – buyers will automatically turn back to the seller if a covered item requires some service immediately after buying the house. However, to avoid time and inconvenience of such unexpected needs, consider having a warranty plan from Choice Home Warranty.
Benefits of a Home Warranty for Buyers
As you may know, purchasing a home is one of the biggest investments one will ever make. Therefore, you want to feel at ease when making this big, important decision. Increase your confidence by making Choice Home Warranty part of the real estate deal.
Some of the benefits buyers enjoy include:
Protection – with a home warranty plan from Choice, you will be guaranteed of a one-year full-service contract that protects you from unexpected costly repairs and replacements of appliances and major mechanical systems that may break down due to normal wear and tear.
Utmost convenience – Choice Home Warranty helps in reducing the time and concern of finding a professional contractor for repairs and replacements. Should any of the covered items fail, contact Choice Home Warranty and our staff will connect you with a qualified professional.
Frequently Asked Questions
Below are some of the questions our clients inquire about frequently.
I have a homeowner' insurance. How is Choice Home Warranty different?
Home warranty and homeowners insurance are distinctly different. Whereas home warranty is a service contract covering essential applications and home components breaking down from normal wear and tear, homeowner's insurance plans do not. However, consider home warranty as a perfect complementary package to your standard homeowner insurance cover.
How much does a home warranty cost?
Costs vary depending on several factors. Your geographic location, coverage plans and options are just but a few to mention. If you are planning to get a home warranty, contact Choice Home Warranty for local pricing.
Is home inspection necessary before I buy my warranty?
Not really that necessary. However, you will need to attest that the covered items are properly installed, properly maintained and are in a good working condition at the time of applying for the contract.
When does my coverage begin?
Coverage begins immediately at the time of closing the contract.
What happens when I sell my house while the warranty is still in effect?
In such cases, home warranty transfer occurs. Any remaining coverage is transferred to the new buyer at no additional cost. The house buyer will be covered for the remaining period on the contract. The buyer will have an option of renewing the contract at the end of this term.
Are there any exclusions or limits to my coverage?
Yes. First, we only cover items fail due to the normal wear and tear. There are also limits to coverage provided under our specific list of limitations and sample contract, including items excluded that are from coverage.
What if my appliance can't be fixed?
If our assigned professional attests that your item cannot be repaired, we will offer a replacement or provide another solution to the problem.
Is everything covered under the warranty?
No. some items and services are not included in our coverage. For instance, non-mechanical items such as doors, walls, and windows are not covered. Choice Home Warranty is also not responsible for normal maintenance services, such as periodically flushing sediments accumulated in your water heater.
How often can I request service?
There is no limit to the number of times a client can request for services during the contract. Many of our customers with a valid contract request for services multiple times each year. From their valuation, they save hundreds to thousands of dollars in repair and replacements.
Are there any age limitations on systems and appliances covered?
No. Choice Home Warranty covers systems and appliances regardless of the age. However, the items ought to be in a safe and good working condition before the start of the contract.
Final Thoughts
A home warranty is a smart investment for homeowners in Illinois. This will give you proper protection from unforeseen circumstances, so you must pay only a minimal fee for service calls when something goes wrong. Reach out to your home warranty provider and all the rest is taken care of.
Choice Home Warranty will connect you with a reliable repair professional, cover the cost of the repair, and even provide you with a replacement if it's determined that your current installation has reached the end of its life. Consider which home warranty plan will best suit your needs.