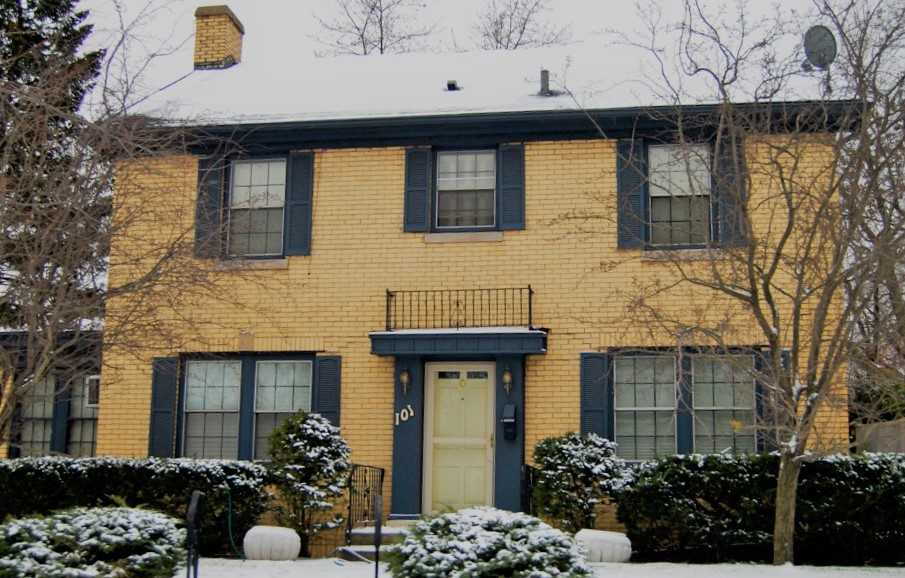 Indiana has a total population of over 6.6 million, with a total land mass of only about 36,418 square miles. It is only the 38th largest state in the United States, but is 16th in the nation in terms of population density. There are approximately 181 residents per square mile in Indiana. The population is expected to exceed seven million by the year 2030. Choice Home Warranty has been serving the growing needs of Indiana's Hoosiers with added protection and peace of mind for some time.
The name, Indiana, literally means "Land of Indians." Its motto is "The Crossroads of America," which was adopted in 1937. This phrase aptly describes the access provided to and through the state by its highways, railways and waterways. Indiana sits right in the Midwest heartland, resting on 43 miles of Lake Michigan's south shore. This shoreline includes the 15 miles of sandy beaches, dunes and marshes that make up the Indiana Dunes State Park. Millions of people visit this and the Indiana Dunes National Lakeshore each year. It is also the United States' biggest steel-producing area.
The capital city of Indianapolis is by far the largest in the state, with a population of more than 820,000, making it the 12th most populous city in the United States. But if you want to step away from the urban lifestyle in and around Indianapolis and other large cities, you can retreat to a smaller location like Richmond, Indiana. With a population of over 36,000, the city is large enough to offer major conveniences like shopping, dining, and entertainment, but small enough to provide a quieter atmosphere. For small town living, look to a location like Delphi, Indiana, with less than 3,000 residents and a charming Old-Fashioned Christmas event every year to make you feel like you've stepped back in time.
No matter where you live in Indiana, you'll enjoy four distinct seasons, with cold snowy winters, wet springs, hot humid summers, and crisp autumns. Indiana is fortunate enough to offer a little of everything, so you can move to the state for a rural experience, living in the hills, or a metropolitan lifestyle in the bustle of Indianapolis. Wherever you decide to live, there are many options available for the perfect family setting.
Protect Your Indiana Home and Appliances
The median home value in Indiana is $119,100, representing appreciating home values of over 4 percent in the last decade. The median home here is 40 years old. Around this age, you can expect your house to need a good amount of repair, depending on how vigilant its maintenance has been. Even long-lived appliances, like furnaces, will have undergone at least one, if not two, replacements in this amount of time. Other household devices, like your dishwasher, microwave oven, and refrigerator may not last much more than a decade.
Having an Indiana home warranty allows you to safely plan, for the future. If you own an older home, many of your critical systems and appliances could be reaching the end of their useful lives. Systems may begin to break down. Knowing you will be able to keep your home's systems and appliances in working order will give you much needed peace of mind.
This is especially so if you have your home up for sale. A home warranty from Choice Home Warranty will protect your systems and appliances while your house is on the market. You won't have to worry about the added expense of repairs or costly replacements during this already stressful time. Also, having a home warranty can increase your home's marketability. Approximately 80 percent of people looking to buy a home would rather have one with a home warranty already in place.
With so many older homes on the market in Indiana, wouldn't you want extra protection for your home's critical systems and appliances if you were to buy one? Think about that. Buying a house is a major investment. You wouldn't want to have to spend hundreds or even thousands of dollars on repairs or replacements of major systems and appliances right after you bought one. An Indiana home warranty could protect you from such a financial disaster.
Not only must you take the age of your home into consideration, but also the types and frequency of use. As the adage goes, nothing lasts forever. With every sports season, comes the heavy washing of the kids' team uniforms and/or equipment. When the summer scorcher arrives, that air conditioning takes a beating. Then, we welcome Ol' Man Winter and keep the heat going to keep us toasty. It is these yearly cycles, along with the odd occurrences, that place strain on our household equipment. Take steps to make sure nothing interrupts your well-oiled machine.
The Basic Plan from Choice Home Warranty covers your:
Electrical system
Plumbing systems
Oven
Cooktop
Dishwasher, and more
If you're a native Indiana resident, you know how sports are. An electrical system issue is the last thing you want in the middle of baseball season or worse, interrupt coverage of the Indianapolis 500.
To make matters worse, imagine you have family and friends over to the house while you're watching the race and you have a kitchen catastrophe. Having your oven or cooking range act up is not only inconvenient but can be a drain on resources. Your Indiana home warranty will take care of needed repairs, or even a replacement if repairs cannot be affected.
Now, onto the left-overs? You need your refrigerator to be in top condition as well. With a Total Plan, you'll get additional coverage for appliances like your refrigerator, clothes washer, and clothes dryer. New refrigerators, with all the efficiencies and digital advancements, can easily cost more than $3,000 for a double door model, depending on the type you choose. Having a home warranty takes the worry out of owning older appliances because you don't have to be concerned with having your entire savings or emergency account wiped out by a single repair or replacement.
Since Indiana sees temperatures at both ends of the spectrum, both heating and cooling are important to everyday life. The average January low in Indiana is 19.5 degrees, while the average July high is nearly 85. A Basic Plan will cover your duct work and heating system to keep you warm in the coldest part of the year. For added protection in summer, consider upgrading to a Total Plan that will offer coverage for your air conditioner as well. With two plans to choose from, as well as add-on coverages, customizing coverage for your home is a breeze.
Why is a Home Warranty Necessary in Indiana?
Homes in Indiana are susceptible to a variety of severe weather conditions, which your homeowner's insurance assists with, should you need it. The state has many major rivers and tributaries that can make flooding a risk in certain areas. The state is also vulnerable to tornadoes. In June 1990, the state had a record 37 tornadoes, in a single day. Roughly 32 percent of Indiana tornadoes have wind speeds of 65-85 mph, while 40 percent reach as high as 86-110 mph. Either of these can be expected to cause mild damage to moderate damage.
Your home warranty steps in during the other days of the year, where daily use and age take its toll on your household equipment. Many issues not covered by your homeowner's insurance, would fall under the protection of a home warranty. Break downs caused by normal wear and tear on your systems and appliances never occur at convenient times. In rural parts of the state, coverage for the following items can provide a wealth of relief:
Septic systems
Sump pumps
Well pumps
All are available as add-ons for your home warranty.
Many Indiana homes have basements. These are great for T.V. and game rooms and can also provide a great spot for your stand-alone freezer, second refrigerator, or washer and dryer. But, it may also expose these appliances to conditions like extreme temperatures and moisture that can cause them to age faster than normal. A home warranty covers not only repairs, but full replacements as well, so you never have to go without. Recall that your washer and dryer are covered under the Total Plan, which gives you all the benefits of the Basic Plan too.
You keep your stand-alone freezer stocked with food for future use. After all, that's why you invested in it. If it went on the fritz, you may not have anywhere to store its contents. But, with optional coverage for your stand-alone freezer, you wouldn't have to worry, because you'd be covered. The coverage for second refrigerators is also optional, but that's what makes Choice Home Warranty plans so convenient. You can tailor them to your individual needs. You can even add on your pool, spa or central vacuum system if you want to. You decide what coverages are most important to you and your lifestyle.
What Does a Indiana Home Warranty Cover?
| | | |
| --- | --- | --- |
| Covered Items* | Total Plan | Basic Plan |
| Air Conditioning System | | |
| Heating System | | |
| Electrical System | | |
| Plumbing System | | |
| Plumbing Stoppage | | |
| Water Heater | | |
| Whirlpool Bathtub | | |
| Refrigerator | | |
| Oven / Range / Stove | | |
| Cooktop | | |
| Dishwasher | | |
| Built-In Microwave | | |
| Garbage Disposal | | |
| Clothes Washer | | |
| Clothes Dryer | | |
| Ductwork | | |
| Garage Door Opener | | |
| Ceiling and Exhaust Fans | | |
Optional Coverage
| | | |
| --- | --- | --- |
| Pool / Spa | Well Pump | Sump Pump |
| Central Vacuum | Limited Roof Leak | Septic System |
| Second Refrigerator | Stand Alone Freezer | Septic Tank Pumping |
*
Click Here
to view complete limits of liability and any exclusions. CHW offers service contracts which are not warranties. ** See policy for specifics on response times. ***CHW reserves the right to offer cash back in lieu of repair or replacement in the amount of CHW's actual cost (which at times may be less than retail) to repair or replace any covered system, component or appliance.
How Do Indiana Home Warranties Work?
An Indiana home warranty makes it fast, easy, and affordable for you to get repairs and replacements for important features in your home. If you're having trouble with an appliance or system that's covered on your home warranty plan, simply contact Choice Home Warranty for help getting in touch with a qualified repair professional. You should soon receive a call from a technician who can assist with your repair needs. We do the research to find reliable repair companies, so you don't have to. All service providers are highly rated, licensed and fully insured. And, they must pass Choice Home Warranty's stringent vetting process before they are ever sent to your home. This ensures the highest degree of satisfaction with your home repairs.
Most home warranty plans have a small one-time service fee for your initial visit. After that, all additional services for that item are covered. This makes it easy to plan for repairs with just a moderate sum in your emergency fund for home maintenance. If your technician determines that the appliance cannot be repaired, your warranty covers a complete replacement, free of cost. With the right home warranty in place, you can rest assured that all your critical home care and maintenance needs are covered at a reasonable price, no matter how severe the damage.
This can be particularly helpful with older homes where the critical systems and appliances are reaching the end of their lifespan. Thanks to the flexible plans from Choice Home Warranty, you can get exactly the coverage you need. Whether you want to stick to the basics or include add-ons with your plan, you'll find terms that can provide protection that's perfect for you.