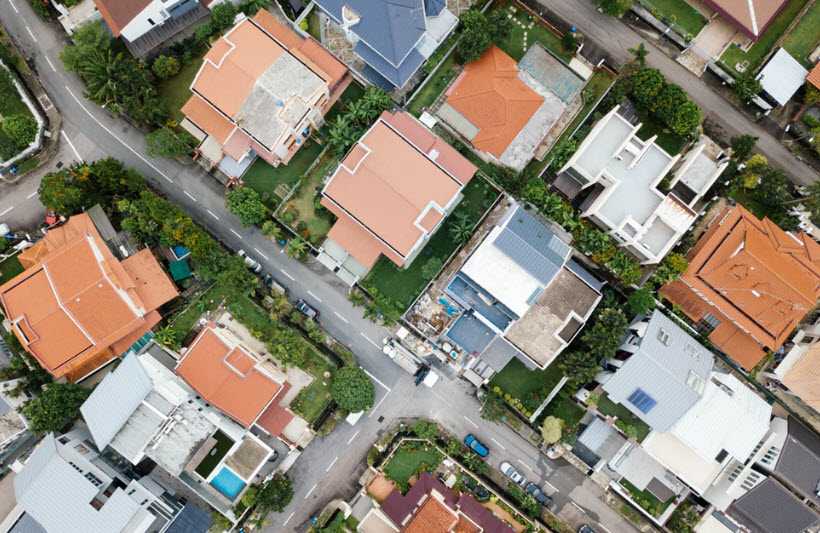 The state of Kansas is unique in many ways. Located in the exact middle of the country, it is rich in resources and had once been an inland sea bed. Because of this, residents enjoy some of the most fertile soil in the world. The majority of Kansas state's land is dedicated to agricultural purposes. This beautiful state's abundance does not insulate its inhabitants from the occasional mishap. Choice Home Warranty is available statewide to cover the unexpected system malfunction.
Bordered by Colorado to the west, Nebraska to the north, Missouri to the east and Oklahoma to the south, Kansas is almost entirely plains country. But it is not without stunning features. Not only does it have varying elevations, but it also has amazing geological formations, including:
Castle Rock – made up of chalk towers rising high above the flat plains,
Monument Rocks – which look like sphinxes
Horse Thief Canyon – which resembles a miniature Grand Canyon
Kansas can be split into three geographical areas:
Great Plains – covers the western half of the State
Dissected Till Plains – in the northeast
Southeastern Plains – made up of the Osage Plains and the Flint Hills Plains
The latter extends from north to south and consists of gently rolling, almost treeless hills. The Flint Hills Plains are the only considerable expanse of true prairie remaining in the United States. Being surrounded by such incredible beauty, it could be easy to overlook extra protection for your home, like a home warranty.
The climate in Kansas has been described as continental, having widely varying temperatures between summer and winter, but these extremes in temperature usually don't last very long. The average high temperature in January is 37°F and the average July high is in the high 80s. Humidity is moderate. However, it is not uncommon for Kansas to see much hotter summers and colder winters and have significant snowfall. You will see about 40 inches of precipitation annually in the east, while the west will see about half that. Summertime thunderstorms are common here.
While Kansas is the 15th largest state in the United States, it is only the 33rd most populous. It has an area of 82,277 square miles, but its population is currently estimated to be only about 2.92 million people. That's just about 35 people per square mile. In terms of population density, this makes Kansas 40th in the nation.
The most populated city in Kansas is Wichita, with over 389,000 residents. The next most populous city, Overland Park, only has about 186,500 people and Kansas City, a mere 151,300. The capital city, Topeka, is fourth in population, with just over 127,000 residents. However, there has recently been a trend toward the cities and away from the more rural areas known as "rural flight." This phenomenon has resulted in over 6,000 ghost towns in Kansas, but there are communities around Kansas City, in Johnson County, that are proving to be some of the fastest growing in America.
Whether you live in the city, on a farm, or any community in between, a Kansas home warranty will protect you from damages to your home's critical systems and appliances when the unexpected happens. Home warranty plans are different from your homeowner's insurance policy. It will even cover damages from normal wear and tear.
Protect Your Kansas Home and Appliances
Approximately 66 percent of homes in the Sunflower State are owned. Home values in Kansas have risen 3.7 percent over the last year and are expected to rise another 2.8 percent in the coming year, according to Zillow. The median home value here is approximately $133,000. A great number of these homes, especially in Kansas City, are bungalows, with their gabled roofs and wide overhangs shading inviting porches.
Are you planning to sell your Kansas home? Home warranty protection often conveys the security and reliability that a buyer is looking for when shopping for a home. Once sold, the warranty coverage can be transferred to the buyer for the next year. This protects you from unexpected costs should something break down and it even enhances your home's marketability. Eighty percent of home buyers would rather buy a home with a home warranty. So, providing one not only helps you sell your home, but it gives you the peace of mind to know you are covered as well.
If you are buying a home in Kansas, wouldn't you rather purchase one with warranty coverage already in place? Buying a home is quite an investment; and, the last thing you'd want is to have to pay out more cash for damages to a covered system or appliance right after you bought your home. Having a home warranty in Kansas can protect you against such unexpected and costly repairs.
Most Kansas homes use natural gas as their primary source for heating, two-thirds in fact. Another one-fourth use electricity as their main source for home heating, but it only amounts to about 15 percent of their electricity usage. Seventeen percent is used for air conditioning and another 14 percent is used for water heating.
Kansas homes tend to be older, having been built many decades ago. The median age of a home here is 40 to 49 years. It's easy to see how these older homes may have needed to have their systems and appliances repaired or replaced, perhaps a few times. The average working life of most household appliances is 9 to 15 years. In Kansas, where extremes of weather are common, and summer highs can soar to 93 and above and fall below 16 in the winter, doesn't it make sense to want to protect your home and appliances?
A home warranty from Choice Home Warranty can help you do just that. Imagine you suddenly had no heat during record lows with more snow on the way. A Basic Protection Plan will cover your heating systems and duct work so you don't have to do without warmth during Kansas's unpredictable winter season.
And what about hot water? No matter the season, this is essential in every Kansas home. Under the Basic Plan, your water heater is also covered. The average useful life of a water heater is approximately 12 years. If your water heater were to break down, and be irreparable, you would get a replacement under your Kansas home warranty. This is huge, considering that the cost to replace one on your own, especially a gas water heater, could be over $1000. Air conditioning is also important in Kansas with the temperatures spiking the way they will do. No one wants to swelter in the summer heat and humidity. Upgrade to a Total Plan and this crucial appliance will be covered for repairs or replacement as needed.
Keeping your home's systems and appliances in good working order is important. With the Basic Plan, your critical home systems, such as your electrical system and your plumbing system are also covered. You can be assured that your home systems will continue to function as they should, especially if you don't wait for a total breakdown, but call for service when things first start to go wrong. That way, you can get the needed repairs before things get out of hand.
Why is a Home Warranty Necessary in Kansas?
The weather is unpredictable in Kansas. Here you can experience all that Mother Nature has to offer. During certain seasons, we tend to increase use of our homes' systems. With increased usage and intensity, the load placed on our home and it's supporting mechanisms increase the possibility of mishap.
Between the extremes in temperature, precipitation amounts, unpredictability of the weather and humidity, your systems and appliances can experience trouble and breakdowns. A home warranty in Kansas can help when things do go wrong. It will cover repairs or replacements of your covered systems and appliances, so you can be at ease. Limited add-on coverage for roof leaks is available if this is something you are concerned with.
For those who live in the rural areas of Kansas, there are also add-on coverages for sump pumps, well pumps, and septic systems. You can even add on coverage for septic tank pumping. That can be an unexpected and unwelcome expense. With Choice Home Warranty you can tailor your plan to fit your individual needs.
And don't worry about that all-important kitchen. The Basic Plan covers your oven, range, stove, cooktop, dishwasher, and built-in microwave. It also covers your garbage disposal. Who wants to be without that handy appliance? And if you experience plumbing stoppages, just call for service, as your Basic Plan covers that too. Upgrade to a Total Plan and your refrigerator will also be covered.
Do you have a second refrigerator or a stand-alone freezer to store your bison and beef steaks? Add-on coverage is available from Choice Home Warranty to cover these appliances as well. After all, you made a significant investment when you purchased them, not to mention the investment you have in the contents. Why not protect them with a Kansas home warranty?
Kansas soil may be the richest in the world, but dirt is dirt. You'll want coverage for your clothes washer and clothes dryer as well. The Total Plan will protect these two vital appliances.
What Does a Kansas Warranty Cover?
| | | |
| --- | --- | --- |
| Covered Items* | Total Plan | Basic Plan |
| Air Conditioning System | | |
| Heating System | | |
| Electrical System | | |
| Plumbing System | | |
| Plumbing Stoppage | | |
| Water Heater | | |
| Whirlpool Bathtub | | |
| Refrigerator | | |
| Oven / Range / Stove | | |
| Cooktop | | |
| Dishwasher | | |
| Built-In Microwave | | |
| Garbage Disposal | | |
| Clothes Washer | | |
| Clothes Dryer | | |
| Ductwork | | |
| Garage Door Opener | | |
| Ceiling and Exhaust Fans | | |
Optional Coverage
| | | |
| --- | --- | --- |
| Pool / Spa | Well Pump | Sump Pump |
| Central Vacuum | Limited Roof Leak | Septic System |
| Second Refrigerator | Stand Alone Freezer | Septic Tank Pumping |
*
Click Here
to view complete limits of liability and any exclusions. CHW offers service contracts which are not warranties. ** See policy for specifics on response times. ***CHW reserves the right to offer cash back in lieu of repair or replacement in the amount of CHW's actual cost (which at times may be less than retail) to repair or replace any covered system, component or appliance.
How Do Kansas Home Warranties Work?
If you experience problems with your covered items, you can call customer service 24 hours a day and they will arrange a service call for you. Choice Home Warranty only uses highly rated service providers who are licensed, fully insured, and thoroughly vetted before they are ever sent to your home. That way, you are ensured the highest degree of satisfaction with the repair services provided pursuant to your home warranty.
When the service provider arrives, you will pay a small service fee for the first visit associated with that covered item. After that, all eligible repairs for that item will be covered by your protection plan. With a Kansas home warranty, you only need to maintain a modest repair fund on hand to pay for service fees if things break down. You won't have to be concerned that your savings or emergency accounts will be wiped out by a single repair or replacement.
If the service technician determines that your covered item cannot be repaired, your home warranty will cover a replacement. In Kansas, where the so many of the homes are 40 years old or older, this can be invaluable.
Choice Home Warranty offers a comprehensive protection plan that could be just what you are looking for. With two plans to choose from, plus attractive add-on coverages, you can customize a plan to fit your individual needs. In fact, add-on protection is even available for central vacuum systems, pools and spas. So, whatever your needs, Choice Home Warranty has a plan option for you.