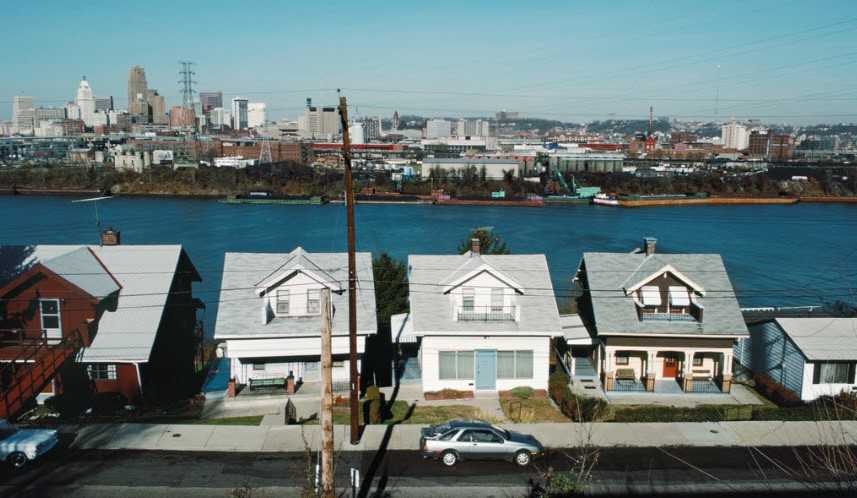 Kentucky was once part of the state of Virginia, but the Bluegrass State was admitted as the 15th state in 1792. It covers approximately 40,000 square miles in the central southeastern United States. Kentucky is bordered by seven states: Tennessee, Missouri, Illinois, Indiana, Ohio, West Virginia and Virginia. The state's name is derived from an Iroquois word meaning the "land of tomorrow." A safe, protected tomorrow is where our focus is, at Choice Home Warranty.
The state of Kentucky is basically made up of five zones, each with its own appeal:
The Appalachian Plateau or Highlands, also known as the Cumberland Plateau, dominating the eastern third of the state, which is a densely forested area of hills and mountains
Bluegrass, located in north central Kentucky Bluegrass Country consists of about 8,000 miles of meadows and rolling hills.
Pennyrile (or Pennyroyal) in central Kentucky
Western Coalfield (northwestern part of the state)
Jackson Purchase; named after its purchase from the Chickasaw Indians by then, President Andrew Jackson
The Interior Lowlands
The Coastal Plain
Kentucky is also home to the country's second oldest tourist attraction (Niagara Falls is the oldest), the magnificent Mammoth cave, which has been drawing visitors since 1816.) It is in the Pennyrile region. Inside are three rivers and three lakes, as well as passageways which cover more than 350 miles with five separate levels and a year-round temperature of 54°F. Mammoth cave is the longest cave in the world.
In addition to all the breathtaking physical geography, Kentucky provides two national forests, five state forests and 52 state parks. More than 300 species of birds have been found in this state. With all Kentucky has to offer, owning a home there has its perks. Protecting your Kentucky home, with a proper warranty ensures you'll enjoy it for years to come. The benefits differ from your homeowner's insurance, wherein it provides coverage for your HVAC, electrical, plumbing, and an array of appliances due to age and wear and tear. A natural disaster doesn't need to befall you, in order to reap the benefits of coverage.
Bluegrass isn't just a nickname in Kentucky. Some of the world's most excellent race horses come from the Bluegrass country around Lexington. And of course, the Kentucky Derby is held each year at Churchill Downs in Louisville. It is the oldest continuously run horserace in the United States.
During the Civil War, two Kentucky-born leaders faced off – Abraham Lincoln for the Union side and Jefferson Davis for the Confederacy. But, Kentucky had its share of "light" times as well. The light bulb was introduced at the Southern Exposition in 1883 by Thomas Edison. And, the first Mother's Day was observed in Henderson by teacher Mary S. Wilson in 1887. In 1916, it became a national holiday. Kentucky is also home to Fort Knox, where approximately $6 billion in gold is held.
2018 estimates put Kentucky's population at just over 4.47 million residents. This makes Kentucky the 26th most populous state in the U.S. However, there are 109.9 people for every square mile in the state, making it the 22nd most densely populated. There is a trend toward the more urban areas and away from the more rural ones, but both areas remain about equal in population. More than a third of the growth in Kentucky has been concentrated in and around Louisville, and this trend is expected to continue.
There are 419 cities in Kentucky, the largest of which being Louisville/Jefferson County Balance with about 619,000 residents. The second largest is Lexington-Fayette with about 325,000 people. No other city exceeds 100,000 residents. In fact, many cities have less than 1000 people, some have less than 100, and one city, South Park View, had only 7 residents as of 2015. The Capital, Frankfort is 13th in population size with only about 28,000 people.
Kentucky generally has a temperate climate with plenty of rainfall. It has warm summers, cold winters, and four distinct seasons. Average summer temperatures are around the mid-80s with winter lows in the 20s. Summer temperatures have been known to exceed 110°F occasionally; and, winter temperatures will sometimes drop below -30°F.
Yearly average precipitation is approximately 49 inches, making Kentucky the 12th wettest state in the country. And, this state has the 13th highest annual lightening density in the nation – 13.7 flashes per square mile. Flooding is often a problem in eastern Kentucky due to frequent thunderstorm activity.
Whether you live in rural Kentucky or a more urban area, a Kentucky home warranty can help protect you against damages to your home's critical systems and appliances should the unexpected happen. A home warranty provides you with added protection, in addition to and beyond that which you get from your homeowner's insurance policy. A Kentucky home warranty with Choice Home Warranty covers your systems and appliances from inevitable wear and tear.
Protect Your Kentucky Home and Appliances
The value of Kentucky homes is on the rise. The median home value is $139, 200. This is an increase of 6.1 percent from June of 2017, and home values are expected rise another 3.6 percent by June of 2019. Almost 67 percent of Kentucky residents own their homes. A home warranty can protect your home and its systems and appliances from unexpected problems and breakdowns.
Do you currently have your Kentucky home up for sale? If so, a home warranty could be a boon for you. Home warranty companies will cover the home you are selling for system and appliance breakdowns while your home is on the market. This can certainly provide you with peace of mind to know that should you have a problem during this stressful period, you won't have to expend hundreds or thousands of dollars for repairs before you can sell your home. Not only will you not have to worry, but the marketability of your Kentucky home will be increased by having a home warranty. Eight out of 10 people in the market for a home prefer one with a home warranty already in place.
2018 has been a hot year for the Kentucky real estate market. Specifically, the year over year median home value rose by seven percent. Homes listed for sale tend to go under contract at a very fast pace. Are you looking to buy a home in Kentucky? In that case, wouldn't you rather know that the home you are purchasing has an existing home warranty to cover you for any unexpected repair or replacement after the sale is completed? After all, you are making a big financial commitment just buying the home. You don't want to get surprised with a huge repair bill right away.
About 50 percent of Kentucky homes are heated by electricity. As of 2017, Kentucky had the 7th lowest average electricity rate of any state and the lowest average rate east of the Mississippi River. Another 1 out of 3 homes use natural gas as their primary heating source. And, approximately 7 percent use propane, fuel oil or kerosene for home heating.
The median age of homes in the United States is 37 years. Kentucky is right in line with that, with its homes having a median age between 30 and 39 years. It is easy to imagine, with homes of this age, that critical systems and appliances would need repairs or even to be replaced, perhaps more than once. The average lifespan of most household appliances is 9 to 15 years. In Kentucky, where occasional extremes in temperatures ranging from 110°F to -30°F can be felt, and where ice and snow can be a hazard, doesn't it make sense to want to protect your Kentucky home and appliances?
Imagine being caught during extreme cold weather and having your heating system go out. A Basic Protection Plan from Choice Home Warranty covers your heating systems and ductwork, so you won't have to go without this important and essential comfort. With such cool temperatures, you can bet that a lot of your energy dollars go toward water heating as well. Your water heater is also one of the home appliances covered under the Basic Plan. The average working life of a water heater is approximately 12 years. With a Kentucky home warranty, you can be assured that you are covered for any needed repairs. Or, if the water heater can't be repaired, it will be replaced under your home warranty plan.
The Basic Plan will also cover your other essential home systems, such as your electrical and plumbing systems. It is important to keep your systems and appliances in good repair. With home warranty plans from Choice Home Warranty, you can do exactly that. All you need to do is make a service call at the first indication of trouble. In this way, you can be sure that your critical home systems and appliances will not fail you when you most need them.
Why is a Home Warranty Necessary in Kentucky?
The weather may be temperate in Kentucky, but it does suffer a few extremes on an occasional basis. Extreme temperatures, snow, ice, thunderstorms, lightning, and heavy rains and flooding can make home systems and appliances work overtime. A Kentucky home warranty can ensure that equipment breakdowns are not an issue, when you need them most.
Imagine a day with 110-degree heat, and your air conditioner goes on the fritz. If you upgrade to a Total Plan, your air conditioner will also be one of your covered home appliances.
Thunderstorms are also a frequent problem in eastern Kentucky. And, being the 12th wettest state in the nation means a lot of rain. With that outlook, lingering roof or plumbing issues is not a wise option. Limited roof leak protection is available as an add-on protection to Kentucky home warranty plans. For those of you living in the more rural areas of Kentucky, add-on protection is also offered for well pumps, sump pumps and septic systems. Not only can you protect your septic system, but you can also add on protection for septic tank pumping. Whether you live in rural Kentucky, or in one of the more urban areas, custom tailoring a plan is possible.
Kentucky is home to a good amount of tourism due to events such as the Kentucky Derby. For this reason, many people are purchasing second homes to use as investment properties which they rent to tourists. A home warranty can also be purchased for a second home. This is especially a good idea because renters will not treat the homes systems and appliances with the same level of care as the homeowner would. This can lead to systems breaking down faster than normal. A home warranty on an investment property will protect homeowners' assets when they are renting out homes to tourists.
With all the activities Kentucky offers, wouldn't it be good to know that your laundry equipment is always in good working order? A Total Plan from Choice Home Warranty will cover both clothes washers and dryers. Then, you can enjoy Kentucky's many parks and awesome physiographic regions, including the Bluegrass Country it's named for, without worry.
What if you're hosting a Kentucky Derby party and your oven goes out on you? Again, there's no need to worry. The Basic Plan covers your oven, range, cooktop, built-in microwave, and dishwasher, not to mention the garbage disposal. And, an upgrade to the Total Plan will cover your refrigerator as well.
If you are one of the residents of Kentucky's smallest cities, you may well have invested in a second refrigerator or a stand-alone freezer to save on trips into the "big city" for supplies. These must-have appliances can be added on to your Kentucky home warranty too. It's important to keep them in good condition. Not only do they represent a sizeable investment, but you rely on them to get you by, especially in bad weather. If you add them on to your home warranty plan, you can get a repair or replacement if one should break down
What Does a Kentucky Warranty Cover?
| | | |
| --- | --- | --- |
| Covered Items* | Total Plan | Basic Plan |
| Air Conditioning System | | |
| Heating System | | |
| Electrical System | | |
| Plumbing System | | |
| Plumbing Stoppage | | |
| Water Heater | | |
| Whirlpool Bathtub | | |
| Refrigerator | | |
| Oven / Range / Stove | | |
| Cooktop | | |
| Dishwasher | | |
| Built-In Microwave | | |
| Garbage Disposal | | |
| Clothes Washer | | |
| Clothes Dryer | | |
| Ductwork | | |
| Garage Door Opener | | |
| Ceiling and Exhaust Fans | | |
Optional Coverage
| | | |
| --- | --- | --- |
| Pool / Spa | Well Pump | Sump Pump |
| Central Vacuum | Limited Roof Leak | Septic System |
| Second Refrigerator | Stand Alone Freezer | Septic Tank Pumping |
*
Click Here
to view complete limits of liability and any exclusions. CHW offers service contracts which are not warranties. ** See policy for specifics on response times. ***CHW reserves the right to offer cash back in lieu of repair or replacement in the amount of CHW's actual cost (which at times may be less than retail) to repair or replace any covered system, component or appliance.
How does a Kentucky Home Warranty Work?
If you should need help with a covered system or appliance, just call customer service 24 hours a day and you will be referred a service technician, who can affect the home repair. All service providers are fully licensed and insured, highly rated, and checked out carefully before they are sent to your home.
On the first service call, you will need to pay a small service fee, but then all covered repairs will be dealt with by your home warranty plan. When you've chosen to protect your home with a Kentucky home warranty, you only need to worry about keeping a modest repair fund pay for service fees. You don't have to worry that your savings or emergency fund will be wiped out by a single repair or replacement.
If the technician determines that your covered item cannot be repaired, your plan covers a total replacement. This can be invaluable in Kentucky. Even though Kentucky homes are about the same age as the median age for the nation, a lot can happen in 30 to 39 years.
So, if you are looking for a comprehensive home warranty plan in Kentucky, Choice Home Warranty presents an excellent option. With two plans to choose from, plus add-on coverage, there is something to fit every lifestyle.