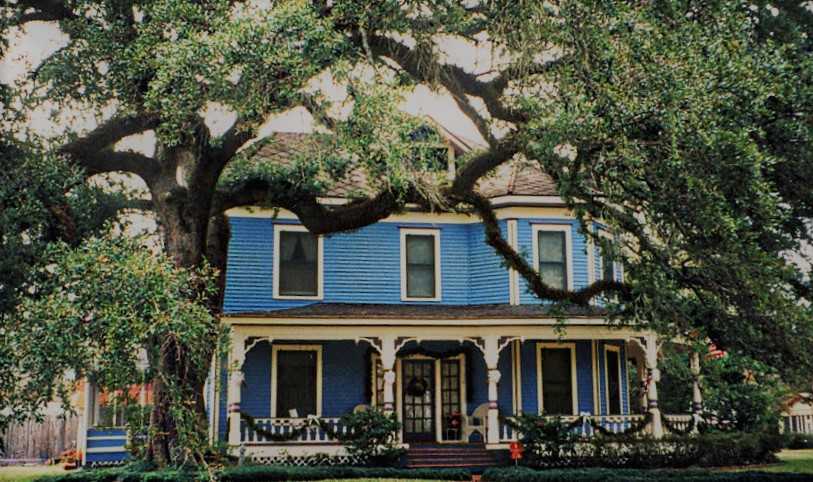 Home warranties protect Louisiana homeowners from potential hazards that may impact their home systems and appliances. A well-tailored home warranty in Louisiana can provide coverage options as diverse as the individuals who live here. Louisiana's largest city by far, is New Orleans, with a population of nearly 390,000 residents. This is followed by Baton Rouge with almost 228,600 residents and Shreveport with around 197,000.
For metropolitan homeowners in the state, a home warranty may focus on major appliances like your oven and cooktop. You can't be without these essentials when you're cooking up your signature gumbo or prepping an iconic New Orleans red beans and rice.
If you're a resident of one of Louisiana's smaller towns, you may have different needs in mind for your home warranty. The state features numerous small towns where homeowners enjoy a slower pace of life. In St. Francisville, for example, you'll find just 1,675 residents enjoying the quiet, rural atmosphere. If you're situated far from the city, you may need a home warranty that can help you with home features like a well pump, sump pump, or septic system. Rural residents who rely on these systems will do well to protect them, to avoid being left with major septic repairs outside their budgets.
Louisiana's climate is another important factor to consider when you're thinking of getting a home warranty. In New Orleans, the average summer high exceeds 90 degrees, while winter lows dip into the 40s. It's important to have both a functioning air conditioner and heater in this area. The right home warranty plan will provide protection for your HVAC system, so you and your family remain comfortable in any season.
Protect Your Louisiana Home and Appliances
Louisiana has the highest energy consumption of any state in the country. Per consumer, energy consumption here is far higher than other parts of the country. This is due in large part to the thriving industrial sector here. Crude oil production in Louisiana is also extremely high, which contributes a great deal to the state's energy use.
Residential consumers aren't excluded from the energy drain on the state, however. Energy use in the home is high in Louisiana as well. Three-fifths of residents here use electric home heating systems. Air conditioning is considered essential for most homeowners throughout the state to battle the humidity and heat.
These critical home systems are included a Total Plan from Choice Home Warranty. While your heating system and ductwork are included in a Basic Plan, you will need to upgrade to Total coverage for your air conditioner. This is a valuable investment for most, as AC use is more common in the state than heating.
Your home warranty also covers other critical home systems like your electricity and water. Your home is likely your most valuable investment, so it's important to protect it well. The average home value is $141,397 in Louisiana, and the median home listing is $205,000. Make sure your home stays well-maintained so it preserves its value as much as possible in this market.
Why is a Home Warranty Necessary in Louisiana?
Heat and humidity are far from being the only threats to Louisiana homes. The state is also notorious for its susceptibility to hurricanes. Hurricane Katrina was among the most well-known of the state's hurricanes, but Louisiana has also suffered damage from numerous others. Between 1851 and 2004, 49 hurricanes hit the state.
In 2005, Hurricane Cindy made landfall in Louisiana in July before Hurricane Katrina followed less than three months later. Hurricane Rita hit Louisiana shortly after as a Category 3 storm. In 2008, Louisiana suffered damage from Hurricane Gustav and Hurricane Ike. Hurricane Isaac made two landfalls in 2012 as a Category 1 storm.
Major hurricane damage is typically covered under your home insurance plan. However, you may want to supplement with a home warranty for other types of damage. Power surges from the storm may harm your home appliances. Roof leak coverage is available as an optional add-on. This is a choice that may be worth considering in Louisiana.
Inclement weather is an extremely common occurrence in Louisiana, so it's important to plan appropriately for some of the threats that this can bring. Keeping an active home warranty can provide critical protection when you're cleaning up from the aftermath of a major hurricane or storm.
What Does a Louisiana Warranty Cover?
| | | |
| --- | --- | --- |
| Covered Items* | Total Plan | Basic Plan |
| Air Conditioning System | | |
| Heating System | | |
| Electrical System | | |
| Plumbing System | | |
| Plumbing Stoppage | | |
| Water Heater | | |
| Whirlpool Bathtub | | |
| Refrigerator | | |
| Oven / Range / Stove | | |
| Cooktop | | |
| Dishwasher | | |
| Built-In Microwave | | |
| Garbage Disposal | | |
| Clothes Washer | | |
| Clothes Dryer | | |
| Ductwork | | |
| Garage Door Opener | | |
| Ceiling and Exhaust Fans | | |
Optional Coverage
| | | |
| --- | --- | --- |
| Pool / Spa | Well Pump | Sump Pump |
| Central Vacuum | Limited Roof Leak | Septic System |
| Second Refrigerator | Stand Alone Freezer | Septic Tank Pumping |
*
Click Here
to view complete limits of liability and any exclusions. CHW offers service contracts which are not warranties. ** See policy for specifics on response times. ***CHW reserves the right to offer cash back in lieu of repair or replacement in the amount of CHW's actual cost (which at times may be less than retail) to repair or replace any covered system, component or appliance.
[/vc_column_text][/vc_column][/vc_row]
How Does a Louisiana Home Warranty Work?
Your Louisiana home warranty will provide coverage for certain problems and system failures in your home. A Basic Plan from Choice Home Warranty includes your heating system, electrical system, plumbing system, and water heater. It also provides coverage for several home appliances including a whirlpool bathtub, oven, range, stove, cooktop, dishwasher, built-in microwave, and garbage disposal. You'll even get coverage for your ceiling fans and garage door opener with this plan.
If you upgrade to a Total Plan, you'll enjoy more comprehensive coverage including your air conditioning system, refrigerator, and clothes washer and dryer.
If an appliance or system that's included in your home warranty fails during your coverage period, you simply call your home warranty provider to schedule a professional repair. Choice Home Warranty will connect you with reliable repair professionals in your area and assist in scheduling your appointment. If the repair professional decides that the issue cannot be repaired, your home warranty covers a complete replacement.
Your plan may require a service call fee for each visit. Once this is paid, all other repair and replacement costs are covered. This means that you can get access to a completely new appliance for the minor cost of a service call. Every appliance has its own limited lifespan, so this is a valuable feature that will ensure you're never without major items like a stove or refrigerator when you have proper coverage.
How Do I Choose the Right Home Warranty in Louisiana?
When you're shopping for a home warranty plan in Louisiana, it's important to consider your personal needs carefully. You should think about your home's location and how this impacts your home systems and appliances. If you're in a rural area, you may be concerned about protecting your sump pump, while city dwellers might focus more on covering the basics like electrical and plumbing.
Take a walk around your home and make a note of all the appliances and systems that you rely on. Do you have a pool or spa? You can cover this with add-on coverage, tacked on to your home warranty plan. If you have a washer and dryer, you may want to include these in your cover with a Total Plan. Your ability to customize coverage prevents expense that exceeds your needs.
You can include a stand-alone freezer, second refrigerator, or central vacuum in your home warranty as add-on's. When you're purchasing your plan, ask about coverage options for all appliances used regularly in your home.
The right home warranty plan in Louisiana will keep you safe and comfortable throughout the year. From your air conditioning to your garbage disposal, your home warranty can cover it all.