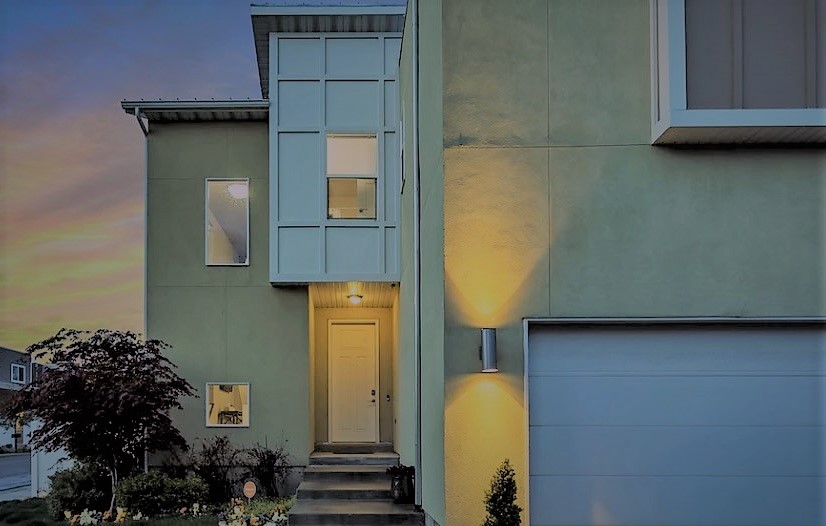 Choice Home Warranty is proud to serve this bountiful state's unexpected home needs. Often called the Great Lakes state, Michigan is richly deserving of the claim. Part of its total area includes four of the five Great Lakes. In fact, Michigan can claim over 38,000 square miles of Great Lakes water area, and more than 3,000 miles of shoreline. This is the longest stretch of freshwater shoreline in the United States. The Great Lakes hold over 80 percent of North America's supply of fresh water, and more than 20 percent of the world's.
In addition, Michigan has more than 11,000 inland lakes and over 36,000 miles of streams. There are also about 200 waterfalls in Michigan. With all this water, no wonder nearly half the state is made up of it. With all its bounty and stunning beauty, it could be easy to overlook the need for extra protection for your Michigan home, like a home warranty.
The Upper Peninsula is not heavily populated, being mostly forests. The heaviest concentration of people is found in the southern Lower Peninsula in urban, industrialized centers. All the major cities are here as well. 2018 estimates of the population of Michigan put it at 9.99 million people, making it the 10th most populous state. Also, this is a very densely populated state, as there are approximately 174 people per square mile here. Of course, this is a bit deceiving, given the distribution of Michigan residents favoring the south.
The largest city in the state is Detroit, with over 670,000 people. Grand Rapids comes in second, with about 199,000 residents. The state's capital, Lansing, has just over 115,000 people living there.
Michigan has a temperate climate with four distinct seasons. The Great Lakes contribute to this moderate climate by cooling down hot winds in the summer and warming up cold winds in the winter. Despite the two land masses, Michigan's overall climate doesn't differ too drastically. For example, Sault Sainte Marie, in the far north, has January highs in the 20s and lows around 5°F. Its July highs are in the middle 70s while its lows are in the low 50s. On the other hand, Detroit, in the southeast, has January highs in the low 30s with lows of about 20°F. Its July highs are usually in the middle 80s while the lows are in the middle 60s.
The average low temperature over Michigan is 23°F and the average high is 72°F. There is an average of 33 inches of rainfall across the state, 76 inches of snowfall, and 170 sunny days. The cloudiness is due to condensation of water vapor from the Great Lakes. In fact, Detroit has an average of 81% humidity in the morning. The southern half of the Lower Peninsula can experience heavy thunderstorms as well.
Whether you live in one of Michigan's cities, townships, villages, or a more rural area, a Michigan home warranty can protect you against damages to your home's critical systems and appliances when the unexpected occurs. A home warranty offers protection beyond what you can get from your homeowner's insurance policy. In fact, a Michigan home warranty from Choice Home Warranty even covers you for normal wear and tear damages.
Protect Your Michigan Home and Appliances
Michigan home values are rising. Up 8.6 percent over last year, the median home value is currently $142,800. This upward trend is predicted to increase to 9.1 percent through the upcoming year. And, over 70 percent of people in Michigan own their homes. A home warranty in Michigan can help protect your home and its systems and appliances from unexpected breakdowns.
Are you planning to put your Michigan home on the market? In that case, a home warranty may be just what you need. Home warranty companies will cover your home's systems and appliances while your home is up for sale. This gives you peace of mind, knowing that should things go wrong, you won't have to spend hundreds or even thousands of dollars for home repairs during this already stressful time. Also, having a home warranty improves your home's marketability as 8 out of 10 home buyers prefer to buy a home with an existing home warranty.
If you are planning to buy a home in Michigan, wouldn't you rather purchase a home with a warranty already in place? That way, you'll know that you're covered for unexpected repairs or replacements after the sale. Buying a home is a huge investment. You don't want to get caught with another large bill right away.
More than 75 percent of Michigan residents heat their homes with natural gas. Only 10 percent use electricity as their primary energy source for home heating. In fact, 55 percent of residential energy use is for space heating, while only 1 percent is for air conditioning, although 80 percent of homes have central air conditioning. Michigan homes use another 17 percent of their energy for water heating, while 27 percent of residential energy use is devoted to electronics, appliances and lighting.
But, the median age of homes in Michigan is between 40 and 49 years. That's older than the national average of 37 years. With older homes like this, it would be easy to imagine that many of the critical systems and appliances would have needed repairs or even to be replaced, perhaps more than once. The average working life of most household appliances is between 9 and 15 years. In Michigan, where the average snowfall is more than 30% above the national average and lake-effect snow can be 2 to 3 times as much, extending 30 to 60 miles out from Lakes Superior and Michigan, doesn't it make sense to want to protect your Michigan home and appliances?
Imaging living in one of those snow belts and having your heating system go out? With a Basic Protection Plan from Choice Home Warranty your heating systems and ductwork are covered, so you won't have to go without your most essential comforts.
With so much energy devoted to water heating in Michigan, it makes sense to want to keep your water heater in good working order. A cold shower during one of these winters would be out of the question. Your water heater is also a covered appliance under the Basic Plan. The average lifespan of a water heater is approximately 12 years. Replacement costs for these appliances, especially for gas water heaters, could be very costly. With a Michigan home warranty, you know you'll be covered for needed repairs. Or, if your water heater cannot be repaired, it will be replaced under your home warranty plan.
The Basic Plan also covers other essential home systems, such as your electrical system and your plumbing system. It is especially important to keep your systems and appliances in good working order in Michigan. With home warranty plans from Choice Home Warranty you can do just that by making a service call at the first sign of trouble. That way, you can be assured that your critical home systems and appliances will not let you down when you need them the most.
Why is a Home Warranty Necessary in Michigan?
The weather can be cold in Michigan, but there really aren't many extremes between the Upper and Lower Peninsulas. However, humidity, heavy snowfall and severe thunderstorms can all wreak havoc on your life if your home's systems and appliances are not in working order. A Michigan home warranty can be there for you when covered items break down, even due to normal wear and tear.
Even though summers tend to be moderate in Michigan, 80 percent of homes have central air conditioning. And humidity is an issue, thanks to the Great Lakes. You wouldn't want your AC to go out on a particularly hot and humid day. Upgrade to a Total Plan and it will also be covered.
Thunderstorms can sometimes be a threat in parts of Michigan. Limited roof leak protection is offered as an add-on protection to Michigan home warranty plans. For those of you who live in more rural areas of the state, add-on protection is also available for well pumps, sump pumps and septic systems. Add-on protection is even available for septic tank pumping. No matter where you live in Michigan, you can tailor a plan to fit your specific needs.
Michigan has so much to do outdoors, from boating on its many lakes, walking its miles and miles of shoreline, to fishing its thousands of streams. This state is home to 154 species of fish; 30 of them are game fish. And there's always hiking and trying to spot the elusive Wolverine that this state is nicknamed for. With all of this outdoor fun, doesn't it make sense to want to keep your laundry room in good working order? A Total Plan from Choice Home Warranty covers both clothes washers and clothes dryers.
Imagine if you're cooking up a batch of brown trout from one of Michigan's many streams and your cook top goes out. No need to worry, the Basic Plan covers your oven, range, cook top, built-in microwave, and dishwasher. You certainly don't want to do those dishes by hand. It even covers your garbage disposal. And if you upgrade to a Total Plan, your refrigerator will also be covered.
Suppose you live in one of Michigan's townships or villages, or even tiny cities. You might have a second refrigerator or stand-alone freezer, so you can stock up on the things you need most. These can also be added on to your Michigan home warranty. You've put a lot of money into acquiring these appliances. It's important to keep them in excellent working order. If you add them on to your home warranty plan, you can get a repair or replacement if they bread down.
What Does an Michigan Warranty Cover?
| | | |
| --- | --- | --- |
| Covered Items* | Total Plan | Basic Plan |
| Air Conditioning System | | |
| Heating System | | |
| Electrical System | | |
| Plumbing System | | |
| Plumbing Stoppage | | |
| Water Heater | | |
| Whirlpool Bathtub | | |
| Refrigerator | | |
| Oven / Range / Stove | | |
| Cooktop | | |
| Dishwasher | | |
| Built-In Microwave | | |
| Garbage Disposal | | |
| Clothes Washer | | |
| Clothes Dryer | | |
| Ductwork | | |
| Garage Door Opener | | |
| Ceiling and Exhaust Fans | | |
Optional Coverage
| | | |
| --- | --- | --- |
| Pool / Spa | Well Pump | Sump Pump |
| Central Vacuum | Limited Roof Leak | Septic System |
| Second Refrigerator | Stand Alone Freezer | Septic Tank Pumping |
*
Click Here
to view complete limits of liability and any exclusions. CHW offers service contracts which are not warranties. ** See policy for specifics on response times. ***CHW reserves the right to offer cash back in lieu of repair or replacement in the amount of CHW's actual cost (which at times may be less than retail) to repair or replace any covered system, component or appliance.
How Does a Michigan Home Warranty Work?
If you should experience an issue with a covered appliance or system, home warranty service is just a phone call away. Just give customer service a call and you will referred a service technician who can provide the requested service. All service providers are highly rated, licensed, fully insured and carefully checked out before they are ever sent to your home. This ensures that you receive the utmost satisfaction with your repair service.
You will be expected to pay a small service fee on the first service call, but after that, all covered repairs will be handled by your home warranty plan. When you've protected your home with a Michigan home warranty, all you need to worry with is a moderate repair fund to cover service fees. You don't have to be concerned that a single repair or replacement will empty your savings or emergency account.
If the service technician finds that your covered item can't be repaired, your plan covers a replacement. In Michigan, where homes are generally older than the national average, this can be especially important, as many such homes will have appliances and systems nearing the end of their useful lives.
With two plans to choose from, and add-on coverage, you can put together a plan that fits your lifestyle. Even pools, spas, and central vacuum systems can be covered. So, if you're looking for a comprehensive home warranty plan in Michigan, Choice Home Warranty presents an excellent option.