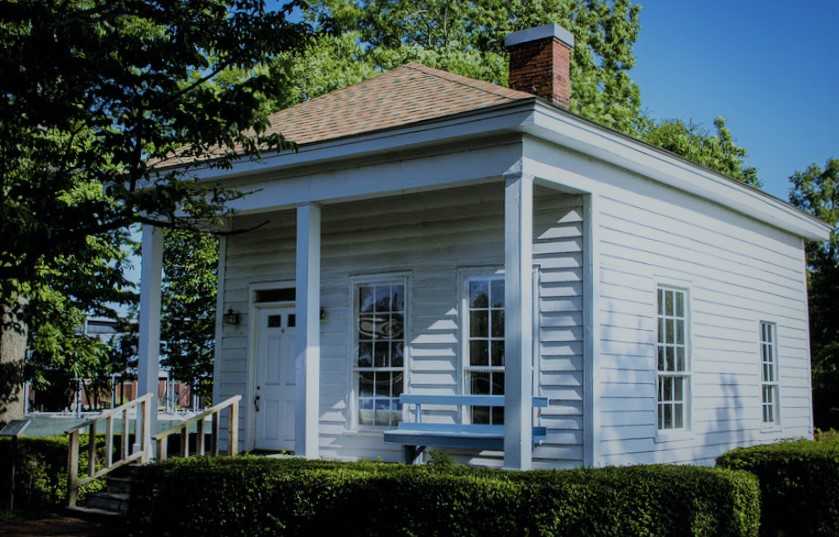 The state of North Carolina has a population of over 10.1 million residents. The largest city by far is Charlotte, with a population of over 842,000. The second-largest city is Raleigh with nearly 459,000 residents. Other cities in the state are notably smaller, with all coming in under 300,000.
The landscape of North Carolina varies dramatically from one side of the state to the other. Residents on the west end of the state are nestled against the mountainous Nantahala National Forest and Great Smoky Mountains National Park. The mountain slopes offer an abundance of winter activities including skiing and snowshoeing, while the warm weather months are prime time for hiking, fishing, and camping.
Head to the eastern coast of the state and you'll find popular coastal destinations like Nags Head, Cedar Island, Surf City, and Wilmington, North Carolina. Situated along the Atlantic Intercoastal Waterway, these areas offer a picturesque oceanside lifestyle with long stretches of sandy beaches where residents and visitors alike gather for surf fishing, deep sea fishing, sunning, swimming, and boating.
Wherever you live, North Carolina will offer four distinct seasons. While this provides a plethora of entertainment and recreation throughout the year, it also offers some unique challenges. You'll need your air conditioner to function as efficiently as your heating system, and your home comforts may include everything from a backyard pool to a cozy home entertainment system. Make sure you're covered from wear, tear, and total failures with a North Carolina home warranty.
Protect Your North Carolina Home and Appliances
North Carolina's coastal position homeowners at risk for a variety of situations that may impact your home and appliances. Though less susceptible to hurricanes than a state like Florida, North Carolina sees its fair share of severe storms. Power surges from one of these beasts can put a strain on the life of appliances and heavy rainfall puts basements in danger of flooding. You want to make sure that your sump pump is in good working order in the event of a basement flood. The right home warranty plan can keep you prepared for these types of situations.
A home warranty will protect your appliances and give you helpful financial coverage for repairs and replacements. A Total Plan is a comprehensive choice for North Carolina home owners, offering coverage for the refrigerator, clothes washer, and clothes dryer.
While your heating system and ductwork are included with a Basic Plan, you'll need the Total Plan for your air conditioner. Both are essential in this state. You'll want your furnace working at full blast when you come home from a visit to the Mars Hill Wolf Ridge Ski Resort. Spend a summer day jet skiing on Lake Norman and you'll be relieved to come home to a cool oasis with working AC.
A well-rounded home warranty plan can go above and beyond the basics as well. Though Jacksonville, NC, residents aren't far from the beach, they may choose to enjoy the climate from the comforts of a backyard pool as well. You can cover your pool and spa with an optional add-on for your home warranty.
Why is a Home Warranty Necessary in North Carolina?
A home warranty is a valuable investment in North Carolina that will help you keep your appliances safe and functional in nearly any circumstances. If a covered appliance stops working, simply connect with Choice Home Warranty. We'll help you find a local repair professional to come diagnose your issue. For a moderate service fee, you can make sure that any covered repairs are handled.
As long as the issue is covered under your home warranty, you're set. If the repair professional can't repair the problem, you're typically entitled to a complete replacement. Standard wear and tear are included under a home warranty. Unlike homeowner's insurance, which only kicks in for more extreme circumstances, a home warranty has you covered from even the most mundane problems.
With a North Carolina home warranty, you can make sure your mountain home is always cozy with simmer soups on an efficient stove, and a toasty blanket warm out of the dryer. Our metropolitan residents will have a quiet retreat from bustling city life in Charlotte or Raleigh complete with home comforts like a working whirlpool tub, water heater, and ceiling fans, all of which are included with a Basic Plan.
Sign up for a North Carolina home warranty now and you'll have solid coverage that you can rely on throughout the year.
What Does a North Carolina Warranty Cover?
| | | |
| --- | --- | --- |
| Covered Items* | Total Plan | Basic Plan |
| Air Conditioning System | | |
| Heating System | | |
| Electrical System | | |
| Plumbing System | | |
| Plumbing Stoppage | | |
| Water Heater | | |
| Whirlpool Bathtub | | |
| Refrigerator | | |
| Oven / Range / Stove | | |
| Cooktop | | |
| Dishwasher | | |
| Built-In Microwave | | |
| Garbage Disposal | | |
| Clothes Washer | | |
| Clothes Dryer | | |
| Ductwork | | |
| Garage Door Opener | | |
| Ceiling and Exhaust Fans | | |
Optional Coverage
| | | |
| --- | --- | --- |
| Pool / Spa | Well Pump | Sump Pump |
| Central Vacuum | Limited Roof Leak | Septic System |
| Second Refrigerator | Stand Alone Freezer | Septic Tank Pumping |
*
Click Here
to view complete limits of liability and any exclusions. CHW offers service contracts which are not warranties. ** See policy for specifics on response times. ***CHW reserves the right to offer cash back in lieu of repair or replacement in the amount of CHW's actual cost (which at times may be less than retail) to repair or replace any covered system, component or appliance.
Choose a reliable North Carolina home warranty plan from Choice Home Warranty for constant peace of mind. With this one up-front investment, you'll know that you're taken care of no matter what problems may arise with your plumbing, electrical, and home appliances.