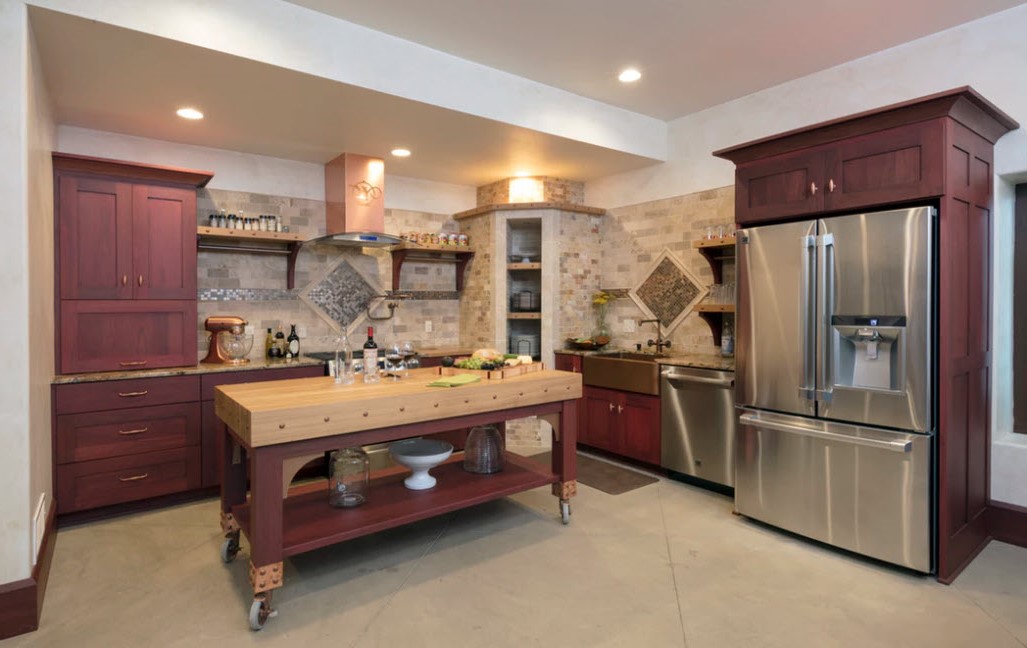 Ohio offers a diverse range of living conditions, from metropolitan homes in the city to rural houses well away from the bustle. The largest city in the state is Columbus, with a population of over 850,000. The next-largest city is Cleveland with less than half as many residents. Cincinnati has a prime location less than two hours from both Louisville, Kentucky and Indianapolis, Indiana. Nearly 300,000 people call Cincinnati home. In Toledo, Ohio, you'll find close to 280,000 residents.
If you're interested in city living, these locations can all offer the prime conveniences you're after. The median home value in Columbus is just $119,900, which is well below the national average of $185,800. Cleveland homes dive even further in price, with a median home value of just $51,800.
If you prefer small town living, Ohio can offer this as well. Check out Coolville, home to less than 500 residents and the smallest church in the state. The median home value is $104,200 and roughly a quarter of these dwellings were built between 1960 and 1969. Nearly 1,000 people call Grand Rapids, Ohio, home. This town sits along the banks of the Maumee River. This charm comes with a price tag, as home values are about $144,700. Over 35 percent of houses here were built in 1939 or earlier, providing historic appeal for the lucky few who live here.
No matter where you're settled, you'll want an Ohio home warranty to keep your home systems and appliances safe. A home warranty picks up where your home insurance coverage typically leaves off. Depending on your plan, your home warranty may cover your air conditioner, heater, ductwork, and more. In Ohio's diverse climate, you'll need both heating and cooling to keep your house comfortable. Winters are cold and snowy, while summers see highs peaking in the 80s and 90s
Protect Your Ohio Home and Appliances
Ohio homes rely on a wide range of appliances for convenience and comfort. In the chilly winters, you'll need an efficient heating system to keep you warm, and well-maintained ductwork to deliver that cozy, heated air throughout the home. Fortunately, heating and ductwork are included on even the Basic Plan from Choice Home Warranty. You'll also enjoy coverage for your cooktop and oven, so you're always equipped to serve up a hot meal as the snow gathers outside.
In summer, high temperatures typically sit in the low to mid 80s. During this season, your air conditioning offers welcome relief from the elements. If you upgrade to a Total Plan, you can get your AC system included. This plan also covers appliances like your refrigerator, so you can keep cold drinks handy when you're suffering through the sun and heat.
Many Ohio homes have basements, which may house additional appliances like your clothes washer or dryer. Make sure your basement is as dry as possible, so these appliances don't suffer any undue damage from water. If this area isn't heated or cooled, appliances kept here may sustain more wear than they would in a climate-controlled area. This is particularly true in the case of a stand-alone freezer or second refrigerator, as these need to keep items cool, even when the surrounding area is hot and stuffy.
You can get your clothes washer and dryer covered under a Total Plan from Choice Home Warranty. Optional add-on coverage is available for additional appliances like a second refrigerator or stand-alone freezer.
Why is a Home Warranty Necessary in Ohio?
A home warranty will help you protect your important home systems in Ohio. Ohio experiences an active storm season. The peak time for tornadoes in the state is between April and July. Severe weather can do serious damage to your home and appliances. Add-on coverage is available for limited roof leaks, so you can get assistance repairing some of this potential damage.
Ohio home warranties can also cover some of your exterior home features that are exposed to the elements. You can add coverage for a pool, well pump, sump pump, or septic system. Home warranty plans help make sure that you'll never have to worry about the unexpected expense of repairing or even replacing the most susceptible elements of the home.
What Does an Ohio Warranty Cover?
| | | |
| --- | --- | --- |
| Covered Items* | Total Plan | Basic Plan |
| Air Conditioning System | | |
| Heating System | | |
| Electrical System | | |
| Plumbing System | | |
| Plumbing Stoppage | | |
| Water Heater | | |
| Whirlpool Bathtub | | |
| Refrigerator | | |
| Oven / Range / Stove | | |
| Cooktop | | |
| Dishwasher | | |
| Built-In Microwave | | |
| Garbage Disposal | | |
| Clothes Washer | | |
| Clothes Dryer | | |
| Ductwork | | |
| Garage Door Opener | | |
| Ceiling and Exhaust Fans | | |
Optional Coverage
| | | |
| --- | --- | --- |
| Pool / Spa | Well Pump | Sump Pump |
| Central Vacuum | Limited Roof Leak | Septic System |
| Second Refrigerator | Stand Alone Freezer | Septic Tank Pumping |
* Click Here to view complete limits of liability and any exclusions. CHW offers service contracts which are not warranties. ** See policy for specifics on response times. ***CHW reserves the right to offer cash back in lieu of repair or replacement in the amount of CHW's actual cost (which at times may be less than retail) to repair or replace any covered system, component or appliance.
How Does an Ohio Home Warranty Work?
A home warranty provides coverage for repairs and replacements related to items that are included in your plan. If one of your covered items fails, just call your home warranty provider to set up a service call. Your provider will connect you with vetted service professionals in the area, so you don't have to worry about finding a technician on your own.
You're typically responsible for a one-time service fee with the first visit. After this, your home warranty will cover the cost of the repair. If your service professional determines that the item cannot be repaired, you're entitled to a full replacement under your home warranty. Every appliance has its own limited lifespan. Consider whether your appliances are nearing the end of their lifetimes. A home warranty can help you cover the cost of replacement should these appliances fail.
Take a walk through your home and consider all the systems and appliances that you rely on regularly. Your home warranty can cover your electrical system, plumbing system, built-in microwave, garage door opener, and more. Make a list of the items that you want to cover so you can make sure your plan has all the features you're after. Thanks to the customizable convenience of add-on coverage, you can build the perfect plan for your needs.
An Ohio home warranty provides affordable piece of mind that will help you manage the expenses associated with essential appliance care. If you don't have coverage for your home systems, start exploring your options for a home warranty today. We can help you build a personalized plan that's perfect for your home's unique needs.