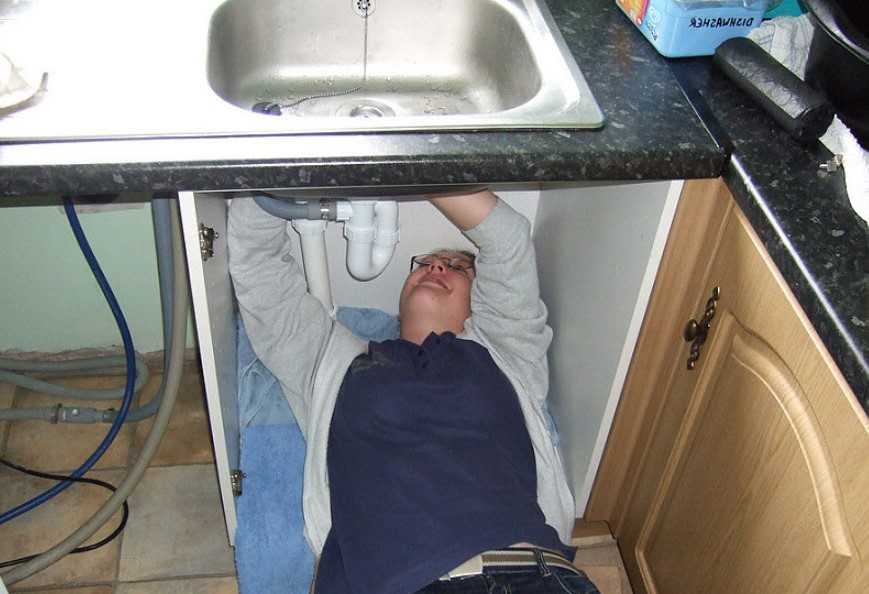 This state of Oregon, with its vast, varied landscape has been sought after since the 1600's. Even today, in Portland, its long history can be glimpsed in the architecture of its homes. From craftsman homes with their trademark built-ins, porches, and "chunky" woodwork, to the early prairie house, or "four-square" with its square, centered style and four rooms both upstairs and down, Oregon's history lives on in these amazing structures. Choice Home Warranty is proud to provide reliable home warranty protection in Oregon, to complement its varied styles of homes.
The land and climate varies greatly across our ninth largest state, which covers over 98,000 square miles. Homeowners in Oregon know that weather, climate and even wear and tear can affect their homes systems and appliances. Choice Home Warranty's expert team of technicians is here to provide peace of mind should the unexpected occur.
Oregon was once part of the Oregon Country which included part of what is now British Columbia; all of Oregon, Washington and Idaho; and parts of Montana and Wyoming. After the Louisiana Purchase in 1803, Lewis and Clark were sent to explore, but actually went beyond the Purchase into Oregon to the mouth of the Columbia River at the Pacific Ocean. They established Fort Clatsop there, where they wintered in 1805. Today, you can find a replica of Lewis and Clark's winter outpost at the Fort Clatsop National Memorial.
Both British and Americans began to settle in the area. In 1818, the British and United States agreed to jointly occupy the Oregon Country. But, of course, the harmony didn't last. Pioneers began flooding westward by the thousands, using the Oregon Trail, over 2,000 miles long, and the longest overland route used during this westward expansion. The Oregon Trail began in Independence Missouri and ended in Oregon City, traversing mountains, prairie and desert.
In 1846, before matters could come to bloodshed, Great Britain and the United States agreed to divide the Oregon Country at the 49th parallel. The land south of this boundary became the Oregon Territory in 1848, and our 33rd state was admitted in 1859. Earlier, in 1819, the southern boundary of Oregon with California had been established by a treaty with Spain.
Today, Oregon boasts a population of approximately 4.2 million people, according to 2018 estimates. A large portion of this population can be found in the fertile Willamette Valley, where Portland, with 658,347 residents and the capital city of Salem, with 173,819 residents are situated. These cities, as well as the other more populous cities, lie along the Willamette River, which flows north into the Columbia River.
There's plenty to do and see in Oregon. With one national park, 13 national forests, and 231 state parks, you can always find outdoor fun. Silver Falls State Park is the largest of the state parks and boasts 10 waterfalls in addition to a wide array of forested trails ideal for hiking. But probably the most famous is Crater Lake National Park, which was established by President Theodore Roosevelt in 1902, and is the sixth oldest national park in the country.
Crater Lake has a depth of more than 1,900 feet, making it the deepest lake in the United States. It is also incredibly clear. It was formed some 7,700 years ago and is the caldera of the extinct volcano, Mt. Mazama. Lava cliffs soar as much as 2,000 feet around Crater Lake. You can take Rim Drive on a 33-mile circuit of the lake or take a cruise to Wizard Island.
For the more adventurous of you, there's always wind surfing in Columbia River Gorge, considered by many to be the best place in the world for it. Or, you could go mushroom hunting in Estacada during the Estacada Festival of Fungus. You can hunt for them, go to tastings, enjoy "fungus-themed" art and even take classes to teach you how to identify different types of mushrooms.
Did you know that Portland, the city of roses, also has more bicyclists per capita than any other U.S. city? You may know that Portland's International Test Garden cultivates over 500 varieties of roses, and has since 1917. But, what you probably don't know is that cycling isn't just for commuting in Portland, it's part of the very culture of the city, which holds weekly "Zoobombing" events. Participants in these events ride tiny bicycles downhill in the West Hills. There are also "CHUNK" bike contests where oversized, strangely shaped, or very tall bicycles are creatively constructed from various bike parts.
Zoobombing could be especially challenging given the amount of fog Portland gets. And, because of the fog, Portland gets one of the lowest percentages of daily sunshine of any major U.S. city, only 39 percent. Still, it has an amazingly temperate climate, due to its unique topography. With the Pacific Ocean and the Coast Range of low mountains to the west and the Cascade Mountains to the east in west central Oregon, Portland, Salem and the other cities in the Willamette valley enjoy warm summers and moderate winters.
The average July high in Portland is around 81°F and the average January low is around 36°F. Portland gets an average annual rainfall of about 36 inches, and snowfall is only around 4 inches. But not everyone lives in Portland, or in the Willamette Valley, and temperatures, rainfall and snowfall vary significantly depending on the terrain as well as elevation.
The most common natural hazard in Oregon according to NOAA data is thunderstorm and lightening which occurs, on average, every 6.1 days from March to October. However, these thunderstorms occur much less frequently in the western valleys and most frequently in the mountain areas where lightening causes many forest fires. The second most common natural hazard is winter storms and extreme cold, which occur, on average, every 7.4 days from October to March in Oregon. Even the normally protected Willamette valley can see 20 to 25 inches of snow in as little as 24 hours during a snowstorm in some years.
Of course, many people live outside the Willamette Valley. Oregon's wheat farms are largely found on the Columbia Plateau, east of the Cascade Mountains. Lava flowing up through fissures in the Earth's crust created this plateau, much of which is quite rugged considering the Blue and the Wallowa Mountains cross it in the northeast, and Hells canyon lies on Oregon's border with Idaho. In fact, Oregon has several mountain ranges running through it, and, almost half of the state is covered by forest. Still, there are 241 cities across the habitable portions of the state, the smallest being Greenhorn, with only 2 residents. Villages and hamlets can be found in Clackamas County in the northwest.
No matter where you live in Oregon, an Oregon home warranty can help protect your home from damages to your critical home systems and appliances should the unexpected happen. Home warranty coverage is not the same as homeowner's insurance. An Oregon home warranty will provide protections beyond and in addition to your homeowner's policy. In fact, a home warranty in Oregon from Choice Home Warranty will even cover you for damages due to normal wear and tear.
Protect your Oregon Home and Appliances
Currently, the median home value in Oregon is $334,100. This is an increase of 5.3 percent over home values since August of 2017, and these values are expected to continue to rise another 3.8 percent through August of 2019. A home warranty can protect your Oregon home and its critical appliances and systems whenever unexpected problems or breakdowns occur. And since approximately 61 percent of Oregon residents own their homes, this is no small matter.
Are you planning to sell your Oregon home now or in the near future? Did you know that Oregon home warranty companies will cover your systems and appliances while your home is on the market? With such a home warranty in place, you won't have to worry about the hassle and expense of repairing or even replacing a home system or appliance during this already stressful time. And, 80 percent of people looking for a home prefer one that is covered by a home warranty. Having one can only increase the marketability of your Oregon home.
Are you looking to buy a home in Oregon? If so, you're well aware that it is a huge investment, so you certainly want to do everything you can to get the best deal. But won't the best deal include safeguarding your new home against unexpected repair costs? Buying a home with an Oregon home warranty already in force can insure that if the unexpected does happen, you won't get stuck with an expensive repair, or even replacement of a home system or appliance right off the bat.
To keep their homes warm during the brisk Oregon winters, about one-half of homes use electricity. As of 2016, approximately 71 percent of Oregon's net electricity generation came from hydroelectric and other renewable resources. Natural gas is the primary fuel for home heating for another two-fifths of Oregon homes. Most of the remaining one-tenth use wood to heat their homes.
This state takes great pains to protect its renewable resources. Even though Oregon is the leading producer of timber in the nation, providing about one-tenth of the nation's lumber, conservation is key. Oregon is also one of 7 states that are working toward the goal of having 3.3 million zero-emission vehicles (ZEVs) operating by 2025. To power these electric cars, these states will provide periodic charging stations. As of October 2017, there were already about 500 of these charging stations available in Oregon.
Despite the number of historic homes in Portland and other places around Oregon, the median age of homes is only 35 to 39 years. The median age of homes in the U.S. is 37 years. Still, with the average lifespan of most household appliances around 9 to 15 years, it isn't hard to see where repairs and replacements will have certainly been needed over the years. In Oregon, where rain is plentiful, and its largest city is constantly damp with fog, and extreme cold can be a hazard, doesn't it make sense to want to protect your Oregon home and appliances?
Although the "average" January low in Portland, in the Willamette Valley, may be about 36°F, there will certainly be many days when the temperature falls below freezing. And, there is the snow to contend with. The last thing you need during any winter is for your heating system to go out on you. There are so many things that can go wrong because there are so many working parts and components, from the automatic ignition or pilot system to the thermostat. A Basic Plan from Choice Home Warranty will cover your heating system and ductwork for needed repairs or even a replacement. A new furnace could cost you thousands of dollars. The best thing to do, of course, is to call your Oregon home warranty company at the first sign of trouble to avoid a total breakdown.
The same logic holds true for your water heater. A new one could cost you well over $1,000. But with a Basic Plan you're covered for repairs or a replacement, if necessary. An Oregon home warranty can give you the peace of mind to know that your basic comfort systems are covered should anything go wrong.
Oregon summers are pretty hot, with July averaging about 81°F. A functioning air conditioner is certainly a must. Upgrade to a Total Plan with Choice Home Warranty and your air conditioning system is covered as well.
You can surely see how important it is to keep your Oregon home systems and appliances in good working order. With a home warranty plan from Choice Home Warranty, this is easy to do. As soon as you notice a problem, like an unusual noise in your furnace, just make a service call. This way you can get the help you need to protect your critical systems and appliances before they break down.
Why is a Home Warranty Necessary in Oregon?
Extreme cold, heavy rainfall, the constant dampness from fog, and thunderstorms and lightening are all hazardous to your home's systems and appliances. An Oregon home warranty can help protect you when covered items break down, even though it may be from normal wear and tear.
Oregon home warranty plans offer many add-on protections including limited roof-leak protection. This can be quite valuable given the amount of rain Oregon sees, especially in the Willamette Valley. There is also add-on protection for septic systems and septic tank pumping, to name just a few more.
With all of the fabulous outdoor activities available in Oregon, including Portland's weekly Zoobombing, laundry can certainly pile up. If your clothes dryer unexpectedly quits, you could be in real trouble. Fortunately, the Total Plan from Choice Home Warranty covers both your washer and dryer, so you should never have to go without these critical home appliances.
But what about your kitchen? Not to worry, the Basic Plan covers your oven, range, cooktop, built-in microwave, dishwasher and even your disposal. Upgrade to a Total Plan and get coverage for your refrigerator as well. Best of all, with the Total Plan, you still get all of the benefits of the Basic Plan too.
What Does an Oregon Warranty Cover?
| | | |
| --- | --- | --- |
| Covered Items* | Total Plan | Basic Plan |
| Air Conditioning System | | |
| Heating System | | |
| Electrical System | | |
| Plumbing System | | |
| Plumbing Stoppage | | |
| Water Heater | | |
| Whirlpool Bathtub | | |
| Refrigerator | | |
| Oven / Range / Stove | | |
| Cooktop | | |
| Dishwasher | | |
| Built-In Microwave | | |
| Garbage Disposal | | |
| Clothes Washer | | |
| Clothes Dryer | | |
| Ductwork | | |
| Garage Door Opener | | |
| Ceiling and Exhaust Fans | | |
Optional Coverage
| | | |
| --- | --- | --- |
| Pool / Spa | Well Pump | Sump Pump |
| Central Vacuum | Limited Roof Leak | Septic System |
| Second Refrigerator | Stand Alone Freezer | Septic Tank Pumping |
*
Click Here
to view complete limits of liability and any exclusions. CHW offers service contracts which are not warranties. ** See policy for specifics on response times. ***CHW reserves the right to offer cash back in lieu of repair or replacement in the amount of CHW's actual cost (which at times may be less than retail) to repair or replace any covered system, component or appliance.
How does an Oregon Home Warranty Work?
When you first notice a problem with one of your covered systems or appliances, call customer service. They will put you in touch with a service professional who can take care of the necessary repairs. All of Choice Home Warranty's service providers are highly rated, fully insured, licensed and carefully vetted before being sent out to your home. Your satisfaction is our goal.
On the first visit, you will be asked to pay a small service fee. After that, you home warranty will cover the rest of the work done on your covered item. With an Oregon home warranty you don't have to worry about depleting all of your savings or losing your emergency fund. All you need is a moderate account to cover service fees as they come up.
If your covered item cannot be repaired, as determined by your service technician, it will be replaced under your plan. This is quite an asset in Oregon, where homes are certainly old enough that their appliances and systems are beginning to wear out.
With two plans to choose from, plus many add-on protections, Choice Home Warranty lets you tailor a home warranty plan to fit your individual needs and lifestyle. Do you own a second refrigerator or stand-alone freezer? Well, you can add that to your plan if you like. What about a pool or spa? Add that on too. If you're looking for a comprehensive home warranty plan in Oregon, Choice Home Warranty is an excellent option.