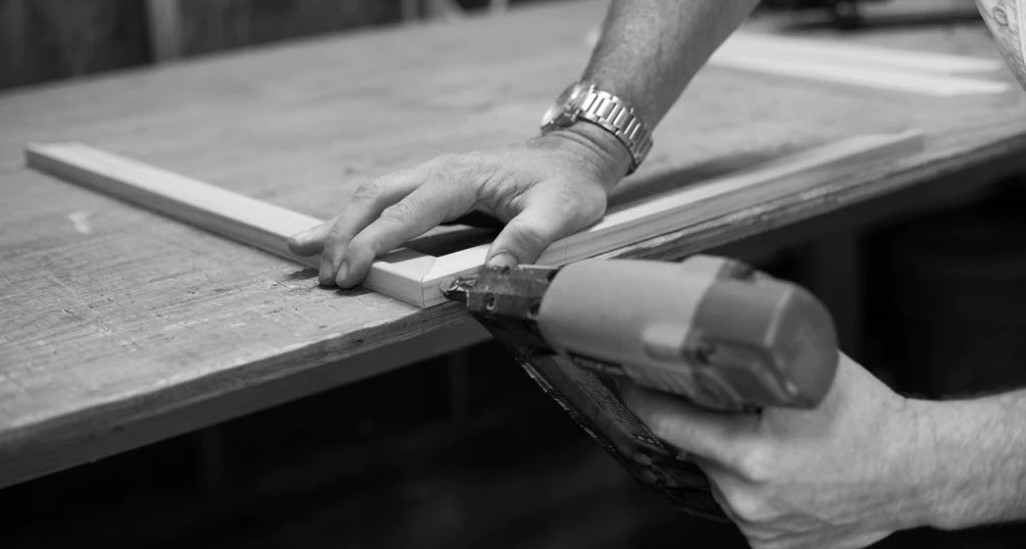 Pennsylvania boasts a rich history as one of the 13 original colonies in the United States. Its diverse geography includes the barrier ridges of the Appalachian Mountains with 229 miles of the Appalachian Trail, a mountainous plateau stretching northwest to Lake Erie, 57 miles of shoreline along the Delaware River, and a small area of lowlands in the southeastern portion of the state. Over half of the state is still covered in forest, but you can find opportunities for rich metropolitan living experiences here as well. Pennsylvania offers a little bit of everything.
The largest city in Pennsylvania by far, is Philadelphia, with a population of more than 1.5 million. Residents here will find everything from sprawling Victorian homes to compact row houses. Living in this historic hotspot, you'll enjoy easy access to highlights that range from the Liberty Bell and Independence Hall to the Philadelphia Museum of Art.
Pittsburgh is the second-largest city in Pennsylvania, yet its population is only about a fifth of Philadelphia's. With around 303,000 residents, the city is large enough to support all the urban highlights you could want, including the Carnegie Science Center, Heinz History Center, and The Andy Warhol Museum. Homes here include traditional American Foursquare houses, Colonial-style dwellings, and picturesque Victorians.
With 120,000 residents, Allentown is the only other city in Pennsylvania to boast a population over 100,000. Erie, Reading, and Scranton are among the other notable cities in the state for those who want access to plenty of metropolitan conveniences. If you're looking for a slower pace of life, you may want to look toward the other end of the spectrum. New Hope has about 2,500 residents who get to enjoy its riverside shopping and dining district and outstanding theaters. Jim Thorpe, Pennsylvania, is a popular haven for adventure seekers. Nestled in the Poconos, it gives its 4,600 residents ready access to biking, whitewater rafting, and horseback riding experiences.
Whether you want to settle in the city or find your dream home in the country, Pennsylvania has it. Whatever home you choose, make sure you're prepared for the maintenance and challenges that come with it.
Protect Your Pennsylvania Home and Appliances
Pennsylvania throws many different weather conditions at its residents. Protecting your home and appliances here means carefully analyzing your unique situation. Those in Philadelphia are in a humid continental climate zone. Summer highs reach into the upper 80s. July is the wettest month of the year with over four inches of annual rainfall, creating warm, damp conditions that will really put your air conditioner to work. Come winter, lows dip into the 20s, so you'll need a good furnace as well.
As you near the mountainous part of the state, you'll find cooler temperatures and more significant snowfall in winter. In a town like Punxsutawney and you'll find January lows that average just 17 degrees, with an average high of 81 in July. As you move toward more rural parts of the state, you'll need to consider more than just your heating and cooling needs for regular home comfort. You may also have additional home systems that manage your water and plumbing needs, like a well pump or septic system.
Pennsylvania residents on average use half of their annual electricity consumption for space heating. Nearly a third of home energy use powers appliances, electronics, and lighting. Fifteen percent of electricity feeds homes' water heaters in Pennsylvania and just 3 percent is used for air conditioning. Make sure all this energy is being put to good use by maintaining energy-efficient home appliances and installations, that use as little power as possible in performing their everyday tasks. A home warranty can help you keep things in top shape by making it easier to schedule repairs and replacements when you need them.
Why is a Home Warranty Necessary in Pennsylvania?
Pennsylvania's historic background also means that it has a lot of older homes. Philadelphia has over 271,000 homes that were built before 1919, giving it one of the largest concentrations of older homes in the country. Nearly 40 percent of homes here were built before 1939, and another 41 percent were constructed between 1940 and 1969. According to the 2009 census, Pennsylvania was second only to New York as the state with the most homes built before 1939.
Older homes can offer stunning historic features and the type of built-to-last construction you don't always find in newer dwellings. However, the appliances and systems in these houses need a little extra care and attention. A basic plan from Choice Home Warranty covers all the essentials, including your plumbing systems, electrical systems, and heating system.
When it comes to the appliances in an older home, you're certainly not dealing with an original installation, but you may find that your products are aging nonetheless. An electric range, dishwasher, or standard refrigerator will likely fail around 15 years of age. Nearing this point, you'll find yourself facing more frequent repair needs. Your basic home warranty plan covers the oven, range, stove, cooktop, and dishwasher. Upgrade to a Total Plan and you'll get coverage for your refrigerator, clothes washer, and clothes dryer as well.
In Pennsylvania, a home warranty can help you keep even an older home looking and feeling like new. This type of plan ensures that you're always prepared to make timely repairs and prompt replacements whenever needed.
What Does a Pennsylvania Warranty Cover?
| | | |
| --- | --- | --- |
| Covered Items* | Total Plan | Basic Plan |
| Air Conditioning System | | |
| Heating System | | |
| Electrical System | | |
| Plumbing System | | |
| Plumbing Stoppage | | |
| Water Heater | | |
| Whirlpool Bathtub | | |
| Refrigerator | | |
| Oven / Range / Stove | | |
| Cooktop | | |
| Dishwasher | | |
| Built-In Microwave | | |
| Garbage Disposal | | |
| Clothes Washer | | |
| Clothes Dryer | | |
| Ductwork | | |
| Garage Door Opener | | |
| Ceiling and Exhaust Fans | | |
Optional Coverage
| | | |
| --- | --- | --- |
| Pool / Spa | Well Pump | Sump Pump |
| Central Vacuum | Limited Roof Leak | Septic System |
| Second Refrigerator | Stand Alone Freezer | Septic Tank Pumping |
*
Click Here
to view complete limits of liability and any exclusions. CHW offers service contracts which are not warranties. ** See policy for specifics on response times. ***CHW reserves the right to offer cash back in lieu of repair or replacement in the amount of CHW's actual cost (which at times may be less than retail) to repair or replace any covered system, component or appliance.
How to Choose a Pennsylvania Home Warranty
There are many factors to consider when you're purchasing a Pennsylvania home warranty. The first is, how many appliances you have in your home. If you're in a small row house and visit the nearby laundromat for washing your clothes, you may not need coverage for a washer and dryer. Metropolitan residents are less likely to need coverage for a well pump or septic system as well.
You will, however, want coverage for all your essential kitchen appliances. A total plan will pull your refrigerator into your coverage. If you have a stand-alone freezer or second refrigerator somewhere in the home, you'll want to purchase add-on coverage for this. Consider situations like roof leaks or plumbing stoppages. The right home warranty can assist with these as well. List all the things you want to include in your plan and read the fine print of your contract carefully to make sure you have exactly the protection you need.
How a Pennsylvania Home Warranty Works
Your Pennsylvania home warranty will help cover repairs and replacements for the situations specified in your plan. You're typically responsible for a one-time service fee that's set at a flat rate. Once you pay this fee, the remaining expenses are covered under your home warranty plan. Your warranty will pay for any necessary repairs to get your systems and appliances up and running again.
If you find that your issue cannot be repaired, your home warranty will cover a whole new system. The opportunity to get a complete replacement as needed will make your warranty plan particularly valuable if you have aging appliances in your home. Home warranties do offer coverage for issues related to ordinary wear and tear, so you don't have to suffer a major disaster to benefit from your plan.
Having a home warranty also streamlines the process of finding a qualified repair technician and scheduling service. You only need to contact your home warranty provider. They will connect you with a vetted repair professional in your area, who can provide you with the products and services you need. If you don't have time to worry about finding the right pro for the job, or your home repair funds aren't adequate to cover an entirely new appliance, a home warranty will provide you with a simple solution to both problems.
Homeowner's insurance covers only a portion of your home's critical components, and it won't help you when you're suffering from the issues that naturally occur as the result of ordinary wear over time. A home warranty is a more comprehensive solution that will protect everything from your ceiling fans to your garage door opener. Start exploring your options for a Choice Home Warranty plan today and give your Pennsylvania home, the care and protection that it needs.