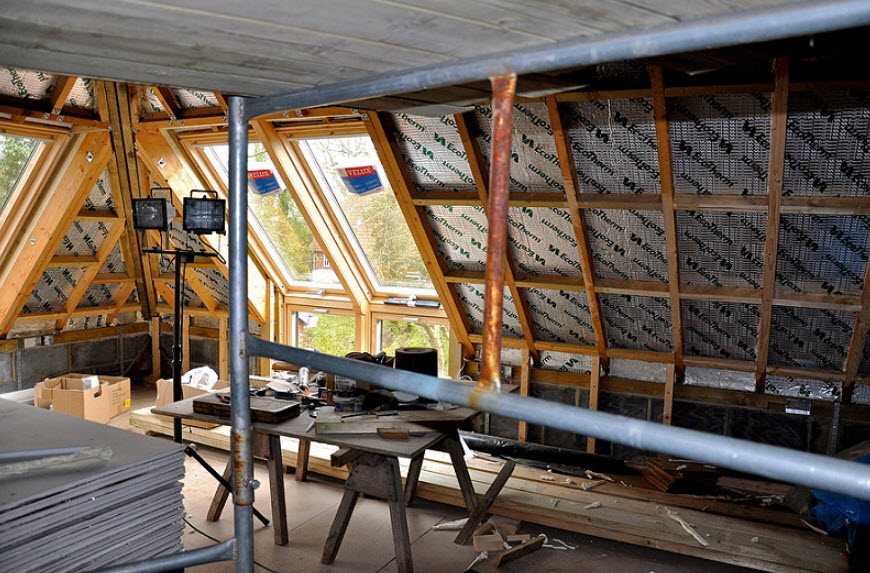 South Carolina is a picturesque state with several distinctive features in its geography. The Atlantic coastline is dotted with sea islands that make for a charming weekend destination no matter where you're coming from. The Atlantic Coastal Plain extending inland from the coast comprises around half of the state. This gives way to forested sand hills which rise into the Blue Ridge Mountains. The Appalachian Mountain range passes through South Carolina along with nearly 96 miles of the Appalachian Trail.
The largest cities in South Carolina are Charleston and Columbia, which both have over 134,000 residents. Charleston is characterized by classic architectural styles, with Spanish, Victorian, and Craftsman homes. In the Columbia area, homes tend more toward the traditional.
If you're interested in a small-town feel, South Carolina offers cities like Bluffton, with a population of about 15,000 who enjoy the ample art galleries, outdoor cafes, and boutique shopping options. Beaufort is a top choice if you're looking for a historic home. This is the second-oldest city in the state, with a population of just 12,000. The waterfront shopping and plethora of art galleries make this a popular choice for residents and tourists alike.
The South Carolina climate offers a little of everything. In summer, average highs climb into the low 90s. A well-maintained air conditioner is essential for home comfort in this weather. In the winter, lows dip into the 30s, so you'll want a good heater on hand as well. A home warranty can help you maintain these systems and many more for comfort and convenience year-round.
Protect Your South Carolina Home and Appliances
South Carolina's diverse climate conditions can put your home and appliances through all kinds of strain. The hot, humid summers in this region will have your air conditioner hard at work. Air conditioners both cool and dehumidify the home to keep you comfortable in hot weather. Though the air conditioner isn't included with a standard home warranty, it is included in a Total Plan from Choice Home Warranty. Your heater, on the other hand, is included with a standard plan, so you'll enjoy coverage for standard repairs in winter.
Ductwork is included in your basic home warranty as well. This is an important consideration, as leaks and damage to ductwork is estimated to account for air loss of around 30 percent in most homes. Caring for your ductwork properly will dramatically improve your energy efficiency.
A basic home warranty plan will also offer coverage for kitchen appliances like your oven, cooktop, range, and dishwasher. Plumbing coverage can help you keep your water flowing easily no matter what conditions your home faces. If you live in a rural part of South Carolina, you may have a septic system or well pump to think about. You can choose add-on coverage for these conveniences. You can add coverage for a stand-alone freezer or second fridge to your plan as well.
South Carolina is subject to hurricanes, tornadoes, floods, and thunderstorms. Earthquakes are also a common problem here. The state has approximately 10 to 15 earthquakes a year. Though only three to five of these are easily felt, this type of activity can put added strain on your home. Make sure you're prepared to handle all your important repairs with a home warranty.
Why is a Home Warranty Necessary in South Carolina?
In South Carolina, 40 percent of homes were built between 1990 and 2009. These homes aren't so old as to suffer the hazards of truly historic homes, but they will be showing their age in many areas. Appliances that may have come new with your home are nearing their first or even second replacement. The average dishwasher lives about 12 years, a standard refrigerator should last around 14, and your electric range will have a lifespan of about 16 years.
As your appliances near the end of their lifespans, you'll likely experience more frequent repair needs. It's important to address any developing issues as quickly as possible to ensure energy-efficient operation and a long overall lifespan for your essential home appliances.
A home warranty is a valuable investment for these items because it covers both repairs and replacements. If your appliance has simply reached the end of its lifespan, your warranty will cover a brand-new item. Home warranties cover you against regular wear and tear, so you can cash in on the benefits in nearly any circumstance. Check your contract for more information on the few cases where repairs may not be covered under your plan.
What Does a South Carolina Warranty Cover?
| | | |
| --- | --- | --- |
| Covered Items* | Total Plan | Basic Plan |
| Air Conditioning System | | |
| Heating System | | |
| Electrical System | | |
| Plumbing System | | |
| Plumbing Stoppage | | |
| Water Heater | | |
| Whirlpool Bathtub | | |
| Refrigerator | | |
| Oven / Range / Stove | | |
| Cooktop | | |
| Dishwasher | | |
| Built-In Microwave | | |
| Garbage Disposal | | |
| Clothes Washer | | |
| Clothes Dryer | | |
| Ductwork | | |
| Garage Door Opener | | |
| Ceiling and Exhaust Fans | | |
Optional Coverage
| | | |
| --- | --- | --- |
| Pool / Spa | Well Pump | Sump Pump |
| Central Vacuum | Limited Roof Leak | Septic System |
| Second Refrigerator | Stand Alone Freezer | Septic Tank Pumping |
*
Click Here
to view complete limits of liability and any exclusions. CHW offers service contracts which are not warranties. ** See policy for specifics on response times. ***CHW reserves the right to offer cash back in lieu of repair or replacement in the amount of CHW's actual cost (which at times may be less than retail) to repair or replace any covered system, component or appliance.
How to Choose a South Carolina Home Warranty
There are many things to consider when you're choosing a home warranty in South Carolina. No two homes are alike, so you'll want to choose coverage that's unique to your situation. Carefully examine your home to determine where your greatest needs are. Consider the age and condition of all your home systems and appliances. A basic plan will cover your electrical systems and plumbing so the essentials are taken care of. This will also include things you might not think of, such as your garage door opener, exhaust fans, garbage disposal, and ceiling fans.
If you want to include coverage for issues like roof leaks, this is something you'll need to address as an add-on issue. Carefully walk through your home and make a note of all the systems, installations, and appliances that you might want coverage for. Putting these on your plan now will save you the stress and hassle of dealing with unexpected and potentially costly repairs later.
If a covered system does fail during the life of your home warranty, all you need to do is call your warranty provider for prompt service. Your home warranty company will put you in touch with a reliable repair professional in your area, help you schedule a convenient appointment, and cover the expense of repairs and replacements after your one-time service fee. Make sure your South Carolina home is always safe from the unexpected, by investing in a home warranty today.