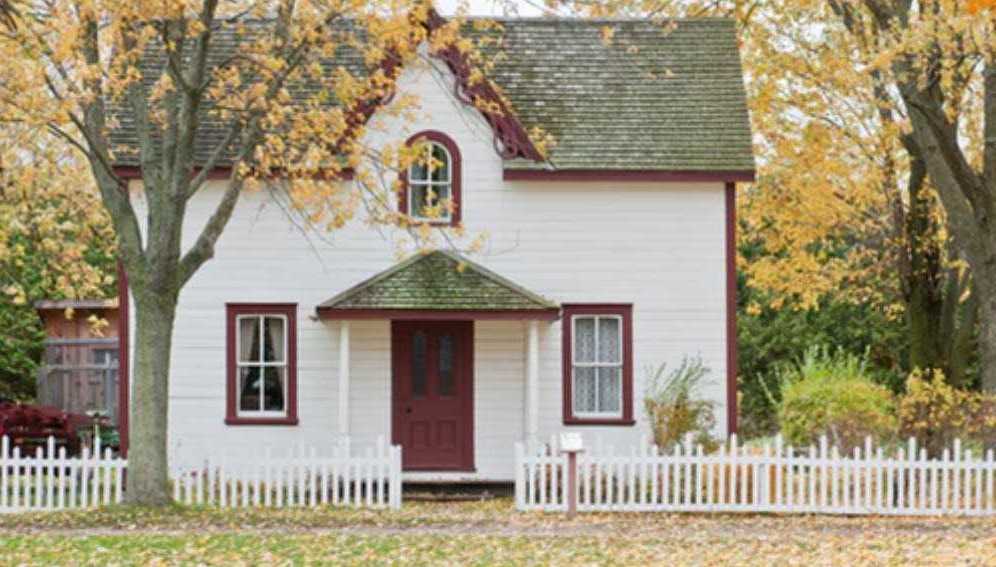 Whether you live in a metropolitan area, like Boise, or in one of Idaho's many small cities, an Idaho home warranty can help protect your home's critical systems and appliances from damages when the unexpected happens. Home warranty plans are different from homeowner's policies in that a home warranty provides protection for your systems and appliances beyond and in addition to your insurance policy. In fact, an Idaho home warranty from Choice Home Warranty will even cover you for damages due to normal wear and tear.
When you think of Idaho, the Idaho potato immediately comes to mind. After all, Idaho is the number one producer of potatoes in the nation. But, Idaho is also the major supplier of trout in the United States. And it's no wonder, since it has more rivers than any other state in the country, over 3,100 miles of them. Add in the streams, and you have more than 16,000 miles of fresh water. Not only that, Idaho is further known as the "Gem" state, as 72 different types of precious and semi-precious stones are found here, including the star garnet. This is significant because this garnet is only found here and in the Himalayas of India. With so much to offer, there is little wonder as to what the attraction is for prospective homeowners. At Choice Home Warranty, there is an appreciation for the variety in every corner of the country and we proud to contribute by providing dependable home warranty protection to all residents.
Idaho's beauty and many outdoor attractions bring in more than 20 million tourists each year. In fact, Sun Valley, Idaho's premiere ski resort, is the home of the country's 1st chair lift. Still, this state's homeowners know how vulnerable their home's systems and appliances are to wear and tear. Our licensed technicians help minimize disruptions to your home's operations and your overall comfort, giving you peace of mind.
One of our largest states, Idaho stretches from its panhandle, which borders Canada on the north, to Nevada and Utah on the south. Washington and Oregon flank it to the west, while Montana and Wyoming lie to the east. In fact, Idaho covers two time zones, the Mountain Time zone, which encompasses most of the state, and the Pacific Time zone, which covers the area north of the Salmon River and the panhandle of Idaho. Originally part of the Oregon territory, Idaho became our 43rd state in 1890.
Idaho covers over 83,000 square miles. Despite its size, it is one of our least densely populated states, having only 19 people, on average, per square mile due to the Rocky Mountains and many wide lakes. Most of the state's population is concentrated in the Snake River valleys and those of its tributaries. In fact, over two- fifths of Idaho's 1.75 million residents live in and around the capital of Boise.
Idaho has 201 incorporated municipalities that have been designated to be cities. Only 20 of these cities have more than 10,000 residents. In fact, there are many cities having less than 100 people, with the smallest cities being Clayton with 7 residents and Warm River with only 3, as of this writing.
The quaint, small town lifestyle is part of the attraction for many people living in Idaho. There is a lot to be said knowing your neighbor and having peace and quiet sometimes. At Choice Home Warranty, we also place a premium on peace of mind. Providing home warranty protection is our contribution to preserving a way of life you can count on as a resident of the great state of Idaho.
This majestic state is comprised mainly of mountains, wide lakes, high elevation fertile plains, and deep canyons. In fact, Hells Canyon, at 7,900 feet is the deepest gorge in our country, even deeper than the Grand Canyon! Still, forests cover more than 40 percent of the state. Idaho, interestingly enough, has 80 distinct mountain ranges, with more than 50 peaks reaching over 10,000 feet. Idaho's mean elevation is 5,000 feet. The highest point in the entire state is Mount Borah at 12,662 feet above sea level. Even the lowest point is still 738 feet above sea level, at the Snake River near Lewiston, toward the southwestern part of the panhandle. This low point of Idaho is higher than the highest point of many states.
The weather and climate of Idaho is diverse and depends largely upon the terrain and elevation. For instance, Boise, at 2,840 feet gets around 12 inches of rain per year, on average, and about 21 inches of snow, while Idaho Falls, at 4,730 feet gets about 11 inches of rain, on average, and 38 inches of snow. While the average rainfall for all of Idaho is about 16 inches, some elevations will see much higher rainfall, up to 40 or 50 inches. The mountains will see heavy snows, and while the spring snowmelt is good for irrigation, it can also cause flooding.
According to NOAA data, the most common natural hazard in Idaho is winter storms and extreme cold, which occur, on average, every 7.7 days during the months of October through March. The next most common threat is thunderstorms and lightening, which occur, on average, once every 8.9 days during the months of March to October. Thankfully, tornadoes are a rare occurrence in Idaho.
Protect Your Idaho Home and Appliances
The median home value in Idaho is $235,500. That's an increase of 12.5 percent from July of 2017. However, home values have been predicted to decline by 3.0 percent through July of 2019. About 69 percent of Idaho residents own their homes. A home warranty can protect your Idaho home and its critical appliances and systems when unexpected breakdowns occur, or maintenance is necessary.
Have you put your Idaho home up for sale? Home warranty companies in Idaho will cover your systems and appliances while your home is on the market. This provides peace of mind for you, knowing that if something breaks down while you're trying to sell your home, you won't be stuck with a big repair bill, or even a costly replacement. You could also be increasing your home's marketability with an Idaho home warranty. Eighty percent of people buying homes would rather have one with a home warranty already protecting it.
Are you looking to buy a home in Idaho? Wouldn't you prefer to buy a home, knowing that home warranty protection was already in place? After all, you're making a big investment as it is. The last thing you need, is to get hit with a large bill for an unexpected repair or replacement right after to move in. Having that Idaho home warranty already protecting the home could ensure that you wouldn't have to lay out hundreds or even thousands of dollars, should the unforeseen happen.
A little more than one half of Idaho residents use natural gas as their primary source for home heating and about a third use electricity to heat their homes. Solar photovoltaic (PV) electricity generation and solar heating are used extensively in Idaho's rural areas. In fact, as of 2016, about 79 percent of Idaho's net electricity was generated from renewable resources, leading to Idaho being ranked as fifth in low electricity rates across the country.
The median age of homes in Idaho is 21 to 28 years. This is certainly younger than the national average of 37 years. Still, the average lifespan of most household appliances is only 9 to 15 years. It isn't hard to imagine that at least one replacement cycle has had to take place. In Idaho, where bitter cold, snow, heat and thunderstorms and lightening can be a hazard, doesn't it make sense to want to protect your Idaho home and appliances?
The winters in Idaho get very cold, with temperatures falling to near zero in many places. Wouldn't it be terrible to wake one cold and snowy morning to find your water heater wasn't working? You can prevent this by getting repairs done at the first hint of trouble with the Basic Plan from Choice Home Warranty. This plan will cover your water heater for any needed repairs, or even a replacement if it cannot be fixed. A new water heater, especially a gas water heater, could cost you well over $1000. But an Idaho home warranty can alleviate your fears because you know your home warranty service will take care of it.
Your heating and air systems are critical in Idaho. The Basic Plan covers your heating system and ductwork, so you won't have to go without in the bitter cold. You will also get coverage for your plumbing and electrical systems with the Basic Plan. Upgrade to a Total Plan, and your air conditioner is covered as well. You wouldn't want to go without air conditioning in the 90-degree heat.
Making sure your home's systems and appliances are in good working order is important in Idaho. With a home warranty plan from Choice Home Warranty, you can do just that. Just as soon as you notice an issue with one of your covered items, make a service call. Then, you can protect your critical systems and appliances before they completely break down on you and cause further expense.
Why is a Home Warranty Necessary in Idaho?
Extreme cold, snow, heavy moisture, heat, and thunderstorms and lightening can all cause trouble for your home's appliances and systems. An Idaho home warranty can help protect you when covered items break down, even if that failure is due to normal wear and tear.
Idaho gets a lot of snow, even in the more protected areas, like Boise. The average snowfall in Idaho is about 46 inches, while the U.S. average is about 26 inches.   And, some areas do see heavy rainfall as well. Thunderstorms are also a common hazard. Idaho home warranty plans provide limited roof-leak protection as an add-on to your plan. And for those of you who live in the many rural areas of Idaho, add-on protection is also available for well pumps, sump pumps, septic systems and even septic tank pumping.
Spending your days tending the nation's principal vegetable crop (potatoes), or even taking a lazy day to go fishing in any of Idaho's thousands of miles of rivers and streams can be dirty work. You'd certainly want your laundry equipment to be in peak shape. The Total Plan from Choice Home Warranty covers both clothes washers and clothes dryers, so you won't have to worry about these important appliances.
What if you did take the day off, caught several choice Idaho trout and were looking forward to a fish fry, but your cooktop went on the fritz? Not to worry, the Basic Plan covers your oven, range, cooktop, built-in microwave, dishwasher and even your disposal. Upgrade to a Total Plan and your refrigerator is also covered. Best of all, with the Total Plan, you get all the protection of the Basic Plan as well.
Do you own a second refrigerator or stand-alone freezer? They're great to have to stock up on the things you need most when you're not close to a city, or you have a large family. Well, you can add these handy appliances on to your Idaho home warranty plan as well. It's a good way to protect your investment in costly appliances as well as their contents. With this add-on coverage, if you experience a problem or breakdown, you can get repairs, or even a comparable replacement if necessary.
What Does an Idaho Warranty Cover?
| | | |
| --- | --- | --- |
| Covered Items* | Total Plan | Basic Plan |
| Air Conditioning System | | |
| Heating System | | |
| Electrical System | | |
| Plumbing System | | |
| Plumbing Stoppage | | |
| Water Heater | | |
| Whirlpool Bathtub | | |
| Refrigerator | | |
| Oven / Range / Stove | | |
| Cooktop | | |
| Dishwasher | | |
| Built-In Microwave | | |
| Garbage Disposal | | |
| Clothes Washer | | |
| Clothes Dryer | | |
| Ductwork | | |
| Garage Door Opener | | |
| Ceiling and Exhaust Fans | | |
Optional Coverage
| | | |
| --- | --- | --- |
| Pool / Spa | Well Pump | Sump Pump |
| Central Vacuum | Limited Roof Leak | Septic System |
| Second Refrigerator | Stand Alone Freezer | Septic Tank Pumping |
*
Click Here
to view complete limits of liability and any exclusions. CHW offers service contracts which are not warranties. ** See policy for specifics on response times. ***CHW reserves the right to offer cash back in lieu of repair or replacement in the amount of CHW's actual cost (which at times may be less than retail) to repair or replace any covered system, component or appliance.
How does an Idaho Home Warranty Work?
Just as soon as you notice a problem with one of your covered items, give customer service a call and a service representative will get you in contact with a service professional who can perform the necessary home repairs. All service providers are fully insured, licensed, highly rated, and thoroughly vetted before ever being sent to your home. This ensures that your greatest level of satisfaction with your home repairs.
At the first visit of the service provider, you will be expected to pay a small service fee. However, after that, all work done on your covered item will be taken care of by your home warranty company. With an Idaho home warranty plan, you don't need to worry that a single repair or replacement will wipe out your savings or emergency fund. A modest repair fund is all that is needed, to pay for service fees.
If the service technician finds that your covered item can't be repaired, it will be replaced under your warranty plan. This is a good value in Idaho, where, even though houses may be younger than the national average, systems and appliances are certainly nearing or exceeding the end of their useful lives.
With two plans to choose from, plus add-on coverages, which even include coverage for your pool or spa, Choice Home Warranty lets you tailor a plan to suit your needs and lifestyle. So, if you are looking for a comprehensive home warranty plan in Idaho, Choice Home Warranty is an excellent pick.