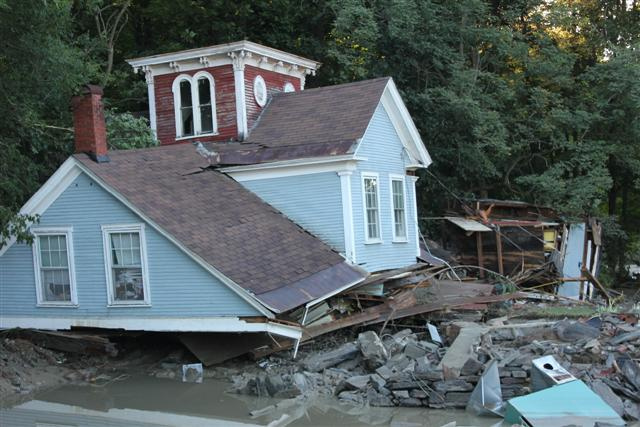 Homeowners insurance covers financial protection from unexpected damage to your home and property. The specific perils covered under a particular policy will vary from one plan to the next depending on where you live and what kind of coverage you want. When you sign up for your homeowners insurance policy, you have the opportunity to choose the specifics of your coverage. While some types of coverage are necessary to comply with the requirements of your mortgage lender, others are optional inclusions that you can add on at your discretion.
Whether you're carrying the minimum coverage or you're splurging on a plan that handles as much as possible, it's crucial that you pay attention to exactly what's covered in your policy. This knowledge lets you know how to respond to disasters so you can protect yourself, your home, and your budget as effectively as possible.
Consider the following types of coverage and your own personal needs to determine what's best for your home.
Dwelling Coverage
One of the most common features of homeowners insurance is dwelling coverage. Dwelling protection offers coverage for repairs and rebuilding of the structure of your home in case of damage by certain perils. While this kind of damage is often rare, repairs can be costly when disaster strikes. For example, the Insurance Institute reports that the average cost per claim for dwelling damage due to lightning strike was $7,947 in 2016.
Every plan is different, but some common perils that you'll find on a homeowners insurance policy include:
Lightning strikes
Hail and windstorms
Fire and smoke
Snow, sleet, or ice
Water damage from a sudden accidental cause
Dwelling protection also includes damage caused by others, both intentional and from certain cases of negligence. Your homeowners insurance coverage may include:
Damage from a vehicle
Theft
Explosions
Vandalism
What's Not Usually Covered
While homeowners insurance is fairly comprehensive, there are some things that your policy likely won't cover. Items that are usually not covered include:
Water Damage from Floods
Earthquakes
Water Damage from Sewer Backups
Water Damage from Ongoing Maintenance Issues
Mold Damage
Repairs due to Regular Wear and Tear
Floods, earthquakes, and sewer backups are rarely included in a standard insurance policy. Water damage is one area of coverage that causes the most confusion as there are many instances where it is not covered. For example, some insurance companies exclude it if a home is over a certain age or in specific situations. Damage from flooding can be costly so you should be careful to add additional coverage if you are concerned about the risk from flooding or leaks.
Your homeowners insurance also excludes damage that results from known maintenance issues with your home systems and appliances. If you neglect a home maintenance issue and it causes damage, you are not covered for the expense of repairs even when it is to the structure of your home. Keeping your home well-maintained addresses this issue. This is one of the reasons why we recommend a home warranty to supplement your insurance.
Coverage for Other Structures
Dwelling coverage also protects structures that are attached to your home. Common attached structures include:
Deck
Porch
Attached Pool Enclosure
Garage
Some policies also cover detached structures such as:
What's Not Usually Covered
Standalone structures like sheds, fences, and garages may require separate coverage. In particular, if you have other buildings on your property like a pool house or cottage, make sure you've included this in your policy.
Personal Property or Contents Coverage
Homeowners insurance often covers select items inside your home in addition to the home itself. These items are covered when the loss occurs as the result of a peril that's included on your plan. If your property is stolen or vandalized, your plan may cover it. Personal property that is often covered includes:
Furniture
Some Electronics
Clothing
Appliances
If your property loss is covered, you can get reimbursement in various forms. Actual cash value will reimburse you for the fair market value of the lost item. Replacement cost coverage will reimburse you for the approximate cost of replacing the lost item.
What's Not Usually Covered
Check your homeowners insurance to determine if any important items are not covered. While most of the personal items in your home are included, there are typically limitations on luxury items like jewelry referred to as scheduled personal property. Some items that may require scheduled personal property coverage or business coverage include:
Business electronics and tools
Expensive Jewelry
Coin Collections
Antiques
Guns
Expensive Cameras
Home appliances are covered if the damage is the result of a sudden, unexpected event like a fire, robbery or other covered peril but if the appliance breaks or is damaged because of a maintenance issue, you are on your own. That is where a home warranty helps.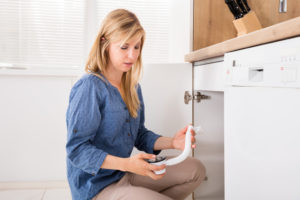 A home warranty is a great way to supplement your homeowners insurance because it makes it easy for you to get your important home systems and appliances repaired when they need it. A Choice Home Warranty can cover your heating, plumbing, and electrical systems as well as common appliances like your oven, range, stove, dishwasher, and garbage disposal. Quick repairs reduce the chances of damage that could result if, for example, your water heater breaks or your dishwasher starts leaking. Keeping up with maintenance issues means you are less likely to suffer costly damage that your homeowners insurance won't cover.
Liability Coverage
Liability coverage deals with expenses associated with injuries on your property. If someone trips, falls, or sustains another type of injury while they're in your home or on your lot, your homeowners insurance may cover the associated medical expenses. Your liability coverage may also include reimbursement for lost wages, pain and suffering, and legal expenses associated with the accident.
If you frequently have visitors and guests in your home, check your liability coverage to make sure it's adequate for your needs. Having proper liability coverage on your homeowners insurance plan can save you major expenses down the road.
What's Not Usually Covered
Liability coverage takes care of you if someone is accidentally injured but it usually does not cover intentional acts or business related activities. So, if a client is injured while visiting your home business, your insurance is unlikely to cover it. In general, homeowners liability insurance does not cover:
Intentional Acts
Accidents related to a home business
Injuries from known aggressive pets
Every policy differs so you will want to evaluate your level of risk and make sure you have a policy that is likely to take care of you in case someone is injured on your property.
Specific Coverage
If you're still wondering just what does homeowners insurance cover on your property, you should review your policy or contact your insurance provider to learn more. This handy guide (PDF) from the National Association of Insurance Commissioners also has some good information. You can tailor your coverage to include provisions for the risks you feel are most prominent on your property. If you have a number of mature trees near your home or you live in a hurricane zone, coverage for windstorm damage is important. If you have valuable personal property in your home, check to make sure you're covered from theft.
The right homeowners insurance policy will give you peace of mind where you want it most. Supplementing your homeowners insurance with a home warranty plan for appliances and systems that aren't in your insurance plan for comprehensive coverage will keep your home well maintained and protect you in nearly any instance.
Featured Image: "Damage after Hurricane Irene" (CC BY 2.0) by U. S. Fish and Wildlife Service – Northeast Region