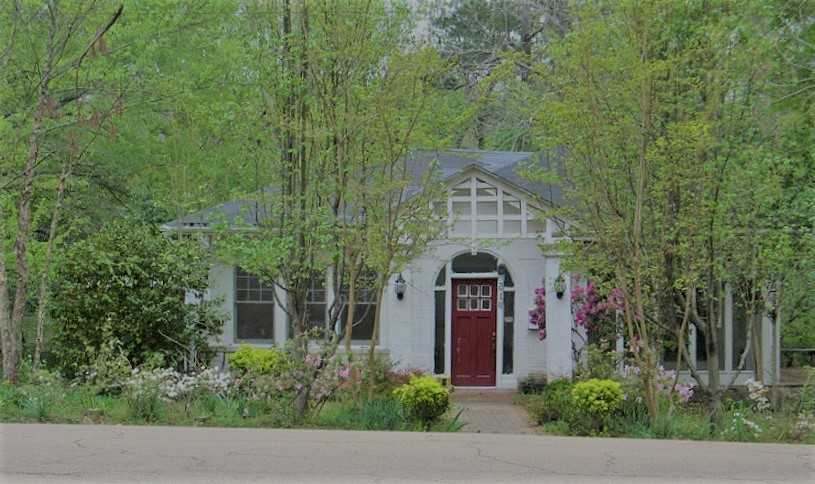 Mississippi is home to nearly 3 million residents, making it the thirty-first most populated state in the United States. Its nearly flat landscape varies little across the state, which covers just under 48,500 square miles. This means there are about 63 people per square mile, making it thirty-second in the nation in terms of population density. While many of its residents live in mid to small-size cities and towns, Mississippi has the fourth largest rural population in the United States, at 51.2 percent. The largest city in Mississippi is Jackson, with a population of 170,674. There are no other cities having more than 100,000 residents. The next-largest cities are Gulfport and West Gulfport, each with over 71,000 residents. Between city, small town and rural living in Mississippi, the advantages of home warranty protection are abundant.
Understanding the community is how Choice Home Warranty seeks to offer the best services and protection. Nestled along the Gulf of Mexico, Mississippi provides a rich and fertile environment for homeowners. Still one of the chief cotton producers in the country, the state is now the number one producer of upholstered furniture.
The Magnolia State got its name from the Mississippi river, so named by the Chippewa American Indian tribe. It's the home state to some of the most colorful personalities in history, including: William Faulkner, Tennessee Williams, Jim Henson, Elvis Presley, B.B. King, Jimmy Buffett and Oprah Winfrey. That's a wealth of talent springing from the South.
Mississippi's warm, humid climate makes it an ideal destination for outdoor activities nearly any time of the year. Summer temperatures typically hover in the 80s, while winter lows only dip into the upper 40s in the northern part of the state. Along the coast, winters are nearly ten degrees warmer. The state offers a varied climate throughout the year, resulting in different challenges for the homeowner from season to season. Being in the humid subtropical climate region, Mississippi residents can expect periods of much higher and lower temperatures than average, as well as both droughts and floods. Average precipitation amounts, including some sleet and snow, range from 50 to 65 inches as you move from the northern parts of the state toward the Gulf.
Whether you're living in the metropolis of Jackson, or you're nestled in a tiny town on the Gulf, it's important to protect your Mississippi abode. A home warranty will help you do just that. Stepping in where homeowner's insurance usually leaves off, a home warranty helps cover repair and replacement costs for your major home systems and appliances. And, unlike homeowner's insurance, a Mississippi home warranty will cover damage caused by normal wear and tear.
Along with the comfortably warm climate, residents in Mississippi enjoy a low cost of living that's about 15 percent cheaper than the national average. Your dollar will go farther here than in other parts of the country, but it's still important to manage your budget carefully to make the most of your money. Unexpected household repairs can wreck the best planned budgets. A Mississippi home warranty can give you the peace of mind knowing that should anything go awry, it doesn't result in a calamity.
Protect Your Mississippi Home and Appliances
Mississippi homeowners rely on electricity for most of their residential energy. Estimated annual energy costs average $2,444 a year. Of this, $2,038 goes toward electricity, $224 is for natural gas, and $182 is used for other sources of energy. Home electrical systems are, therefore, critical to Mississippi residents. A Basic Plan from Choice Home Warranty covers your electrical system, plumbing system, heating system, and more.
Average energy costs make up nearly a quarter of the family's total budget for those with a household income below $30,000 a year. On average, Mississippi's utility costs are five percent higher than the national average, though all other living expenses fall below the U.S. average. With so much of your financial life tied up in energy use, maintaining energy efficiency and properly working appliances, is crucial here.
One of the best ways to maintain energy efficiency in your home is to keep your systems and appliances well-maintained. When you suspect a pending issue, don't wait to schedule a service call with your home warranty company. The sooner you have even minor issues repaired, the better your overall efficiency will be. A home warranty offers financial protection against some of the high costs associated with appliance repair. You're responsible for just a small service fee. The rest is covered by your home warranty plan. This is also great for your budget because you only need to plan for a modest home repair fund.
A Basic Plan from Choice Home Warranty also covers important appliances like your water heater, oven, range, cooktop, dishwasher, and garbage disposal. In Mississippi's hot, humid climate, you may want coverage for your air conditioner as well. You can get this with a simple upgrade to a Total Plan. The Total Plan from Choice Home Warranty also covers appliances like your refrigerator, clothes washer, and clothes dryer. After all, Gulf shore living can lead to a lot of sandy clothes.
Why is a Home Warranty Necessary in Mississippi?
Over 58 percent of homes in Mississippi are owned. The median price of homes on the market in 2018 is $179,900. Home values have increased by 12.5 percent over the past year. The median home age here is 31 years. Most home appliances have an average lifespan between 10 and 15 years. This means that the appliances in your home may be nearing their second or third expected replacement. You don't want to be without a fridge to keep your gulf oysters chilled and your Mississippi mud pie solid on a hot summer day. Though Mississippi is known for its barbecue, you just can't make fried chicken and cornbread right without your cooktop and oven working at peak performance.
One of the primary perks of a home warranty is the coverage it affords, for both repairs and replacements. If your repair technician determines that your appliance can't be fixed, you'll get a complete replacement at no additional cost. Maintaining a home warranty is an excellent way to make sure that you're always prepared to handle a new appliance installation when the time comes.
A new refrigerator can cost up to $3,000 for a two-door model, depending on the brand and other features. Having a home warranty from Choice Home Warranty takes the worry out of it. You don't have to be concerned with having your entire emergency fund or savings account wiped out by a single repair or replacement.
This can be especially important if you are selling your home. With a home warranty in place, you don't have to be concerned with critical systems and appliances going out during this hectic time. Also, 80 percent of people buying homes would rather have one with a home warranty already in place. It boosts the value of your home and makes it more attractive to buyers.
If you are looking to buy one of these older Mississippi homes, wouldn't you like to know that you are covered for unexpected breakdowns and replacements after the deal is done? Buying a home is a huge investment. You wouldn't want to have to deal with another large expense on top of this cash outlay. A home warranty from Choice Home Warranty provides you with the peace of mind you need to know that you're covered once you take over.
The worst hurricanes in recent history to hit Mississippi were Camille in 1969 and Katrina in 2005. As most people know, hurricanes pose multiple threats: wind damage, storm surge, flash flooding and tornadoes. Your homeowner's insurance will likely cover most of the damages that occur from these types of disasters. Unfortunately, other derailing incidents can befall a homeowner when the weather is perfect. This is where your home warranty really shines and shows its value. The unexpected mechanical failure or equipment malfunction on the sunniest of days can be just as daunting, which is why we are here to ensure your home's operations continue with the least interruption.
If you own a home in rural parts of Mississippi, you may have a well pump, sump pump, and/or septic system. Homeowner's will be pleased to know that Choice Home Warranty offers add-on coverage for these. Do you have a stand-alone freezer or a second refrigerator because you have a big family, or just so that you can stock up on expensive meats and other items when they're on sale? Add-on coverage is available these items as well. With two plans to choose from, plus a number convenient of add-on coverages, you can tailor a plan that is right for you and your specific needs.
What Does a Mississippi Home Warranty Cover?
| | | |
| --- | --- | --- |
| Covered Items* | Total Plan | Basic Plan |
| Air Conditioning System | | |
| Heating System | | |
| Electrical System | | |
| Plumbing System | | |
| Plumbing Stoppage | | |
| Water Heater | | |
| Whirlpool Bathtub | | |
| Refrigerator | | |
| Oven / Range / Stove | | |
| Cooktop | | |
| Dishwasher | | |
| Built-In Microwave | | |
| Garbage Disposal | | |
| Clothes Washer | | |
| Clothes Dryer | | |
| Ductwork | | |
| Garage Door Opener | | |
| Ceiling and Exhaust Fans | | |
Optional Coverage
| | | |
| --- | --- | --- |
| Pool / Spa | Well Pump | Sump Pump |
| Central Vacuum | Limited Roof Leak | Septic System |
| Second Refrigerator | Stand Alone Freezer | Septic Tank Pumping |
*
Click Here
to view complete limits of liability and any exclusions. CHW offers service contracts which are not warranties. ** See policy for specifics on response times. ***CHW reserves the right to offer cash back in lieu of repair or replacement in the amount of CHW's actual cost (which at times may be less than retail) to repair or replace any covered system, component or appliance.
How to Use a Mississippi Home Warranty
If you have a Mississippi home warranty, handling system and appliance repairs is easier than ever. When a covered system breaks, just call your home warranty provider for assistance. Your home warranty company will help connect you with a reliable repair professional in your part of Mississippi. You don't have to worry about finding a good company to service your system, because Choice Home Warranty already has a list of carefully vetted professionals on hand. These service providers are highly rated, licensed and fully insured. Only professionals who meet Choice Home Warranty's exacting standards will be sent to your home. This ensures the most satisfactory results with your necessary repairs or replacements.
You'll simply pay for the initial service fee associated with inspecting your system and diagnosing the problem. After this, the remainder of your repair is covered. As mentioned, if a repair isn't possible, your home warranty will also cover a full replacement of your appliance or system.
From your air conditioner and ductwork to your built-in microwave and garage door opener, you can purchase coverage for nearly everything in the house with Choice Home Warranty. Take a stroll around your property and make a note of all the items that you'd like to protect. You can even add your pool or spa to your coverage if you wish. Speak with one of our representatives to find out which plan best suits your needs and learn more about customization features, so you can get exactly what you're after.