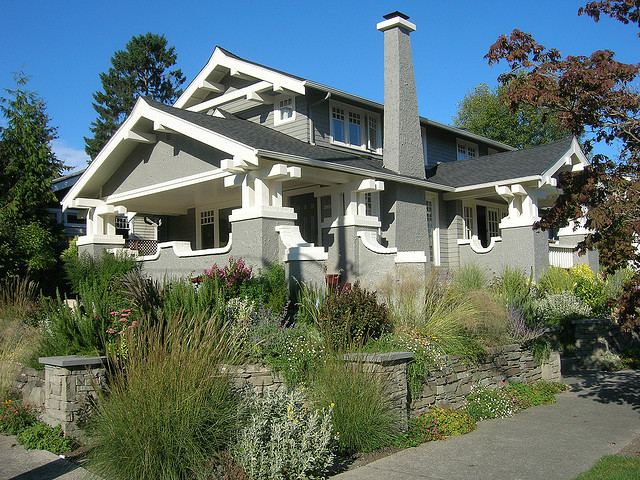 The U.S. Census Bureau reports that the average cost of running a household is about $1,408 per month. That cost includes your mortgage, home maintenance, insurance, and utilities, and it all adds up surprisingly fast. How much does it really cost to be a homeowner? Find out what major home costs await homeowners post-mortgage payment in these shocking statistics.
Home maintenance: On average, homeowners will spend between 1 to 4 percent of a home's value annually on maintenance and repairs, which tend to increase as the house ages. U.S. News and World Report Note: for a $200,000 home, that's at least $2,000 in repairs annually.
Property tax: Across the United States as a whole, between 2007 and 2011, 60% of counties reported average property tax burdens of between $500 and $1,500 a year. In Westchester County, New York, the average annual property tax is $9,647!
Homeowner's insurance: Rates have climbed 69% over the past decade to an average of $1,000 a year. CNN Money
Heating costs: EIA projects that average household expenditures for homes heating with natural gas will total $679 this winter, a 13% increase over last winter's average but 4% below the average of the five previous winters. Homes heating primarily with propane are expected to spend an average of $1,666 (9% more than last winter), while homes with electric heat are expected to spend $909 (2% more), and homes using heating oil are expected to spend $2,046 (2% less). U.S. Energy Information Administration (EIA)
Cooling costs: Nearly 85% of U.S. homes are equipped with air conditioning systems that cost, on average, about $375 in electricity annually — more than 15% of the average home's annual energy bill! The Daily Green
Homeowners association (HOA) fees: HOA fees often range from $200 to $400 per month. The more upscale the building and the more amenities it has, the higher the homeowners' association fees are likely to be. In addition to monthly fees, if a major expense such as a new roof or a new elevator comes up and there aren't enough funds in the HOA's reserves to pay for it, the association may charge an extra assessment that can run into the thousands of dollars. Investopedia
Household furnishings: Each year, families spend approximately $125 per month — or $1,506 per year — on household furnishings such as textiles, furniture, flooring and home appliances – both big and small. Although the amount spent may largely be dependent on the occupant's preferences or available income, a well-rounded budget should include provisions for these type of expenses. The Nest
Appliance repair: The average appliance repair cost in the U.S. is $201. Most homeowners spend between $164 and $238. The minimum cost is $50, maximum cost $349. Home Advisor
HVAC repair: Average reported cost to repair an air conditioning unit is $414, with most homeowners spending between $336 and $492. Furnace repair averages $345, usually between $284 and $406. Home Advisor
DIY lawn care: Between water, fertilizer, lawn care services, seed, gardening equipment and other costs, Americans spend an estimated $40 billion caring for their lawns every year. Not only that, but they also spend an average of 73 hours a year cutting grass, pruning and doing all the other tasks that help keep yards beautiful. Bankrate
Lawn care services: Rates for mowing often vary with the frequency of service, since the length of time between trimmings contributes to the difficulty of the job. Hiring a mowing service once costs an average of $58, while contracting for regular services varies with a $53 price for mowing once weekly, $54 for every other week and $59 for service once a month. Redbeacon
Housekeeping: In a larger metropolitan area, for a medium-sized apartment or house, plan on paying at least $100 for cleaning twice a month. In less populated cities or towns, for an average-sized house (2500 square feet), around $75 is a typical fee. For a large national chain, monthly cleaning service in a three-bedroom, two-bathroom home, runs around $175 per cleaning. Care.com
Pest control: Between $50 for animal removal to $1,200+ for termite eradication and repair. Pests like cockroaches, beetles, spiders and rats start at about $250 for initial treatment. Fixr
Roof repair and replacement: A standard 2200-to-2600 square foot roof will cost homeowners between $1000 and $4000 to fully replace; professionals will charge $2000 to $8500. Roofers charge for their work using what are known as "squares." One ten foot-by-ten foot patch of roof makes a square, meaning the average roof has between 22 and 26 squares to be replaced. Angie's List
Foundation repair: The national average for foundation repair is $4,436, with some homeowners paying as much as $10,000. Home Advisor
Disaster recovery: Water damage costs an average of $2,386 to fix, with removing standing water at an average reported cost of $2,688. Wind damage is significantly more at $5,757, sometimes reaching $10,000 or more. And fire and smoke damage often reaches $4,172
With these statistics in mind, it's clearly important to stay on top of repairs and essential maintenance before they become expensive problems. Choice Home Warranty can make the expense of repairing appliances in your home more affordable for just a $60 trade service call fee per claim.