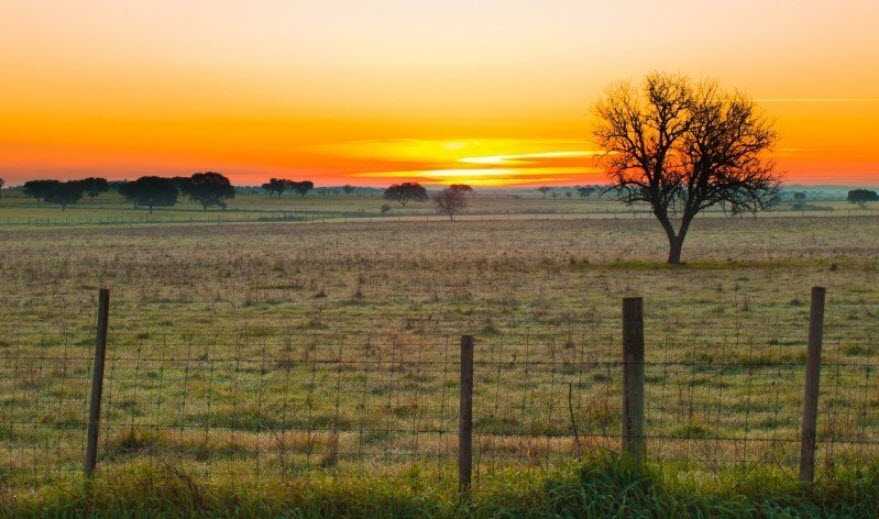 The Mount Rushmore State provides an abundance of character and history, for what it lacks in population size. It is aptly named after the 60-foot sculptures that appear in the granite face of the Black Hills near Keystone, South Dakota. Here, the likenesses of George Washington, Abraham Lincoln, Thomas Jefferson and Theodore Roosevelt are immortalized in a sculpture by Gutzon Borglum. This amazing feat was begun in 1927 and took 14 years to accomplish. We, at Choice Home Warranty, are proud to add to South Dakota's great achievements by offering reliable home warranty protection to its residents.
What many people don't know is that enamel plates chronicling American history are sealed away in a teakwood box inside a titanium vault in a 70-foot long room, out of view, behind Lincoln's head. But it is no secret that weather, climate and normal wear and tear can take their toll on your South Dakota home's systems and appliances. We have a network of licensed technicians who can minimize disruptions to your daily life due to any such problems. Choice Home Warranty offers peace of mind.
As of 2018 estimates, South Dakota has approximately 880,000 residents. This broad state covers over 77,100 square miles. Bordered by Nebraska to the south, Wyoming and Montana to the west, North Dakota to the north, and Minnesota and Iowa to the east, South Dakota is both the 46th most populated and 46th most densely populated state in the nation. There are only about 11 people for every square mile of land. That being said, South Dakota has more than 74,000 Native American residents, one of the largest populations in the nation. It consists of nine official tribes, made up of Dakota, Lakota, and Nekota Sioux.
Sioux Falls is the only city in South Dakota with more than 100,000 residents. As of 2018 estimates, it had 179,836 people living there. South Dakota has just 11 cities with more than 10,000 residents, with the Capital of Pierre being eighth in population, with only 14,070 people. There is a tie for the smallest city between Hillsview and White Rock, which each have just 3 residents.
But it isn't just the cities that are small. Rural populations are decreasing due to "rural flight." Like other Great Plains states, South Dakota's rural populations have decreased in some areas by as much as 19 percent over a 10-year period.
One of the reasons that South Dakota is so sparsely populated is its geography. There are four primary land regions, not equal in size, but generally as follows:
The Drift Prairie in the east
The Dissected Till Plains in the southeast
The Great Plains in the west
And the Black Hills in the southwest.
The Missouri River flows north and south through the center of the state. On the east side of the river is the Drift Prairie with its lakes, low hills and fertile farmlands. The southeast corner of the state is the Dissected Till Plains, replete with streams and hills. The western two-thirds of South Dakota is Great Plains, which holds canyons and flat-topped buttes. This area is also where you'll find the Badlands, which boast one of the richest fossil beds on the planet. The remains of saber-toothed cats, three-toed horses, and a dog sized camel have all been found in Badlands National Park. Water and wind erosion as well as volcanic action created these Badlands.
In the Black Hills you will find the state's highest peak, at 7,242 feet above sea level. You will also find the Crazy Horse Memorial, Wind Cave National Park, Custer National Park and the Homestake Mine, one of the largest gold mines in the nation. The Homestake Mine was also one of the deepest mines in the world, at over 8000 feet. The mine shut down in 2002, but in the 125 years of its operation, it produced over 40 million ounces of gold.
South Dakota's rich culture of staking claim and venturing out in hopes of glory are what makes Choice Home Warranty proud to be a part of. We believe the security which warranty service provides, fits perfectly into those ideals.
With so much fertile land, agriculture is the top industry in South Dakota. In fact, approximately 90 percent of this state is either covered by crops or pastureland. And, 98 percent of farms in South Dakota are family owned and operated. This state remains in the top 10 corn producers. However, approximately one-third of its agricultural income comes from beef cattle. It has been estimated that for every resident, there are 5 beef cattle. South Dakota is also the number one producer of Bison in the nation.
South Dakota has hot summers with some humidity, exceedingly cold winters, is prone to windiness, and has periodic droughts. In fact, the big drought in the Midwest in the 1930s which caused the dust bowl ruined crops for years in South Dakota. The average rainfall is 22 inches, with the western half of the state being a bit drier than the eastern half. Average yearly snowfall is 40 inches in South Dakota, with the U.S. average being 26 inches. The average July high is around 86°F and the average January low is approximately 8°F. That's cold, especially when you consider that it's an average temperature.
No matter what the season, there are plenty of things to do in South Dakota. Besides good skiing in the winter, you can go biking around Sioux Falls on miles of winding bike trails in fairer weather, and safety. And for those of you who enjoy history, there are staged gunfights, sometimes a couple of times a day, in Deadwood, where Wild Bill Hickok met his end. You can also visit the homestead of Laura Ingalls Wilder, of Little House On The Prairie television fame. Take a day to live the pioneer life, making corncob dolls and driving covered wagons.
For something a little wilder, you can go to the Mashed Potato Wrestling Contest (world famous) in Clark. Or, you can attend the twice yearly "Night Blasts" at the Crazy Horse Memorial where fireballs and pyrotechnics spotlight the monument. Traditional Powwows are also held in the spring through late fall at various locations around South Dakota. And for a more patriotic experience, visit the Flaming Fountain in the South Dakota State Capitol Lake. There is so much natural gas in this artesian well-fed fountain that it has been lit; and, as a memorial to all veterans, it burns continually.
Regardless of how you choose to spend your time in South Dakota, you can enjoy the peace of mind a South Dakota home warranty provides, by protecting your biggest investment, your home and its contents. Home warranty coverage is not the same as homeowner's insurance. A home warranty provides protections beyond and in addition to what your homeowner's policy affords. In fact, a South Dakota home warranty from Choice Home Warranty will even cover you for damages due to normal wear and tear.
Protect your South Dakota Home and Appliances
Approximately 68 percent of residents own their homes in the state. South Dakota's median home value is $185,900, which is a 5.6 percent increase since November of 2017. And, home values are expected to increase another 3.5 percent through November of 2019. A home warranty can protect your South Dakota home and its critical systems and appliances when unexpected problems and breakdowns happen.
Are you currently selling your South Dakota home? This can be a stressful time. But home warranty companies will cover your home's systems and appliances while it is on the market. This would certainly go a long way to alleviating your stress; especially when you know that, if the unexpected happens, you won't have to deal with a large bill to repair or replace a home system or appliance. You can just concentrate on selling your home. And, since 80 percent of homebuyers prefer to buy a home with a home warranty already protecting it, you could be increasing your home's marketability too.
But what it you are looking to buy a home in South Dakota? Wouldn't you rather buy a home with home warranty protection already in place? If something unexpected should happen, and a system or appliance should need to be repaired or replaced right after you buy, you can be assured that you won't be stuck spending hundreds or even thousands of dollars for it. Buying a house is a big enough investment as it is without adding unexpected repair bills.
Almost 50 percent of South Dakota residents use natural gas to heat their homes during the frigid winters. Another 3 out of 10 homes rely on electricity for home heating. Although South Dakota has multiple methods of generating energy, including wind, which generated 30 percent of all net electricity in 2016, it is still in the top 10 per capita energy consuming states due to the harsh winters, hot summers, and recurring droughts.
Homes in South Dakota, on average, are not new. The median age of homes here is 35 to 39 years. The fact that the national median age of homes is 37 years doesn't change the reality that homes of this age have probably needed to have their systems and appliances repaired or replaced, maybe even more than once during those years. This is better understood when you consider that the average lifespan of a household appliance is 9 to 15 years. In South Dakota, where extreme cold, heat, humidity, wind and thunderstorms and lightening can all be hazards, doesn't it make sense for you to want to protect your South Dakota home and appliances?
Winters in South Dakota can be extreme. With average temperatures around 8°F and 40 inches of snow on the ground, the last thing you need is for your heating system to cut out on you. With so many working parts and components to this system, there is just so much that can go wrong. For example, the automatic ignition or pilot system, or the thermostat could go out. A Basic Plan from Choice Home Warranty will cover your heating system and ductwork for any needed repairs or even a full replacement. A new furnace could cost you thousands of dollars. Your best course of action is to call your South Dakota home warranty company at the first sign of trouble to avoid a total breakdown.
The same Basic Plan also covers your water heater, a must year-round. A new one could cost your well over $1000. But with Choice Home Warranty, you're covered for repairs or a replacement, if necessary. A South Dakota home warranty can give you the peace of mind you need, knowing that your important comfort systems are covered should something go awry.
And, in the summer, when it's hot and humid in South Dakota, it certainly would be nice to be able to rely on your air conditioner to keep you comfortable. Upgrade to a Total Plan with Choice Home Warranty and your air conditioning system is also covered.
It's easy to see the importance of keeping your South Dakota home systems and appliances in good working order. With a home warranty plan from Choice Home Warranty, you can do just that. Just as soon as you notice a problem, like a strange noise coming from your furnace, make a service call. Then you can get the help you need before that strange noise turns into a total breakdown. In fact, this is how you can protect all of your critical systems and appliances – by calling at the first sign of trouble.
Why is a Home Warranty Necessary in South Dakota?
Severe cold, humidity, heat, wind and thunderstorms and lightening are all unhealthy for your home's systems and appliances. A South Dakota home warranty can help protect you when covered items break down, even if the problem stems from normal wear and tear.
With all the great things to do in South Dakota, including Powwows, skiing, biking (and don't forget mashed potato wrestling), you can certainly rack up some laundry. It would be a pity if all the fun were curtailed by a laundry breakdown. Fortunately, the Total Plan from Choice Home Warranty covers both your clothes washer and dryer, so you won't have to slow down a bit.
And for all the beef and bison you're sure to be serving, you'll want your kitchen in top notch condition. Good news, the Basic Plan covers your oven, range, cooktop, built-in microwave, dishwasher and disposal. Upgrade to a Total Plan and your refrigerator will also be covered. Best of all, with the Total Plan, you get all of the benefits of the Basic Plan as well.
Despite "rural flight," many of you still live outside of the larger cities. South Dakota home warranty plans offer a variety of add-on protections to serve the needs of the state's residents. Protections for well pumps, sump pumps, septic systems and septic tank pumping are just some of the add-ons offered. Do you own a second refrigerator or stand-alone freezer to stock up so you don't have to go into the city as often? Well, you can add these important appliances on and have them covered by your warranty too.
What Does a South Dakota Warranty Cover?
| | | |
| --- | --- | --- |
| Covered Items* | Total Plan | Basic Plan |
| Air Conditioning System | | |
| Heating System | | |
| Electrical System | | |
| Plumbing System | | |
| Plumbing Stoppage | | |
| Water Heater | | |
| Whirlpool Bathtub | | |
| Refrigerator | | |
| Oven / Range / Stove | | |
| Cooktop | | |
| Dishwasher | | |
| Built-In Microwave | | |
| Garbage Disposal | | |
| Clothes Washer | | |
| Clothes Dryer | | |
| Ductwork | | |
| Garage Door Opener | | |
| Ceiling and Exhaust Fans | | |
Optional Coverage
| | | |
| --- | --- | --- |
| Pool / Spa | Well Pump | Sump Pump |
| Central Vacuum | Limited Roof Leak | Septic System |
| Second Refrigerator | Stand Alone Freezer | Septic Tank Pumping |
*
Click Here
to view complete limits of liability and any exclusions. CHW offers service contracts which are not warranties. ** See policy for specifics on response times. ***CHW reserves the right to offer cash back in lieu of repair or replacement in the amount of CHW's actual cost (which at times may be less than retail) to repair or replace any covered system, component or appliance.
How does a South Dakota Home Warranty Work?
As soon as you spot a problem with one of your covered systems or appliances, give customer service a call. They will get you connected with a service professional who can handle the necessary repairs. All of Choice Home Warranty's service providers are fully insured and licensed, highly rated, and thoroughly checked out before ever being sent to your home. Our goal is your complete satisfaction with your home repairs.
A small service fee will be collected at the first visit. After that, your home warranty will cover the remainder of the work on your covered item. With a South Dakota home warranty, you don't have to worry that a single repair or replacement will wipe out your emergency fund or savings account. All you need plan for is the small service fees as they may come up.
If your service technician finds that your covered item cannot be repaired, it will be replaced under your warranty. This is quite valuable in South Dakota where systems and appliances will be wearing out due to the age of the state's homes.
With two plans to choose from, as well as add-on protections, Choice Home Warranty allows you to tailor a plan to fit your individual lifestyle and needs. If you're looking for a comprehensive home warranty plan in South Dakota, Choice Home Warranty is an excellent pick.