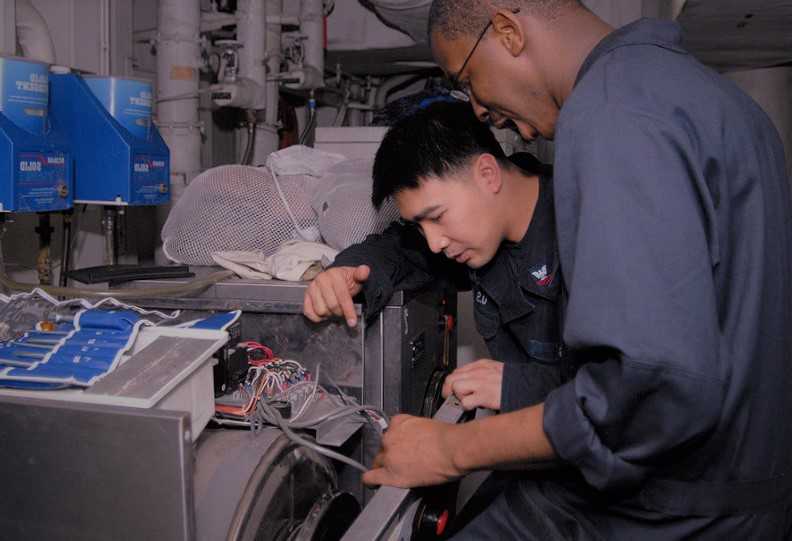 Washington DC is home to more than 681,000 residents in just 68.34 square miles. As the nation's capital, this city is naturally brimming with cultural and historic highlights. Residents enjoy easy access to the National Mall, Smithsonian National Museums, Washington Monument, Lincoln Memorial, National Zoological Park, and much more. The center of political activity in the nation ‑ this is the place to be if you want a home at the heart of the latest developments in the nation.
Though Washington DC is a compact city, it's not without its own distinctive neighborhoods. Affluent families flock to the Mount Pleasant neighborhood, where the median home is sold for $620,000. Tree-lined streets, easy access to Rock Creek Park, and zoning for Wilson High School make this a popular pick. Ballston is a common choice for condo-dwellers, while the Trinidad neighborhood offers closely-packed row houses within easy reach of the DC nightlife.
According to Zillow, the median home price in Washington DC is $544,600 with a median price of $514 per square foot. However, it is possible to settle in for less in the right area. The median sold price for a home in Hyattsville is just $270,000. This culturally diverse neighborhood offers a variety of home styles including Victorians and Cape Cods, many of which boast yards, which are an elusive feature for much of DC.
Even in more affordable areas, a home in Washington DC is a major investment. You want to do everything possible to make sure your living space is safe, comfortable, and well-maintained. Homeowner's insurance handles only part of the job. Home appliances and many crucial home systems, like plumbing and electrical, are covered not under your insurance, but under a home warranty. With the right home warranty, you can enjoy convenient protection for essential parts of your Washington DC home.
Protect Your Washington DC Home and Appliances
Washington DC experiences all four seasons, with average summer highs in the 80s and average winter lows in the upper 20s. This makes a functioning heating and cooling system essential year-round. Whether you're melting away the chill amid the 13 inches of annual snowfall, or you're keeping the damp from coming through the roof as you face nearly 43 inches of rain each year, a home warranty can step in to help you keep the home running when you need to.
Choice Home Warranty's basic plan is designed to keep you warm, with coverage included for your heating systems and ductwork. According to Washington Gas, Washington DC home heating systems can run as many as 15 hours a day in the cold weather seasons. This puts a good deal of strain on your heater. You don't want to be left in the cold if your system starts experiencing trouble. This is where a home warranty can help.
Your home warranty will cover any necessary repairs. All you are responsible for, is a modest service fee. Even the best furnace has an average lifespan of around 20 years, with older models lasting around 15. If your furnace is beyond repair, you're not out of luck. Your home warranty will cover the cost of a new system.
If you want to enjoy this type of coverage in summer as well, simply upgrade to Choice Home Warranty's Total Plan. This includes coverage for your air conditioning system so you're safe from the heat. A Total Plan also incorporates coverage for your clothes washer, clothes dryer, and refrigerator.
Optional add-ons will help you take care of even more home systems. If you are worried about roof leaks in your Washington DC home, you can add coverage for this. Those who have a second refrigerator or stand-alone freezer can add coverage for these appliances as well. If you keep your extra fridge or freezer in an unheated space, such as a garage, this coverage will help you protect the appliance from some of the additional strain it may experience, battling more extreme temperatures in these types of areas.
Why is a Home Warranty Necessary in Washington DC?
Homeowners in the DC area enjoy a relatively safe area when it comes to major disasters. Trulia ranked the Bethesda-Rockville-Frederick, Maryland area fifth among the nation's lowest-rick cities for natural disasters. However, this shouldn't lull homeowners into a false sense of safety. Natural disasters cause the kind of widespread damage that homeowner's insurance typically steps in for. It's important to note that home warranties keep you safe in an entirely different way.
Even the best-cared for appliances will experience the occasional repair needs. While homeowner's insurance only covers you in the event of a disaster, a home warranty offers protection from the effects of natural wear and tear. Your warranty offers coverage even from repairs or replacement needs that fairly predictable and ultimately unavoidable.
The average refrigerator lasts between 9 and 13 years. You can expect a range to live for around 15 years, while your microwave and dishwasher typically last for nine. Your water heater should live around a decade. Check the age of all your major appliances and see how much time you have left. As appliances near the end of their lifespans, repairs become more frequent. Make sure your Washington DC home is always equipped with the conveniences you need by investing in a home warranty that will handle repairs as they crop up.
What Does a Washington DC Home Warranty Cover?
| | | |
| --- | --- | --- |
| Covered Items* | Total Plan | Basic Plan |
| Air Conditioning System | | |
| Heating System | | |
| Electrical System | | |
| Plumbing System | | |
| Plumbing Stoppage | | |
| Water Heater | | |
| Whirlpool Bathtub | | |
| Refrigerator | | |
| Oven / Range / Stove | | |
| Cooktop | | |
| Dishwasher | | |
| Built-In Microwave | | |
| Garbage Disposal | | |
| Clothes Washer | | |
| Clothes Dryer | | |
| Ductwork | | |
| Garage Door Opener | | |
| Ceiling and Exhaust Fans | | |
Optional Coverage
| | | |
| --- | --- | --- |
| Pool / Spa | Well Pump | Sump Pump |
| Central Vacuum | Limited Roof Leak | Septic System |
| Second Refrigerator | Stand Alone Freezer | Septic Tank Pumping |
*
Click Here
to view complete limits of liability and any exclusions. CHW offers service contracts which are not warranties. ** See policy for specifics on response times. ***CHW reserves the right to offer cash back in lieu of repair or replacement in the amount of CHW's actual cost (which at times may be less than retail) to repair or replace any covered system, component or appliance.
How to Choose a DC Home Warranty
The landscape of homes in Washington DC is incredibly diverse. You may live in a small condo, relying on a small number of appliances to keep you comfortable, dining out for the majority of your meals and requiring only the minimum for creature comforts. Conversely, you might have a large family in a spacious home equipped with two refrigerators to make sure the kids always have their favorites on hand when you're packing lunches for field trips to the National Museums that are always close at hand.
Evaluate your home carefully to make sure you have coverage for the systems and installations that you use most. If you don't have funds on hand for a major repair or replacement of these home systems, purchasing a home warranty will make sure this is never a concern in your DC home. Make a list of your wants and needs for a home warranty plan and start shopping the options available today.