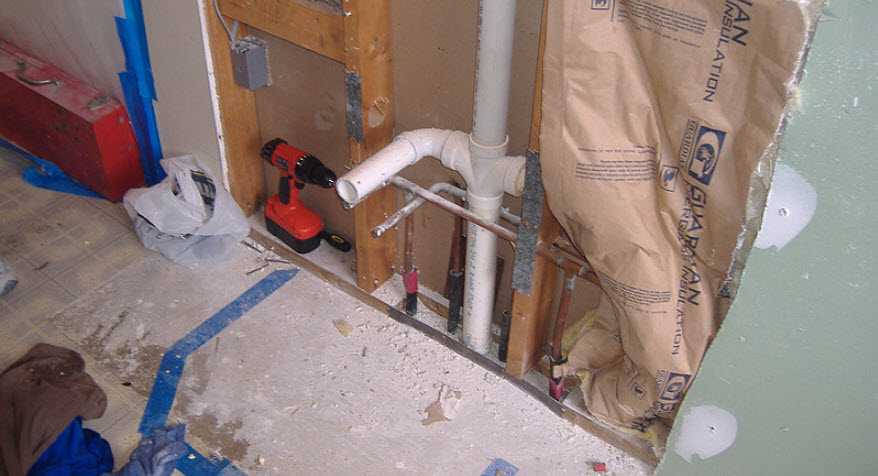 What would later become the state of West Virginia was first settled by Germans near the Potomac River at Shepherdstown. Originally part of Virginia, it comprised 40 western counties that didn't secede from the Union when the east did, in 1861. At Choice Home Warranty, we hold the state motto, "Mountaineers are always free", in high regard. Our commitment to protect homeowners from the high costs of home ownership is paramount.
The Ridge and Valley Region and the Appalachian Plateau make up the mountainous expanse of West Virginia. The defining characteristics of these mountains are their long, parallel ridges with the streams that separate them. The picturesque nature of the state can be overwhelming when first visiting. With such majesty surrounding you, you would be forgiven for not anticipating the issues and breakdowns associated with maintaining a house.
Most of the counties in this state are considered rural, and as of the 2010 census, 51 percent of the people lived in rural areas. Currently, West Virginia is still one of the most rural states in the nation, with about two-thirds of its residents living in non-farming, rural areas, or in towns with less than 2,500 people. These circumstances can be challenging when faced with plumbing, HVAC or related equipment failure at home.
There are 80 incorporated cities in West Virginia, of which the capital Charleston is the most populous with 49,739 inhabitants. The city with the next highest number of residents is Huntington, with 48,638 people, then Parkersburg with only 30,991 people. There is currently no city in West Virginia with more than 50,000 residents, though the capital comes close. Interestingly, this state has the oldest population in the nation, with a median age of 40.
Other factors that affect reliability of your home's systems relate to the weather and climate. West Virginia has a humid continental climate. This designation is characterized by hot summers and cools to cold winters. This state has four distinct seasons, with the summer highs averaging around the mid-80s and winter lows averaging around the low 20's. The landforms of West Virginia dramatically affect its weather. Rainfall ranges widely depending on the elevation, with the lower elevations experiencing around 35 inches in the "rain shadow" of the mountains to the west and the mountains experiencing over 60 inches. Snowfall ranges from about 12 to 24 inches in the lowlands of southwest West Virginia to over 72 inches in the mountains, making it the most southern of the eastern states to get such heavy snows. West Virginia is also one of the foggiest states in the nation, with some towns experiencing under a quarter mile of visibility for 40 or more days in the year.
According to NOAA, the most common natural hazard in the state is thunderstorms and lightening. These occur, on average, every 5.5 days from March through October. The second most common natural hazard is listed as winter storms and extreme cold. These phenomena occur, on average, every 9 days from October through March. In addition, floods and flash floods occur every year due to heavy rains over the steep landscape.
West Virginia has a number of metropolitan areas, which bring many out-of-state residents into the state and feed the job market. In fact, tourism is one of the state's largest industries. This is mostly due to the vast amount of outdoor recreational opportunities offered by West Virginia. The state is a popular destination for rock climbing, whitewater rafting, hiking, and hunting. Many people in West Virginia take advantage of the high tourism rate and buy homes as investments so they can rent to tourists using services such as Airbnb or VRBO. Home warranties can be purchased to protect investment homes as well.
Besides tourism, there are many large employers in West Virginia, further building on the demand for homes. Walmart is the largest employer, followed by West Virginia United Health System, Charleston Area Medical Center, Kroger, and Consol Energy. You may notice that two of the top five employers are in the healthcare industry.
No matter where you live in West Virginia, in the rural counties or one of its 80 cities, a West Virginia home warranty can help protect you against damages to your home's critical appliances and systems when unexpected problems come up. A home warranty is different from a homeowner's insurance policy, offering customizable and additional protection. In fact, a West Virginia home warranty from Choice Home Warranty even covers you for damages caused by normal wear and tear.
Protect Your West Virginia Home and Appliances
The median home values in West Virginia have risen 2.4 percent from June of 2017 to $95,400 and are expected to continue to rise another 3.1 percent through June of 2019. Almost 73 percent of West Virginia residents own their homes. A home warranty can protect your home and its critical systems and appliances from unexpected trouble and breakdowns.
Are you planning to sell your West Virginia home? Or, perhaps you already have it on the market. It may be helpful for you to know that home warranty companies will cover that home for system and appliance breakdowns while you wait for it to sell. This provides you with peace of mind, knowing that, during this already stressful time, you won't be saddled with expensive repairs while you're working to sell your home. And, having a home warranty makes your home more attractive to buyers, and therefore, more marketable. Eight out of ten homebuyers would rather buy a home that already has a home warranty working for them.
West Virginia homes have been appreciating in value strongly over the past 20 years. Some areas, however, appreciate at a higher rate than others. The city of Paw Paw has shown the highest appreciation in West Virginia, followed by Kearneysville, Davis, Hundred, Anmoore, Grantsville, Hillsboro, Wallace, Maysville, and Revesville respectively. Selling a home in any of these cities should be relatively easy as the demand is strong. These cities with appreciating values are a good place to look if you are interested in buying property. With the high rate of appreciation, there is a good chance a home purchase will be a good investment.
For those looking to sell their homes, homeowners in Shepherdstown are sitting on the most valuable assets as this is the most expensive city in West Virginia, followed by Bridgeport, Kearneysville, Charles Town, Hedgesville, Shady Spring, Gerrardstown, Anmoore, Buckhannon, and Lewisburg. Shepherdstown sits within the Eastern Panhandle and boasts a median home value over $286k. The Eastern Panhandle region is a very sought after area, contributing to the high cost of living.
Appreciating home values are not specific to just those cities. Over the last 5 years, the total appreciation of West Virginia homes was 12.3%. Part of the appeal of West Virginia real estate is that the homes are very spacious. The majority of houses have a minimum of three bedrooms, while less than 10% have one or fewer bedrooms. This is great in terms of square footage, but the extra space also adds to the stress on home systems such as heating and air conditioning to regulate the large amount of space.
What if you are in the market to buy a home in West Virginia? Wouldn't you rather that the home's critical systems and appliances already be covered by a home warranty when you purchase it? Buying a home is a huge investment. An existing home warranty can save you hundreds or even thousands of dollars if an unexpected repair is needed after you take possession of the home.
In West Virginia, over two-fifths of homes use natural gas for home heating. Another two-fifths use electricity for their home heating needs. Almost all the state's electricity is generated by coal-fired plants. In fact, West Virginia is the nation's second largest coal producer.
The homes in West Virginia are older than most in the United States. The median age of homes here is 40 to 49 years, while the national median age is 37 years. It isn't hard to see where, with homes of this age, critical systems and appliances would need to be repaired or even replaced, perhaps more than once. Nine to 15 years is the average lifespan of most household appliances. In West Virginia, where thunderstorms, heavy rains and snowfalls, and extreme cold can be a hazard, doesn't it make good sense to want to protect your West Virginia home and appliances?
Bitter cold is something you must face when living in West Virginia. The last thing you need is for your hot water heater to go on the fritz. A Basic Protection Plan from Choice Home Warranty will cover this essential appliance. When you think about the average lifespan of a water heater, 12 years, wouldn't you like the peace of mind to know that it's covered for repair or replacement? After all, replacing a water heater, especially a gas appliance, could cost you well over $1000. With a West Virginia home warranty, you can feel secure, knowing that you are covered should something go wrong.
The Basic Plan also covers your heating system and ductwork, as well as essential home systems such as your electrical and plumbing systems. It is essential to keep your systems and appliances in good working order in West Virginia. With home warranty plans from Choice Home Warranty, it's easy to do. All it takes is a service call at the first sign of trouble. That way, you can protect your critical home systems and appliances and insure that they will not fail you when you need them the most.
Why is a Home Warranty Necessary in West Virginia?
Weather can be a concern in West Virginia. With the amount of rain and snow, not to mention the humidity and fog, your appliances and systems can suffer. A West Virginia home warranty can help protect you when covered items break down, even from normal wear and tear.
Summers can be quite warm and humid in West Virginia and you wouldn't want your air conditioner to fail. Upgrade to a Total Plan and your AC will also be a covered appliance. Best of all, with a Total Plan, you still get all the protections of the Basic Plan.
Heavy rains and thunderstorms are common here as well. Limited roof leak protection is offed as an add-on to your West Virginia home warranty plan. For the roughly half of you living in rural areas, add on protection is also available for well pumps, sump pumps, septic systems and even septic tank pumping. No matter where you choose to live in West Virginia, there is a plan that is just right for you.
Suppose you have spent the day enjoying one of the many hot springs scattered about the state, or caving in one of the multitudes of limestone caves? You'd want your clothes washer and dryer to be in peak working condition. A Total Plan from Choice Home Warranty covers both, so you won't have to worry.
What if you're making apple pies with West Virginia apples from the choice apple growing region in the eastern panhandle and your oven starts to go out? Not to worry, the Basic Plan will cover your oven, range, cooktop, built-in microwave, dishwasher and even your garbage disposer. To cover your refrigerator as well, all you need to do is upgrade to a Total Plan.
Do you own a second refrigerator or a stand-alone freezer? These appliances could be invaluable when you live far from the nearest city. You can get add-on coverage for these appliances as well. Then, if they should have problems or break down, you can get a repair or replacement.
What Does a West Virginia Warranty Cover?
| | | |
| --- | --- | --- |
| Covered Items* | Total Plan | Basic Plan |
| Air Conditioning System | | |
| Heating System | | |
| Electrical System | | |
| Plumbing System | | |
| Plumbing Stoppage | | |
| Water Heater | | |
| Whirlpool Bathtub | | |
| Refrigerator | | |
| Oven / Range / Stove | | |
| Cooktop | | |
| Dishwasher | | |
| Built-In Microwave | | |
| Garbage Disposal | | |
| Clothes Washer | | |
| Clothes Dryer | | |
| Ductwork | | |
| Garage Door Opener | | |
| Ceiling and Exhaust Fans | | |
Optional Coverage
| | | |
| --- | --- | --- |
| Pool / Spa | Well Pump | Sump Pump |
| Central Vacuum | Limited Roof Leak | Septic System |
| Second Refrigerator | Stand Alone Freezer | Septic Tank Pumping |
*
Click Here
to view complete limits of liability and any exclusions. CHW offers service contracts which are not warranties. ** See policy for specifics on response times. ***CHW reserves the right to offer cash back in lieu of repair or replacement in the amount of CHW's actual cost (which at times may be less than retail) to repair or replace any covered system, component or appliance.
How does a West Virginia Home Warranty Work?
Whenever you have trouble with a covered appliance or system, simply call customer service 24 hours a day to make a service request. You will be put in touch with a service technician who can provide you with your requested service. All service providers have the highest overall rating, are licensed, fully insured and thoroughly checked out before being sent to your home.
On the first service call, you will pay a small service fee. But, after that, all covered repairs will be handled by your home warranty plan. You don't have to worry that an unexpected repair or replacement will wipe out your savings or emergency fund when you've protected your home with a West Virginia home warranty. All you have to worry about, is keeping a modest repair fund on hand to cover service fees.
If the service technician finds that your covered item cannot be repaired, your plan will cover a complete replacement. In West Virginia, where homes are older than most, this can be very valuable, especially since many of these homes will have systems and appliances that are beginning to wear out.
With Choice Home Warranty, you have two plans to choose from, plus add-on coverages to enable you to tailor a plan to fit your lifestyle. So, if you are looking for such a comprehensive home warranty plan in West Virginia, Choice Home Warranty is an excellent option.