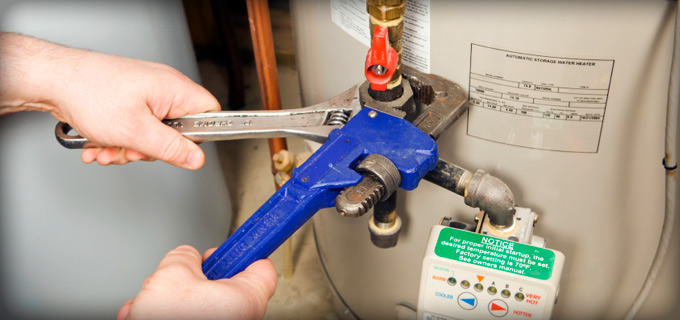 Even in the middle of summer, the water heater can be the most important appliance in your house. No one wants to shower in 50 degree water, or try to do the dishes with water just as cold. Not to mention the cost of repairing it out-of-pocket can be a real wallet-breaker. But how do you avoid a breakdown of this equipment? How can you curtail some of the costs should a repair or replacement be necessary? We're here to help.
Is a Water Heater Covered by Home Warranty?
Yes, it is. Choice Home Warranty covers a lot of the problems that could potentially arise in a water heater, including most parts and components. There are a few exceptions which may differ by state, so be sure the read the language of the warranty.
Water Heater Repair with Home Warranty
When figuring out how much a repair will cost, the first thing to do is call Choice Home Warranty at 1-888-531-5403; they are available 24/7 to help with all of your questions. A $60 trade service fee is required for the technician, who will assess your water heater problems and let you know the necessary steps to repair or replace what is broken, and get everything in good working order so that you may shower without freezing instantaneously.
Saving on Water Heater Repair with Home Warranty
It's actually quite astounding the amount of things for which a plumber is hired. One of them just so happens to be water heater installation and repair. Depending on what needs to be done, repair can cost as much as 900 bucks. This is the additional cost after hiring a plumber, which can be as much as $400. However, all of these costs can be substantially minimized by simply spending a couple hundred dollars on a home warranty.
Taking Care of Your Water Heater
Another one of those home systems that you tend to not think about until a problem arises, there are many things you can do to prevent those problems from occurring. Houselogic has a few bits of advice to help you keep repair necessities few and far between:
Adjust the thermostat: for every 10 degrees you lower the temperature, you'll save 5% in energy costs. Plus you reduce the risk of scalding.
Drain a quarter of the tank a few times a year: this will remove sediment and debris, which helps ensure a smoothly running water heater.
Annually test the temperature pressure release valve.
Insulate older units with a fiberglass jacket.
When going out of town, set it to the "vacation" setting.
Implementing these pieces of advice will go a long way to assuring that your water heater lives up to its 12 year life expectancy. Refer to your manufacturer's maintenance for specific instructions on caring for your unit.