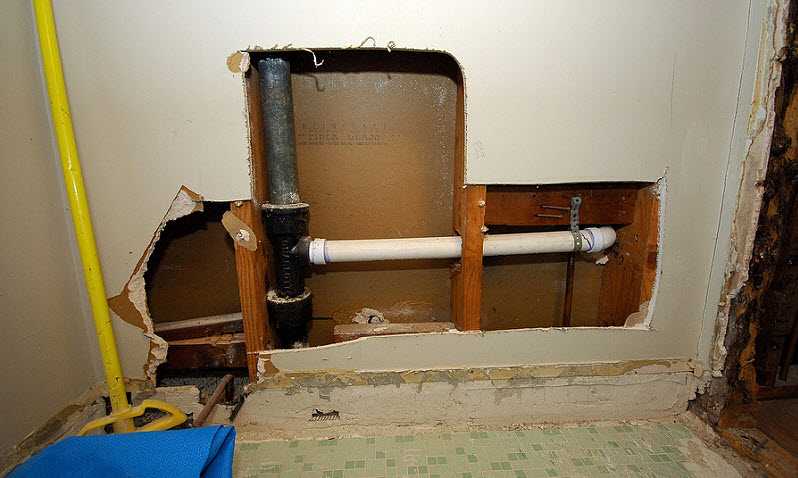 Often referred to as the Badger State, Wisconsin is probably most appropriately called the Dairy State, given its enormous contribution to the nation's dairy products. Wisconsin's fertile rolling terrain, with its approximately 17,000 dairy farms, supports about 1.5 million dairy cows – the most of any state in the country. It's no wonder it leads the nation in dairy production, supplying approximately one third of the nation's cheese, 20 percent of its butter, and 15 percent of its milk. Choice Home Warranty is proud to contribute to this tradition of excellence by offering reliable home warranties in Wisconsin.
Wisconsin is known for its cheese, specifically for the quality of its cheddar cheese. But did you know there are more than 350 different types, styles, and varieties of cheeses made here? That's more than any other state. The technicians at Choice Home Warranty are also high-quality professionals who will make protecting your Wisconsin home and appliances a priority. Weather, climate, and wear and tear can all threaten your home's systems and appliances, but Choice Home Warranty offers peace of mind.
The Badger State nickname truly has an interesting history. After the region that included present day Wisconsin was acquired, following the end of the Revolutionary War in 1783, it became part of the Northwest Territory, then of the Indiana Territory, then of the Michigan Territory in 1818. In the 1820s many people came to Wisconsin to mine for lead ore. The miners would cut into the hillside, looking for the ore, and then sleep in the holes they had created. Soon they became known as "badgers" and the state's nickname was born.
There are great things to do all over Wisconsin. In fact, the little city of Wisconsin Dells hosts the largest water park in the nation, Noah's Ark water park. And in the winter, there are over 15,000 signed snowmobile trails in Wisconsin. Eagle River, another small city, is touted as the snowmobile capital of the world. The American Birkebeiner, the nation's largest cross-country ski race, which runs between Cable and Hayward, attracts as many as 5,000 skiers.
But what about summertime? Well, summertime is when Milwaukee's famous Summerfest happens. It is one of the world's largest outdoor music festivals. Lasting 11 days along the shore of Lake Michigan, it hosts thousands of performers, and draws about a million revelers. If crowds aren't your thing, you can always visit the Milwaukee Public Museum where the largest known dinosaur skull is on display. Speaking of dinosaurs, Wisconsin is home to some 14,500-year-old Mammoth bones which have man-made tool marks on them, suggesting that we humans have been living in the Western Hemisphere longer than once believed. And if you enjoy museums, the National Historic Cheesemaking Center makes a 90-pound wheel of Swiss cheese on the second Saturday in June every year.
Probably the wackiest fun you'll ever have can be found in Prairie du Sac, Wisconsin. Every year on Labor Day weekend, they hold the State Cow Chip Throw & Festival. It's been running for 44 years now. The current longest throw is 248 feet. Tens of thousands of people attend this event, which includes entertainment and other events as well. Contestants are told that licking their fingers between throws will improve their chances, but you can imagine how often that advice is taken to heart.
As you travel around Wisconsin enjoying its many delights, you can't help but be awed by the state's 16 million acres of forests. In fact, this state has 2 National Forests and 13 State Forests. Due to the action of glaciers long ago, the land rolls gently, reaching only to 1,951 feet at Timms Hill in the north central part of the state. These glaciers also left behind over 15,000 lakes. The Great Lakes, Lake Superior and Lake Michigan, lie to the north and east of Wisconsin, while the Mississippi and Saint Croix Rivers lie to the west.
Many of Wisconsin's northern lakes will be covered in ice during the winter from about the end of November to the beginning of April. Lakes in the south will be ice covered from about the end to December to the end of March. Wisconsin has a continental climate, with cold, snowy winters and warm summers. However, its proximity to the Great Lakes does influence its climate.
January lows average around 7°F for the state and about 16°F for Milwaukee. As major metro areas go, only Minneapolis-St. Paul is colder than Milwaukee. Even so, the northern part of the state often sees temperatures fall below -30. Average July highs for the state are about 81°F, while Milwaukee sees an average July high of around 80°F. Still, some places in the state may see freezing temperatures even in the summer months.
Average rainfall in Wisconsin is about 33 inches, which is close to the national average of 39 inches. Milwaukee gets nearly 35 inches of rain. Snowfall across the state can range from 30 to 160 inches. The national average is 26. Milwaukee gets an average annual snowfall of about 47 inches.
Flooding can be serious due to the April rains and snow melt, as well as heavy rains from thunderstorms, which can cause flash flooding in certain areas. In fact, the most common natural hazard in Wisconsin, according to data from NOAA, is thunderstorms and lightening, occurring frequently during March through October. The second most common is winter storms and extreme cold from October to March.
You may choose to live Wisconsin's largest city of Milwaukee, or a much smaller city, such as Sun Prairie, which is the home of the largest sweet corn festival of its kind in the country. You may even choose a larger city, such as Oshkosh, where they hold the EAA Fly-in, the largest experimental aviation event in the world. No matter where you want to live in Wisconsin, not only is there something great to do or see, but a Wisconsin home warranty can help protect your home from damages to its critical systems and appliances should the unexpected happen.
A home warranty is not the same as homeowner's insurance. A home warranty in Wisconsin will provide you with protections beyond and in addition to those offered by your homeowner's policy. In fact, a Wisconsin home warranty from Choice Home Warranty will even cover you for damages caused by normal wear and tear.
Protect your Wisconsin Home and Appliances
Early Picturesque style homes, including Gothic Revival style with their characteristics of medieval Gothic church architecture are found throughout Wisconsin. Late Picturesque styles, such as the Stick Style, with its tall proportions and extensive verandas can also be found. In the capital city of Madison, you'll find a plethora of styles from the early Cape Cod style, Prairie/Craftsman and Bungalows to Colonial, Victorian and Tudor Styles, not to mention contemporary homes. The current median value of homes in Wisconsin is $181,800, up 6.4 percent from August of 2017. This value is expected to rise another 3.2 percent through September of 2019.
Approximately 67 percent of Wisconsin residents own their homes. A home warranty in Wisconsin can protect your unique home and its critical appliances and systems should unexpected problems or breakdowns occur.
Do you plan on selling your Wisconsin home? Home warranty companies in Wisconsin will cover your systems and appliances while you have your home on the market. Repairing or replacing an appliance could cost you hundreds or even thousands of dollars at a time when you are already stressed. A Wisconsin home warranty can take the pressure off and give you peace of mind. Also, 8 out of 10 home buyers would rather purchase a home that already has home warranty protection. Protecting your home in this way just increases its marketability.
Have you decided to buy a home in Wisconsin? You know this can be an enormous investment. The last thing you need when you're already stretched financially is to get hit with a big home repair bill right after to take title. The unexpected can always happen. Buying a home with a Wisconsin home warranty already in place can take the worry out of this. You'll know you're covered for repairs, or even a replacement of your home's critical appliances and systems should an unexpected breakdown occur.
Wisconsin is cold in the winter. Snow covers the ground everywhere but the south nearly the entire season. Even in the south, snow blankets the ground 50 to 75 percent of that time. So, home heating is an important concern. In fact, Wisconsinites expend about 56 percent of their total household energy usage for space heating.
About two thirds of homes in Wisconsin heat with natural gas. Only a little more than 1 in 7 households use electricity to heat their homes. Nearly as many use propane, fuel oil, or kerosene. About 1 in 25 heat their homes with wood and a very small percentage use coal as their primary source for home heating.
For the rest of their home energy usage, Wisconsin residents expend about 1 percent for air conditioning, 15 percent for water heating, and 28 percent for appliances, electronics and lighting. In Wisconsin, extreme cold and winter storms, abundant rainfall and thunderstorms and lightening can all wreak havoc with your home's systems and appliances. With so much of your energy expenditures going toward these systems and appliances, doesn't it make sense to want to protect them?
The median age of housing in Wisconsin is 48-57 years, while the national median age is 37 years. While we may have a wide variety of amazing and historic architecture, it's not hard to imagine how such a home's systems or appliances would need repair or replacement, perhaps more than once. This is especially evident when you consider that home appliances have an average lifespan of 9 to 15 years.
And what about all those energy dollars spent heating water? The last thing you need during a typical Wisconsin winter is for your water heater to go on the fritz. A new one, especially a gas water heater, could cost you well over $1,000. Not to worry, a Basic Plan from Choice Home Warranty will cover your water heater for any needed repairs, or even a replacement. With what you invest in it, and how much you rely on it, it's best to try avoiding a total breakdown by contacting your Wisconsin home warranty company when you first notice a problem.
With winters as long, snowy and brisk as they are in Wisconsin, you'll certainly want your heating system and ductwork covered as well. The Basic Plan covers these too, so you don't have to worry about going without this critical system with temperatures in the teens or below and snow constantly on the ground. Summers may not be too hot in Wisconsin, but 60 percent of us still have central air conditioning. Upgrade to a Total Plan and this important appliance will also be covered.
In Wisconsin, it's important to keep all of your critical appliances and systems in good working order. With a home warranty plan from Choice Home Warranty, you can do just this. At the first sign of trouble, like your water not heating up like usual, or your furnace making strange noises, just make a service call. In this way, you can get the help you need to protect your critical appliances and systems before they break down.
Why is a Home Warranty Necessary in Wisconsin?
Excessive rainfall, thunderstorms and lightening, extreme cold and winter storms can all threaten your home's systems and appliances. A Wisconsin home warranty can help protect you when covered items break down, even if the damages are due to normal wear and tear.
It's often said that the most used room in a home is its kitchen. Issues with critical kitchen appliances can be more than a hassle, they can bring your household to a virtual standstill. Take the oven for example. So many things can go wrong. You could have a bad bake or broiler element, a bad thermostat or even a bad thermal fuse. Fortunately, the Basic Plan covers not only your oven, but also your range, cooktop, built-in microwave, dishwasher and disposal. Upgrade to a Total Plan and your refrigerator is covered too.
After a long day chucking cow chips in Prairie du Sac, you'll probably want to come home and wash your clothes. A broken-down clothes washer or dryer could really ruin the fun. But the Total Plan covers both critical appliances. Best of all, with the Total Plan, you get all the benefits of the Basic Plan as well.
With all the rain and thunderstorms that Wisconsin experiences, you may be interested in limited roof leak protection, which is offered as an add-on to your Wisconsin home warranty plan. Research shows that about 25 percent of Wisconsin homes have two or more refrigerators and approximately 50 percent maintain stand-alone freezers. These can easily be added on to your home warranty plan in Wisconsin. And, there are several other add-on coverages to choose from, which allow you to craft a home warranty plan that is just right for you.
What Does a Wisconsin Warranty Cover?
| | | |
| --- | --- | --- |
| Covered Items* | Total Plan | Basic Plan |
| Air Conditioning System | | |
| Heating System | | |
| Electrical System | | |
| Plumbing System | | |
| Plumbing Stoppage | | |
| Water Heater | | |
| Whirlpool Bathtub | | |
| Refrigerator | | |
| Oven / Range / Stove | | |
| Cooktop | | |
| Dishwasher | | |
| Built-In Microwave | | |
| Garbage Disposal | | |
| Clothes Washer | | |
| Clothes Dryer | | |
| Ductwork | | |
| Garage Door Opener | | |
| Ceiling and Exhaust Fans | | |
Optional Coverage
| | | |
| --- | --- | --- |
| Pool / Spa | Well Pump | Sump Pump |
| Central Vacuum | Limited Roof Leak | Septic System |
| Second Refrigerator | Stand Alone Freezer | Septic Tank Pumping |
*
Click Here
to view complete limits of liability and any exclusions. CHW offers service contracts which are not warranties. ** See policy for specifics on response times. ***CHW reserves the right to offer cash back in lieu of repair or replacement in the amount of CHW's actual cost (which at times may be less than retail) to repair or replace any covered system, component or appliance.
How does a Wisconsin Home Warranty Work?
Just as soon as you notice a problem, give customer service a call. They will put you in touch with a service professional who can take care of the repairs that you need. All service providers are fully insured, licensed, highly rated, and thoroughly vetted before being sent to your home. Your complete satisfaction with your service experience is our goal.
On the first visit, you will be asked to pay a small service fee. After that, all work on your covered item will be taken care of by your home warranty plan. With a Wisconsin home warranty, you don't have to worry about having your entire savings or emergency account wiped out by a single repair or replacement. All you need to do is keep a modest repair fund on hand to pay for service fees as they may come up.
If your service technician finds that your covered item can't be repaired, it will be replaced under your plan. With Wisconsin homes being so much older than the national median, the value of a home warranty plan is even more vital..
With two plans and assorted add-on protections to choose from, you can tailor a home warranty plan with Choice Home Warranty to meet your needs and lifestyle. If you are looking for a comprehensive home warranty plan in Wisconsin, Choice Home Warranty is an excellent pick.