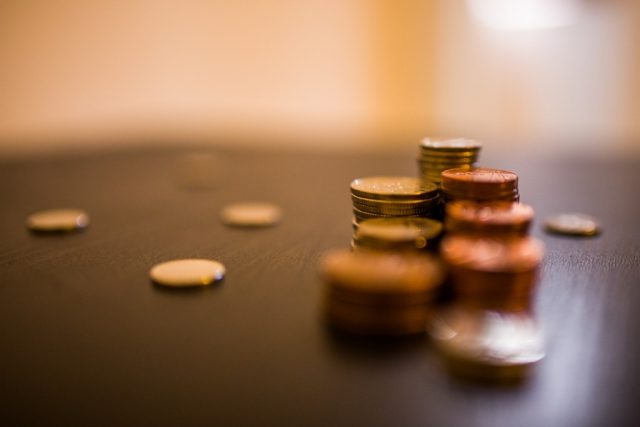 Here at Choice Home Warranty, we've been hearing the question, "Is home warranty worth it?" quite often of late. Perhaps a week doesn't end without several people inquiring on the same. Factually, this is a very valid question to ask.
This is because many homeowners find it difficult to decide if they should pay for their house repairs and replacements themselves or purchase a home warranty. To begin, as a homeowner, there are three ways you can protect yourself after purchasing a house.
How to Protect Yourself When Buying a House
First, as part of the condition of buying the house, consider employing the services of a professional inspector. The expert will ascertain that the house is perfect for occupation, and of satisfactory standards. If the inspection results are not satisfactory, the deal should be off.
Secondly, new homes are likely to come with a warranty period. Actually, some homes come with up to 10 years of warranty. This provides a complete 10-year coverage of the major structural components of the house, including the electrical, mechanical and workmanship. New components that you install probably have their own warranty.
The third option is getting a home warranty. So what is a home warranty?
Home Warranty – What Is It?
Home warranties are not the same as home insurance policies, as many may perceive. That said, a home warranty is a guarantee, promise, and protection provided by one party, preferably a company, to a homeowner.
Whereas both home insurance and home warranties offer coverage and protection against damages to a home or property, they have some variance. Below are some of the specifics as to where these two differ.
A home insurance policy is a liability coverage that protects the homeowner against losses if the house suffers a calamity such as fire, strong and damaging winds, heavy downpour, lightning or theft, but not floods. With this policy, you will take your payout and hire a contractor to undertake the needed repairs.
On the other hand, a home warranty is simply a service contract that binds the hired company to pay for replacing or repairing specific components in your homes such as a furnace, boiler, swimming pool or your HVAC system.
Your annual service fee paid stands for dispatching the contractor – like electrician or plumber, to your house to perform repairs when the problem arises. Note that warranty doesn't foot the bill if a fire or a fierce wind blows off half of your house.
The second difference is that homeowners insurance isn't complementary if you are living in your own house, free from a home loan. However, it is usually necessary if you have an active mortgage. The amount of insurance paid depends on the replacement costs.
Turning to home warranties, this is an optional plan that costs roughly between $350 to $500 annually. The coverage depends on some factors such as where you live, type of warranty chosen and the type of property owned. For instance, prices certainly differ if you live in a single-family house or mega mansion.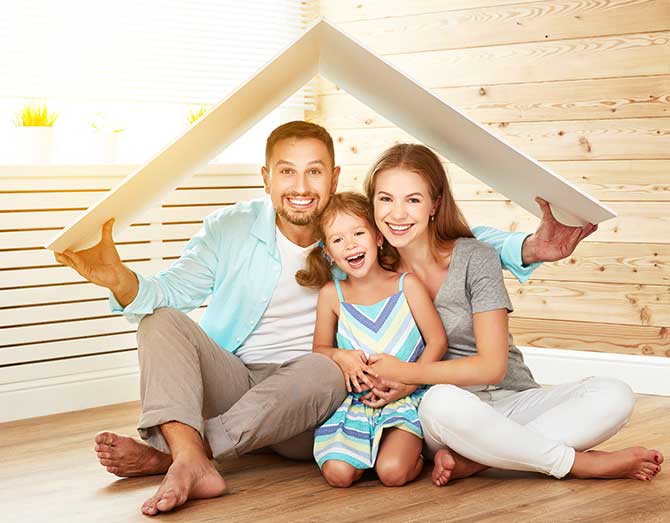 What Does A Home Warranty Cover?
The main point of getting a home warranty is to cover home repairs when the time arises. However, not all home warranties cover your household items. For instance, homeowners with old houses will prefer plans that cover more things compared to a new home.
Those living in new houses may need less cover, as their new items are still under manufacturer's warranty cover. Home warranty contract covers items found in the following four clusters.
Plumbing systems – the plan may cover drainages like stoppages, pipe leaks, diverter, whirlpool motor and pump, sump pumps and toilets.
Electrical systems – most warranties cover wirings, plugs, circuit breakers, ceiling fans, junction boxes, conduit, central vacuum, switches, and panels.
Heating and cooling systems – the warranty may cover primary HVAC systems such as evaporative coils, air handlers, wall air conditioners, ductwork and compressors among others.
Tiers of Warranty Coverage
Just like other numerous warranty service providers, there are three main tiers of coverage provided by Choice Home Warranty. They include:
The basic plan – it covers costs of plumbing systems, dishwashers, exhaust or ceiling fans, oven ranges, garbage disposal, water heaters, built-in microwaves and whirlpool tubs.
The enhanced or total plan that covers dryers, refrigerators, garage door openers and other specifics. It is relatively costlier compared to the basic plan.
The optional warranty coverage that includes pools, spas, sump pump, septic system, standalone freezer, well pump and other items.
Home Warranty Cost
The cost is perhaps a big factor when deciding if taking a home warranty is worth. As mentioned before, basic coverage starts from several hundred dollars. Other service providers charge for service calls with their approximated pricings while others provide for unlimited service calls.
Therefore, to determine if taking a home warranty cover is worth it, begin by evaluating how old your properties, home appliances, and home systems are. If they are still new, be certain that manufacturer's warranty still covers them. You should also evaluate the expected lifespan of the individual items to figure out if the warranty coverage is really essential.
Some companies necessitate that they undertake annual maintenance on the appliances and various covered home systems to keep the warranties valid. Some may inquire on how long you have owned and used them. Nevertheless, you shouldn't expect the company to pay for the annual maintenance cost of these appliances.
You should read the contract carefully, ascertaining that old systems are covered, and with fair terms.
Should You Buy A Home Warranty?
Having discussed on the cost, you are probably wondering if you should buy a home warranty. Worry not, here is the tip. For a newly constructed home, you probably don't need a warranty. As mentioned, new items are protected by manufacturers' warranty. Similarly, all states require that the seller repair the defects in systems, appliances or workmanship before selling the property.
Existing houses may have considerable wear and tear and tend to be equipped with old appliances. In such cases, a home warranty makes lots of sense. However, don't go for a home warranty if you intend to upgrade your appliances to better models. This is because the policy coverage isn't within this reach.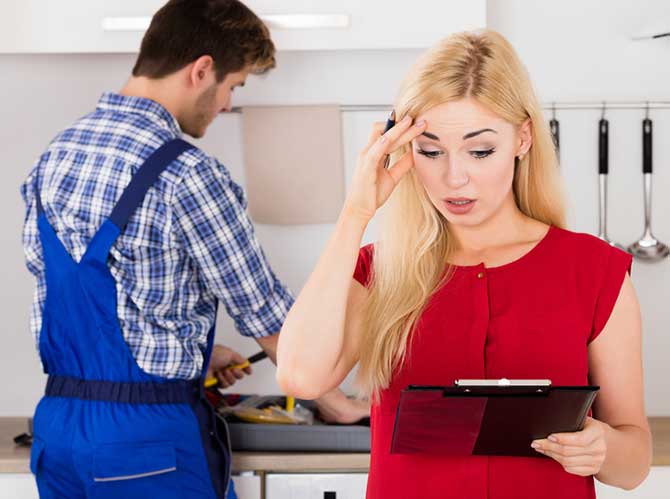 Why Home Warranties Work
They protect against expensive repairs
At times, warranties are just necessary for covering overpriced repairs. In such cases, the cost of the home warranty may be far less than what is paid for the repair or replacement of the appliance. A good example being the replacement of a central A/C unit that costs roughly $5,200. This makes the $500 annual payment seem like a bargain.

Also, if you lie in a house with old appliances on the verge of collapsing or breaking, paying for the warranty is prudent, just in case it breaks. However, a home warranty is not just for recurring costs, especially on old appliances. Homeowners who want to populate their house with pricey and sophisticated equipment may consider having this cover prudent.

It saves you time
If you are a hands-on type of person with no or minimal time to find a repair expert, having a home warranty coverage saves you the hassle of finding the best experts. With a warranty, you simply need to call the providers, and they will take care of the rest. They will send the right person to your home right away.

It incentivizes home buyers
Even if you were to buy a house, one that comes with a basic home warranty would be your priority. Having a warranty may be a source of attraction to prospective homebuyers, especially those on a budget eyeing for a property with uncertain repair or maintenance history.

Such buyers will take advantage of such a plan, bearing in mind that it is free of charge. Those eyeing old houses will also prefer a warranty as it brings peace of mind to their investment.
Things to Pay Attention to with Home Warranties
Additional fees can add up
Many people don't know that the annual cost of their home warranty isn't where the expenses end. With many of our competitors, there are additional deductibles, service and diagnostic fees. This extends the costs beyond client's initial annual fees. At CHW, you simply pay for your home warranty's cost and the service call when a technician is dispatched.

However, with Choice Home Warranty's Total Plan, you can rest assured you'll be covered for various different repairs, such as heating systems, AC's, washers, dryers, your fridge, and many other major appliances.

Warranty may not cover everything
Your home warranty may not cover everything, and this might be the repair you needed the most. Many warranty service providers don't cover repairs such as leaky windows, roof, chimney problems or basement moisture issues. For instance, if overgrown tree roots have ruined your underground plumbing, a warranty may not fix it.

Similarly, home warranty companies often refuse to fix existing and pre-installed items that have not been properly maintained or improperly installed.

Limited access to service providers
Home warranty companies often dispatch their personnel to handle your repairs. Therefore, you may have to stick with the contractor sent even if you are not happy with their services.

Whereas it is convenient that you are saved from hunting down the right man for your repair, for instance, a plumber, you will have to deal with the one hired by the company. Luckily for you, Choice Home Warranty only employs in-house technicians who are true professionals.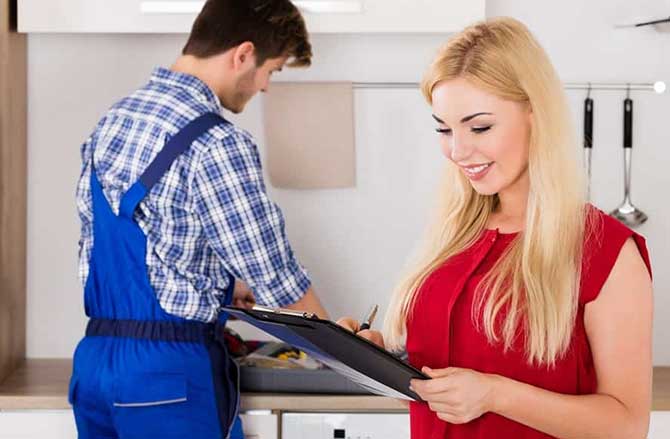 Other Things You Can Do After Buying a Home Warranty
Home warranties are relatively affordable. It can be a life saver when you really need it. We have found more ways and tips for you to save money when purchasing home warranty.
Consider the following alternatives of saving money for anticipated home repair costs:
Emphasize your savings – in this case, prioritize your savings as emergency funds. You might consider opening a dedicated and high-interest account for specifically keeping funds for appliance repair and purchase.
Attention to the fine print – if you intend to buy a house with a warranty, or considering one of your own, read keenly and pay great attention to the fine print. Be keen on what the warranty covers and what is excluded. Check if the contract has some additional hidden charges, deductible fees or other costs. Above all, search the warranty company for reviews and feedbacks from their previous clients. Avoid companies with negative reviews.
Take advantage of built-in savings – at times, you might need some new set of appliances, but that does not imply that you pay them in full price. Search for discounts, rebates and other offers available. For instance, there could be an outgoing fridge model being sold at an amazingly discounted price.
Final Thoughts
Having a home warranty provides some piece of mind that your home's important systems are covered. The company will provide priceless support for both repairs and replacements. They cover your systems and appliances from the effects of everyday wear and tear.
From the statements and facts outlined above, you can judge for yourself if having a home warranty is worth the cost. Nonetheless, consider choosing the best company if you decide to go for these services.