Apartment dwellers have their work cut out for them when it comes to decorating. Small spaces don't offer a lot of room to spread out with design, and renting means that you're limited in the changes you can make to your living area. But that doesn't mean apartment decor has to be boring, and these apartment decorating blogs prove it.
We've highlighted 10 of the best apartment decorating blogs that have great photos, design inspiration, and DIY craft ideas for making any small rental space feel like your very own home.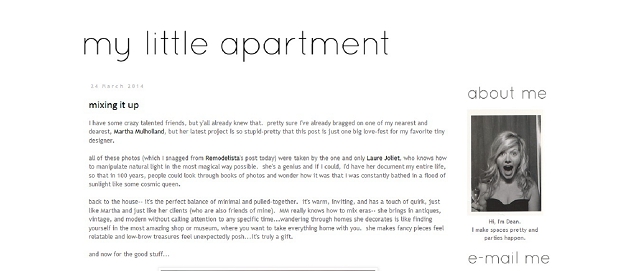 Dean shares the best of design blogs for small spaces. Follow the My Little Apartment blog to discover apartment decorating ideas, interesting pieces, and great ideas for design when you're short on space.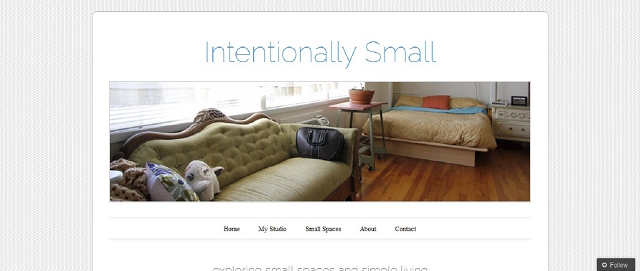 Intentionally Small explores small spaces and simple living. The blogger lives in a 306 square foot studio apartment. On the blog, you'll find tours of inspirational small spaces, ideas for simple living, and other great resources for apartment decorating and design.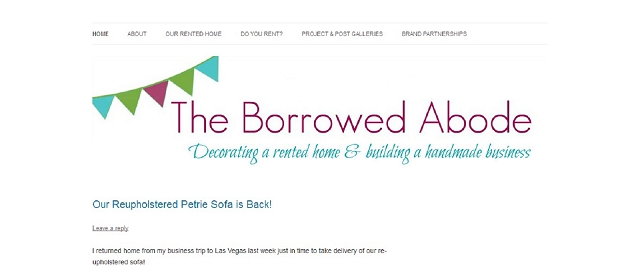 Written for renters of all types, The Borrowed Abode has tips for decorating your apartment home, even if you don't own it. On this blog, you'll learn about renter-friendly decorating projects, as well as thrifty organizing solutions.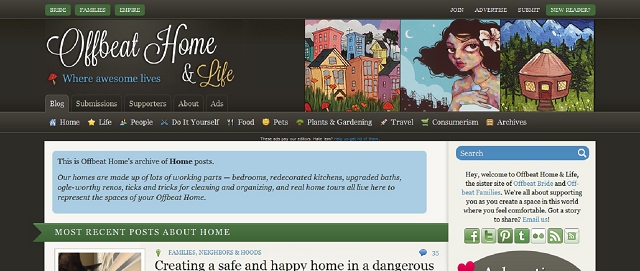 If you're looking for out-of-the-box thinking in home decor, look no further than Offbeat Home & Life. This community regularly has great ideas for storage, decor, and fun design that you just won't see anywhere else. It's a great source for creative living ideas in small spaces and beyond.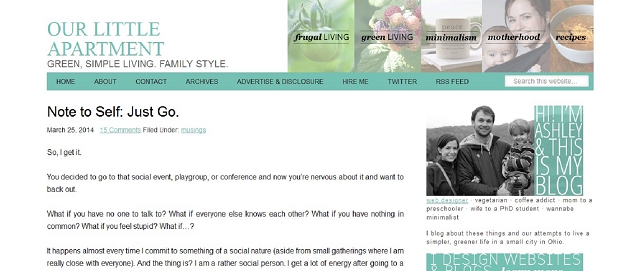 Check out Our Little Apartment for posts on decorating a small apartment space, as well as decluttering and minimalism. The blog also shares tips and inspiration for frugal and green apartment living.
6. Apartment Diet: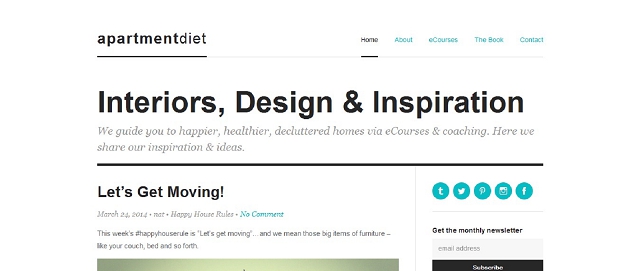 Apartment Diet takes an educational approach to apartment design, offering eCourses and coaching to blog readers looking for apartment interiors inspiration. Follow a diet of de-cluttering, and adopt a healthy living plan for your apartment with this blog.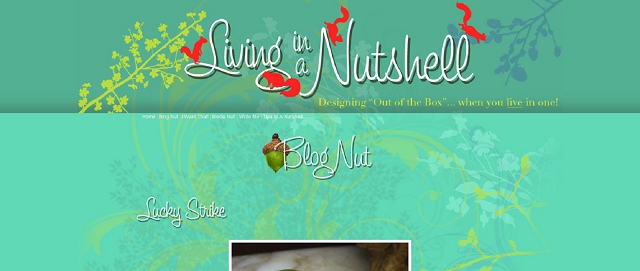 Follow Living in a Nutshell to learn about decorating small spaces, cheap and chic DIY, and living in an apartment. The blog regularly features interesting crafts and ideas that are perfect for small space living.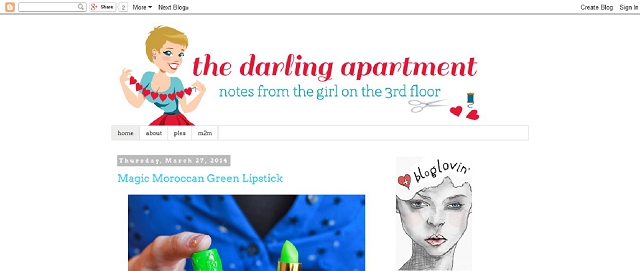 Follow along as this blogger upcycles, decorates, and bakes a whole lot of pies in her third floor apartment.
9. Shoebox Dwelling: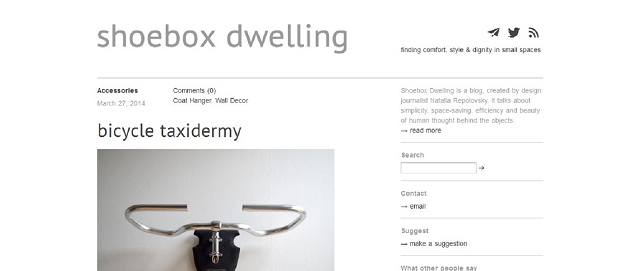 Living in a shoebox doesn't have to be unpleasant. Find out how to live comfortably, with dignity, and in style in a small space on Shoebox Dwelling. This blog regularly features apartment tours, small space decor ideas, and space saving design.
10. My First Apartment: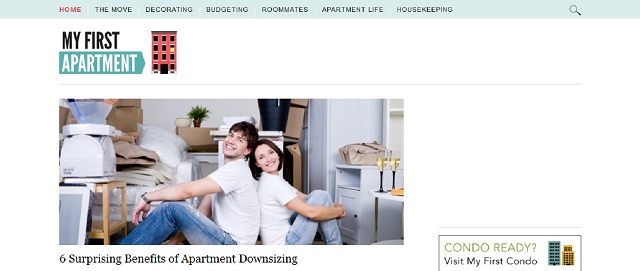 Turn to this resource blog for a constant source of decorating ideas and tips for apartment living. Find out how to use double duty furnishing that help you make the most of a small space, brighten up your apartment, and choose colors that will breathe life into any small living area.