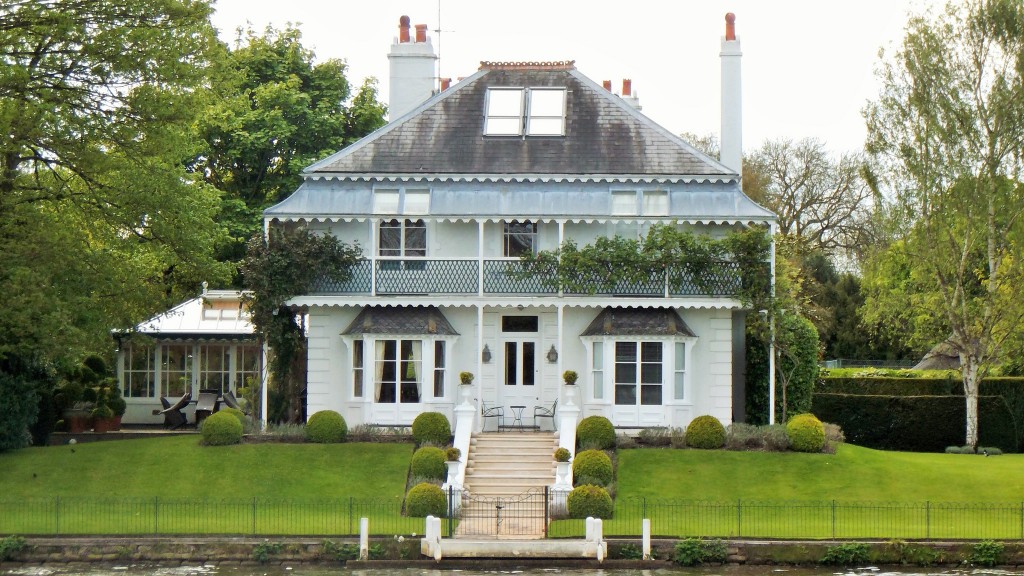 Staging your home is an important part of the selling process. You want to make your home look as appealing as possible for potential buyers. Staging your home effectively will make buyers feel comfortable in your home and help them imagine what it might be like to live there. This is a powerful way to attract more buyers and offers and even sell your home for more money.
Of course, staging doesn't always come cheap. Updates, repairs, even new furniture and accents can really add up and eat into the profits of your home sale. And while investing in staging often pays off, it's not always something sellers want to spend a lot of money on.
The good news is that staging doesn't have to be expensive. Some of the most important staging tasks, like clearing out clutter and deep cleaning your home, cost practically nothing but your time. Others, like removing odors and making your front lawn tidy are extremely low cost.
Read on to discover 14 essential tips for staging your home on a budget. We've included important details and expert recommended tips that will help you make your home look its best when you put it up for sale.
Clear Away the Clutter
The first step in staging a home is taking away anything that might distract a potential buyer from the features of your home. "The whole idea is to create an environment that potential home buyers can envision themselves living in," says USRealty.com president Colby Sambrotto. "This will help create a neutral canvas for potential homebuyers.
Sambrotto recommends streamlining every room, but stop short of removing all evidence of life. You should declutter your home of clunky, oversized furniture and remove excess personal items. These include family photos and knickknacks. It's especially important to remove outdated decor that may be a major turnoff for buyers, including silk flowers, drapes or curtains, and holiday decorations. All of these items can be stored offsite or disposed of.
It's also a good idea to make kitchen drawers, cabinets, and closets throughout the home neat and tidy, says Sambrotto. Potential buyers will want to open them and you'll want to be sure that you're showing off all of your home's storage space. They should only be about half full or less to give the impression that there's more storage space.
You should also pay careful attention to built in bookshelves. Buyers love them, but not if they're too cluttered for them to imagine filling the bookshelves with their own photos, books, and knickknacks. Clear them out to show off the furniture instead of your belongings.
Clean Up
It sounds like a no brainer, but you'll need to remember to deep clean your home and remember important cleaning details before taking photographs or scheduling showings.
John Horner, owner and founder of Central Ohio Home Buyer reminds sellers to clean linens and carpets. Remember to put dirty towels from the bathroom in the washer and use a scrub brush for carpet stains. It will make your house look a lot better than you might think, says Horner.
Pay special attention to your kitchen and bathrooms, as buyers will immediately notice if they're dirty. Clean dirty counter tops and walls and consider giving these rooms a fresh coat of paint.
Focus on the Front Door
Think of the front door and foyer area of your home. Is it welcoming and inviting? You should take special care to clear this space of clutter like keys, key holders, coat racks, and mail areas. In their place, add appealing items like art, a mirror, or flowers.
Make Your Home Smell Great
Every home has its own odors and smells. And while some of them can be pleasant, others may be a turn off. Avoid scaring buyers away with odors. Be careful about what you cook before showings and do your best to remove any pet odors. Invest in flowers, candles, and air fresheners, and of course, give your home a thorough cleaning before every showing.
Think About How Your Home Will Appear in Photos
Today, first impressions are made online as potential buyers view photos of homes for sale. You'll have to wow buyers with photos before they even walk in the door, or they may not be interested enough to see your house in person. Think carefully about how your home will look in the photos posted with your listing. "What looks best on camera might not be what works and looks best in real life," warns Sambrotto
Sambrotto recommends creating showcases and focal points that will draw attention to the best features of your home. "It's better to showcase an intimate arrangement of furniture than to keep a room crowded," says Sambrotto. "Create a focal point of a key feature in each room such as a window with a pretty view, built in shelves or a fire place. This will draw visitors' eyes to the features by grouping color and light in a pathway to the feature."
Get Great Listing Photos
Many sellers decide to use a professional real estate photographer to take listing photos. This is a good idea, as professionals understand how to capture images of your home that are not just high quality, but capture it in the best light, angles, and more. If you decide not to use a professional photographer for listing photos, keep in mind that your home will be competing with professionally photographed homes. That means you and your Realtor will need to create professional quality photos to advertise your home.
Sambrotto recommends taking photos on a bright, sunny day. This will show potential buyers your home in the best and most welcoming light. He encourages sellers to take photos from several angles in each room, giving people a good sense of the flow of your home.
John Bodrozic, cofounder of HomeZada encourages home owners to take close up photos of important features. He says you should include close up photos of appliances, counter tops, cabinets, floors, plumbing fixtures, and more. This helps buyers better visualize the home before they visit. They are also good for reviewing after a showing to compare your home to any other ones they've seen.
Improve Your Curb Appeal
The outside of your home is the first thing a potential buyer sees, whether they're looking at the first photo of your home in a listing or driving by for a showing. You'll need to demonstrate your home's curb appeal to get their attention and make them interested in seeing what's inside.
Curb appeal is one of the most budget friendly staging tasks. You'll need to tidy up your yard, trim bushes and trees, and mow the lawn, says Sambrotto. It's also a good idea to clean all surfaces you touch and consider adding a pop of color with flowers.
Make any repairs necessary including fixing loose steps or shaky porch railings. And of course, make sure your doorbell works. Take things a step further and touch up peeling paint on windows and doors and be sure to polish any metal surfaces, such as your door knob.
Paint Your Walls
Nothing makes a difference in your home faster or cheaper than a can of paint. Sambrotto encourages sellers to paint walls in a neutral or muted version of vibrant colors. With this approach, you can preserve a version of your color scheme and avoid spending money on new accessories, furniture, or upholstery, while at the same time enhancing the visual flow from one room to the next.
Find Affordable Sources for Furniture and Accents
If your home needs help staging with furniture and accents, the cost can really add up. But Doreen Dilger, owner of PINC Management, has plenty of ideas for affordably sourcing items you can use for staging.
"Shop at tag sales, consignment shops and places going out of business," encourages Dilger. She also recommends shopping at discount stores and their clearance areas. Remember to get a list of what items are sold during peak months and plan ahead. You can start well ahead of your home sale and plan future staging as you save money.
Another low cost source Dilger recommends: storage unit facilities. "Sometimes they have people who are throwing stuff away or haven't paid their bill and need to get rid of their stuff," she says.
As staging is temporary, many home owners are hesitant to invest in furniture and other items they may only use for a few weeks or months. Dilger says it's a good idea to contact rental places and see if you can get a multi use discount. If you have a relationship with an owner you can go further with staging for less. She also recommends that you contact people in your area that live somewhere else for 6 months out of the year. Some people are willing to let you borrow their things while they are away.
Make Strategic Upgrades
If you're planning on making some updates to your home, consider your budget and focus on the areas where you'll have the most impact. An updated kitchen, followed by bathrooms, will have the most impact on wowing potential buyers. You'll also get the best return on your remodeling investment. Remember: an update can be something as low cost as painting your cabinets. You can also simply paint over dated tile rather than replacing it.
Light it Up
Good lighting can make all the difference in how your home looks. Bright and beautiful is what buyers are looking for, so be sure to open up the blinds or curtains, cut trees and bushes away from windows, and switch out existing light bulbs for brighter ones. They will make your home look bigger and brighter.
Showcase Dining Areas
Help buyers imagine having dinner in your home. Set your dinner table and all of the other tables or bars in your home. Add chairs to a bar or eat in kitchen. It's also a good idea to remove any leaves you may have in your dining room to make the table as small as possible. A smaller table will make your dining room look bigger.
Update Your Fireplace
Many fireplaces look dated and can be a turnoff. You can update your brick with paint and use heat resistant spray paint to give your screen a facelift.
Rethink Room Usage
Know your buyers and consider how they're likely to want to use a room. A home gym or office may be perfect for your needs, but buyers may just want another bedroom. Think about your neighborhood and what potential buyers want and stage each room in your home accordingly.