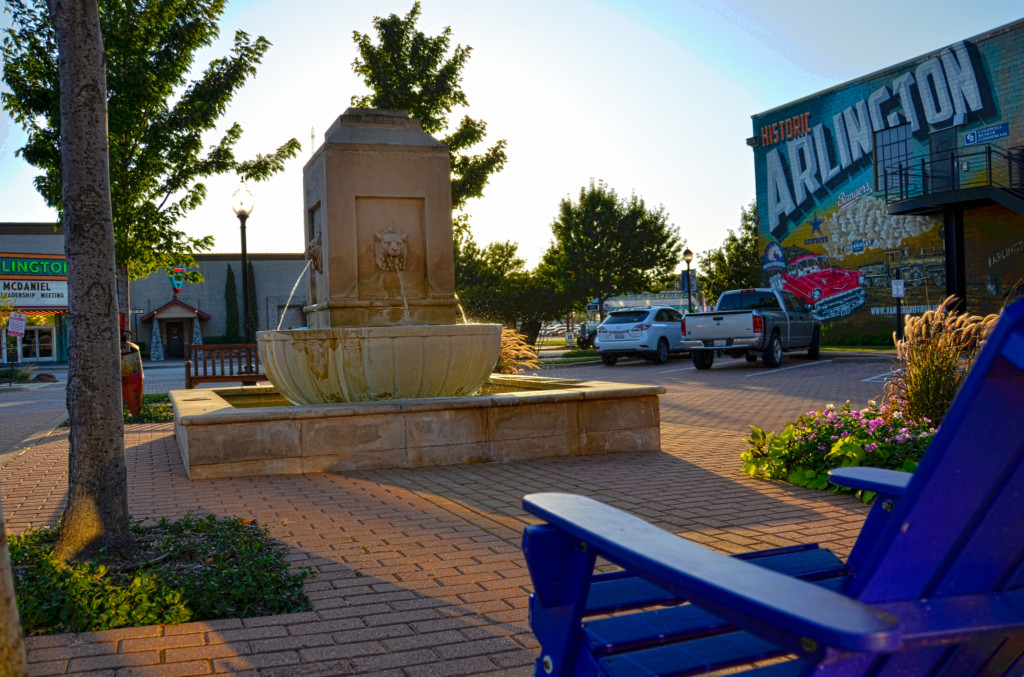 Part of the Dallas/Fort Worth metroplex, Arlington is a thriving city with a hot real estate market. The seventh most populous city in the state of Texas, and the third most populous in the metroplex, Arlington has a population of nearly 380,000 and growing.
Arlington is known for its recreation and attractions, with AT&T Stadium, Globe Life Park, Six Flags Over Texas, and Lake Arlington. The city is also home to the University of Texas at Arlington, the General Motors Arlington assembly plant, and American Mensa.
As a principal city in Texas, Arlington offers excellent quality of living and culture. Arts and entertainment are alive in Arlington with the Arlington Museum of Art, Theater Arlington, and the Levitt Pavilion Arlington. Arlington also has major educational institutions including the University of Texas at Arlington and branches of Kaplan College and the University of Phoenix.
Arlington has been nationally recognized as an excellent place to live. It has been named one of the best places to live, one of the 10 most affordable cities, and one of the best cities to live in for first time home owners. Arlington has also been named the best big city in the South and the best city to live in America by Niche.com.
Arlington has a lot to offer residents. It has a mix of Texas' low cost of living and the amenities of a big city. Paired with high home values, low unemployment levels, and excellent education, family life, outdoor activities, and diversity, Arlington is clearly one of America's most enticing places to live.
The allure of Arlington has not escaped the attention of home buyers. Real estate markets throughout the Dallas/Fort Worth metroplex are hot, with tight inventories and aggressive buying. Arlington's market is no exception, as buyers are quickly securing home purchases and increasing home values. Median home sale prices in Arlington jumped 17 percent last year — and overall, North Texas home values have surged more than 40 percent in the last four years.
With Arlington's competitive market, buyers and sellers alike need the help of an experienced, knowledgeable real estate professional. Experienced Realtors have the skills, connections, and know how to help clients navigate what can be a tricky and sometimes even frustrating market. Using a trusted and proven real estate agent, you can rest easy knowing that you can act quickly to meet your real estate goals and maximize your position whether you're buying or selling in Arlington.
We've listed the 15 best real estate agents serving Arlington today. With proven experience, excellent reputations, and a history of great results, the real estate agents on our list can be trusted to help you with your next real estate transaction in Arlington.
All of the Arlington real estate agents on our list offer excellent service, so they aren't listed in any particular order. But we do want to know which one you think is the best. That's why we've included a poll to collect votes. Please vote in our poll at the end of this article to let us know which one of Arlington's best real estate agents you think is the very best. Our poll will close in 30 days, so be sure to share your vote right away.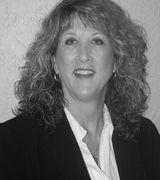 Vicki Sims English
Vicki Sims English is a professional Realtor and owner of English Realty in Arlington. She has been selling residential properties for more than 25 years. Her specialties include work as a buyer's agent and listing agent as well as relocations and commercial real estate. English's experience includes buyer/seller representations and residential investment. She has been recognized for her excellence in real estate sales, earning D Magazine's prestigious Best Realtor Award. English is also active in the community, serving the Arlington Sister Cities organization. Clients of English say she is highly professional and a true master of real estate. They appreciate her honest, helpful advice and service as well as her ethics and knowledge in real estate. English's superior service is so valued that clients often return to her to buy and sell subsequent homes — she has even served multiple generations of families in Texas as they meet and exceed their goals in real estate.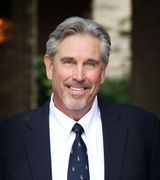 Donnie Keller
Donnie Keller is a real estate professional and head coach of The Reata Realty Group in Fort Worth. He more than 21 years of experience in real estate and has been a broker since 2000. A resident of Fort Worth since 1998, he knows the metroplex well and is highly knowledgeable in Arlington real estate. Reata Realty Group, Keller's real estate firm, is a customer centric company dedicated to giving their clients the best in real estate service. Clients say Keller and his team are consummate professionals, making their experience smooth and painless. They notice how well Keller and his team know the metroplex, offering helpful information on schools, neighborhoods, and long term investments. And they value his knowledge of the home buying process. Clients find Keller and his team to be responsive, helpful, and well connected with professionals including inspectors, loan officers, and contractors who support clients throughout the sales process.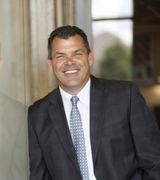 Bill Nelson
Bill Nelson is team leader of Team Nelson with Your Home Free in Highland Village. He has more than 31 years of experience in real estate and is in the top 1 percent of real estate agents nationwide. Nelson specializes as a buyer's agent and listing agent with interests in relocation. He offers flexible commission rates starting at 0 percent and promises to sell your home for free if you buy a house through him. Nelson and his team are prepared to help clients throughout the metroplex with real estate needs ranging from first time home buyers to investment properties, farm and ranch properties, and investments. They help clients find great schools and neighborhoods and even work through short sales and foreclosures. Clients say Nelson and his team work hard for them, always delivering great results with personal and responsive service. They feel well informed throughout the process and supported every step of the way. Clients particularly enjoy the courteous and professional representation offered by Nelson and his team.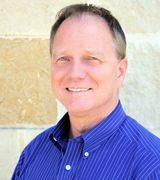 Rob Sandefur
Rob Sandefur is a Realtor with Atrium Realty Group in Grapevine. He has more than 17 years of experience in real estate and specializes as a buyer's agent and listing agent. His expertise includes negotiations, new home building, marketing homes for sale and finding clients the home of their dreams. Sandefur delivers superior customer service and results as he facilitates transactions from start to closing. Clients put their faith in Sandefur and trust him to advice them as they get the best results in both buying and selling real estate. They appreciate his integrity as well as his professional, kind, and patient manner. His clients say he always answers their questions quickly and takes care of their needs right away. They feel supported every step of the way and know that he will always be there to help them through all of their real estate needs with the highest level of professionalism.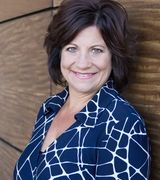 Monica Wofford
Monica Wofford is the owner and broker of Wofford Realty in North Richland Hills. She has more than 10 years of experience in real estate. Wofford is a buyer's agent and listing agent with specializations in relocation and commercial real estate. She serves all clients from first time home buyers to experienced sellers. Knowledgeable in the communities of Dallas/Fort Worth, Wofford is always ready to help her clients find the right home for their needs. With her years of experience and exceptional knowledge, Wofford acts as a trusted partner and friend throughout the real estate process. She is always committed to making sure the process is smooth and memorable for every client. Clients say it's an absolute pleasure to work with Wofford and say that she stands out among other Realtors in the area. They find her to be professional, responsive, and honest as she listens to their needs and concerns and takes care of necessities. Clients are impressed by her patience, care, and professionalism throughout the real estate process.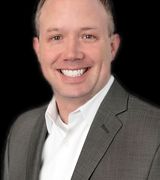 Adam Noss
Adam Noss is a real estate agent serving the Dallas/Fort Worth area. Based in Arlington, he specializes as a buyer's agent and listing agent with particular interests in relocation and consulting. Noss takes pride in working hard to help buyers and sellers get the best deal possible. He serves all clients including first time home buyers, investors, and seasoned home buyers. He is dedicated to going the extra mile to go to bat for his clients, especially in Arlington's hot market. With his expertise and strong negotiating skills, clients are always in good hands with Noss. Clients of Noss say he is very professional and takes care to make the buying and selling process convenient for them. They appreciate his excellent communication skills, particularly the way he returns emails and texts right away. With his pleasant service, excellent follow up, and information to answer all questions, clients are always happy to have Noss by their side as they are buying or selling homes. Often, clients of Noss plan to return to him for subsequent transactions.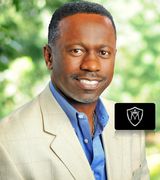 Johnnie Morine
Johnnie Morine is owner of The Morine Group, a premier real estate brokerage in Fort Worth. Morine and his team represent buyers and sellers in the Dallas and Fort Worth areas and other areas in Texas. They provide clients with all of the resources needed to buy or sell real estate. A resident of Tarrant County for more than 33 years, Morine has an excellent understanding of the local real estate market. He knows property values and delivers excellence in the principles of negotiating, giving clients a smooth transaction every single time. Morine is known for his unparalleled business track record, honesty, and high ethical standards. And he does everything in his power to ensure his clients' success. Morine loves to make his clients happy and make their lives better. It's his goal to solve real estate problems as he provides his clients with new lives, luxury, and opportunities in real estate whether they're downsizing or trading up. Clients rave about Morine and his service and say he does a great job for them. They love how he stays positive and optimistic throughout the entire process — even when they aren't. Delivering excellent results, clients say Morine helps them get through all the steps they need to buy their dream home. Morine answers all of their questions, provides excellent advice, and does it all with patience and a sense of humor. And they say he always has their best interests at heart, advising them to make the best decisions even when alternatives might be more advantageous for him. For every client, Morine delivers an easy and stress free experience that they appreciate.
Amanda Thomas
Amanda Thomas is a broker with Providence Group Realty in Plano. She specializes as a buyer's agent and listing agent with interests in relocations and foreclosures. Thomas is dedicated and passionate about quality service with timely, reliable service and accountability as well as enthusiasm. Her clients get the information they need to make smart real estate decisions in any market. A native Texan, Thomas has superior knowledge of the local market and the real estate climate. She has an MBA in marketing and an extensive corporate business background. Thomas has local experience, established relationships, and unique industry resources that offer an excellent advantage to her clients. Thomas holds a number of real estate designations, including Seniors Real Estate Specialist, Broker Price Opinion Resource, and Master Certified Negotiation Expert. She is also conversant in Spanish, supporting clients with bilingual service. Thomas is advice in community affairs as well as public schools. Clients say they love their experience with Thomas. They report an amazing service as Thomas helps them find or sell homes. They feel she understands their needs and works hard to find them the right solution for their situation. Her clients say she is patient, knowledgeable, and understands their vision, needs, and wants.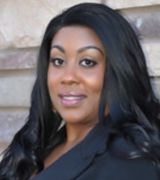 Paulita Gordon
Paulita Gordon is a real estate agent with Teacher Home Buyer Real Estate in Fort Worth. Since 2001, she has served clients as a buyer's agent and community pillar specializing in relocations and consulting. With a number of certifications, Gordon is an Accredited Buyers Representative and Military Relocation Professional. Gordon has a background in teaching and a passion for supporting the community. Gordon loves to help her clients find their dream home and finds it extremely rewarding to be a part of the process. She serves clients as they purchase land, home, condos, even vacation properties and rentals in the Arlington and greater metroplex area. And she is committed to being the best Realtor in the business, giving her clients the customer service they deserve and putting their needs and wants first. Clients say Gordon is very professional and knowledgeable about the area. They feel very comfortable with her and appreciate her extensive knowledge of lending agencies and programs. Gordon's clients say she has a great personality and extremely helpful service. They particularly appreciate that they make the process of buying a home as worry free as possible — and a pleasure from start to finish. Her clients are impressed by her commitment to their needs, working tirelessly to help them reach their goals in real estate.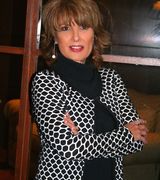 Carolyn McNabb
Carolyn McNabb is a real estate professional in Arlington. She has more than 17 years of experience as a buyer's agent and listing agent, serving her clients as they purchase or sell single family homes in Arlington and surrounding areas. McNabb is a long time resident of Arlington and has an in depth knowledge of the area. With honesty, integrity, and a true interest in the needs of her clients, McNabb delivers superior service and maintains excellent client relationships. She has worked on referral for the last 12 years. McNabb loves people and enjoys helping her clients get what they want in real estate. Clients say McNabb is absolutely the best. They say she knows the market and will do anything necessary to help them meet their goals in real estate. They're impressed by her speed, knowledge of the market, and ability to expertly negotiate to get them what they want. McNabb's clients believe she is the best because she is professional and always willing to go the extra mile for them. They enjoy working with her and appreciate that she goes out of her way to get the job done quickly for them with responsive and supportive service.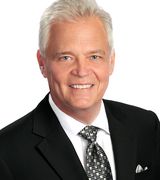 Paul Reitz
Paul Reitz is a real estate broker with EXIT Realty Elite in Southlake. He has more than 34 years of experience in real estate with extensive experience in commercial and residential real estate. He has served clients not just in the Dallas/Fort Worth area, but internationally in Europe, Latin America, and Canada. In his decades long career, Reitz has completed more than $1 billion in real estate brokerage, financing, and development transactions. He holds real estate designations including Certified Commercial Investment Member and membership in the Society of Industrial and Office Realtors. Reitz has also been a featured speaker and panelist at major real estate conferences. He is a member of the National Association of Realtors, Texas Association of Realtors, MetroTex Association of Realtors, and the NTREIS Multiple Listing Service. Clients of Reitz say he has exceeded their expectations. They find him to be extremely knowledgeable and helpful throughout the process, offering spot on advice, support, and negotiation. His clients say he is professional, always available, and keeps them informed every step of the way. They appreciate his attentiveness, commitment to making them feel comfortable, and his honesty as he helps them find the right home.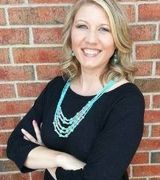 Jenna Whitehead
Jenna Whitehead is a real estate agent with Bancroft Realty in Grand Prairie. She specializes as a buyer's agent and listing agent. A North Texas native, Whitehead was born and raised in the Dallas/Fort Worth metroplex and believes there's no better place to live and raise a family. Whitehead loves helping her clients find homes that exceed their expectations and serving them as they sell homes and move forward with a new phase in life. She is particularly passionate about helping her clients make sense of the process as she gets deals done and is supportive to her clients as they buy and sell real estate at a fast pace. Whitehead's clients say she delivers expedient and excellent service with helpful ideas. They find her to be quick with taking care of their needs and say she makes the whole process easy and free of complications. Whitehead is the perfect match for her clients as she lives in the local area, has experience and understanding in the market, and is willing to go the extra mile to take care of their needs. They say she delivers exceptional guidance throughout the process with dedicated, fast, and professional service.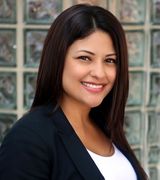 Lucy Knox
Lucy Knox is the broker and owner of FloraVista Realty in Arlington. She has more than 12 years of experience and specializes as a buyer's agent and listing agent. FloraVista Realty is a boutique brokerage focusing on delivering quality personal and professional real estate experiences for every client. Knox specializes in home sales in Arlington, Grand Prairie, Fort Worth, and Dallas. Her interests lie in acquisition, management, and disposition of single family rental homes. She has excellent industry experience and knowledge of the area and is skilled in developing supportive relationships with her clients. She works to unerstand their goals and is committed to helping them achieve results. With an honest and steadfast approach, Knox gives her clients a positive experience. With a variety of real estate certifications, Knox is an Accredited Buyer's Representative, Graduate Realtor Institute, Broker/Owner, and Seller Representative Specialist. She is ranked in the top 5 percent of agents in Dallas for successfully selling homes and in the top 15 percent of agents who sell homes fast. Clients say Knox is a pleasure to work with and that she has made their home search and buying experience seamless. With Knox's superior knowledge of the Arlington area as well as her advice, they are able to find what they're looking for quickly. They appreciate that she makes everything simple and easy while also taking the time to help them understand the process. Clients value her excellent advice, service, and patience.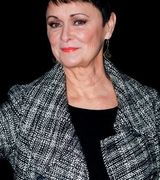 Robyn Bullard
Robyn Bullard is the owner of Red Phone Real Estate in Dallas. She has worked in Texas real estate for more than 38 years and has been a broker since 2010. Bullard specializes in condos in the Dallas area and has experience in development, design, building, construction, management, and interior design. She lives her job and is passionate about meeting new clients, helping them feel confident in their decisions, and navigating the steps of Texas real estate. Bullard is committed to helping her clients feel less stressed in real estate whether they're buying or selling. She knows the market and is ready to help every client succeed even in Arlington's right real estate climate. Bullard is committed to helping her clients negotiate the best purchase or sale of their home. Clients say Bullard does what other agents can't, helping them solve problems in real estate and making their dreams come true. They say she consistently goes above and beyond her duties to take care of them and make sure every crisis is averted. They find her to be extremely efficient, aggressive, friendly, knowledgeable, and hard working. With top notch skills and service, clients of Bullard feel supported and informed through every step of the process from searching to offers, inspection, and closing.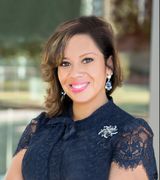 Tracy Picou
Tracy Picou is a residential real estate broker with AmeriTexans Realty in Arlington. She has more than 12 years of experience as a buyer's agent and listing agent with interests in short sales and consulting. Picou is committed to serving her clients as they buy and sell homes throughout the Arlington area. Her professional credentials include Licensed TX Real Estate Broker/Agent, Accredited Buyer's Representative, Broker's Price Opinion Resource, Graduate of Realtor Institute, Short Sales and Foreclosure Resource, Certified Investor Agent Specialist, Certified Distressed Property Expert, Certified Condominium Specialist, and Seller Representative Specialist. Picou's clients say her expertise and help are second to none. They love that she helps with all of their needs and delivers on her promises, even when facing difficulties and challenges. With her well organized support and excellent service, Picou's clients enjoy positive results in real estate. Every step of the way, they feel well informed and appreciate her willingness to go out of her way. Picou delivers the best experience possible to first time home buyers and experienced home owners alike.