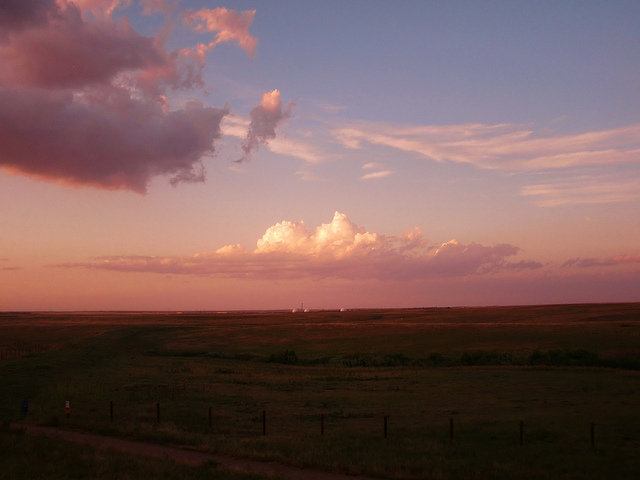 A suburb of Denver, Aurora, Colorado is one of the principal cities in the Denver-Aurora-Lakewood metro area. With more than 325,000 residents, Aurora is the third most populous city in Colorado. The city has historically been a center for military with Fitzsimmons Army Hospital and Lowry Air Force Base. That tradition continues with Buckley Air Force Base. Aurora has expanded into a medical center as well with the Anschutz Medical Campus, University of Colorado Hospital, and The Children's Hospital.
Aurora is an attractive city for residents, offering the amenities of Denver with a suburban setting and excellent health care opportunities. The city is also home to more than 100 parks and more than 6,000 acres of open space and natural areas. Excellent employment opportunities are available with the air force base and medical facilities as well as high tech companies.
Aurora has significant cultural and historical features. There are many historic sites and landmarks, 26 altogether. These include the Aurora Fox Theatre & Arts Center, DeLaney Round Barn of 1902, and the Victorian style Centennial House of 1890. The Aurora Cultural Arts District along East Colfax Avenue is home to the Aurora Fox Arts Center, ACAD Studios & Gallery, 5280 Artists Coop, and many more. Aurora also has its own symphony orchestra.
Aurora is known for its cultural food, relaxing atmosphere, and outdoor recreation. Cherry Creek State Park is located in Aurora, offering 3,346 acres of recreation including a marina and yacht club, swim beach, multi use trails, camping, radio controlled aircraft, and even an outdoor shooting range.
Aurora has been nationally recognized as a great place to live. It's been noted as one of the best large cities to live in, one of the best places to retire, one of the best Colorado cities for families, and the best city in the United States for working women.
Like Denver, Aurora's real estate market is extremely tight. Bidding wars are common in the area and many home buyers have to offer more than list price to snag the property they really want. Aurora is especially in demand, offering an excellent suburban lifestyle with good schools, more space, and community.
In Aurora's intense real estate market, a helpful, experienced real estate agent is a must. Buyers especially need the support of a great Realtor who can help them find the right home at the right price and gain an edge on other buyers. Sellers benefit from great agents as they maximize their home's selling price and get their homes off the market quickly. If you're investing in Aurora, a qualified real estate agent can help you maximize your real estate investment.
Our list features the 15 best real estate agents in Aurora. The agents on our list are experienced, reputable, and are trusted in the community to deliver great service and results for every client. With a long history of success in Aurora real estate, they have many satisfied clients.
Any one of the real estate agents on our list would make a great choice for your Aurora real estate needs, so they are listed without any ranking order. But we'd still like to know which one you think is the best. Please vote in our poll at the end of this article to tell us which of Aurora's leading real estate agents you think is the best. Don't wait to vote, as the poll will close in 30 days!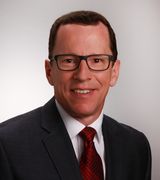 Tom Gross
Tom Gross is the team leader of the Tom Gross Team in Greenwood Village. He has more than 26 years of experience in real estate and serves the entire Denver area, including Aurora. Gross' team includes not just Tom Gross, but buyer's agents, a full time transaction specialist, and a marketing and media specialist. With his team, Gross is dedicated to providing his clients with first class customer service, technology, and marketing with expert knowledge and negotiation skills. Their goal for every client is a successful, rewarding, and stress free home sale or purchase. Gross has been named a five star agent by 5280 Magazine every year since 2009. His team has been awarded the Angie's List Super Service and Honor Roll Awards, and last year, they closed more than $33 million in sales. Clients say Gross and his team exceed their expectations with professionalism, experience, and knowledge of the market. They feel well taken care of with the specialists on the Tom Gross Team, who make every transaction effortless and efficient. Every step of the way, they enjoy the responsiveness and excellent service Gross and his team have to offer.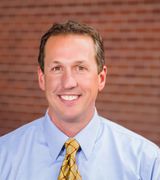 Drew Schneider
Drew Schneider is a real estate advisor with Your Castle Real Estate in Denver. He has more than 15 years of experience in real estate and specializes as a buyer's agent and listing agent with interests in relocation and consulting. His real estate services are available throughout the Denver and Castle Rock metro areas, including Aurora. Schneider is in the top 2 percent of all agents nationwide and in the top five at Your Castle Real Estate. He believes in working honestly and ethically and is passionate about helping his clients have the best experience possible as they buy or sell a home. Ultimately, his goal is to help you reach your goals. Clients say Schneider is nothing short of excellent. They note his professionalism, friendly demeanor, and excellent communication and availability. With Schneider, they are able to easily navigate the Colorado market and make their real estate goals a reality. They know they can count on Schneider to make the process easy, painless, and successful as he negotiates in their favor to get them the best deal possible.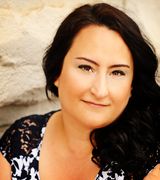 Suzan Sonmez
Suzan Sonmez is a broker associate and Realtor with Cherry Creek Properties in Greenwood Village. She has more than 19 years of experience as a buyer's agent and listing agent. As a broker associate, Sonmez is committed to helping her clients buy or sell their home with the highest level of expertise. She helps her clients understand every step of the buying or selling process whether they're first time home buyers or experienced home sellers. With her commitment to excellence, Sonmez has a solid track record of excellent results for her clients. Clients say Sonmez makes the home buying or selling experience wonderful. They love how knowledgeable she is about the Colorado real estate market and feel well taken care of knowing that she is always available when they need her. They say she demonstrates an excellent work ethic and is a thorough professional with unparalleled expertise and patience. Her clients return to her time and time again because they know they can count on her for an excellent experience every time.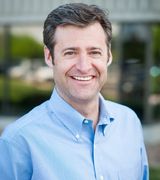 Todd Narlinger
Todd Narlinger is broker and owner of Madison & Company Properties in Greenwood Village. With more than 22 years of experience in real estate, he is highly acclaimed and award winning throughout the Denver metro area. Every year since 1998, Narlinger has sold more than $25 million of real estate and has awards including RE/MAX Masters Rookie of the Year. He has successfully marketed and sold new developments including One Pearl, Abitare, and ICON 740, 195, and 1107. With a boutique firm founded in 2008, Narlinger has a network of more than 90 agents and four offices in the Denver metro area. Clients enjoy honest, knowledgeable associates offering first class services. Always striving to be the best in the business, Narlinger maintains the highest level of service and his team follows suit. For the past three years, Madison & Company Properties has earned the Denver Post Top Work Places award. Clients say Narlinger and his team are a pleasure to work with. They are committed to understanding their needs, helping them find the right properties, and handling the negotiations and closing professionally and efficiently. They feel Narlinger and his team are knowledgeable, professional, and highly qualified to handle any residential real estate transaction.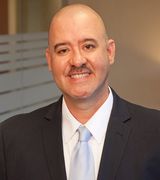 Sam Barnes
Sam Barnes is a real estate broker and owner of Sam Barnes Realty in Westminster. He has more than 15 years of experience in real estate as a buyer's agent and listing agent. Barnes and his team offer a great system for clients searching for homes, offering real time access to every home on the market with details and information before anyone else. With preferred lenders and extensive resources, Barnes and his team make it easy for first time buyers to buy with no money down and no mortgage insurance. They can even help clients find pre foreclosure and estate sale homes that never make it to the general public. Sellers get their homes sold fast with Barnes' expertise in Internet marketing. Barnes has a solid track record of getting the job done and exceeding expectations for his clients every time. Clients say Barnes makes the entire process enjoyable for them. They appreciate that Barnes and his team are knowledgeable and handle all of the small details they might otherwise forget about. Barnes offers patient, honest service with support the whole way through. It's always easy to contact Barnes or his team and they always have an answer for their questions, offering an overall excellent experience for every client.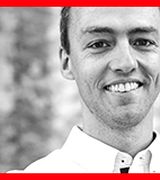 David Ness
David Ness is the team lead of Thrive Real Estate in Denver, the city's top rated boutique real estate group on Zillow. He is a buyer's agent and listing agent serving the greater Denver area. With tactical negotiation strategies and excellent service, Ness and his team offer a superior real estate transaction service. Buyers get access to an hourly updated MLS connection and the ability to schedule same day showings. Sellers get powerhouse marketing, targeted advertising, and commercial grade promotion. Ultimately, it's Ness' mission to create successful, long term relationships with clients as they provide industry leading knowledge, information, and service both during and after the real estate transaction. Clients of Ness can expect to achieve their real estate goals now and in the future. Clients say Ness is welcoming and professional with a weatlth of knowledge that is immediately evident. He and his team guide them every step of the way, helping them successfully navigate the intense Denver area real estate market. Every interaction with Ness and his team is professional and friendly as they go above and beyond to bring every client to a successful closing. After closing, the Thrive team is still available, offering professional recommendations and advice.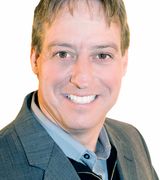 Matthew Kuchar
Matthew Kuchar is broker and team lead of The Kuchar Team in Centennial. He has more than 18 years of experience in real estate as a buyer's agent and listing agent. He enjoys working with his clients to meet their needs and select the perfect property for them. Investing time and energy, Kuchar is able to uncover the unique needs of each of his clients with quality service. Sellers benefit from Kuchar's ability to identify ideal potential buyers and attract the right people to their next dream home. Kuchar believes in personal service, offering direct contact, meetings, and services to every client as he works to meet or exceed client expectations. Clients say Kuchar is professional, honest, and knowledgeable. They value his expert advice and appreciate his willingness to listen to their needs and deliver the perfect solution. He supports them every step of the way as their real estate transactions move smoothly and efficiently. They feel that he is a trusted advisor and invaluable to have by their side during this important transaction.
Lisa Blake
Lisa Blake is team lead of The Blake Team in Aurora. She has more than 14 years of experience as a buyer's agent and listing agent. Blake has been the number one Keller Williams agent nationwide two years in a row and has been endorsed by Shark Tank's Barbara Corcoran, FOX 103.5's Rick Lewis, and KOSI 101.1's Denise Plant and Jonathon Wilde. She has consistently been recognized as one of the leading real estate agents nationwide. Blake is committed to offering the best service available, helping clients as a trusted resource with innovative marketing strategies, expertise, answers, strong negotiation skills, and more. Blake is a top 1 percent broker nationwide and has received multiple Triple Platinum awards from Keller Williams. Clients say Blake is incredible, going beyond their expectations with an excellent experience and helpful support every step of the way. They love that she goes above and beyond to meet their needs and help them realize their goals in real estate. Blake makes the process simple with her world class support and expertise.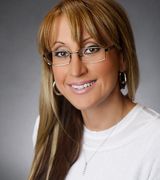 Lina Krylov
Lina Krylov is a broker at Madison & Company Properties in Greenwood Village. She has more than 13 years of experience in real estate, helping clients achieve their real estate goals. Krylov has sold more than 650 homes and is an expert in the Denver metro area. She takes pride in providing individualized service to her clients and is always ready to put her expertise to work. Krylov has been named one of America's Best Real Estate Agents by The Wall Street Journal, is a member of ERA's Leader Circle, a member of WBENC, and was the number one agent in the ERA Herman Group for five years straight. She is affiliated with the NRBA, NAHREP, CAR, NAR, and Denver Board of Realtors and is a Certified HUD Agent, Certified RELO Agent, and a Five Star Certified Realtor and Short Sale Agent. Krylov's clients say they are very pleased with their experience with her. She is highly knowledgeable, makes excellent recommendations, and stays in constant contact with them throughout the process. They find her to be very patient, responsive, and highly involved. And excellent negotiator, Krylov makes sure that her clients get the best outcome for every real estate transaction.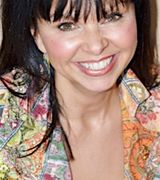 Lynne Wright
Lynne Wright is a Realtor with Homesmart in Parker. She has more than 25 years of experience in the Colorado real estate industry. She's sold more than $900,000,000 in real estate and has been featured on HGTV. Extremely personable, Wright is focused and professional, offering high energy service to every client. She is able to produce excellent results for her clients by putting in 100 percent effort every time. Wright is focused on the needs and wants of home owners and buyers and is consistently working on delivering excellent returns. Clients say Wright is a true professional and a pleasure to work with. Offering excellent service, she delivers a flawless transaction. They appreciate her high level of knowledge, ability to take care of every aspect of the sale, and excellent communication skills. They feel she expertly guides them through the process and that she is always responsive to their questions and concerns.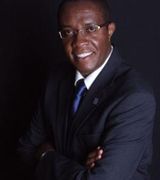 Owen Kinyungu
Owen Kinyungu is a Realtor and owner of Light & Salt Realty in Greenwood Village. He has 12 years of experience in real estate as a buyer's agent and listing agent. Through the years, he has assisted many clients from first time buyers to experienced real estate investors as they buy and sell properties in Colorado. He has experience in regular sales, short sales, and foreclosed properties and focuses on the south metro area including Aurora, representing clients in all price ranges. Offering honesty, information, and excellent negotiation skills, Kinyungu's clients benefit from premier service and an easy working process. His motto is Integrity, Informing People, and Helping People. Clients of Kinyungu say he is always professional, available, and ready to help them with their questions throughout the process. They don't feel pressured or rushed with him and feel they get a great experience with him. His clients say he is a master in the field and they are impressed by his knowledge and thorough service.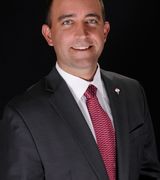 Jay Holland
Jay Holland is a broker, Realtor, and the team lead of the Holland Team in Greenwood Village. He has more than 18 years of experience in real estate. Holland specializes as a buyer's agent and listing agent, helping his clients find the hottest new homes for sale in Denver for buyers and accurate home evaluations for sellers. He is in the top 1 percent of brokers nationwide and has sold more than 1,200 homes since 2007. Available 24/7, Holland is always ready to answer questions about buying, selling, or investing in real estate. Clients say Holland is able to get them the results other Realtors can't. They appreciate his efforts in helping them understand the buying and selling process as well as his network of skilled home repair professionals. They say his service is efficient, professional, and that he always puts the needs of his clients first. He makes the process easy, guiding them through every step with professionalism and knowledge.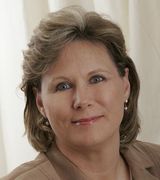 Marianne Bandy
Marianne Bandy is the founder, team leader, and listing agent of The Bandy Team in Englewood. She has more than 16 years of experience in real estate and has lived in the Denver area nearly all of her life. Bandy graduated from Aurora Central High School. She is passionate about helping her clients achieve their goals in Denver real estate. Combining a caring approach with cutting edge technology, she is able to help her clients find the best homes available and effectively market homes for sale to achieve the best price quickly. With a number of real estate designations, she is a Certified Residential Specialist, a Certified Negotiation Expert, and a Graduate of the Real Estate Institute. Clients say she is a real estate superhero. They have full confidence in her ability to look out for their interests and feel completely safe working with her. With professionalism and personal service, Bandy takes care of all of her clients as she answers questions, gives them good feedback, and guides them through the process every step of the way. With her attentive service, every client feels put at ease — and they return to her time and time again for every real estate transaction.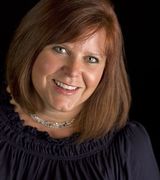 Angie Dziurgot
Angie Dziurgot is a Realtor with Equity Colorado in Denver. She has more than 10 years of experience and specializes as a buyer's agent and listing agent. Serving her clients with honesty and diligence, she cares about the unique situation of every one of her clients and always pledges to give her very best. Dziurgot has a true appreciation of the value of home ownership and of the United States. She is an Air Force veteran and has more than 18 years of experience in customer service. She does whatever it takes to make her clients happy. Dziurgot holders a number of real estate designations including Certified Distressed Property Expert, Military Relocation Professional, Certified Negotiation Expert, and Veterans Association of Real Estate Professionals. Clients say they couldn't have asked for a better Realtor. They're impressed by her quick responses, informative support, and helpful service. They know she will always be there to answer their questions and address their concerns while providing them with amazing service. Always available and patient, she makes buying or selling a home painless.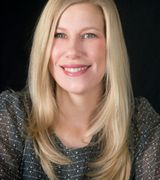 Jennifer Stenbak
Jennifer Stenbak is a real estate professional with 8Z in Denver. With more than 16 years of experience in real estate, Stenbak serves all of the Denver metro area and surrounding areas. She grew up in Colorado and is able to give her client's an insider's perspective on neighborhoods, communities, and nearby amenities. As an experienced agent, she is passionate about sharing her knowledge with her clients to help them make good decisions in real estate. Working with both buyers and sellers, Stenbak has helped hundreds of clients navigate Denver real estate. She has extensive experience in supporting first time home buyers and has a background in helping with financing, foreclosures, and HUDs. Stenbak has a bachelor's degree in marketing, a master's degree in business administration, and is an Accredited Buyer Representative. She is active in the community at her local church, Habitat for Humanity, and the Seilan Hospital. Clients say Stenbak's energy and enthusiasm for real estate is contagious. They find her to be genuine, honest, and dependable, always helpful and patient. They love her ability to focus on what needs to be done, supporting them expertly through negotiations, paperwork, financing, and more.
Photo by Flickr user 64604717@N03