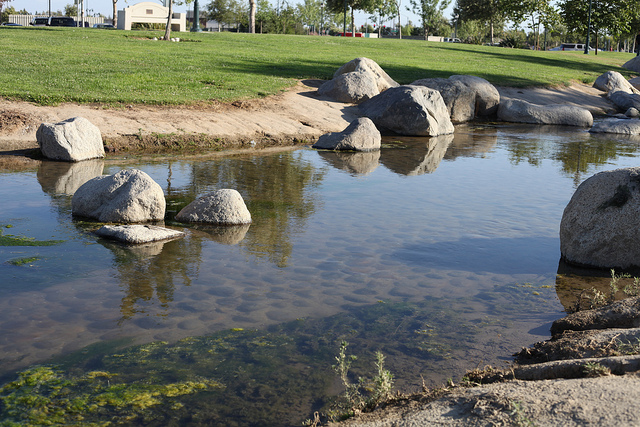 One of the largest cities in California's Central Valley, Bakersfield is come to more than 800,000 people in its metropolitan area. Known for its country music, agriculture, and oil production, this city is a comfortable home for its residents.
Bakersfield's population has grown significantly as its main industries of oil and agriculture have expanded. Kern County produces about 10 percent of the nation's domestic oil and is among the top five most productive agricultural counties in America. These industries offer excellent job opportunities to residents in the area and attract new residents as well.
The culture of Bakersfield includes museums, a distinct country music style known as the Bakersfield Sound, and year round horse shows. The Kern Canyon offers a beautiful location to hike, camp, and fish, and Lake Ming is a popular spot for water skiing and motor boating, even jet boat racing.
Bakersfield has been nationally recognized as a leading city for affordability and employment. It has been highlighted as a city with the most affordable housing, one of the best cities to get out of credit card debt, one of the best cities for job seekers in California, and one of the top cities to live comfortably.
Like many other cities throughout the United States, Bakersfield is experiencing low inventory for homes as they are quickly snapped up by buyers. Bakersfield has an unsold inventory of just over three months. Sales entering escrow have increase and pending and closed prices have remained steady.
Prospective buyers, sellers, and investors in Bakersfield's real estate market need the help of an experienced, trusted real estate agent. A qualified real estate professional can help you reach your goals in Bakersfield real estate, buying your dream home, upgrading to a better house, or getting the best return on your real estate investment. With the help of a leading Bakersfield real estate agent, you will be expertly guided through the local market and supported as you make key decisions in real estate.
Our list features the 15 leading real estate agents working in Bakersfield today. These agents each have an excellent reputation and are trusted throughout the community to deliver excellent results for their clients.
As all of the Realtors on our list are excellent, we have listed them in no particular order. Any one of them would be a great choice to help you with your Bakersfield real estate needs. However, we'd like to know which one you think is the best. At the end of this article, we've included a poll with the 15 best real estate agents in Bakersfield. Please vote in our poll to tell us which of these agents you think is the best in Bakersfield. Vote today and don't wait, as the poll will expire in 30 days!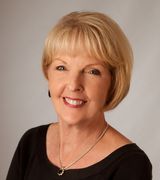 Donna Rogers
Donna Rogers is a real estate professional with The Rogers Team in Bakersfield. Now with more than 23 years of experience, Donna has been a real estate professional since 1994. She is a native Californian and a 38 year resident of Bakersfield, so she has an excellent understanding of the city and its markets. With a successful career in real estate, Rogers has been a repeat member of the Watson Realty Circle of Excellence and the President's Club. She credits her success with her listening skills and ability to understand the needs of her clients. Her extensive knowledge of marketing and the Bakersfield community are strengths as well. And her clients feel well taken care of with her outgoing personality and genuine desire to help others. Rogers knows what it takes to find and sell homes with professionalism, knowledge, and expertise. She promises integrity, a personal touch, and satisfied clients. Her clients say she is an excellent real estate agent, offering knowledgeable, professional, responsive, and understanding service. They appreciate how she connects with them around the clock, offering tremendous effort and excellent results throughout the real estate experience. They feel relieved knowing she is handling all of the details as they meet and even exceed their goals in real estate.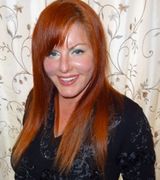 Lorie Weinroth
A Realtor with Tholco Real Estate in Bakersfield, Lorie Weinroth is an experienced real estate professional. She has worked in real estate for more than 14 years and is a committed, hard working Realtor. She specializes as a buyer's agent and listing agent with interests in relocations and staging. Working in multiple locations in California, Weinroth lists homes in Bakersfield, Tehachapi, Los Angeles, and Orange County. With extreme care and aggressive negotiation, Weinroth helps her clients get what they want in Bakersfield real estate, whether that's an accepted offer or a great buyer. She considers it her job to watch out for her clients and is always ready to serve them with the highest level of commitment. Weinroth's clients say she is a pleasure to work with and fulfills every need they have. They feel comfortable placing their trust in her, as she delivers professionalism, a supportive team, and unparalleled expertise. Her clients love her professionalism, communication, detail oriented nature, and accessibility.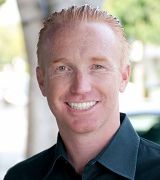 Ryan Joyce
Ryan Joyce is broker and owner of Help-U-Sell Bakersfield Equity Savers. He is a buyer's agent and listing agent offering real estate consulting. A leader in local real estate, he was recognized in 2012 with the Bakersfield Association of Realtors Rising Star Award. Joyce is committed to bringing top quality experiences to his clients, offering an extensive knowledge of the Bakersfield real estate market. His experience includes multi million dollar fix and flips and he is comfortable helping seasoned investors and first time home buyers alike. Always offering professional service, Joyce maintains excellent communication with his clients every step of the way. Clients say Joyce delivers a smooth transaction for them. They are impressed by his ability to find the right homes and sell their homes quickly. He is always available for them day or night to answer questions and offer sound advice. Clients feel he is a pleasure to do business with, offering educational, professional service and honest assessments.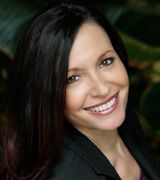 Kym Plivelich
Kym Plivelich is the owner of Marcom Real Estate in Bakersfield. She has more than nine years of experience in real estate and is an expert in the local area. Specializing as a buyer's agent and listing agent, Plivelich is especially adept at supporting clients with foreclosures and short sales. She brings a wealth of knowledge and expertise for buying and selling real estate. With an extensive understanding of the area, she helps buyers find the right home at the right price with the neighborhood amenities and essential criteria. She supports sellers with top notch advertising, showings, negotiation, financing support, and more. She offers expert consultations for getting top dollar on home sales, including staging, improvements, and marketing. Plivelich has earned a number of positions and awards including the Bakersfield Board of Realtors Rising Star and leadership positions with Business Network International's Get Connected. Clients say Plivelich is outstanding. They find her to be low pressure, friendly, and truly excited about supporting their real estate needs. They say she is responsive, dedicated, and delivers great results. They find it easy to work with her and feel she makes their real estate transactions effortless.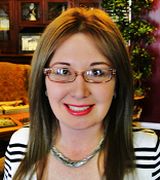 Mery De la Rosa
Mery De La Rosa is a real estate broker with People Realty in Bakersfield. She has worked in real estate since 1996. Now with more than 21 years in the field of real estate, she has helped numerous families in Kern County achieve their real estate goals as they buy and sell homes. She attributes her success to the determination to satisfy the needs of every client while making the buying and selling process easy and worry free. With a wide variety of experience, De La Rosa is helpful not just in buying and selling homes, but understanding mortgage loans and the financing process. De La Rosa is available seven days a week to serve clients. Clients say De La Rosa offers a superior experience and feel she makes buying or selling homes effortless. They say she is always available with dedicated and professional service. They're impressed with her ability to sell homes, negotiate on their behalf, and get down to business to deliver results for them.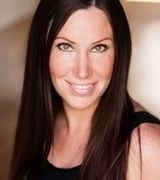 Jaime Mechaley
Jaime Mechaley is a Realtor with Performance Realtors in Bakersfield. She has more than nine years of experience as a buyer's agent and listing agent and specializes in foreclosures and short sales. Mechaley is a Bakersfield native, a status that gives her a superior understanding of the city and its neighborhoods, culture, and real estate market. A true lover of the community, Mechaley is a local wife and mother of two girls. She is proud to help others in Bakersfield realize the joys of home ownership. Mechaley delivers superior service for all of her clients whether they're first time buyers of experienced home sellers. She has a game plan ready for every client to help them reach their real estate goals. Clients say Mechaley delivers responsive, courteous, and professional service. She is always there to answer their questions with superior insight. They appreciate her ability to point out things they might not have noticed and work quickly to meet their needs and make their dreams come true. They are happy with their results with Mechaley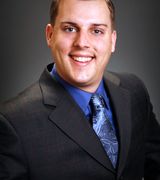 David Hardt
David Hardt is a real estate profession with Probity Realty in Bakersfield. He is a Bakersfield native and has been a real estate professional for more than 10 years. He is also a third generation Bakersfield real estate professional. For the last 37 years, he has lived, worked, and/or attended church in the Bakersfield area. He loves to serve his clients and it is his passion to serve Bakersfield in the field of real estate. Hardt finds joy in helping his clients as they sell or buy homes, or even just strategize their future in real estate. He doesn't take his responsibility of helping clients make big decisions lightly and is honored to support his clients with all of their real estate needs. His clients say he takes the stress out of real estate, offering supportive, honest service. They find him to be personable, kind, and knowledgeable, and they love his exceptional care and attention to detail. Clients return to him time and time again for their real estate needs because he offers great service with experience and support.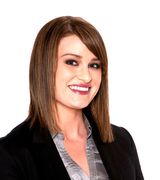 Shelley Loyd Wyrick
Shelley Loyd Wyrick is a real estate agent in Bakersfield. She has been a full time real estate agent for more than 12 years and has extensive experience in all areas of the market. Wyrick wants to be the agent in your corner, taking the time to assist you through the process and help you get the best deal possible. In her experience, she has successfully listed and sold homes in all areas of Bakersfield and its surrounding communities. Dedicated to excellent service, Wyrick works hard for her clients and promotes their best interests. Always committed to education, she stays up to date on market trends and research to offer expertise and knowledge to her clients. Clients say they're impressed by Wyrick's ability to get things done. They say she is very knowledgeable, hard working, and delivers excellent results for them time and time again. They feel lucky to have found Wyrick and appreciate her thoughtful, constant service. Her quick responses, fast results, and willingness to listen to their interests put them at ease and help her deliver the excellent service she is known for. They say she spends extensive time helping them find the right solutions for their needs while negotiating the best deal and taking care of all the important details in a trustworthy and honest manner.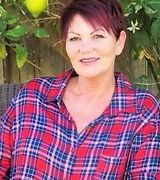 Kelly Roland
Kelly Roland is a Realtor with Stockdale Real Estate Group in Bakersfield. She has more than 14 years of experience in real estate and has seen market highs, lows, and everything in between. In today's stable market, Roland is happy to help sellers maximize their equity and help buyers take advantage of flexibility in lending programs, low interest rates, and down payment assistance. She believes real estate isn't one size fits all and is proud to bring her skills and expertise to help every client reach their real estate goals. Clients love her down to earth, approachable style that makes the real estate experience a pleasant one. They trust her knowledge, willingness to answer questions and concerns, and care for their concerns. She is always quick to respond to their needs and flexible with schedules. They feel she is always looking out for their best interests and especially appreciate her help in finding contractors and identifying bank owned and foreclosure properties. And her clients are always impressed by her knowledge of the Bakersfield area and local real estate market.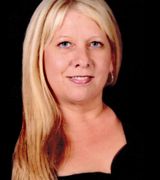 Calleen Russell
Calleen Russell is a Realtor with People Realty in Bakersfield. She has more than 25 years of experience and specializes as a buyer's agent and listing agent. Always committed to helping her clients understand every step of the process, she makes buying and selling homes stress free. She responds quickly to calls and the needs of her clients, and they know they can rely on her for help even after the transaction is closed. With a background in mortgage lending, Russell is an asset to buyers with special financing needs. Clients say she eases their worries and makes the process of buying or selling a home easy. They love how she is always there for them with amazing, friendly, personable, and professional service. She delivers more than they expect, offering service any time of day and around their busy schedules. Russell stays in contact constantly, explaining everything and remaining helpful and patient every step of the way. The bottom line: clients say Russell is a joy to work with.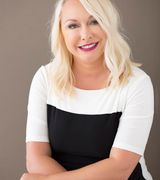 Melinda Clemmer
Melinda Clemmer is broker and CEO of Clemmer & Company Real Estate Services in Bakersfield. She is a buyer's agent and listing agent specializing in relocations and property management. Clemmer is dedicated to her clients and considers herself to be her clients' greatest advocate when handling their real estate needs. She is diligent, driven, and committed to getting things done as her clients make some of the biggest financial commitments in their lives. Genuinely interested in what matters to her clients, Clemmer takes the time to get to know everyone she works with to find the right solution for their real estate needs. Her background includes property management, construction, and industrial properties, giving her unique skills as she serves the needs of her clients in residential real estate. Clients say Clemmer is a very knowledgeable and professional broker, offering excellent communication and a commitment to hard work to deliver results. They appreciate her knowledge, ability to help them understand processes, and excellent searching skills. Clients say she is always quick to answer questions and frequently goes above and beyond her duty as a real estate agent.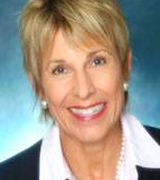 Terri Collins
Terri Collins is a broker associate with Bakersfield Houses. A Bakersfield native, she understands the city's neighborhoods, market, and trends like only a native can. She is a buyer's agent and listing agent specializing in relocations, short sales, and property management. It's her goal to take the stress out of buying and selling homes. Her experience includes work in new construction and relocations for major corporations. Collins loves being a part of her clients' lives and is always proud to negotiate expertly on their behalf. She sells frequently in Bakersfield's most popular areas and has a reputation for representing discriminating buyers and sellers who expect the best. Collins has a dedicated team of professionals who work seamlessly to help clients achieve their real estate goals. Clients say Collins is absolutely the best. She takes care of the details, coordinating showings, sales, and service connections. They say she comes prepared with information and knowledge, quick responses, and supportive advice. Her clients especially appreciate her excellent communication and negotiation skills as she keeps them informed and looks out for their best interests.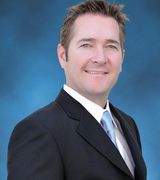 Brian Hicks
Brian Hicks is a real estate broker with Brian Hicks Real Estate Group in Bakersfield. He has extensive experience and real estate expertise in the Bakersfield, Kern, and Glenville real estate market. It's his goal to make the experience of buying or selling a home as smooth and successful as possible. He enjoys helping clients buy a home, helping them find the home of their dreams by listening to them and understanding their needs and desires. He works tirelessly to find the right home for his clients, as he believes you should never have to compromise. Sellers supported by Hicks get the best price for their property, benefiting from his finely-tuned marketing program that gets homes in front of the right people. Available for personal service by phone or email, Hicks encourages his clients to contact him with questions any time. Clients say he is professional and effective at getting the job done. They note he often goes above and beyond in his service and is an excellent Realtor. They admire his communication skills, knowledge, and commitment to meeting their needs in a professional manner. They are blown away by his results and say he is incredibly easy to work with.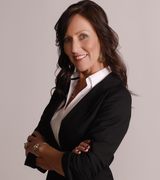 Tracey Tipton
Tracey Tipton is a Realtor and president of Team Tracey Tipton in Bakersfield. Tipton was born and raised in Kern County. She's in the top tier of the real estate industry, logging more than $150 million in sales in the last three years. Along with her team, Tipton is committed to providing an unparalleled level of service and professionalism. She delivers excellent service by offering respect, customer service, and attention to detail. Each client benefits from mutual respect, open communications, and trust. With creativity, a commitment to her clients and expertise in the luxury home market, Tipton and her team are experts in luxury home sales. They build lifelong relationships with their clients based on trust and accomplished goals. Clients say Tipton and her team are top notch and great to work with. They appreciate their patience and hard work every step of the way. They're impressed by her ability to sell homes quickly and negotiate deals in their favor. Responsive to client needs, Tipton and her team are always there to serve clients with every need. And with exceptional knowledge, clients trust that she will always be ready to answer their questions with true expertise.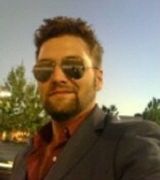 Michael McCracken
Michael McCracken is a Realtor with MM and Associates in Bakersfield. He has more than 10 years of experience is real estate and is a buyer's agent and listing agent specializing in property management, foreclosures, and short sales. He is committed to putting his clients first, providing the very best service. Always accessible, McCracken is a good listener and communicator and quick to respond to the needs of his clients. With his in depth community and market knowledge along with integrity, marketing savvy, and effective negotiation skills, McCracken offers every one of his clients an exceptional experience. He is proud to take a client first approach to real estate and is always working to improve his skills and ways of doing business. Clients of McCracken admire his honesty and integrity and appreciate the relaxed, no pressure environment that he offers. He is always there to help them find the right house or quickly sell their homes. They feel well supported by him and are pleased with his professionalism. Always responsive, McCracken's clients say he always has answers to their questions and helps out in any way he can. Plus, with his excellent negotiation skills, they are able to get the best deal possible.
Photo by Flickr user randalldegges