Buffalo is home to more than 260,000 residents and is New York's second most populous city after The Big Apple. Its history originates back to around 1789 as a small trading community. As a melting pot of culture, cuisine, and rich history, Buffalo is a city that has lovingly been called home by many generations.
To find a dream home in Buffalo, you must turn to the best of the best. A good Buffalo real estate agent knows the ins and outs of Western New York, is a skilled negotiator, and puts their client's needs and satisfaction first. Based on reviews and ratings, we've put together a list of Buffalo's top 15 real estate agents in no particular order. With an emphasis on client care, these professionals provide seamless experiences in which homebuyers and sellers can be completely confident. Take a look, and share your thoughts with us by voting for the best Buffalo real estate agent in our poll at the end of this article.
Kimberly Addelman has been in the real estate business since 1995 and has a special emphasis on the Village of Williamsville, but is an expert with Buffalo and the surrounding suburbs. The Accredited Staging Professional has earned a number of accolades including Realty USA's Top 10 Agents in all of Western New York and Rochester, and Top Overall Agent at the Williamsville Branch. Past clients speak to Addelman's professional, yet thoughtful and supportive nature.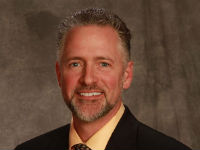 James Hoffman
Having grown up in Western New York, James Hoffman and wife Chris have been in the business since 1985. Additionally, James has been honored as Hunt Real Estate's top 10 agents since 1996 and has recently reached a milestone of having closed over 1,300 real estate transactions. James and Chris pride themselves on their positive word of mouth, receiving over 80% of new business from family and friend referrals since 2005.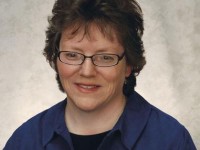 Lisa Breidenstein
As an Associate Real Estate Broker with WNY Metro/Crown Realty, Lisa Breidenstein has become a veteran in the industry and the family business, which has been serving the area for more than 50 years. Since 1997, Lisa has been honored as a Top Performance Leader with the Metro Real Estate Group, and she was recognized as a Seniors Real Estate Specialist in 2006, denoting her wide range of knowledge of the real estate market.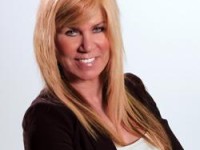 Donna Littlefield
With over 10 years experience staging homes, Donna Littlefield began her real estate career in 2009. Since then, she has quickly grown her business and positive reputation of being honest and responsive. Littlefield is a member of the Buffalo Niagra Association of Realtors and has earned the Platinum Award in 2012 and 2013.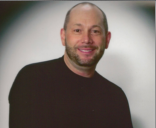 Michael Hartke
Mike Hartke of Realty Edge NY has over 14 years experience in realty. Hartke and his team are ready to tackle any project, believing no property to be too big or too small. He has experience across the board with residential, multi-family, and commercial real estate. Past clients praise Hartke and team for their responsiveness and perseverance, having quickly exceeded expectations.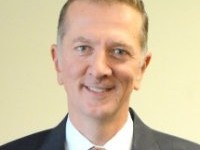 Jay Coles
As the owner of Jay Coles Team, Coles has been in the industry since 1993. He quickly rose to the highest sales level at Realty USA, earning a Platinum Award. Coles is a strong team leader, setting the bar high with an average of more than 100 transactions per year. He has received a number of designations, including the Graduate of Realtor's Institute, and Certified Buyer Representative.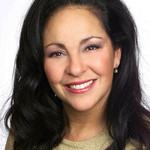 Tammy Capozzi
Tammy Capozzi lives and breathes local real estate. As the daughter of a prominent builder, she began her career as a teenager conducting open houses for her father's new builds. Tammy leads the #1 team at MJ Peterson and ranks in the top half of a percent of all agents in WNY. She prides herself in the areas of marketing, staging, negotiations and closing the deal. When Tammy is your agent, you'll see that "How can I help you?" is her motto from start to finish.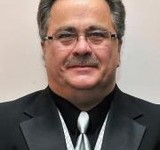 Gordon Trank
Gordon Trank has established himself as an authority in the industry, having been a real estate agent for nearly 40 years. The owner of Metro Trank Real Estate offers full services for both buyers and sellers. His company was built on a solid foundation, with most team members having been with Metro Trank for 20+ years. The family atmosphere of his business also includes his wife and daughters. Trank is said to be very knowledgeable, honest, and helpful.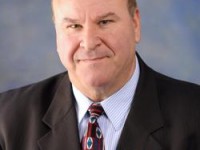 Louis Vinci
Bringing over 24 years experience to the table, Louis Vinci works with wife, Tina, to always keep their clients' best interests in mind. Louis has been a Platinum Award Winner for over 16 years and has ranked in the top 1% of Western New York Realtors. He has served as president for the Buffalo Niagra Association of Realtors. Vinci prides himself on being highly accessible and encourages current and future clients to contact him via phone or text any time and past clients have claimed he is patient, kind, and professional.
Judy Zito Clark
Judy Zito Clark is a Licensed Associate Broker at Great Lakes Real Estate, Inc. with over 13 years experience. As a native of Western New York, Clark is highly knowledgeable of the area. She is a member of the National Association of Realtors, Buffalo Niagra Association of Realtors, and New York State Association of Realtors. Former clients have acclaimed Judy's honesty, courtesy, and expertise.
Anne Smith
As an agent with Hunt Real Estate for nearly 7 years, Anne Smith has been ranked a top selling agent from 2009 through 2014. The dedicated realtor has over 14 years experience in the industry. Past clients call Smith professional, personable, and pleasant.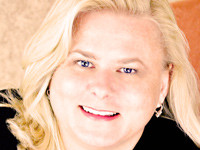 Colleen Kulikowski
Kulikowski doesn't follow trends, she sets them. With a background in IT, being internet savvy sets her ahead of the curve, and she strives to reach the widest audience when selling homes by utilizing the power of the internet. As an avid blogger, she was named one of Joe Ferrara's Sellsius list of Women Real Estate Bloggers in 2009.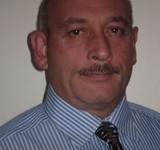 Frank Sandor
This Century 21 Balesteri agent's work speaks for itself, given that he has the highest number of 5-star ratings on Zillow in the Buffalo area. Frank Sandor brings over 6 years experience to the table, specializing in residential, multi-unit, and commercial real estate. Clients appreciate that Sandor is patient, meticulous, and keeps their best interest as a top priority.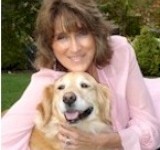 Dian Ruta
This Western New York native, born and raised, is a graduate of the Cusack School of Real Estate with over 15 years in the industry. She specializes in residential real estate and strives to create an experience for her clients that is stress-free from start to finish. Ruta has a keen attention to detail, and she shows that she truly cares about her clients by being responsive and thoughtful.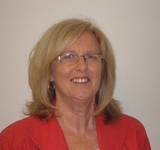 Connie Holovics
Though it wasn't her original career plan, Connie Holovics quickly rose to the top with her natural ability to excel in the real estate industry. She has nearly 27 years of experience, including serving as president of the Western New York Chapter of the Women's Council of Realtors. Holovics attributes her success to referrals and word-of-mouth.