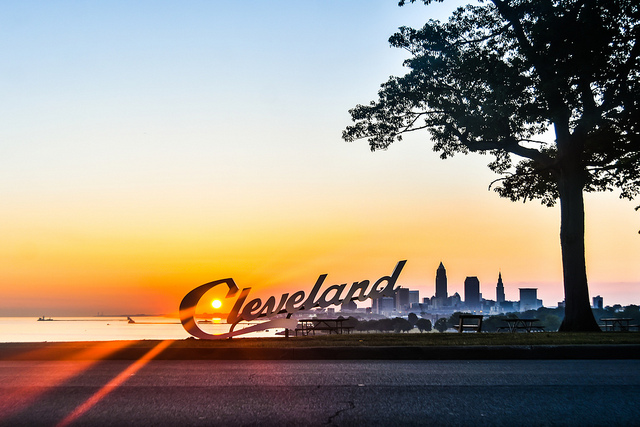 One of Ohio's largest cities, Cleveland has more than two million people in its metro area. Historically a manufacturing center, Cleveland is now a bustling metropolitan area on Lake Erie with major industries including financial services, biomedicine, and health care.
Cleveland has a lot to offer residents. Located right on the lake, Cleveland is an important business center and the site of many attractions and amenities. Home to The Cleveland Clinic, several corporate headquarters, and even a NASA facility, employment in the area is excellent.
Culture is alive and well in Cleveland, with the Playhouse Square Center, Rock and Roll Hall of Fame, the Cleveland Orchestra, Cleveland Museum of Art, and major sports teams including the Cleveland Indians, Cleveland Browns, and Cleveland Cavaliers. Foodies love Cleveland, too, with renowned corned beef, Polish Boy sandwiches, and Friday night fish fries.
Lovers of the outdoors can enjoy the outdoors with many of the city's parks, including those within the Cleveland Metroparks system, particularly the Cleveland Metroparks Zoo. The Cleveland Lakefront State Park district also offers access to Lake Erie. The city also has many walkable neighborhoods where residents can explore without getting in a car.
Cleveland's attractiveness isn't a secret. The city has been called America's hottest city, one of the best places to live in the U.S., one of the best U.S. cities for jobs. Cleveland has also held a spot on the U.S. News & World Report Best Places to Live rankings.
Although much of the Midwest is experiencing lower sales than the rest of the country, Ohio's sales have risen along with average prices. In fact, 2016, was Ohio's best year since 2005. In Cleveland, prices are higher and there's a low supply of listings, creating a tight market for buyers and a great opportunity for sellers.
In Cleveland's competitive sales environment, buyers, sellers, and investors need the help of a qualified real estate agent. With an experienced and knowledgeable Realtor, you can make the most of the market whether you want to snap up your dream home before someone else gets it, sell your home for top dollar ASAP, or maximize your real estate investment. Real estate experts can guide you through your next transaction in Cleveland and help you feel confident about your decisions.
In our list, you'll find the 15 best real estate agents in the Cleveland area. These agents are trusted, experienced, and have helped many families in Cleveland maximize their real estate options. They are trusted in the community as leading real estate advisors and are well qualified to help you with your next transaction
Each of the real estate agents on our list is excellent, so we have listed them in no particular order. Of course, we'd still like to know which one is the best according to popular opinion. To find out the #1 Realtor in Cleveland, we've included a poll at the end of this article. Please place your vote for the best real estate agent in Cleveland to let us know which one you think is number one. Just don't wait to vote, as the poll will close in 30 days!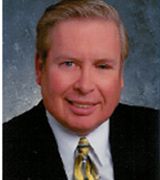 Carl Ivec
Carl Ivec has been a real estate agent since 1976. The owner and broker of Carl J. Ivec Realty in Euclid, he has an extensive history in real estate. Ivec specializes as a buyers agent and listing agent with interests in short sales, consulting, and property management. He has superior real estate knowledge and offers his clients an edge in marketing homes in Cleveland, Euclid, and surrounding areas. With a number of designations, Ivec holds a bachelor of arts degree in marketing and a Graduate Realtors Institute designation completed in 1980. Clients say they can count on him for his integrity and professionalism. He keeps them informed with all of the information they need to make smart decisions in real estate. They're impressed with his knowledge of the area and the Cleveland market and his willingness to go the extra mile to do what needs to be done for every client. They also appreciate his connections with reliable contractors and professionals who can make home repairs.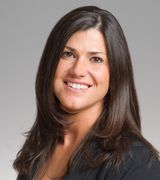 Ericka Bazzo
Ericka Bazzo is a real estate agent with On Target Realty in Rocky River. She is a buyers agent, listing agent, and real estate consultant. Bazzo is committed to delivering the highest level of expertise and customer service to her clients. Serving all clients, she is comfortable helping clients as they purchase their first homes or even sell their last. It's her goal to make every transaction the best real estate experience possible. Bazzo delivers with excellent service by listening to and understanding the needs of her clients and putting their goals and satisfaction as her top priority. She is proud to deliver personalized customer service and the best results possible. Bazzo's clients say she is helpful, informative, and always there to assist them any time of day. They say her service is tireless, helping them see homes and visit open houses while delivering honest advice about each one. Meeting all of their needs, Bazzo makes buying and selling homes a pleasure.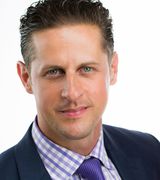 Michael Kaim
Michael Kaim is team leader of The Michael Kaim Team in Mentor. He has more than 20 years of experience in real estate. Since 2002, he has been the leader of The Michael Kaim Team, a group that was named the #1 Sales Team by the Ohio Association of Realtors in 2013. With knowledge and ambition, Kaim and his team are driven to be the very best. He constantly works to evolve and enhance their presence in the market and is proud to exceed customer expectations. Using innovative techniques, Kaim is always moving forward with new and helpful strategies for finding and selling homes in the Cleveland area. Kaim is supported by a dedicated full time staff well versed in handling every aspect of real estate transactions. Clients of Kaim say they love his upbeat, optimistic attitude and find his positivity to be infectious. Following his advice, they're able to get the best results, even in a saturated market. They feel he understands their needs and guides them expertly through the process, delivering results that were greater than they'd expected.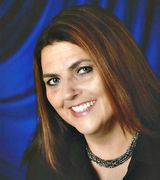 Virginia Lindsay
Virginia Lindsay is a licensed Realtor and MBA with 25 years of experience in real estate. She is the founder of the Innovative Sales Team in Westlake. An award winning agent, Lindsay is accomplished in real estate and has experience in buying and selling homes as well as executive rentals, property management, and new construction. Real estate is a passion for Lindsay, who is dedicated to making sure all of her transactions run smoothly from start to finish. She is proud to help her clients make life changing decisions and considers it an honor and a privilege to earn the business ad their trust. Lindsay is a trusted advocate for her clients as she helps them buy, sell, build, or invest in homes. It's her goal to always deliver a positive experience and the highest level of quality service possible with prompt, reliable, and efficient customer service. Lindsay is a Mega Million Dollar producer and consistently receives top production and quality service awards. Clients say Lindsay is helpful throughout the process, always offering support and information with constant communication. They find her to be hard working, personable, and skilled at executing real estate transactions. They appreciate her negotiation skills, ability to find the perfect home, and her great attention to detail.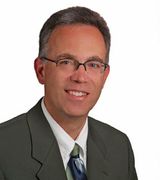 Chris Olsen
Chris Olsen is broker and owner of Olsen Ziegler Realty in Brecksville serving the greater Cleveland area. He has more than 13 years of experience in real estate, serving clients as a buyers agent and listing agent specializing in relocations and staging. Olsen delivers unique, comprehensive service offerings to help his clients with the resources they need to make smart financial decisions. He customizes services for every client, helping them make wise real estate decisions according to their needs, budgets, and time frames. Olsen's clients achieve successful outcomes as he helpfully supports them with information and advice. They can trust him to be knowledgeable, experienced, and responsive. Clients of Olsen say he is a pleasure to work with, offering thorough, thoughtful, and professional service with impressive knowledge. They're impressed by his ability to evaluate homes, offering observations and concerns that save his clients money. And they appreciate his ability to make the whole process stress free and easy to understand.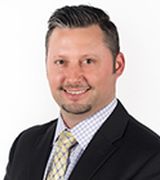 Al Stasek
CEO of Stasek Real Estate Experts in Cleveland, Al Stasek is an expert advisor and Realtor. He has more than 19 years of experience in real estate and a proven track record of excellence. Stasek sells up to 18 percent more homes than traditional real estate agent and has successfully helped more than 1,000 families. move. He has more than $100 million in sales volume and is a Certified Expert Advisor. In 2013, Stasek was awarded the NAEA's Millionaire Club and in 2012, his team was the #1 producing company team. For the last five years, he has been ranked in the top 30 out of 7,000 Realtors. Stasek is a graduate of Cleveland State University and a member of the National Association of Expert Advisors. Clients say Stasek and his team deliver excellent service and results. They say he does a good job helping them buy or sell homes, offering continuous communication, thorough understanding, and a smooth transaction. They feel informed and well taken care of throughout the process with Stasek and his team.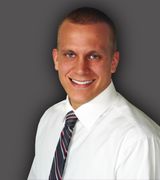 Andrew Ginter
Andrew Ginter is a Realtor with Ginter & Associates in Rocky River. He has more than 10 years of experience and has successfully closed hundreds of transactions. With a background in the mortgage industry, he has an excellent understanding of not just real estate properties, but real estate finance as well. Ginter takes great effort to understand the desires of his clients and how they match up with the trends of the market. It is with this great service that he provides great results for his clients, making sure they are positioned for the best outcome in every transaction. Clients of Ginter say he is knowledgeable, patient, and friendly to deal with. They're impressed with his knowledge of the neighborhoods in Cleveland and appreciate his advice on what to look for in homes. They count on him to answer all of their questions and find solutions for every problem. He guides them through every step of the process with professionalism and care.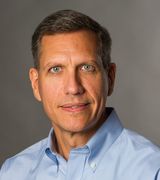 David Sharkey
Since 1993, David Sharkey has worked exclusively in Cleveland real estate. Now the president of Progressive Urban Real Estate in Cleveland, Sharkey has more than 24 years of experience in the local real estate market. As a buyers agent and listing agent specializing in new construction and condominiums, he is an expert in Cleveland's real estate market. He specializes in Tremont, Ohio City, Detroit Shoreway, Clifton, Baltic, University Circle, and North Collinwood neighborhoods. He helps all buyers and sellers and is especially helpful for condominium buyers in the current tight lending climate. Clients say Sharkey is very accessible, friendly, and helpful. They appreciate his knowledgeable service and candid discussions. They report he is helpful in sharing the intricacies of the Cleveland real estate market and the city's communities. And he is even helpful in connecting them with financing programs and options they might not have known about otherwise. He is generous with his time, patient, and delivers better than expected results.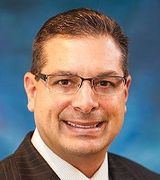 Sam LoFaso
Sam LoFaso is a Realtor and owner of LaFaso Real Estate Services in Brunswick. He has more than 16 years of experience in real estate, serving as a buyers agent and listing agent. LaFaso and his team specialize in southwest greater Cleveland with effective and aggressive marketing and a high level of customer service. Putting clients first is their top priority, always offering accessibility, regular communication, and quick responses to every need. LaFaso is especially skilled in helping first time home buyers find the home of their dreams, navigating the process from preapprovals to closing. And with a comprehensive marketing plan for sellers, he is an experienced and effective listing agent that gets homes sold quickly. LoFaso's clients say he does a great job, going above and beyond to deliver on their needs with outstanding work. They say he is on top of everything, showing dedication and professionalism throughout the process. LaFaso and his team rise to every challenge and offer clients experienced, patient, and understanding service every step of the way.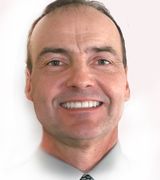 Drew Vaneck
Drew Vaneck is a real estate broker with Westway Realty in Cleveland. He has more than 38 years of experience as a real estate agent and operates as a buyers agent and listing agent. A local real estate agent, Vaneck is a graduate of the Business College of The Ohio State University. He's been a licensed Realtor since 1979 and a broker since 1983. Vaneck holds a number of real estate designations, including Graduate of the Realtor Institute, Certified Residential Specialist, and Graduate Senior Appraiser. His awards include Professional of the Year, State of Ohio President's Sales Club, and the Distinguished Service Award. Clients say Vaneck can deliver on their real estate needs when no one else can. Offering professional, fast, and stress free real estate transactions, Vaneck offers positive experiences for all of his clients. They appreciate his negotiation skills, thoughtful advice, and a commitment to keeping their best interests in mind. His clients know they can count on him for fast responses, knowledgeable guidance, and as much time and attention as they need to achieve their real estate goals.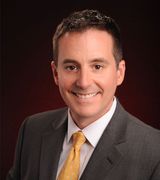 Ed Huck
Ed Huck is a real estate agent and broker with The Ed Huck Team in Westlake. Since 1991, he has supported clients with their real estate needs. With more than 26 years of experience, Huck is highly qualified to help clients as they buy, sell, and relocate in the greater Cleveland area. He serves all clients from first time home buyers to empty nesters. With superior experience in Cleveland, Huck has an impressive knowledge of homes and the area. He constantly reviews market trends and homes in the area to stay on top of real estate developments in Cleveland and help his clients make informed real estate decisions. Committed to ongoing education in real estate, Huck is not just a licensed real estate, but a real estate broker, consistently attending seminars and conferences to improve his skills and knowledge in real estate. He holds designations including Certified Residential Specialist and Accredited Buyers Representative and has completed programs with Howard Brinton Star Power, Floyd Wickman Master Sales Academy, Baldwin Wallace College, the National Association of Realtors, and the Cleveland Area Board of Realtors. Clients say Huck and his team are true professionals, meeting their needs and delivering excellent results. They find his analysis and insight to be accurate, offering objectivity, experience, and knowledge that are invaluable. Clients enjoy extremely knowledgeable and competent professionals who support them every step of the way with negotiation, paperwork, staging, photography, and more for a professionally guided experience from start to finish.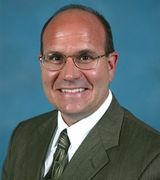 Tim Ali
Tim Ali is a real estate professional with Tim Ali Realty, a local family owned full service real estate company in Middleburg Heights serving the greater Cleveland area. Ali has more than 29 years of experience in real estate as a buyers agent and listing agent and has special interests in foreclosures and short sales. Tim Ali Realty delivers full service real estate offerings including residential homes, condominiums, land, commercial real estate, investments, constructions, foreclosures, and more. With a team of highly skilled professionals, Ali gives clients service according to the highest standards. They use state of the art technology to assist buyers and sellers with their real estate needs. Tim Ali Realty holds membership with the National Association of Realtors, the Ohio Association of Realtors, the Northern Ohio Multiple Listing Service, Cleveland Area Board of Realtors, Rotary International, and the Chamber of Commerce. Clients say they'll never consider another Realtor after working with Ali and his team. They make every transaction smooth with proactive, thorough service and can even deliver on rush jobs. Clients are impressed by Ali's ability to answer every question they have and make the process extremely easy from start to finish. They take the stress off of clients as they take over the home buying or selling process, keeping in touch every step of the way with superior support, advice, and negotiation skills.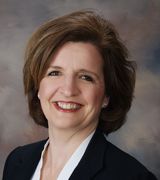 Mary Houston
Mary Houston is a Realtor with The Houston Group in Westlake and a native of Cleveland's Westside. Since 2002, she has served buyers and sellers in the Cleveland area. With more than 15 years of experience, Houston is a well qualified real estate professional and has an extensive knowledge of the area, the Cleveland market, and homes. Her goal is to provide her clients with the highest level of real estate counseling and marketing services. She places a high value on her experience and personal service, delivering honesty, communication, integrity, and superior negotiation skills. Houston has a number of professional real estate designations including Residential Relocation Specialist, Certified Negotiation Expert, Accredited Buyer's Representative, Certified Distressed Property Expert, ePro, and Professional Property Stager Consultant. She is a member of professional organizations including the National Association of Realtors, Real Estate Buyer's Agent Council, Ohio Association of Realtors, and the Akron Cleveland Association of Realtors. Her awards include six years in the Re/Max Executive Club and a 95% excellent rating. Clients say Houston makes the process of buying and selling homes easy with her extensive knowledge and recommendations. They appreciate how stress free she makes the entire process and note that she works very hard to get them what they want. They're impressed with her ability to find just the right match and then negotiate the sale expertly, delivering excellent results.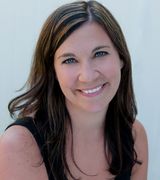 Sarah Ficzner
Sarah Ficzner is a residential real estate professional with Platinum Real Estate in Downtown Willoughby. She has more than 11 years of experience in real estate. As leader of the Ficzner Group, she is a premier For Sale by Owner specialist, offering technology driven local real estate services. Along with her team Ficzner uses advanced search technologies and marketing strategies to make buying or selling a home a seamless experience. They serve buyers, sellers, first time home buyers, and even investors seeking property management. With superior local knowledge and up to date market information, Ficzner's clients are in good hands with her and her team. Clients say she is wonderful to work with every step of the way. They feel supported whether they are first time home buyers or experienced sellers. She is always on top of their questions with prompt responses. And they love her tireless work ethic as she takes care of their needs, checks on properties, and does all the legwork to make their real estate transactions work smoothly. The bottom line: Ficzner makes the home buying or selling process enjoyable for her clients.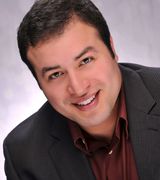 Kevin Russell
Kevin Russell is a real estate professional and owner of Russell Real Estate Services in Strongsville. A third generation Realtor, Russell is dedicated to delivering a superior real estate experience for every client. He has more than eight years of experience in real estate as a buyers agent and listing agent with special interests in foreclosures and commercial real estate. He is prepared to help clients with residential, commercial, buying, selling, investing, vacation homes, and more. Russell feels privileged to be a part of every real estate transaction whether he is selling, buying, or finding land with his clients. Taking great pride in honest, diligent service, Russell offers excellent communication for clarity and confidence. He also uses cutting edge technology to deliver efficiency to every client. Clients say he is professional and proactive with excellent communication and knowledge. They feel confident working with him and feel well supported and guided through the process. They're impressed with his ability to give them great results and point to his marketing skills, research, and knowledge as factors that lead to his excellence.
Photo by Flickr user edrost88