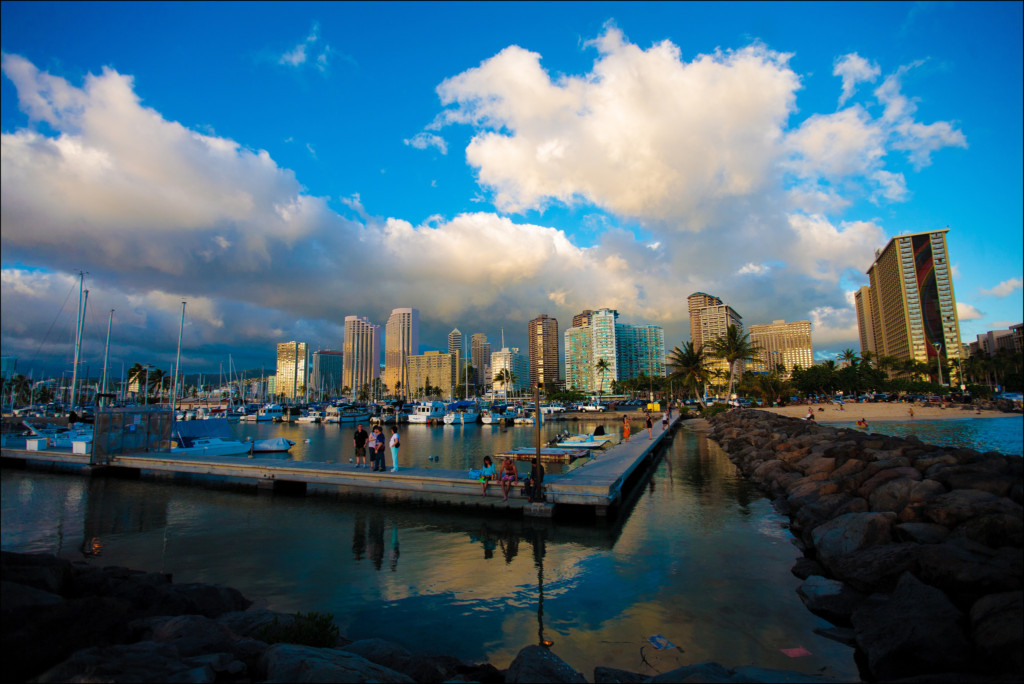 Located on the island of Oahu, Honolulu is the capital and largest city in Hawaii. Honolulu is known for its coastline, international business, military defense, and rich Hawaiian culture and cuisine.
A major tourist destination, Honolulu's economy benefits from $10 billion in tourism annually. The city is also a major business and trading hub as well as a center for military defense, research and development, and manufacturing. Major employers include banks, airlines, and healthcare organizations.
Much of what makes Honolulu attractive for tourists makes the city a great place to live as well. Thousands of miles of coastline, rich cultural institutions, and more than 12,000 acres of park land offer residents a beautiful and active place to live.
Honolulu's significant cultural institutions include natural museums, performing arts, visual arts, and more. The Bishop Museum is Honolulu's largest museum and contains a large collection of natural history specimens and artifacts. Honolulu also has the Honolulu Zoo, Honolulu Symphony, and the Honolulu Museum of Art.
Outdoor recreation is a major amenity for Honolulu residents. Swimming, surfing, snorkeling, mountains, volcanic craters, and an island full of lush greenery make Honolulu an exceptional home for lovers of the outdoors. Honolulu is also rated one of the best cities in America for parks.
Honolulu is nationally recognized as an excellent place to live. It is one of the highest ranking cities for a high quality of life, the second safest city in America, and one of the best cities for music fans. Honolulu is one of the healthiest and happiest cities in America, and as a major tourist destination, it's also ranked one of the best large U.S. cities for a staycation.
Like many cities in the United States, Honolulu's real estate market is hot. Home sales continue to rise along with home values. In fact, prices are up 12 percent over the same time last year. Homes in particularly hot neighborhoods are usually only on the market for about two weeks. Inventory is tight, with limited homes for sale and competitive offers required from home buyers.
With a hot, competitive market, you need a qualified real estate expert to help you in Honolulu whether you're buying, selling, or investing. A great real estate agent can help you get into the home of your dreams, sell your home quickly for top dollar, or maximize your investment on the island.
In our list, you'll find the 15 best real estate agents serving Honolulu today. These agents are highly experienced, trusted, and known for delivering superior results and customer service. With high ratings from clients, their reputation promises an excellent experience for every client they serve in Hawaii.
All of the real estate agents on our list offer excellent service, so we have listed them in no particular order. However, we'd like to know which one you think is the best. Vote in our poll at the end of this article and tell us which one of Hawaii's best real estate agents is your top pick. Be sure to vote right away, as the poll closes in 30 days!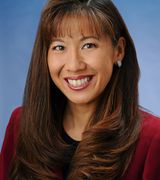 Christina Nishiyama
Christina Nishiyama is a real estate agent with Primary Properties in Honolulu and the broker in charge of the Topa office downtown. She has been a real estate agent for more than 14 years and has handled hundreds of transactions, both buying and selling. As an experienced, full time real estate agent, she has a wealth of knowledge, local market expertise, excellent negotiating skills, and a devotion to her clients. She has empathy and cares for her clients, setting her apart from others. Her caring nature makes it easy for her to smooth the waters and minimize stress for every transaction. Nishiyama is an advocate for her clients, representing the interests of her clients with honesty, candor, and total dedication. Nishiyama has been named to Honolulu Magazine's Best in Real Estate for three years running and is a past Aloha 'Aina Award Winner. Her real estate designations include Accredited Buyer Representative, Certified Residential Specialist, Graduate of the Realtor Institute, Short Sales and Foreclosure Resource, Certified Negotiation Expert, Seniors Real Estate Specialist, Military Relocation Specialist, Certified New Home Sales Professional, and At Home With Diversity. Clients say she is the consummate professional, handling every detail with efficiency, professionalism, and positive energy. They're impressed with her communication skills and ability to anticipate potential situations. They also appreciate her support with project coordination and management of right schedules and deadlines. With excellent knowledge, expertise, and patient assistance, clients say Nishiyama's support is invaluable.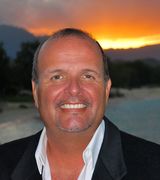 Thomas Wilson
Thomas Wilson is a real estate professional and property manager with Elite Pacific Property in Honolulu. He is a buyer's agent, listing, agent, and VA loan professional top producing agent. He specializes in luxury, residential, and investment properties including property management. One of Hawaii's top producing agents, Wilson is a seasoned agent and an expert at delivering results and closing deals. Clients say Wilson works hard to meet and exceed their needs. They're pleased with the results they've gotten from him, noting that he is helpful every step of the way and even beyond the closing process. They love that he is able to help them find the perfect home to meet their needs while listening to their concerns and requirements. A skillful negotiator, clients say Wilson gets them better deals than they'd even expected. He is able to stay on top of every detail, always available, and brings a can do attitude to every transaction.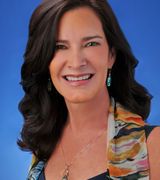 Michelle Wood
Michelle Wood is the leader of the Michelle Wood Team with Gold Coast Real Estate in Honolulu. She has more than 26 years of experience in real estate and serves all of the Hawaiian islands. An experienced, dedicated professional, Wood is committed to working closely with her clients through each step of buying or selling a home. She is committed to giving her clients 110 percent personal attention and winning enthusiasm. Supported by a helpful team, Wood and her team members are available to help clients seven days a week day and night. Wood is an accomplished real estate agent with more than 50 percent of her business coming from return clients and referrals. She has been recognized among the top 3 percent of Realtors on all islands of Hawaii in the Home Buyer's Guide since 2013, was awarded the Distinguished Realtor Award for 2016 and the top 3 percent of all agents in the nation. She is also on the Hawaii Business News Top 100 list for 2015 and 2016 and recently made the cover of Top Agent Magazine. Clients say Wood is phenomenal. She is always available for them, even on short notice. They appreciate her knowledge, perseverance, and great motivation. With Wood as a source of real estate education, her clients are able to narrow down and find the best home for their needs. They feel they can trust her every step of the way from property search to negotiation and purchasing as she represents them fairly and professionally. She makes every experience a positive and successful one for all of her clients.
Christine Kim
Christine Kim is president and principal broker of H2O Watermark Pacific Properties in Honolulu. She has more than 12 years of experience and also has a background in law and finance. She specializes as a buyer's agent and listing agent with interests in property management and staging. H2O serves clients in traditional residential and commercial sales, short sale transactions and investments, and luxury rental properties. Kim is a full time dedicated broker and property manager who is able to optimize the potential in every situation and provides her clients with smooth, profitable real estate experiences. She is a former president of the Korean Chamber of Commerce in Hawaii. Always offering extra service to her clients, Kim offers services in English, Korean, Japanese, and Mandarin. Clients say Kim is an outstanding Realtor and a pleasure to work with, making their buying or selling experience successful every step of the way. They admire her judgement and capabilities as an agent as she listens to their needs and provides expert guidance. They say she makes them feel valued as a client and appreciate her willingness to go the extra mile for them. Clients say she expertly markets and manages projects and is an incredible asset to have on their side every step of the way.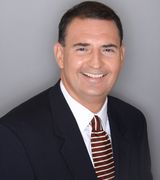 Tom Presler
Tom Presler is a broker and partner at Locations LLC in Honolulu. He is an experienced real estate professional offering specialties in relocation, investments, buying, and listing properties. His experience includes the full spectrum of clients as he has helped local families move into the perfect neighborhood or help remote clients achieve their real estate goals in Hawaii. Serving clients throughout Oahu, Presler specializes in the Honolulu metro area from Salt Lake to Hawaii Kai and Kailua. His goal is to make his clients feel confident and comfortable. Using technology, research, and marketing expertise, Presler is able to serve his clients with expert customer service, financial analysis, sales, marketing, and negotiation skills. He has extensive knowledge, experience, and lessons learned that help him effectively serve every client as a true professional. Presler's designations include Master of Business Administration, Seller Resource Specialist, and Senior Real Estate Specialist. He has won the Locations Client Service Award for several years, won the Locations Master's Circle Award in 2015, and was named one of the Top 100 Oahu Agents in 2013. Presler has also been named to the Prudential Leading Edge, President's Circle, and Chairman's Circle. He is proud to volunteer and serve on the board with the Locations Foundation and donates 1 percent of his commission as a platinum donor with the foundation. Presler's clients say he is excellent, offering management, invaluable service, and proactive communication. His helpful recommendations and support as he walks clients through every step of the way are highly appreciated.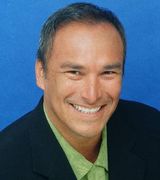 Stephen Cipres
Stephen Cipres is a cofounder and principal broker of Elite Pacific Properties in Honolulu. He specializes in buying and selling upscale residential real estate in Honolulu. Along with his team, he has represented buyers and sellers of properties in the upscale neighborhoods of Diamond Head, Kahala, Black Point, Lanikai, and Beachside Kailua. Cipres and his team provide representation for discriminating buyers and sellers with a full suite of concierge real estate services including luxury vacation rentals and long term property management. With a background in finance, Cipres uses his experience to establishing strategic pricing and determine marketing tactics. He is also known for contract negotiation skills and commitment to professionalism. Cipra has been recognized by Hawaii Business Magazine as a Who's Who in Hawaii Real Estate and is consistently ranked as one of Hawaii's Top 100 Real Estate Agents. Clients say their experience with him is excellent as he works diligently to help them achieve their goals in Honolulu real estate. They're impressed by his commitment, professionalism, and availability. They say he offers fantastic service, excellent negotiations, and works with all parties to coordinate important details. His clients know he will always be there to represent them when they need him.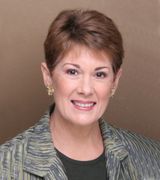 Judy Barrett
Judy Barrett is broker and owner of Judy Barrett, REALTOR, a small, personalized residential real estate sales brokerage in Kailua. She has 36 years of experience in real estate, originally licensed in California in 1981, then in Hawaii since 1988. Barrett has been a Hawaii real estate broker since 2004 and has owned her brokerage since 2005. She specializes in relocations, staging, buying, and listing residential real estate properties. Barrett offers expert preparation, staging, and marketing for sellers, resulting in higher sales prices with below average time on the market. Buyers benefit from Barrett's representation, market knowledge, and skilled negotiation. All clients receive Barrett's exclusive, dedicated representation. Barrett's real estate designations include Certified Residential Specialist, Accredited Buyer Specialist, Seniors Real Estate Specialist, Resort and Second Home Property Specialist, and Enchanted Lake Certified Neighborhood Specialist. She is a member of CyberStars International and has three Aloha 'Aina Awards for outstanding service as well as a Better Business Bureau "A" Rating. Clients say Barrett is highly committed to their success, offering efficient, organized, and knowledgeable service. They're impressed by her extensive knowledge of the area and unwavering support every step of the way. They also greatly appreciate her friendly, positive personality.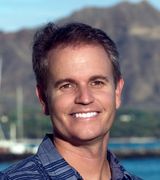 David Buck
David Buck is a Realtor and broker with Harcourts Island Properties in Honolulu. He is a Hawaiian native born and raised in Hawaii. He grew up on Oahu and Maui and is a second generation real estate professional. He specializes in relocations, foreclosures, and buying and listing residential real estate. With a background as a Honolulu firefighter, Buck has a history and continued commitment to pride, service, and dedication to his clients. He is proud to support his clients, offering the highest return, value, and expertise in negotiations as he makes real estate goals come to life. Buck serves neighborhoods throughout Honolulu and helps clients will all types of property including beachfront homes, resorts, townhomes, investments, condotels, and more. Clients say Buck is thorough and professional in every way with excellent insight and constant reassurance. He is always available to them and returns every call, no matter the time of day. He walks them through the process from start to finish with updates, helpful decision making, and timely service. They feel well supported as he guides them expertly every step of the way with invaluable expertise.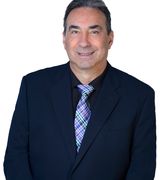 Jeffrey Samuels
Jeffrey Samuels is a licensed real estate agent with Jeffrey Samuels Real Estate Services in Honolulu. He has more than 20 years of experience in real estate. His experience includes working with buyers, sellers, and financial institutions, including short sales and foreclosures. He specializes in buying, listing, consulting, and relocations. As a full service real estate professional, Samuels is a wealth of knowledge and a market and finance consultant. He treats every real estate transaction as if it were his own and is a top negotiator. Samuels holds a number of real estate designations including Graduate of the Realtor Institute and Accredited Buyers Representative. He maintains extensive continuing education to serve his clients effectively. Active in the community, Samuels volunteers to feed and clothe the underprivileged. Clients say Samuels and his staff are professional, knowledgeable, and efficient. They are responsive, dedicated, and encouraging every step of the way. They handle all of the details with a positive attitude, no matter the time and effort involved. Clients are kept up to date on every detail, even on long distance transactions. Each client of Samuels is happy to walk away with a pleasant experience and efficient sale.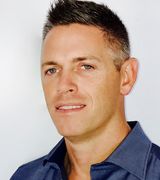 Chris Johnson
Chris Johnson is the principal broker of the Virtual Realty Group in Honolulu. He has 15 years of experience in real estate and specializes in buying, listing, and property management. He has a particular interest in condos, but is dedicated to serving anyone with a real estate need. Johnson has had millions in sales and is an effective real estate professional supporting all clients from first time home buyers to experienced investors. He is always available when his clients need him. Clients say working with Johnson is easy and hassle free, as he is knowledgeable about the real estate market and professional every step of the way. He is always helpful and available to answer questions and handle problems and concerns, going above and beyond what's expected. They're impressed by his extensive knowledge of the area and responsiveness that makes them feel confident as they make decisions and achieve their goals in real estate.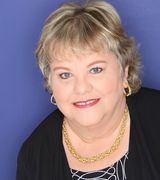 Sally Mejia
Sally Mejia is a real estate professional with Locations LLC in Honolulu. She has 13 years of experience in real estate and specializes in relocations, buying, and listing residential real estate. Mejia has a passion for working with first time home owners, but enjoys representing buyers and sellers from all walks of life. She is committed to guiding her clients through the buying or selling process and beyond with knowledge, integrity, and a pleasant experience. Supported by a team of professionals, Mejia is ready to offer clients all of the resources they need from real estate to lending, home inspections, title, and escrow. She is an active member of the National Association of Realtors and the Honolulu Board of Realtors and holds designations as a Military Relocation Professional, Seniors Real Estate Specialist, Accredited Buyers Representative, and Accredited Sellers Representative. Clients say she is dedicated, patient, and extremely responsive. They're impressed by her wise direction and respectful, courteous service. They say she works hard to learn about their needs and find the perfect solution. They note she has an excellent sense of value for homes. She works aggressively to help them achiee their goals and gives them a significant advantage in the market.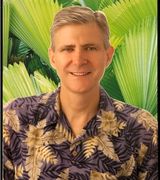 Michael D. Styring
Michael D. Styring is the principal broker of Hawaii Realty International in Kailua. He has more than 14 years of experience in real estate and has lived in the Kailua/Kaneohe area for more than 30 years. His area of specialty is as a buyer's agent and listing agent with interests in relocations and property management. Along with his team, Styring offers a high standard of service for his clients. They focus on properties in Kailua, Lanikai, and Keneohe, but often help clients in other Oahu communities. They also have specialized experience in vacation homes and second homes. Clients say they deliver great results with smooth transactions and they're amazed by what he's done for them they consider him knowledgeable, thorough, and attentive to their needs. He pays attention to every detail from appraisal to closing to make sure everything goes well for his clients.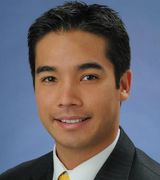 Davin Schmidt
Davin Schmidt is principal broker of Marco Polo Realty in Honolulu. He is a native of Honolulu and graduated from the University of Hawaii in 2010. Since 2003, he has worked as a real estate agent in Hawaii and has been a broker since 2008. He grew up working in his family's real estate development company, which has given him an extensive background in luxury home construction, subdivisions, property management, and sales. He specializes in real estate consulting, property management, and buying and listing residential real estate. Clients of Schmidt say he is patient and flexible, offering insights and invaluable market advice. They also appreciate his negotiating skills and ability to get them the best deal possible.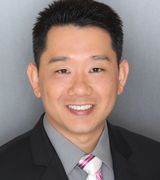 Eric Uyeda
Eric Uyeda is a real estate professional with Locations LLC. He has more than six years of experience in real estate and is dedicated to helping individuals and families in Hawaii's real estate market. He was born and raised on the big island and is a graduate of the University of Hawaii and Manoa. He lives and works in Aiea. Uyeda specializes as a buyer's agent and listing agent with a background in mortgages and mortgage planning. He offers responsive, professional service with expertise, advice and energy. A natural problem solver, Uyeda finds solutions for every client and is a resourceful agent. With a background in mortgage consulting, Uyeda has a unique understanding of real estate and the lending process. Clients say Uyeda is knowledgeable and attentive to their needs with patient support. He is always available for them with a positive attitude and helpful advice. They feel well supported with Uyeda and say he makes the process easy.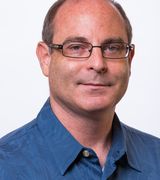 Jon Mann
Jon Mann is principal broker and owner of Jon S. Mann Real Estate in Honolulu. He has 14 years of experience in real estate and specializes in relocations, consulting, and buying and listing residential real estate. Jon S. Mann Real Estate is a full service Hawaii real estate brokerage They assist, advise, and represent buyers and sellers throughout the residential real estate purchase and sales process while exceeding client expectations. Mann has 30 years of consulting experience in a variety of fields including financial management, project management, and information technology infrastructure management. He is committed to helping his clients meet their goals in Hawaii real estate with strong customer service, honesty, integrity, and professional competence. Clients say he demonstrates excellent commitment and a willingness to work with them. His client service is top notch and so is his expertise. He always follows through and touches base with them, offering patient, knowledgeable, and helpful support every step of the way. With a calm and analytical approach, Mann's clients are carefully walked through the real estate process.
Photo by Flickr user hirlimann