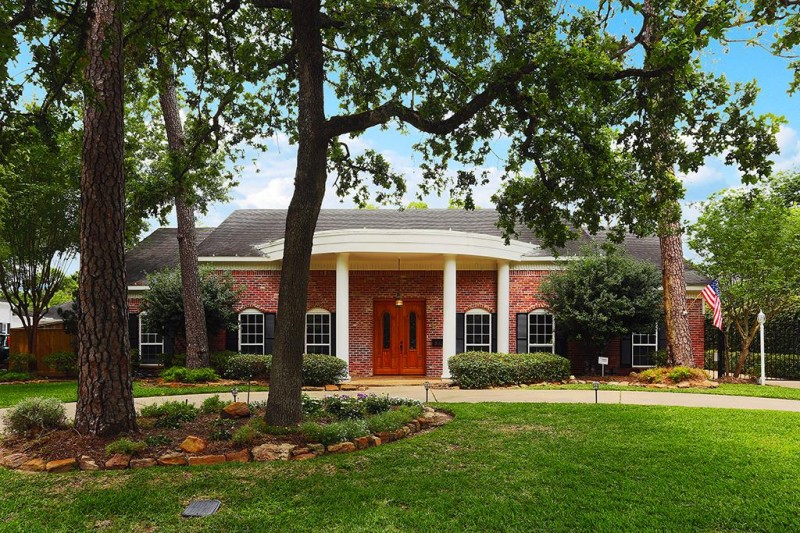 Houston is the 4th most populous city in the United States, and continues to attract new residents every day with its low cost of living, excellent job market, and plentiful housing. While Houston real estate isn't as tough as some other cities, it's still a challenge to buy or sell your home in this market that is constantly growing and evolving. That's why it's so important to find a knowledgeable and helpful Houston Realtor that can go to bat for you.
We've found 15 of Houston's best real estate agents: Realtors and brokers who excel at customer service, market knowledge, and closing the deal. These realtors pride themselves on knowing Houston's neighborhoods inside and out, and getting the best possible price for clients, whether they're buying or selling. They all have an excellent track record, and come highly recommended by the people who matter most: their clients.
Our top Houston real estate agents are listed in no particular order, but let's face it: someone has to be the best! Let us know which Realtor is your top pick for Houston by voting in our poll at the bottom of this post.
Chuck Poteet: For 30 years, Chuck Poteet has specialized in buying, selling, and relocating in the Houston area. Poteet and his team have the experience needed to help buyers and sellers with relocation, neighborhood orientations, advanced home marketing, and even 30/60/90 day selling plans. In addition to owning Chuck Poteet Properties, Poteet is a 2014 Houston Association of Realtors director. Featured image from ChuckPoteet.com.
Diana Ayers: Diana Ayers believes that quality matters, and she is committed to offering her clients an excellent experience with every real estate transaction. Ayers is a master certified negotiation expert, and boasts an excellent client experience rating. She is also a 2014 Houston Association of Realtors director.
Johnny Schiro: Johnny Schiro and the Icon Real Estate team took the honor of being named one of Houston's top-selling real estate teams: the #5 team by number of closed transactions in 2013, with 334 deals last year. Schiro accounts this success to running a performance-based business that calls on the entire team to maintain a certain standard of excellence. Schiro and the Icon team specialize in "irresistible marketing" to sell homes, and stay on constant communication with clients every step of the way.
Michelle Cannon: Michelle Cannon prides herself on offering clients a superior and honest real estate service, providing open communication and information. Cannon has developed strong negotiation skills, and works to help eliminate any overwhelming and chaotic feelings in the buying or selling process. Cannon's clients appreciate her extensive local knowledge, ability to negotiate deals for maximum savings or profit, and her friendly, responsive nature.
John Prell: John Prell owns Creekview Realty, a discount brokerage serving Texas and the Houston area. Prell specializes in helping buyers and sellers save on real estate commissions with flat fee services, buyer and seller education, and advocacy drawn from his 34 years of experience in real estate. Clients say that they're happy with how attentive and efficient Prell's service is, and they enjoyed the transparency and helpfulness offered by Prell and the Creekview Realty team.
Robyn Jones: Robyn Jones is a realtor with a legal background and MBA, and her experience with both law and business makes her an outstanding agent with the ability to negotiate contracts and analyze the marketplace for success. As the owner of an independent real estate brokerage, Jones enjoys being able to offer her clients a hands on, service oriented boutique experience. She has been featured in Texas Monthly magazine as a 5-star realtor, and is among the top 2% of Houston area realtors.
James Krueger: James Krueger and his team at Krueger Real Estate are committed to quality service and outstanding knowledge of the Houston area housing market. He offers a tailored service and aims to exceed client expectations every time. Clients say that he offers prompt communications, expert advice, and provides a quick, efficient, and smooth real estate process. Krueger was named as a Houston Association of Realtors Top Producer in both 2012 and 2013.
Mark Brawley: As co-founder and broker of record of Norhill Realty, Mark Brawley is focused on delivering a higher level of customer service while using the newest technologies available in the real estate market. Clients love that Brawley is able to find homes that aren't available on the open market, has excellent knowledge, patience and professionalism, and is responsive and thoughtful.
Kevan Pewitt: Kevin Pewitt is the founder and managing real estate broker of Houston Prime Realty. Pewitt focuses on offering the highest quality personal service, and the latest in modern technologies to make every sale or home purchase easy on clients. It's this commitment that has earned Pewitt a perfect five star rating with the Houston Association of Realtors. His reviews stand out with clients who are happy with his knowledge, smooth process, and great advice
James Brockway: Founder of Brockway Realty, James Brockway is a real estate agent with a focus on the Clear Lake and League City area of Houston. Brockway has proven his commitment to residential real estate with extensive education and experience, earning the Certified Residential Specialist designation and establishment as an e-Pro. He is also proud to support buyers and sellers of distressed properties with a Short Sale and Foreclosure designation. Clients say that Brockway is extremely helpful, knowledgeable, and timely, and has a knack for quelling anxieties in the buying a selling process.
Tammie Brown: Tammie Brown is proud to be a real estate professional clients can count on. She offers advice to guide you through the transaction process, offers expert negotiation, and monitors all details to work through transactions successfully. Clients appreciate that Brown maintains open communications and frequent updates, and is quick to turn around real estate deals when clients need them the most.
Melaine Anderson: A Galveston island specialist, Melaine Anderson has a strong focus on Galveston's East End. Most recently, Anderson obtained exclusive marketing rights for Estates of Grand Beach, a new development on Galveston's East End beach. Anderson has extensive knowledge and professionalism that drive her to success as a leader in high end Galveston real estate. Her clients say that she is wonderful at finding the best approach to maximize the sale price, takes initiative, and is a quintessential professional in real estate transactions.
Joe Cano: Joe Cano, also known as "Joe Locator, prides himself on being an inner loop Houston expert. In fact, Cano has been branded as a 5 Star Agent Expert of the Inner Loop. He's careful to help clients find the best of city living, revealing all of the best kept secrets in the city with extensive knowledge of inventory, locations, and recent construction. Cano's knowledge, helpfulness, and communication are what his clients say they enjoy the most about his service.
James Layfield: Pearland realtor James Layfield is a neighborhood expert that specializes in home sales. Layfield uses his experience as a certified home stager, and uses the latest Internet marketing tools to expose properties to the widest range of qualified buyers and sell homes faster and at a higher price. He is proud to be a certified negotiation expert that can help you get the best price of your home, and diligently follows up with lenders, title reports, and appraisals to make the entire real estate sales transaction run smoothly.
Patrick King: Owner and broker of The Patrick King Team, Patrick King has a proven track record for simplifying the process of buying and selling real estate. He boasts extensive certifications, including Master Certified Negotiation Expert, Short Sale Foreclosure Resource Specialist, and Texas Affordable Housing Specialist. King has been a Houston Association of Realtors Top Producer of the Year for several years, and has been in the top 1% of realtors per the Houston Association of Realtors every year since 2007.